Aloha, Hawaii servicemembers! Here at Hawaii VA Loans, one of our goals is to be your go-to resource for information on VA loans in Oahu and all of the Hawaiian islands. In order for us to achieve that, we think it is important to break it down for you. Not in dance moves, but in data! BAH (Basic Allowance for Housing) style. We'll leave the break dancing to you – for after you sign those closing papers.
What can your BAH buy?
Let's get right down to why you really hoped for military orders to Hawaii: the beaches! So why not invest your monthly military allowance for housing in your very own beach cottage – a place you can hang your fishing poles, surfboards, paddle boards, body boards, beach hat, sandy swimsuits, you name it! Here at Hawaii VA Loans, we think you'll be intrigued by this North Shore – Kahuku single family home for sale. You may just consider utilizing your VA loan to become a Hawaii homeowner!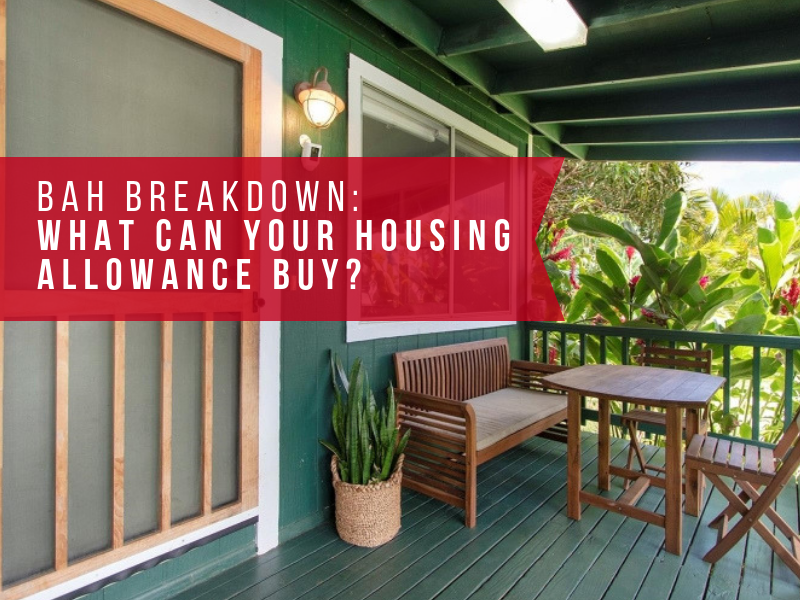 Recent numbers from the Honolulu Board of Realtors August 2019 Market Report indicate that the median sales price for single family homes sold on Oahu's North Shore was $798,000. You'll be happy to know that the home we are highlighting here is currently listed at $590,000. It's also under the comparable sale prices for the Kahuku neighborhood! Lastly, if you're pre-approved, you won't need to make a down payment at its asking price. Thus receiving 100% financing!
Discover more about this Oahu home for sale! Check out the listing description:
"Tucked in a lush tropical landscape sits this bright and airy 2-bedroom 1-bath beach cottage in Kahuku. Pink and Red Ginger, Acrea and Red Wax Palms, Mangos and Monstera add to the privacy and tranquility of this hidden gem. Coming back from the beach you can rinse off in your private outdoor shower and sit down to dinner on the breezy front porch overlooking the garden. This home is a must see to understand just how special it is."
We can tell that it's special! We also love that 56-362 Peawini Place Kahuku HI 96731 is close to the beautiful shores of Malaekahana Beach Campground, a short drive to renowned Turtle Bay Resort and surrounded by the island's most ono food trucks and eats!
Take a Closer Look
What we love about this Hawaii beach cottage…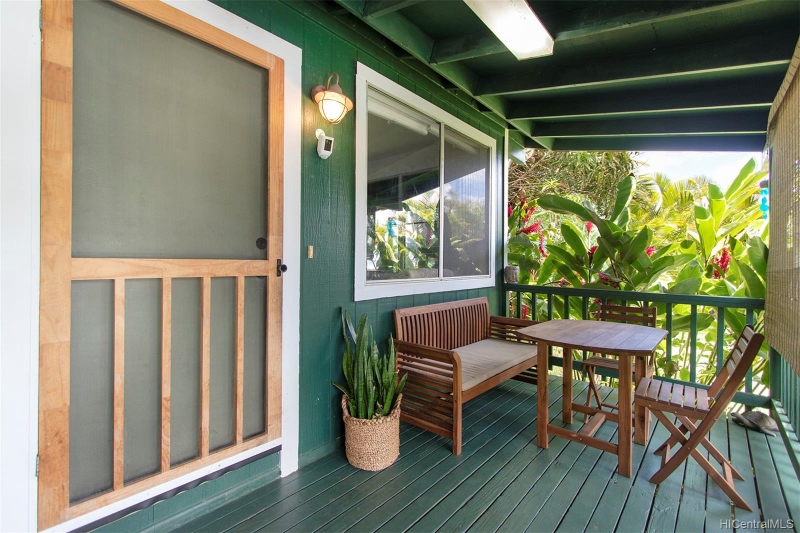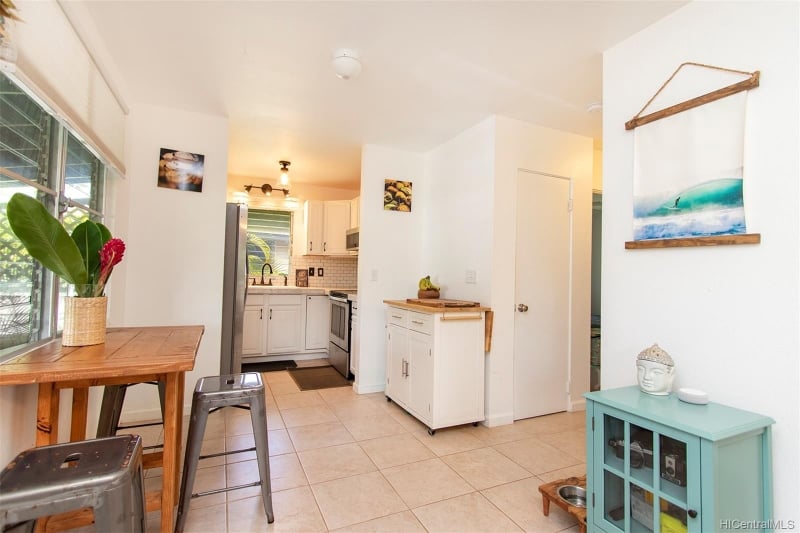 It's on nearly 5,000 square feet of property (room for building/adding on to the living space!!)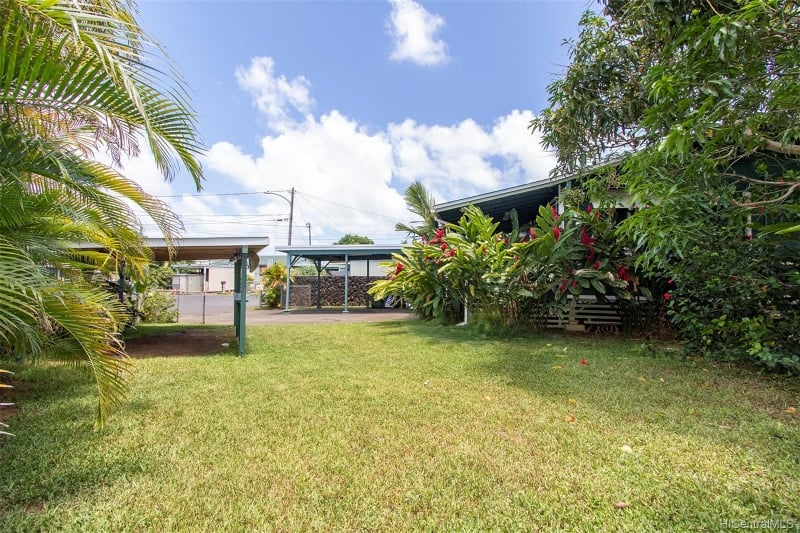 Its beautiful, green landscape
Inside Scoop
2 bed / 1 bath
Split AC
Sq. Ft. Roofed (Living): 672
Sq. Ft. Roofed (Other): 216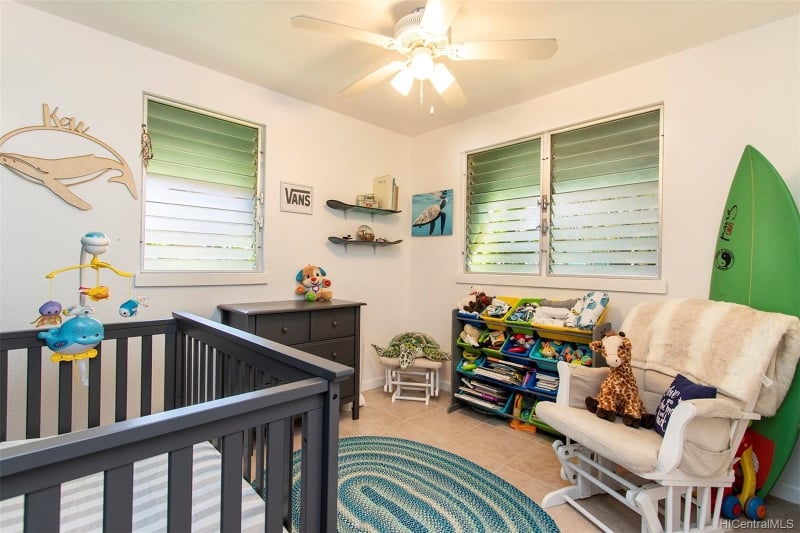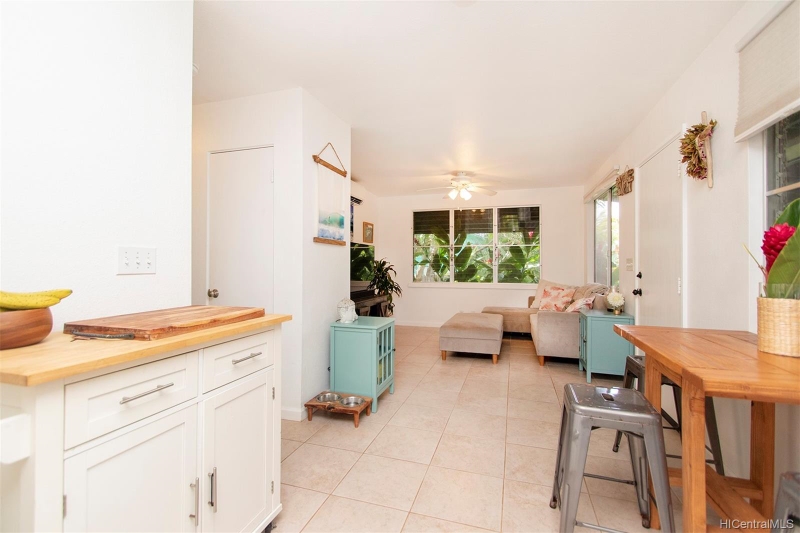 More Details
Detached covered BBQ area
Outdoor shower
Irrigation system
Lot: 4,857 sq ft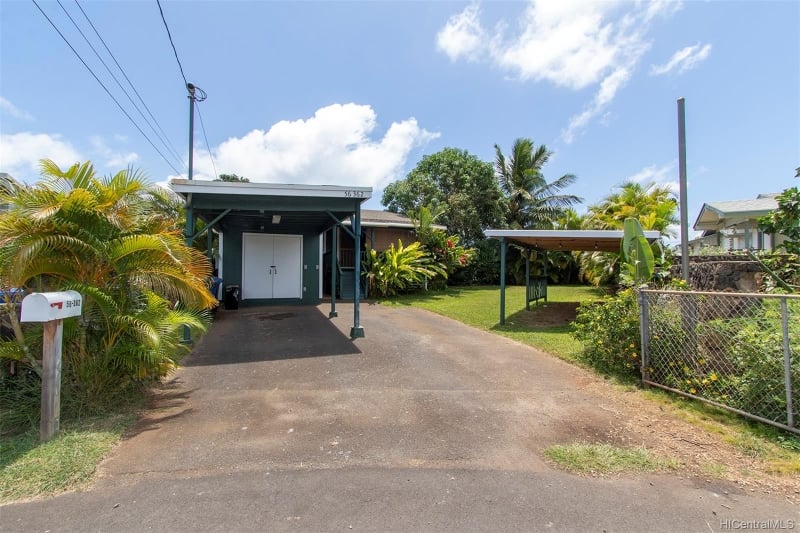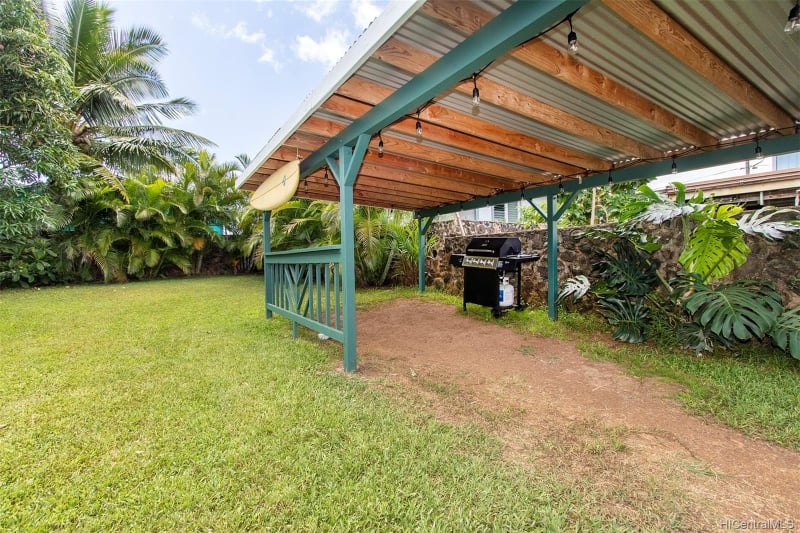 The BAH Breakdown
Oahu military bases nearby: Schofield – 24.7 miles; Wheeler Army Airfield – 25.5 miles; Marine Corps Base Hawaii – 33.7 miles; Tripler – 38.8 miles
Points of Interest: Haleiwa Town – 14.8 miles; Airport – 39.4 miles; Turtle Bay – 4.2 miles; Ala Moana/Kakaako – 38 miles
Property type: Detach Single Family
Asking price: $590,000
Assuming the $590,000 purchase price with VA Funding Fee of 2.15%:
Interest Rate: 3.625%
APR: 3.634%
Principle & Interest: $2,748.55
Property Tax: $114
Hazard Insurance: $125
Total Monthly Payment: $2,987.55
What BAH Rates Cover This Monthly Payment?
Servicemembers with Dependents
The 2019 Hawaii BAH rates support the ability for ranks E-5 to E-9, W-1 to W-5, O-1E to O-3E, and O-1 and above with dependents to afford this property's monthly payment solely with Hawaii BAH allowance.
Servicemembers without Dependents
The ranks of E-8 to E-9, W-2 to W-5, O-1E to O-3E, and O-3 and above without dependents can also afford this property's monthly payment with Hawaii BAH allowance. Note that factoring in monthly COLA (Cost of Living Allowance) into the mortgage payment and monthly income from an employed spouse may also help in addition to the military allowance for housing that falls just under the estimated payment amount.
See even more of a breakdown on how a VA home loan for this property compares to a conventional loan HERE.
Would you like to get pre-qualified and pre-approved for a VA loan? Fill out our online application or contact VA Loan Specialist Brad Vilgos at bvilgos@hawaiivaloans.com.
To find out more about this Kahuku beach cottage listing contact The Moody Team at Better Homes and Gardens Real Estate Advantage Realty North Shore.
Follow us for more BAH Breakdowns as we post them!