Aloha, Hawaii service members! Here at Hawaii's longest-running VA loan specialized lender, Hawaii VA Loans, one of our goals is to be your go-to resource for information on VA loans in Oahu and all of the Hawaiian islands. In order for us to achieve that, we think it is important to break it down for you. Not in dance moves, but in data! BAH (Basic Allowance for Housing) style. We'll leave the break dancing to you – for after you sign those closing papers.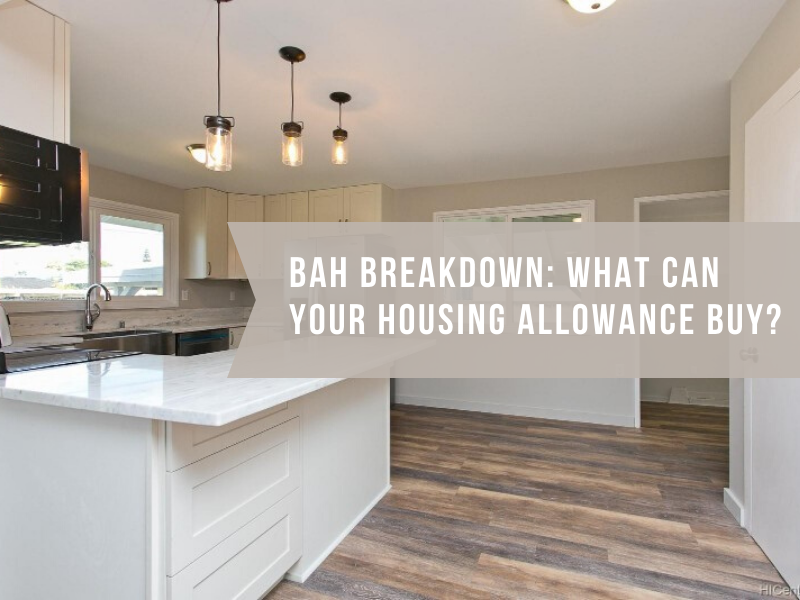 What Can Your BAH Buy?
One requirement you may have as an active duty service member who wants to become a Hawaii homeowner with your VA loan benefits is a house that doesn't require much work – "move-in ready" as they say in the real estate world. In Hawaii, you'll find homes of all kinds: brand new construction, older houses that need some TLC, and houses that are older, but have been completely updated. There's a significant style to the older homes that is quintessentially Hawaii. They're often described as an island cottage, beach bungalow, or plantation-style, and it's important to maintain the architectural history of the islands by keeping the bones of these homes while still bringing them into this century while renovating.
This Wahiawa single family home is a perfect example of that ambition. Built in 1953, it has been tastefully remodeled in 2020 to punctuate all the wonderful attributes of an original Hawaii home including its redwood construction and open beam ceilings. Without further ado, let's tell you more about this particular home for sale that we've dubbed: Wahiawa Classic.
The Oahu Real Estate Market
Recent numbers from the Honolulu Board of Realtors April 2020 Local Market Update indicate that the year-to-date median sales price for single family homes sold in Wahiawa, Oahu was $640,000. This home is currently listed at $685,000 which reflects all of its upgrades. The good news is that if you're pre-approved for a VA home loan in Oahu with full entitlement (remaining entitlement would mean that you're a VA mortgage holder elsewhere), you will make zero down payment. That's right, you'll receive 100% financing with Hawaii VA Loans!
Before we get into the BAH breakdown for purchasing a home like Wahiawa Classic, first check out its description by Elite Pacific Properties:
"Completely remodeled for 2020! Best value in a central location, under $700K … with no maintenance fee! This tastefully renovated plantation-style home on a quiet street feels extra spacious with a wide-open kitchen layout and 2 separate living spaces. Upgrades include new roofing, upgraded plumbing throughout the whole house, new electrical upgraded to 200 amps, all new windows and doors, luxury vinyl plank flooring (waterproof), new drywall, new siding, fresh interior and exterior paint and new landscaping. The kitchen features quartz countertops and all new stainless steel appliances. Bonus feature: playhouse in the backyard for the kiddos. One year home warranty included! This home has an excellent feel, come experience it for yourself!"
Did you know that your BAH could afford to buy a Hawaii home with so many incredible upgrades and features? It can! As far as location, this particular home's neighborhood in Wahiawa is a short drive or walk to the Wahiawa Botanical Gardens.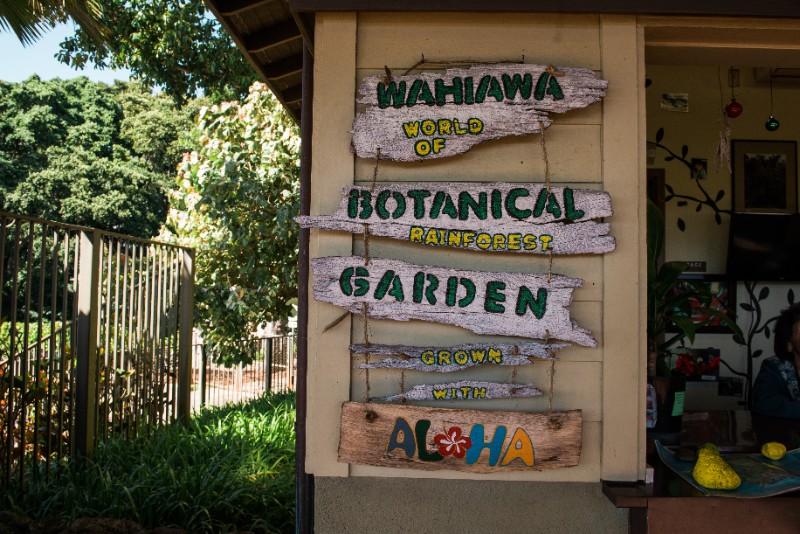 The gardens are free admission with Tropical Rainforest, Epiphytes, Tree Ferns, Aroids, and Native Hawaiian Plants to delight your senses. Furthermore, service members stationed at Schofield Barracks will only have about a 12 minute commute.
Take a Closer Look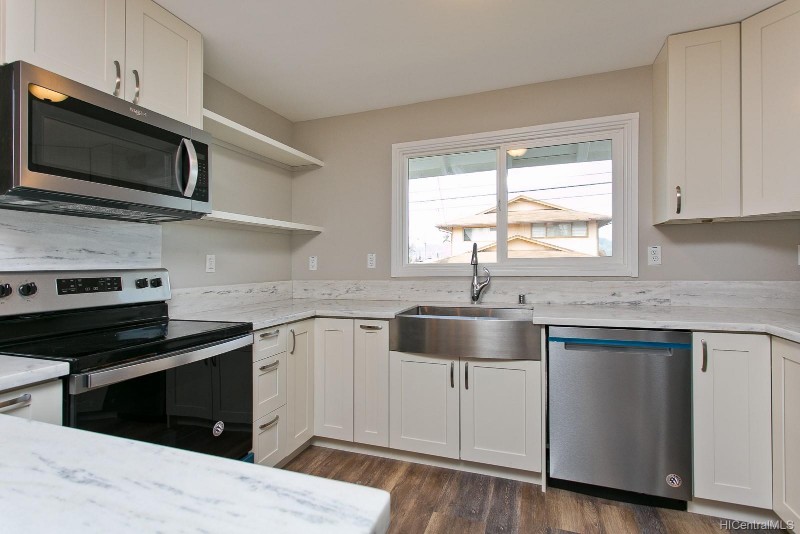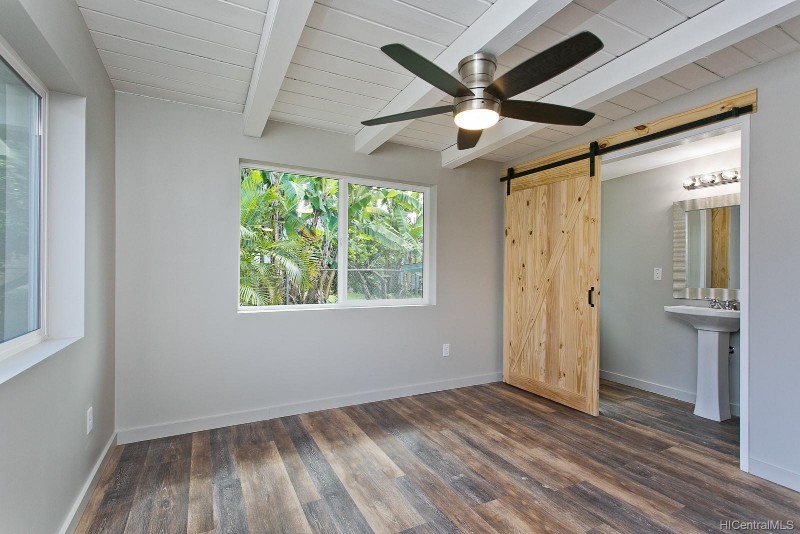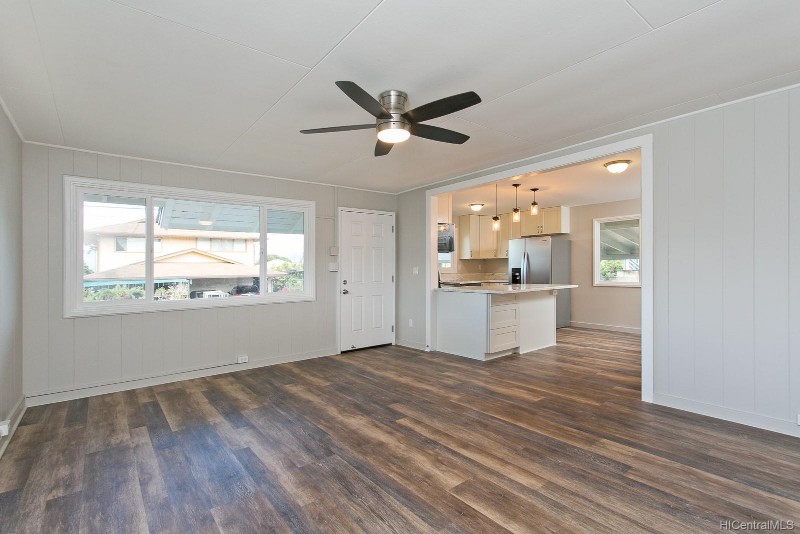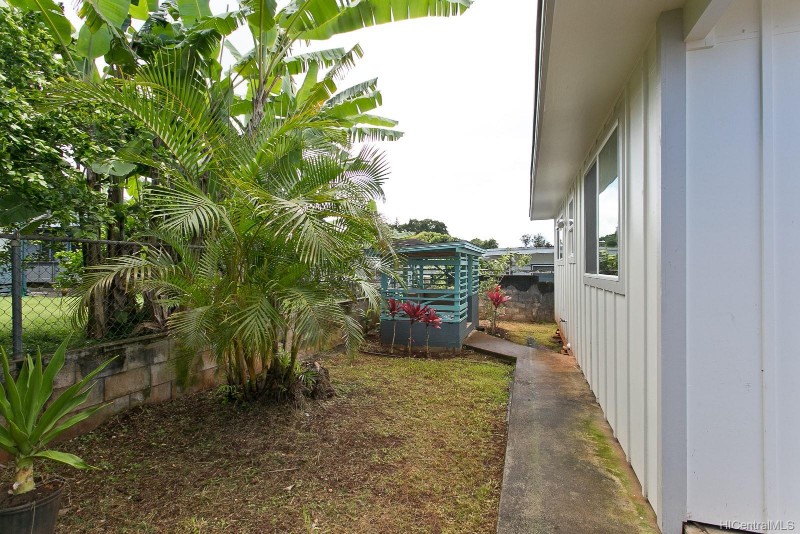 The Inside Scoop
4 bed / 2 bath
Living Sq Ft: 1218
Lot Sq Ft: 3772
Appliances included: Dishwasher, Dryer, Garbage disposal, Microwave, Range / Oven, Refrigerator, Washer
The BAH Breakdown
Oahu military bases nearby: Wheeler Army Airfield – 2.4 miles; Schofield Barracks- 4.2 miles; Tripler Hospital – 18.7 miles 
Points of Interest: North Shore – 10.2 miles; Airport – 18.1 miles
Property type: Detach Single Family 
Asking price: $685,000
Assuming the $685,000 purchase price with VA Funding Fee of 2.30%:
Interest Rate: 3.25%
APR: 3.417%
Estimated Total Monthly Payment (includes principle & interest, taxes, and insurance) = $3,249.00
What BAH Rates Cover This Monthly Payment?
Service Members with Dependents
The 2020 Hawaii BAH rates support the ability for ranks E-8, E-9, W-3 to W-5, O-2E, O-3E, and O-3 and above with dependents to afford this property's monthly payment with Honolulu County's BAH allowance. 
Note that factoring in monthly COLA (Cost of Living Allowance) into the mortgage payment and/or monthly income from an employed spouse will help with affordability for the monthly military housing allowance rates that fall just under the estimated payment amount.
Would you like to get pre-qualified and pre-approved for a VA loan? Fill out our online application or contact VA Loan Specialist Brad Vilgos at bvilgos@hawaiivaloans.com.
As of the date of this post's publishing, the property above is currently in escrow. However, there are many more opportunities for VA buyers on Oahu! To find out more about Oahu real estate for sale, contact Aaron 'Kaleo' Agsalda REALTOR at Elite Pacific Properties.
Follow us for more BAH Breakdowns as we post them!