Effective Monday, April 20, 2020, Secretary Esper approved an extension to the military's stop-movement order through June 30, 2020.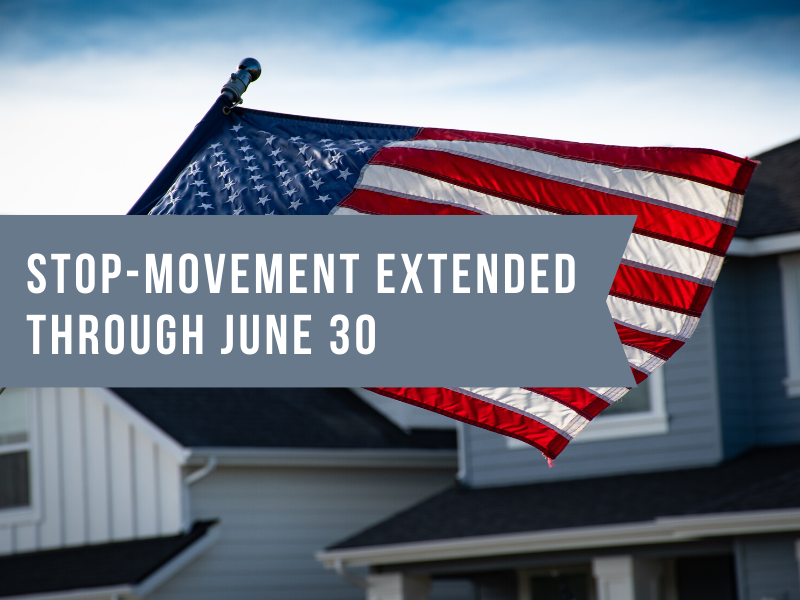 According to sources cited by military.com, the update will include increased flexibility, waivers, and exemptions to the order taken on a case-by-case basis.
"The new guidance … allows travelers who are in the middle of temporary duty travel or permanent change of station moves to continue on to their home stations or new duty stations. It also exempts travel for medical reasons," said Under Secretary for Personnel and Readiness Matthew Donovan.
Donovan told military.com that PCS moves are currently operating at 30% of its usual rate and the roughly 100,000 people that are moved during a typical summer PCS season will now be moved over a longer period of time.
In demonstration of increased flexibility, awareness to families with school-aged children, those with personal hardship, humanitarian and mission-related reasons, among others will be regularly considered for waivers or exemptions.
"Also, when it meets operational requirements, we will consider in-place assignment extensions or waivers for PCS moves for service members with school-age dependents to minimize school-year disruptions and education costs," Donovan said.
Official FAQ for Stop-Movement/Travel Restrictions can be found HERE.
Furthermore, Esper stated that those who are preparing for military retirement or separation during the 60-day period will be exempt.
This update will significantly slow the rate of PCS moves to and from Hawaii during peak summer PCS season of May 15 to August 15. Further updates could include another extension to the stop-movement order or a loosening of the restrictions. For now, many of the waivers and exemptions will be up to an individuals installation commander and will require that the moving companies in each location are ready.
Hawaii VA Loans will surely be ready to help PCSing servicemembers utilize their VA home loan benefits quickly. The best way to prepare for Hawaii home buying during a PCS move is to get PRE-APPROVED for financing, so you're ready to make offers.
Continue to stay updated on Hawaii PCS news with Hawaii VA Loans!