Aloha, Hawaii service members! At Hawaii VA Loans, our goal is to be your go-to resource on buying a home in Hawaii with a VA loan. So we think it's important to break it down for you. Not in dance moves, but in data! BAH (Basic Allowance for Housing) style. We'll leave the break dancing to you – for after you sign those closing papers.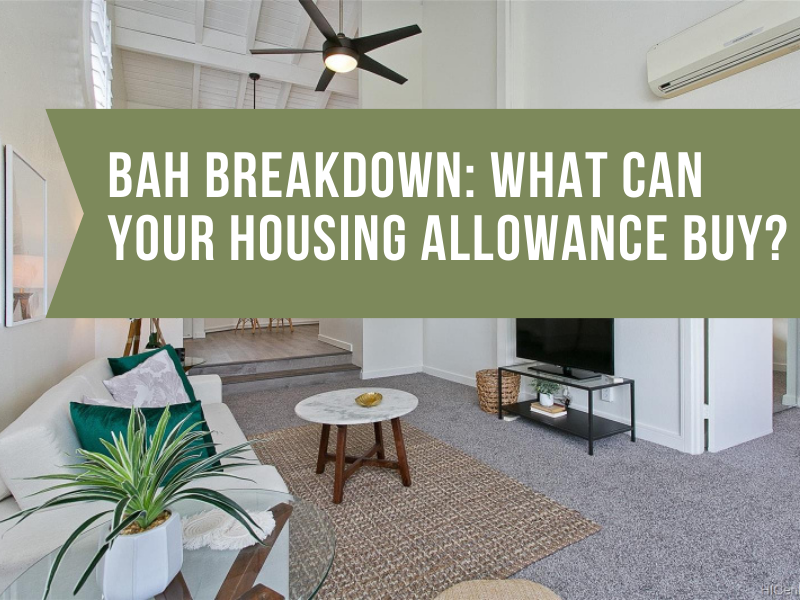 What Can Your BAH Buy?
The Oahu median condo sales price recently reached a record high at $500,000 in August 2021 according to data from the Honolulu Board of Realtors. The $1,050,000 median sales price for single family homes also hit a new record high. Thus, the competition to purchase both condo and single family homes at affordable prices is tough. However, for active duty military buyers with monthly BAH, a condo purchase is always an attractive option.
There's an ease to condo living that partners well with the military lifestyle. For example, service members may be deployed for periods of time and maintaining a single family home might be more of a headache. So when a condo listing shows the potential for low maintenance and enjoyable Hawaii living, it's one to consider – like the Kaneohe condo we're highlighting today that really hits all the ease-of-living marks. We'll dub it Lilipuna Love.
The Oahu Real Estate Market
For condos in Kanoehe, Oahu, the Honolulu Board of Realtors July 2021 Local Market Update shows that the year-to-date median sales price was $579,750. Lilipuna Love is currently listed at $510,000. That's significantly below the median sales price for Kaneohe condos and well below the July 2021 median sales price of $700,000.
Also remember, if you're pre-approved for a VA home loan with full entitlement, you receive 100% financing (no down payment required) with Hawaii VA Loans!
Before we get into the estimated BAH data breakdown for purchasing a home like Lilipuna Love, check out its listing description by Sotheby's International Realty
"Well maintained two bedroom unit with one parking stall. New paint throughout and lots of updates. Very reasonable maintenance fee, and NO known special assessment coming up as of June 2021. Close to restaurants, shopping and more!"
Take a Closer Look
The charming living space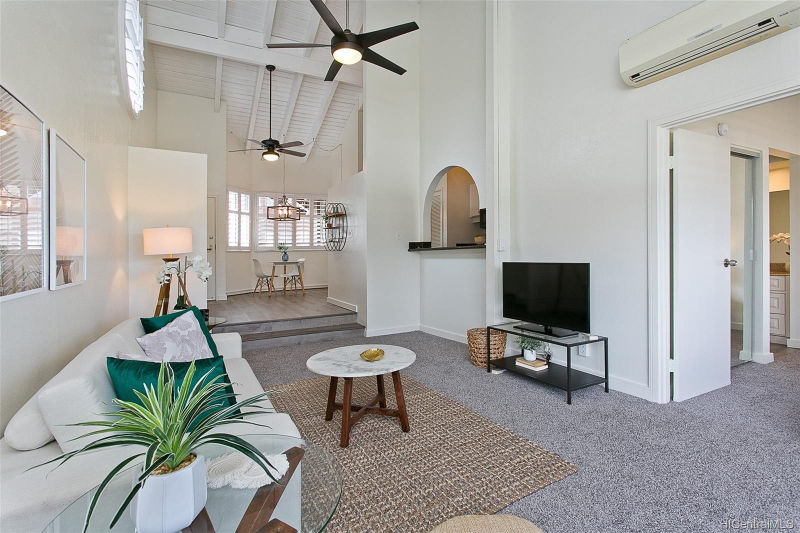 The view of the mountains from the lanai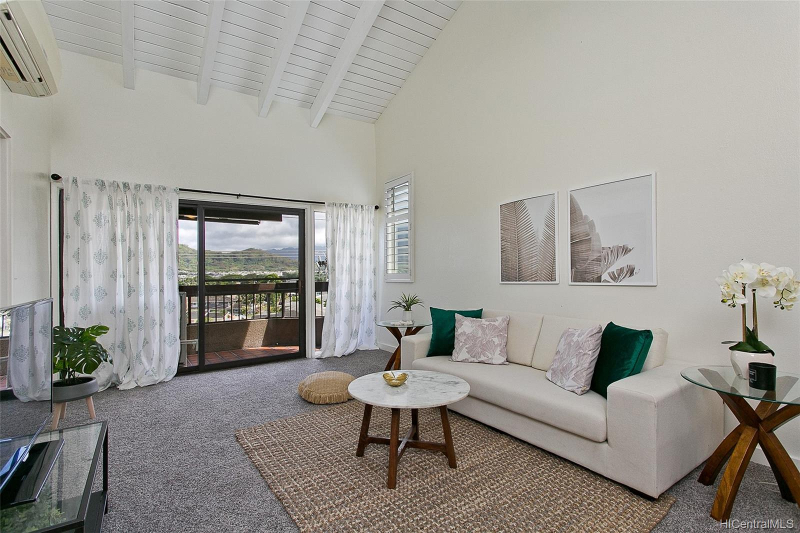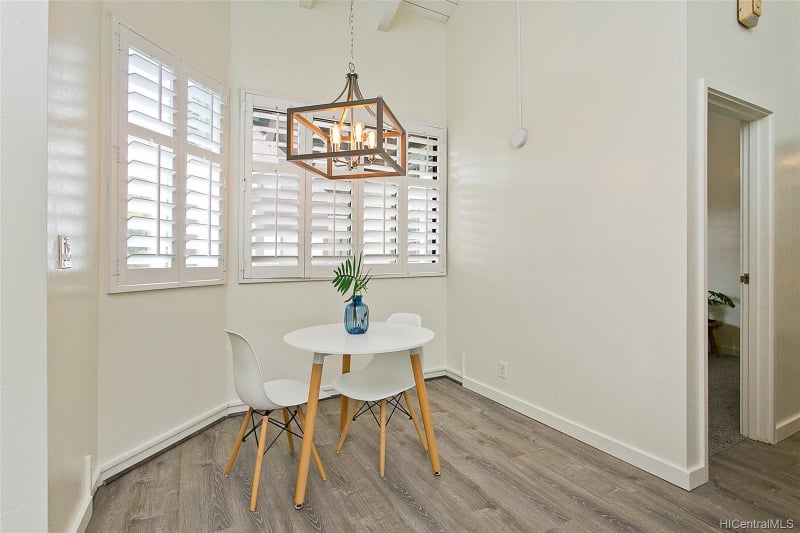 The large bedroom with ensuite bathroom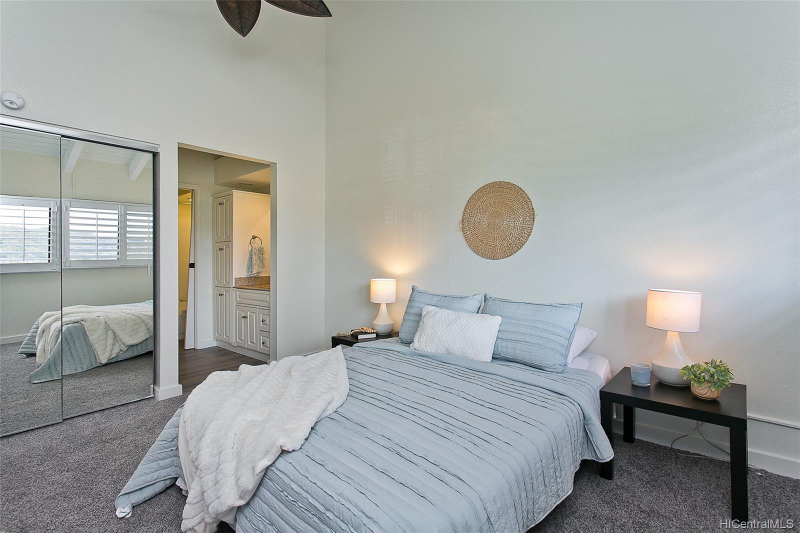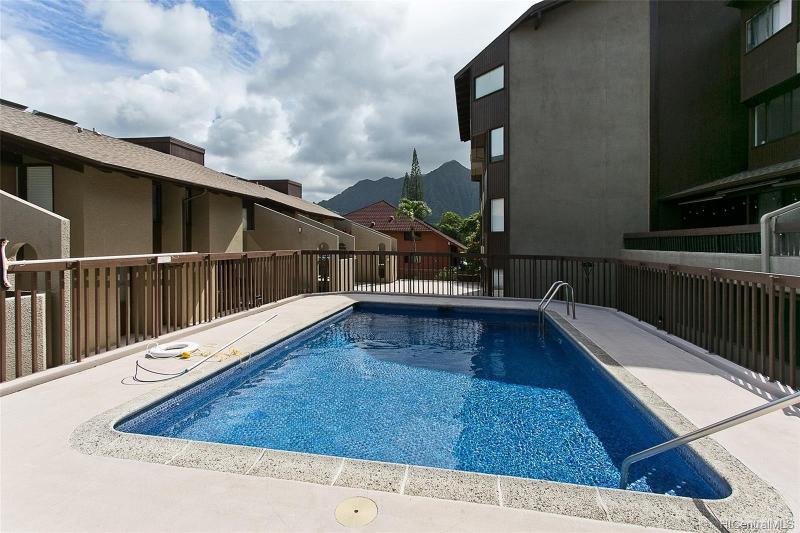 Inside Scoop
2 bed / 2 bath
Living Sq Ft: 950
The BAH Breakdown
Oahu military bases nearby: Marine Corps Base Hawaii – 8.2 miles (~17 minutes); Joint Base Pearl Harbor-Hickam – 14.8 miles (~23 minutes)
Points of Interest: Ho'omaluhia Botanical Garden – 2.1 miles (~8 mins); Kailua Beach Park – 6.9 miles (~19 minutes); Airport – 19.9 miles (~35 minutes)
Property type: Condo/Townhome
Asking price: $510,000
Assuming the $510,000 purchase price with VA Funding Fee of 2.30%:
Interest Rate: 2.875%
APR: 3.171%
Principle & Interest = $2192.13
Taxes = $143
Insurance Estimate = $50
Association Dues = $686
Estimated Monthly Payment = $3071.13
What BAH Rates Cover This Monthly Payment?
Service Members with Dependents
The 2021 Hawaii BAH rates support the ability for the following ranks with dependents to afford this property's $3,490.00 monthly payment with Honolulu County's BAH allowance:
E-7 to E-9
W-2 to W-5
O-1E to O-3E
O-3 and above
Note that many ranks fall less than $100 short of meeting this payment, so factoring in monthly COLA (Cost of Living Allowance) and/or monthly income from an employed spouse helps with affordability.
Would you like to get pre-qualified for a VA home loan? Contact VA Loan Specialist Sandra Martinez.