Aloha, Hawaii service members! At Hawaii VA Loans, our goal is to be your go-to resource on buying a home in Hawaii with a VA loan. So we think it's important to break it down for you. Not in dance moves, but in data! BAH (Basic Allowance for Housing) style. We'll leave the break dancing to you – for after you sign those closing papers.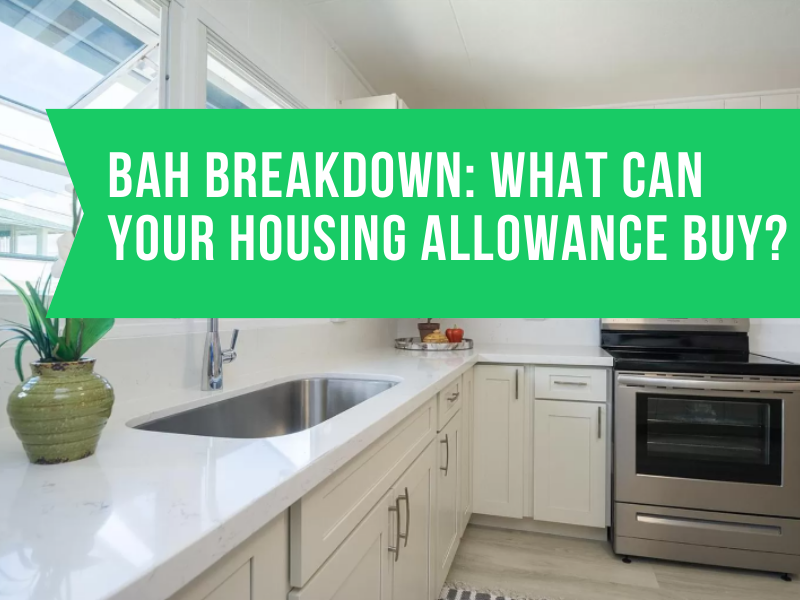 What Can Your BAH Buy?
PCSing to Hawaii, although exciting, can also be stressful. Active duty military families must navigate a new area, adjust to their new surroundings, find schools for their keiki, start work obligations, unpack, etc. Military families handle it like champs, because as the saying goes, it's not their first rodeo.
However, when it comes to home buying in any new location, it helps to find one that has those "no-stress" features. This Waipahu single family home we're highlighting definitely relaxes the mind. It's completely move-in ready, newly renovated (with class!), a corner lot (no neighbors on one side!), fresh exterior paint, two-car garage, easy commute… we could go on (and we will!). First, let's tell you more about the housing market surrounding this home we've dubbed: The Waipahu Winner.
The Current Oahu Real Estate Market
Recent numbers from the Honolulu Board of Realtors April 2021 Local Market Update show that the year-to-date median sales price for single family homes sold in Waipahu is $790,000. The Waipahu Winner is currently listed at $779,000. It's set at a nice price, slightly under the median, and is competitive with the local area. Most buyers using a conventional loan will need to put 10-20% down on this home. However, if you're pre-approved for a VA home loan with full entitlement, you receive 100% financing (no down payment required) with Hawaii VA Loans!
The Inside Scoop
Before we get into the estimated data breakdown for purchasing a home like The Waipahu Winner, check out its photos and listing description by Century 21 Homefinders of Hawaii:
"This entire home is COMPLETELY REMODELED as of May 2021! These renovations to this SINGLE STORY home include brand new stainless steel appliances, all new electrical and sub panel, a new open concept kitchen…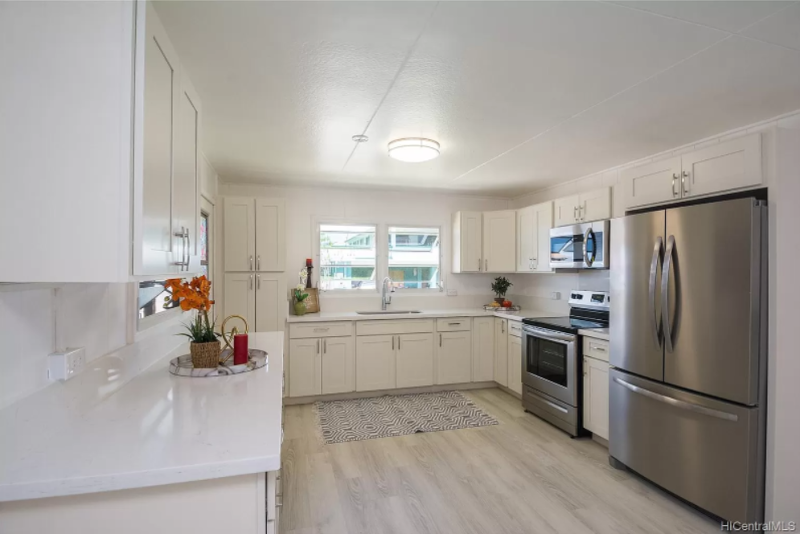 new bathrooms and showers…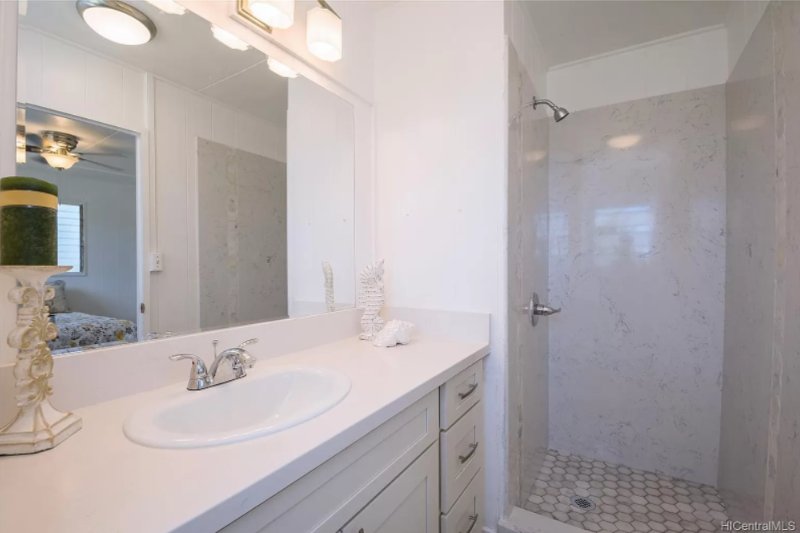 new ceiling fans, and fresh exterior paint!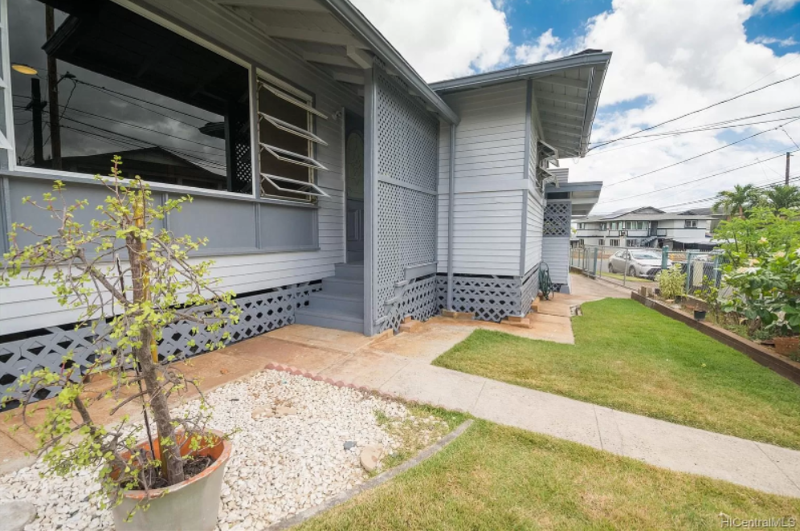 Enjoy your close proximity to the freeway and short drive to military bases: Schofield & Hickam/Pearl Harbor.
Ease your mind with the added security benefits of an enclosed garage. Along with the 2-car garage, there is plenty of street parking.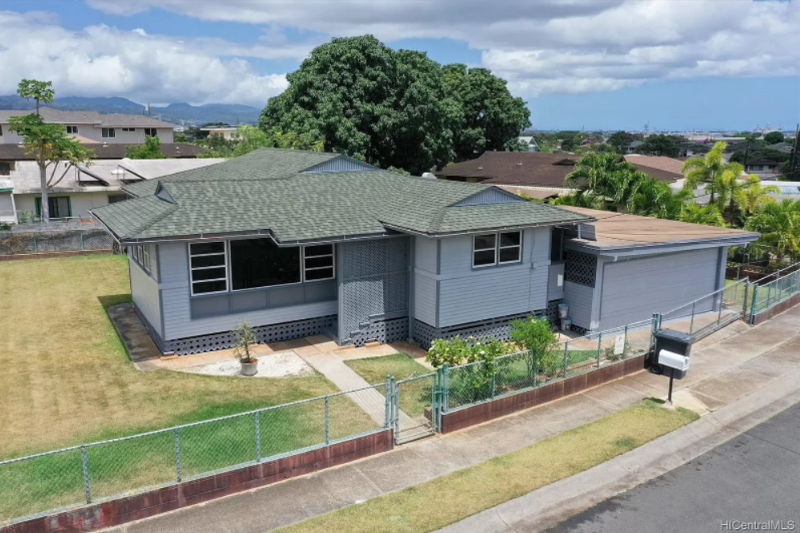 This corner lot has the added benefit of a large yard, perfect for a variety of activities."
Are you sold yet?
The BAH Breakdown
Oahu military bases nearby: Schofield – 12.4 miles (~20 minutes); Joint Base Pearl Harbor-Hickam – 9.5 miles (~16 minutes); Tripler Hospital – 10.1 miles (~18 minutes)
Points of Interest: Central Oahu Regional Park – 2.6 miles (~8 minutes); Waikele Center – 1.9 miles (~7 minutes); Airport – 9.7 miles (~16 minutes); Ala Moana – 15.6 miles (27 minutes); North Shore – 20 miles (~30 minutes)
Property type: Detach Single Family
3 bed / 2 bath
Living Sq Ft: 1,168
Land Sq Ft: 6,396
Asking price: $779,000
Assuming the $779,000 purchase price with VA Funding Fee of 2.30%:
Interest Rate: 2.875%
APR: 3.087%
Principle & Interest = $3306.35
Taxes = $160
Insurance Estimate = $175
Estimated Monthly Payment = $3641.35
What BAH Rates Cover This Monthly Payment?
Service Members with Dependents
The 2021 Hawaii BAH rates support the ability for the following ranks with dependents to afford this property's $3,641.35 monthly payment with Honolulu County's BAH allowance:
NOTE that many ranks fall just short of meeting this payment, so factoring in monthly COLA (Cost of Living Allowance) and/or monthly income from an employed spouse helps with affordability.
Would you like to get pre-qualified for a VA loan? Contact VA Loan Specialist Ashley Robinson.
Listing courtesy of Century 21 Homefinders of Hawaii.