For Kealoha "Kona" Tauanu'u, a dream is a wish you talk about with your mother. What was his? Kona's wish was that one day, he would own a Hawai'i home that would be a gathering place for his ohana. It was a shared vision with his mother, Jane, that they would often discuss throughout the years.
Dreams are interesting, aren't they? As one goes through life, they can take the form of subconscious desires achieved through the accomplishments of other personal goals. At a young age, Kona verbalized his desire to buy a Hawai'i property and put it out into the universe. From there, his decision to serve his country would create an opportunity to see his dream come true.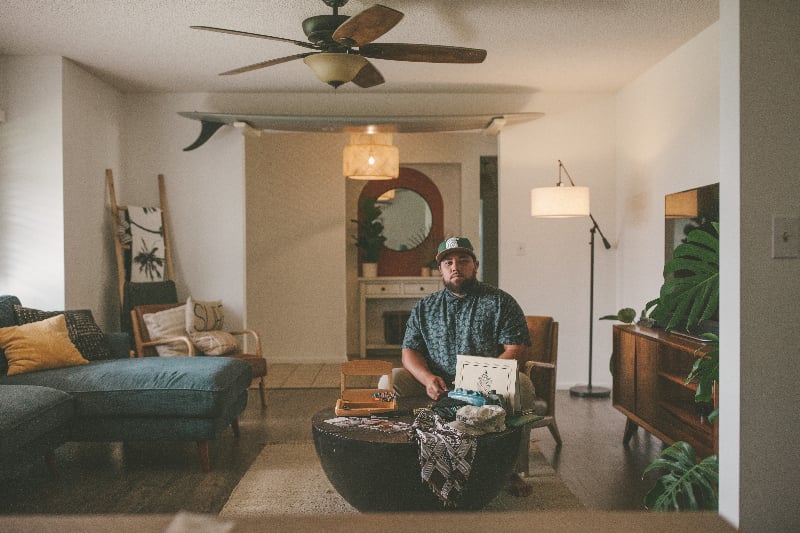 Growing Up in Hawai'i
Kona reveled in a life spent outdoors while being raised in Hawai'i. His days were filled with surfing, fishing, hiking, and exploring the coastline. The natural elements that surrounded him, in turn, molded Kona and he values the significance of his island upbringing. Most of all, Kona takes time to reflect on the distinctiveness of "having a big, extended ohana" among the people of Hawai'i.
"Everyone you meet in your life circles back, and we have this natural ability in most people that grew up here to understand that there's a lot of common ground between us, and we look for that and we share that together," he says.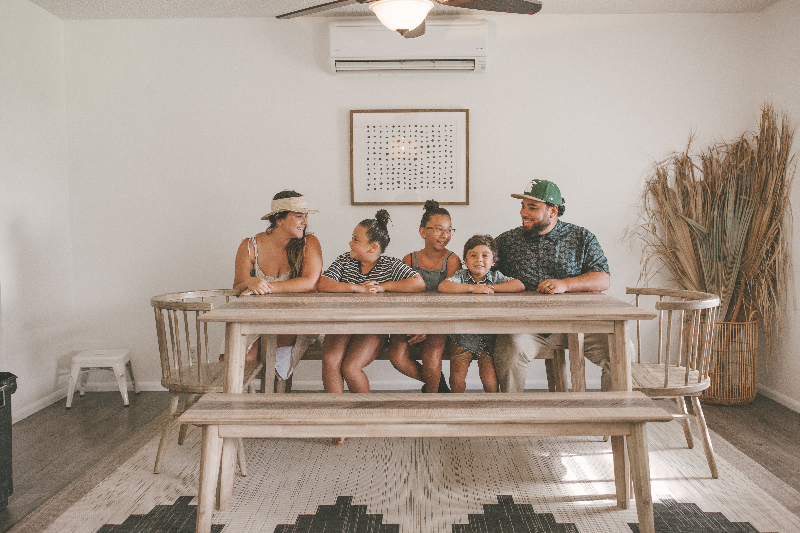 Serving His Country
It was a couple years out of high school when Kona decided to seize the opportunity of military service. His father had been in the military and at the age of twenty-one, Kona was looking for more structure and self-discipline. Thus, the U.S. Army would be his chosen branch. Kona laced up his boots, completed basic training, and received his first assignment to Fort Bragg, North Carolina.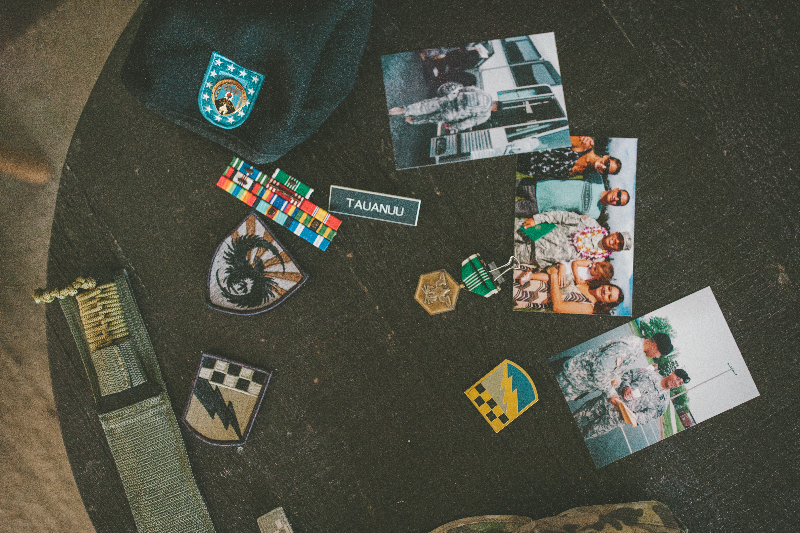 Shortly thereafter, he served a tour of duty in Afghanistan. Then, he welcomed an assignment back to his roots in Hawai'i.
"It's an interesting dynamic in the military, we come from all different backgrounds. If Hawai'i's a melting pot, the military is a bigger melting pot," asserts Kona.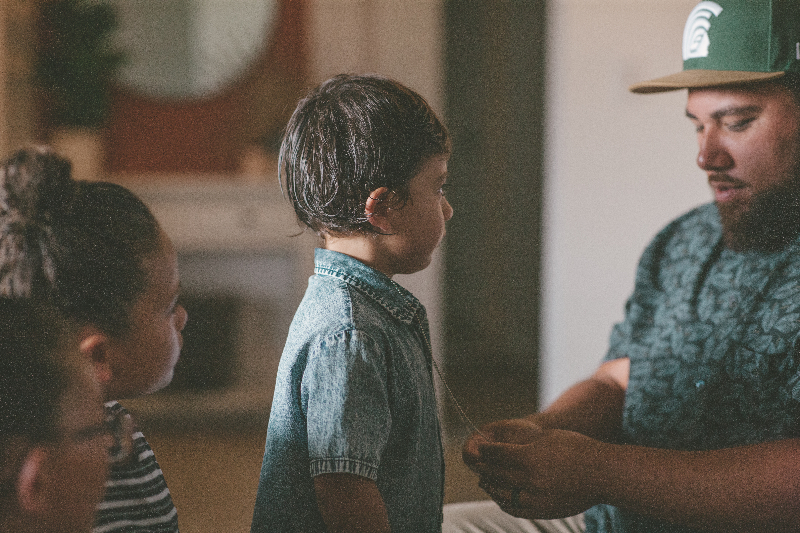 Another similarity that he discovered between Hawai'i life and military life is the common ground individuals can find when they come together.
"Being able to form a team and work together with people from all over is probably the most valuable lesson you can learn [from military service], which is that there's not much that separates us at the end of the day," Kona says.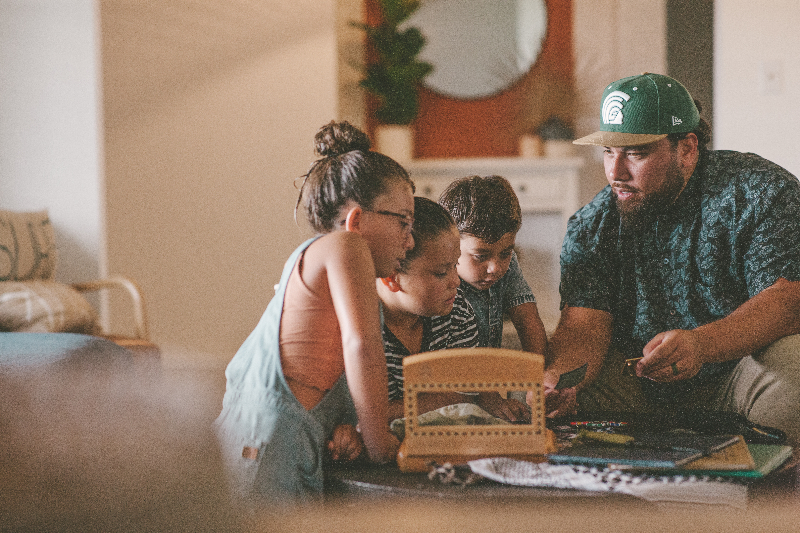 Buying a Home in Hawai'i
Remember that dream Kona shared with his mother? The one where he envisioned having a "family compound," if you will. Let's picture a day's itinerary at such a place:
First, it includes breakfast of homegrown fruit from one of the flourishing trees on the property.
Second, you head down the road for a morning surf.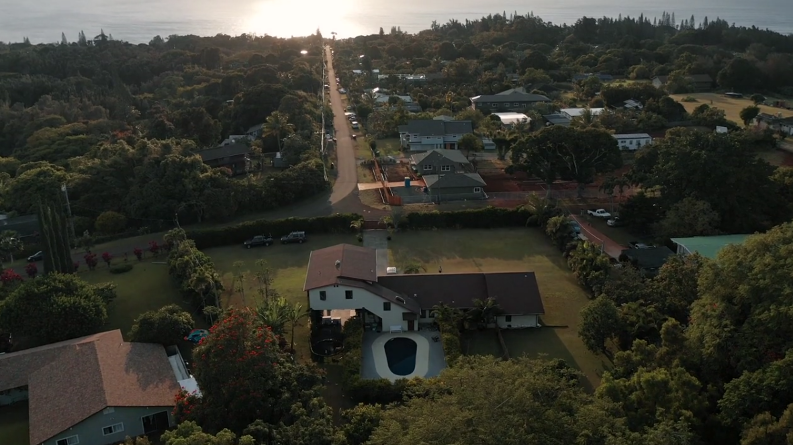 Then, you return home for afternoon lunch and relax by the pool while the keiki swim.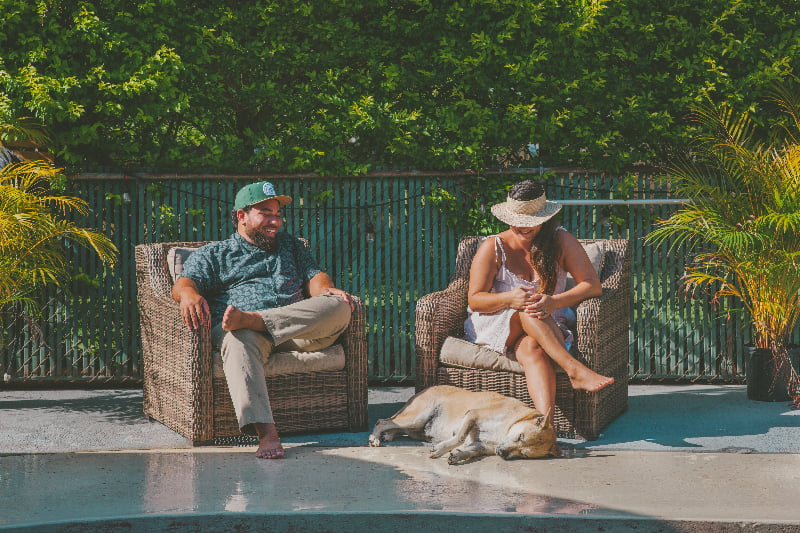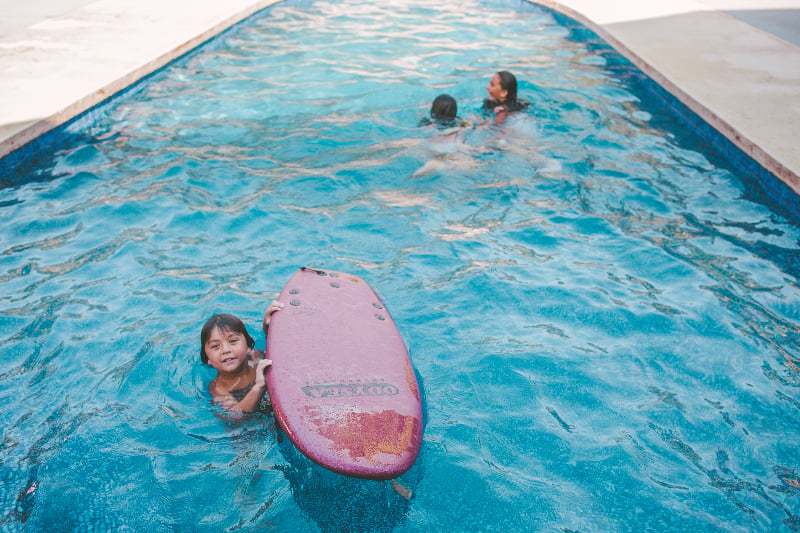 Next, afternoon turns to early evening and it's time to play with the chickens.
Soon after, the keiki grab a skate sesh on their custom ramps.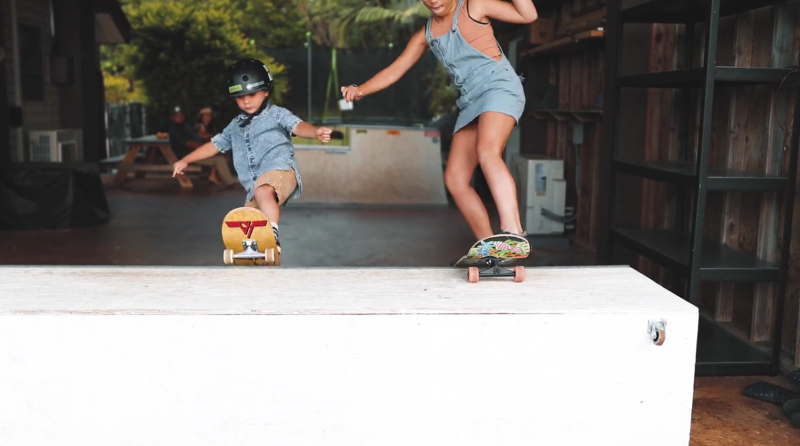 Finally, the sun begins to set and mellow tunes play from Kona's guitar while his childhood sweetheart turned loving wife listens to the song by his side.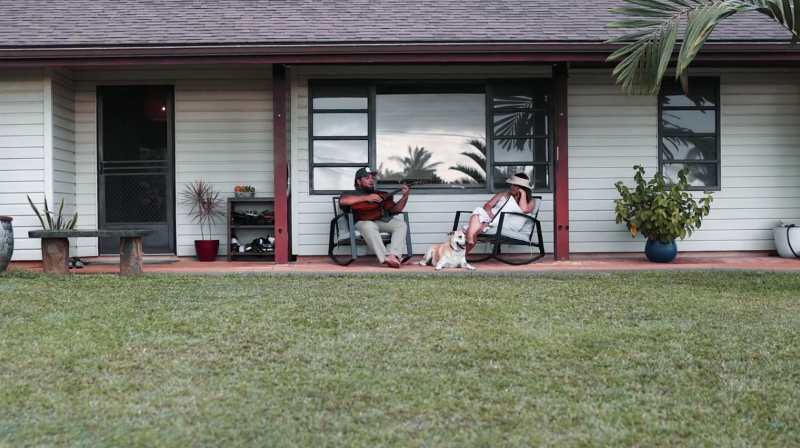 As you can see, that "itinerary" is Kona's life now. On over an acre of property on the North Shore of O'ahu, his vision of Hawai'i homeownership is realized. Kona strategically used his VA home loan benefit from his service in the U.S. Army to purchase his Hawai'i home. He credits Hawaii VA Loans with helping to make it happen.
"[Hawaii VA Loans] had a lot to do – not just with being able to provide the funding to be able to get the property – but giving us that support throughout each step of the way. We felt we had another member on our team that was there for our success and there to back us up," he recalls.
As our time telling Kona's story comes to an end, we think of all the other kama'aina veterans who share the same dream and need our help to get started. It is our deepest honor to ensure that their Boots to Roots stories unfold, too.
Watch Kona Tell His Boots to Roots Story:
Mahalo nui to Kona and the entire Tauanu'u Ohana for welcoming us into their home!
Contact Hawaii VA Loans
Return to Boots to Roots main page
Videography by Peer Films | All Rights Reserved
Photos by Jonas Maon | All Rights Reserved