Marvin Guanio won't tell us the spot in Ewa where he and his sons go surfing. When asked, he says "White Plains…" with a smile, and we immediately know that's not the place. We're not mad about it. After all, for people born and raised in Hawai'i, there's an unspoken understanding that some of their favorite surf spots stay secret.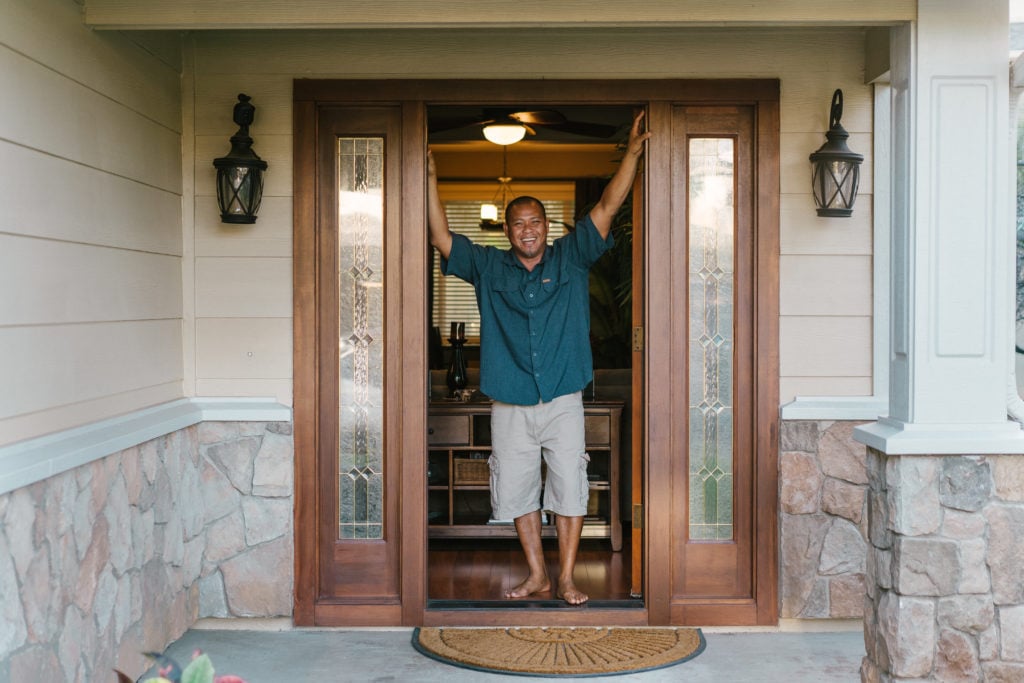 Growing Up in Hawai'i
Marvin grew up on the Big Island, in the little country town of Pepe'ekeo on the east side of the island about eight miles north of Hilo. Memories he shares of riding his dirt bike across the old sugar cane fields, surfing, and boyhood challenges between friends to catch the biggest wave, or jump from bridges into the water below are substantial evidence that Marvin was a bit of a risk-taker in his youth. Naturally, we can't help but wonder what other chances he took back then. Yet, like the topic of his secret surf spot in Ewa, we don't press the matter.
Serving His Country
One chance we know Marvin did take, however, was enlisting in the military after high school. He says a driving force behind his decision to join was to make his parents proud, and since he wanted to stay close to the water, he chose the U.S. Navy.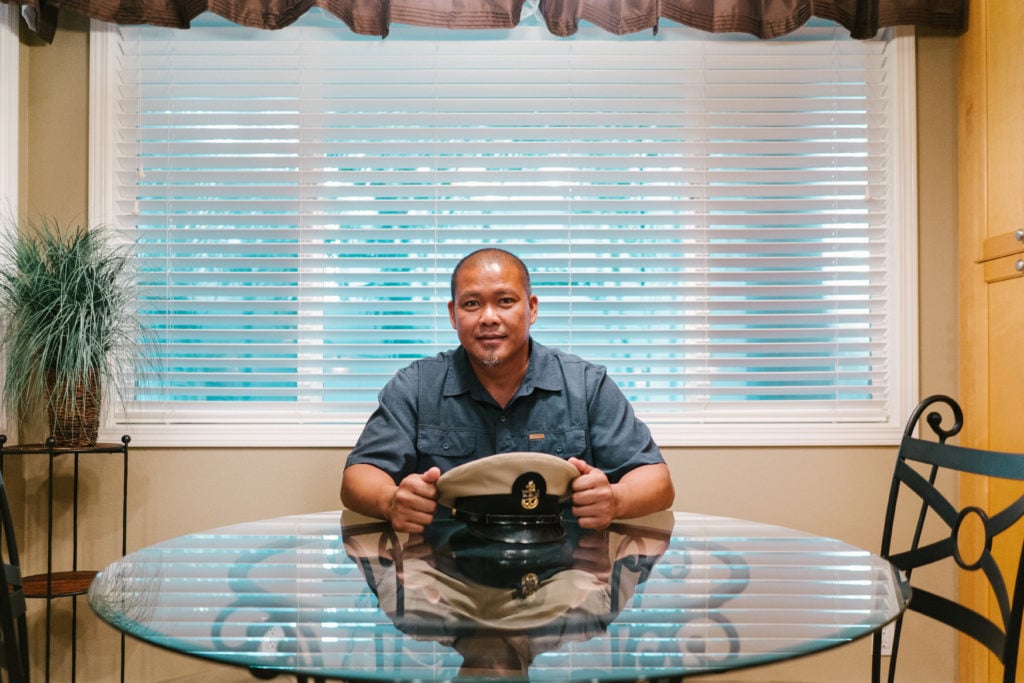 Marvin spent 21 dedicated years in the service of his country and rose to the rank of Senior Chief.
The pride he feels for his naval career is attributed to the influence he had on other servicemembers. Marvin was a father-figure to many — leading and molding junior sailors and officers to be the best they could be. Within his role of guiding others, Marvin says he learned the valuable lesson of patience. The military is a community of individuals from all walks of life, and as he puts it so simply and effectively, "Everybody's different." Therefore, patience was a key to his military success.
Buying a Home in Hawai'i
Did someone say "key?" What a perfect segue into how Marvin returned to the islands and bought his Hawaii home! Yes, there were two "keys" that opened the door to his decision to become a Hawai'i homeowner:
His wife, Sabrina (first and foremost), and
The desire for his two boys to experience growing up in Hawai'i
Sabrina recalls how she visited and loved Hawai'i so much that she encouraged Marvin to get orders to O'ahu from San Diego. Once he did, they chose to stay and VA homebuying became their goal.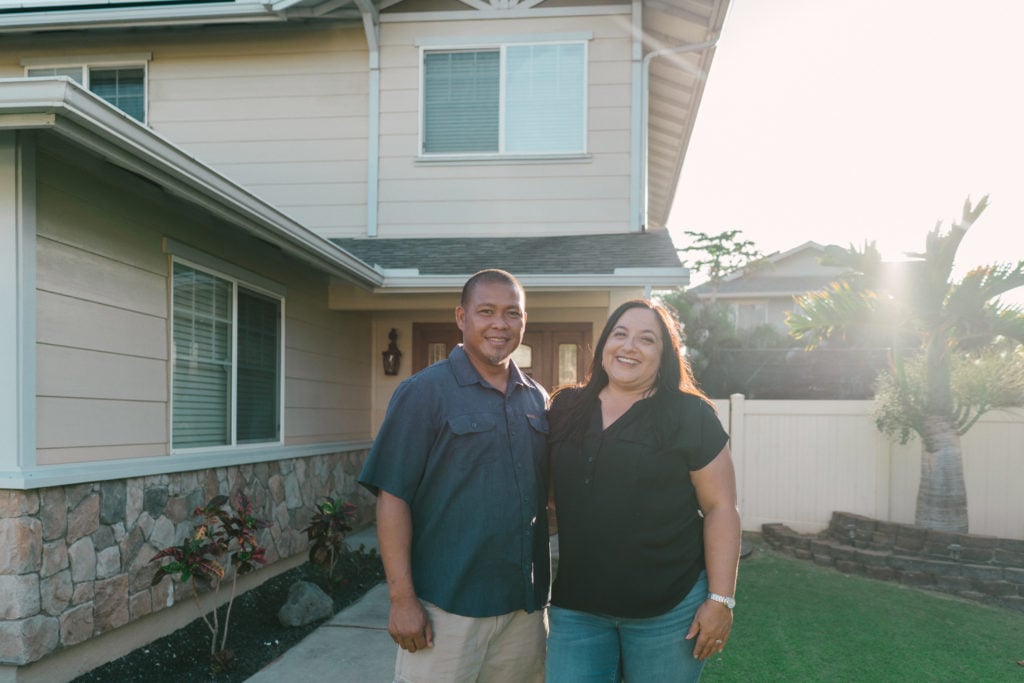 Marvin believes the no down payment option of the VA home loan program is one of the biggest benefits and advantages.
"For a young family, it's hard to have that amount of finances to put down on a new home," he said.
As their boys grow, both Marvin and Sabrina view their Hawai'i home as "nest-egg" for the future.
"[The house] stakes [the boys] claim in the community. It's a great opportunity the kids have to stay here if they want to," said Sabrina.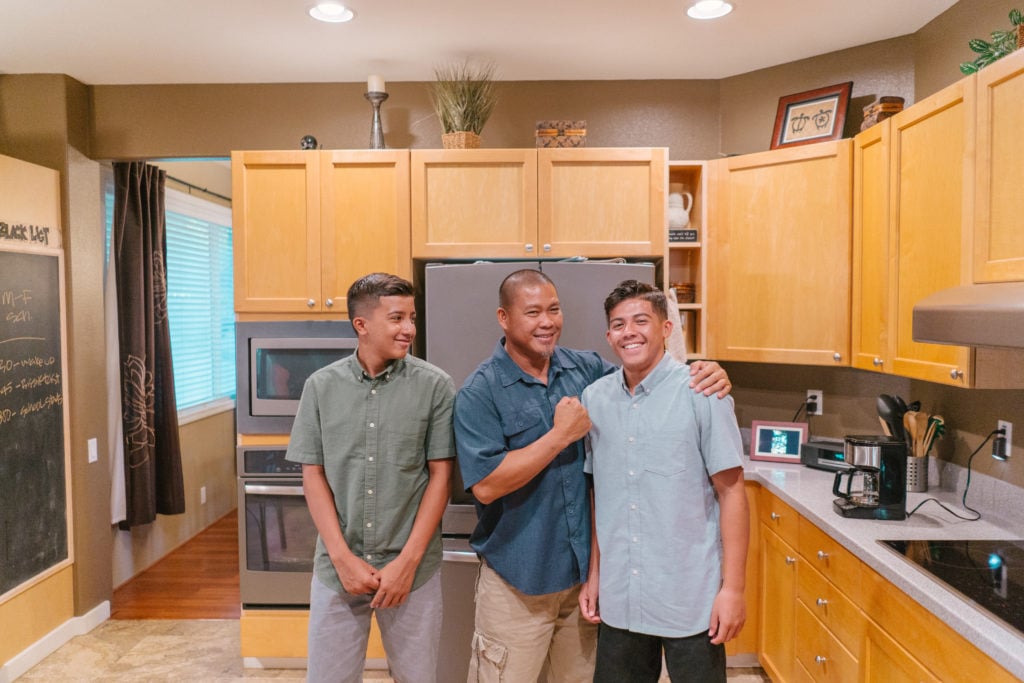 If every decision in life is viewed at a level of risk, then Marvin – the youthful risk taker from Pepe'ekeo – took the responsible risk of joining the Navy and it has paid off in the form of Hawai'i homeownership and providing a solid legacy for his children.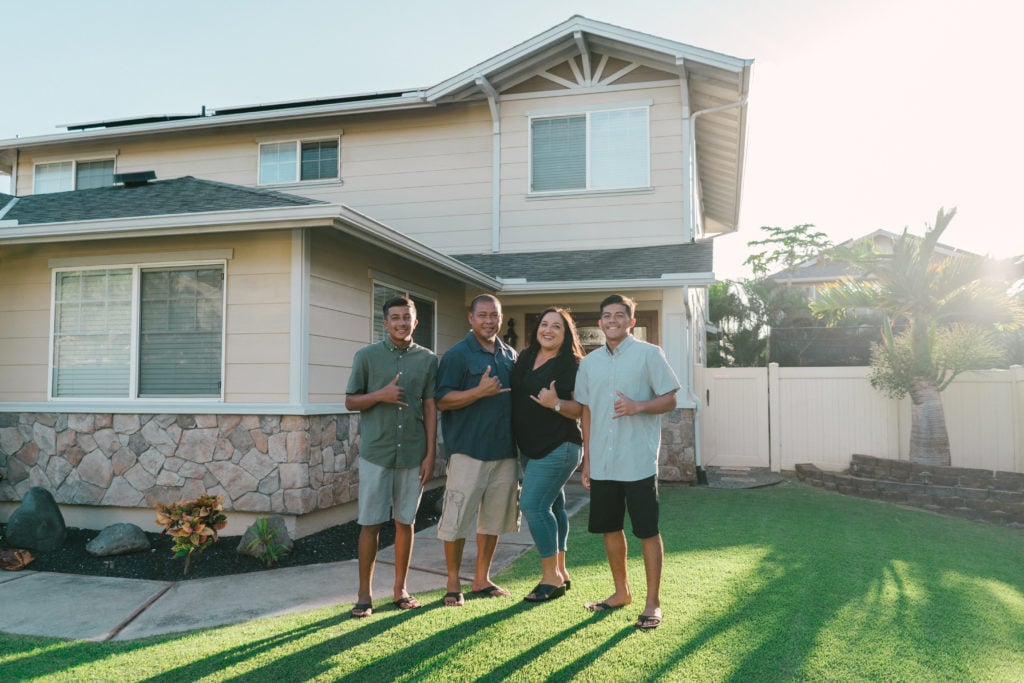 Marvin Guanio put on his Navy BOOTS and came back TO his Hawai'i ROOTS!
Now, should we risk asking him where his Ewa surf spot is again or just paddle out to White Plains?
Watch Marvin tell his Boots to Roots story:
Mahalo nui to Marvin for sharing his story and to the entire Guanio Ohana for welcoming us into their home!
Contact Hawaii VA Loans | Return to Boots to Roots main page
Photos by Jonas Maon | All Rights Reserved