Navy Senior Chief and Hawaii VA Loans customer, Marvin Guanio, is no stranger to Hawaii living. He hails from Hilo on the Big Island of Hawaii!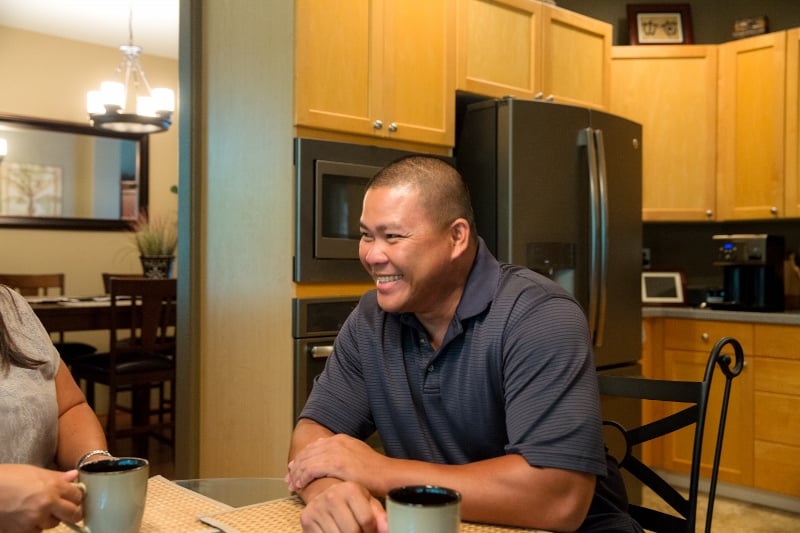 After nearly twenty years serving his country, Marvin is looking forward to retiring in his home state at the end of the summer.
He met his wife, Sabrina (a real estate agent), while stationed in San Diego. He jokes that she picked him up one day when his car was broken down. She shakes her head, laughs, and says, "That's not what happened at all!"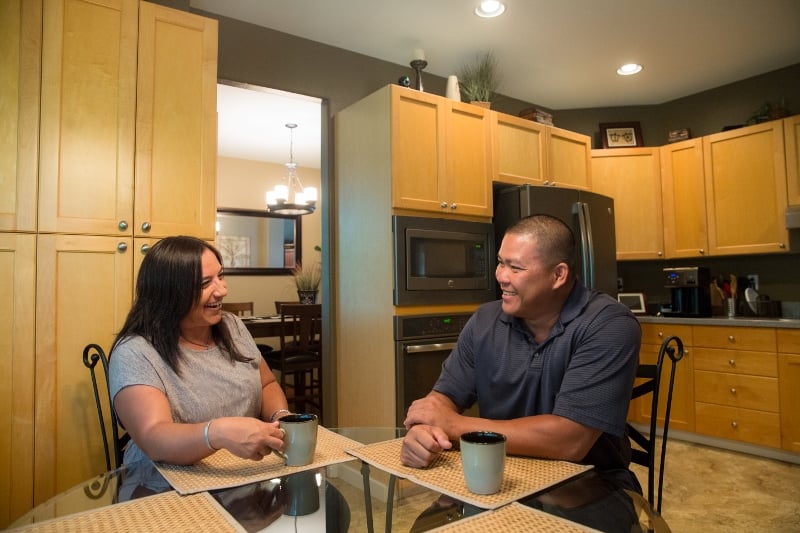 Together, they have two very well-mannered, handsome boys (ages 9 and 11).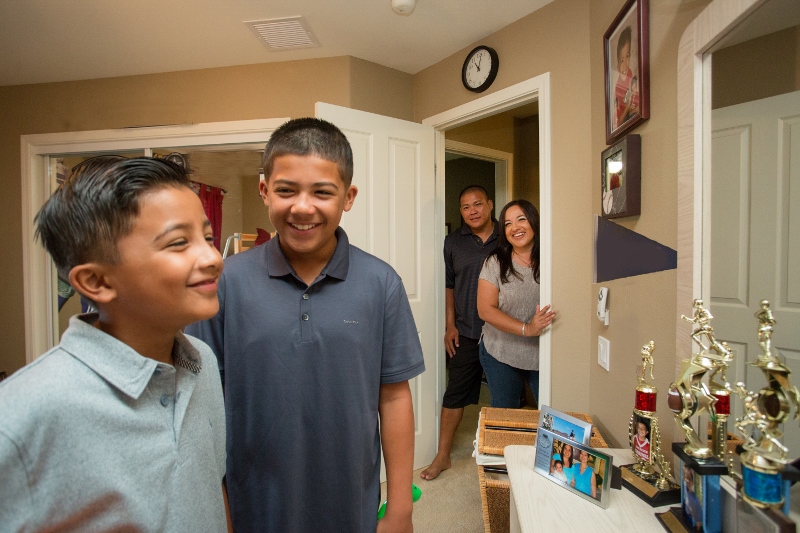 The brothers enjoy playing sports and cheering for their favorite professional teams. The Guanio's youngest son is a Boston Red Sox fan and their oldest likes the Dallas Cowboys!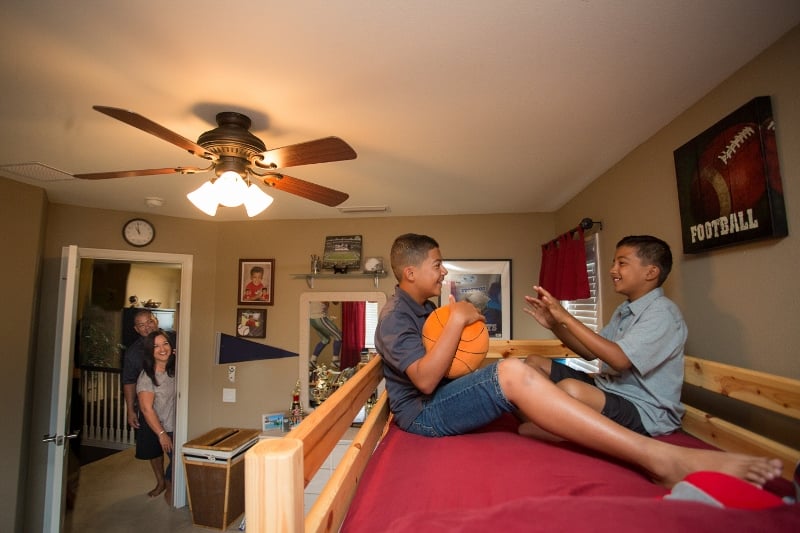 Marvin used his hard-earned VA home loan benefits to buy his family this five bedroom/three bath home in Ewa Beach. It's a fantastic single family that boasts over 2,600 square feet.
Upon seeing the property during house hunting, Marvin and Sabrina were drawn to its two-story layout and the home's inviting curb appeal that includes the driveway and ample front yard.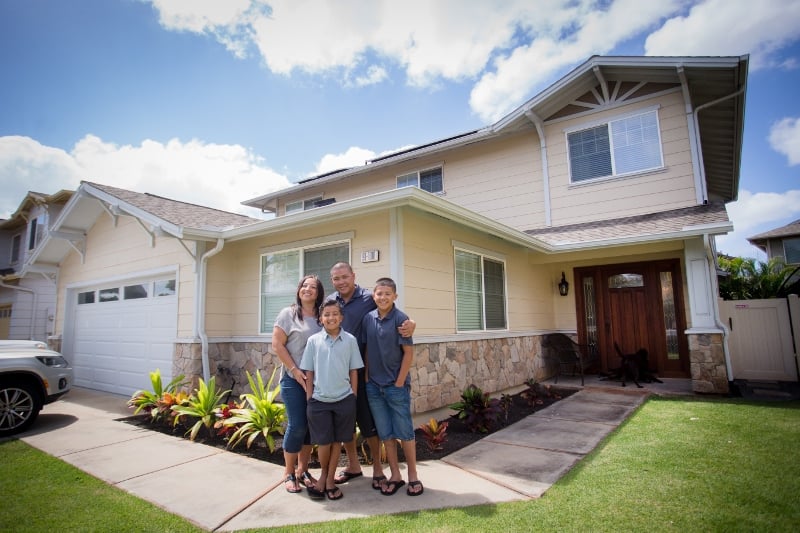 Two other members that make up the Guanio ohana agree with the rest of the family that being outdoors is one of the sweetest places to be….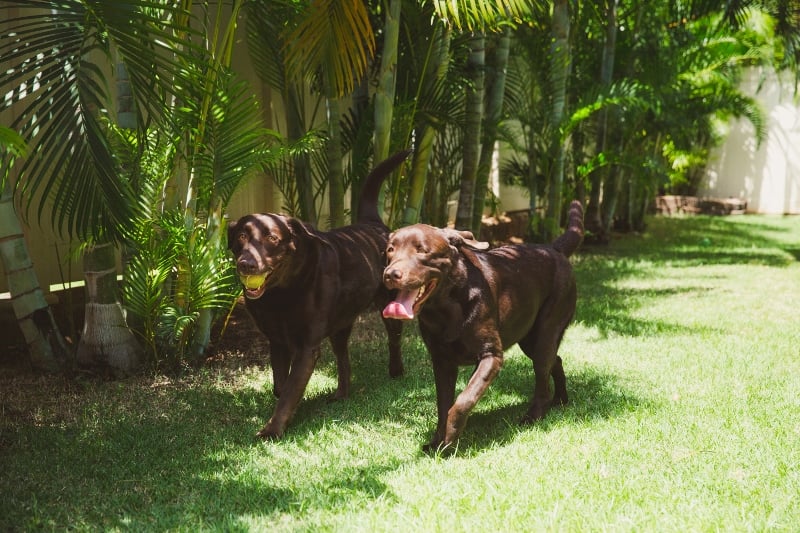 We didn't interview their dogs, Kona & Java, individually (nor together), but by the look of things, the Hawaii lifestyle (which includes ball fetching under the sun, 365 days a year) isn't anything to complain about!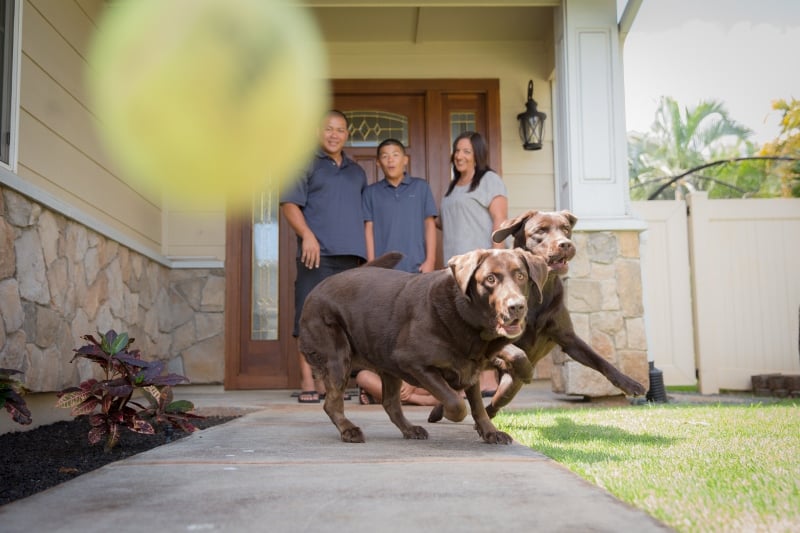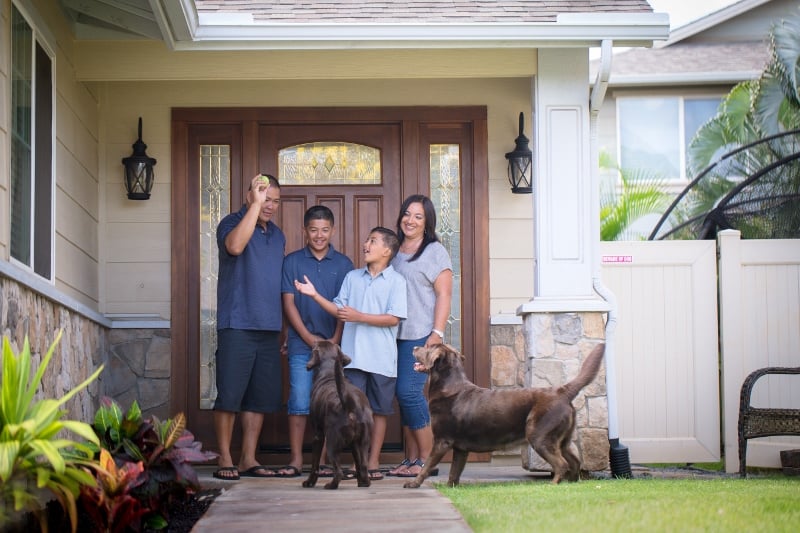 What's also clear after spending this spring morning with Marvin, Sabrina, and their boys is that they truly love being together in their home.
Truth: we could have hung out for hours with this welcoming family, but we figured that could be awkward for them if we refused to leave!
Whether it's gathering in the family room….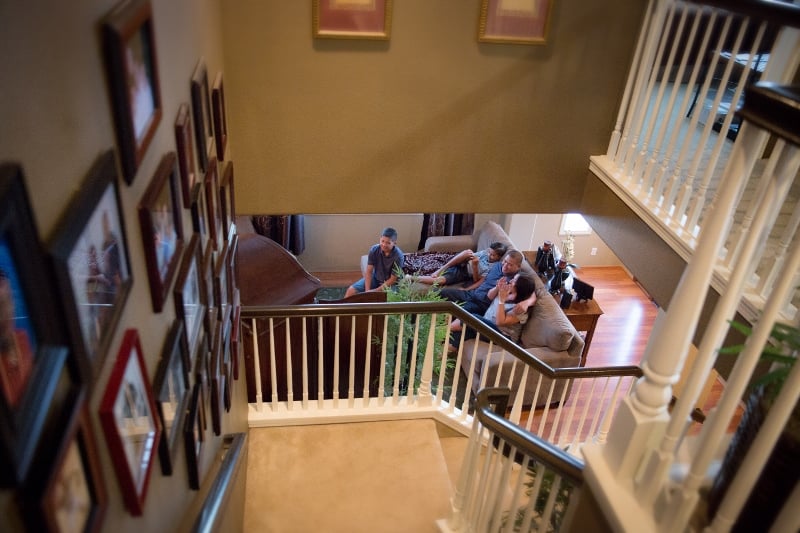 Or hanging out in their large kitchen….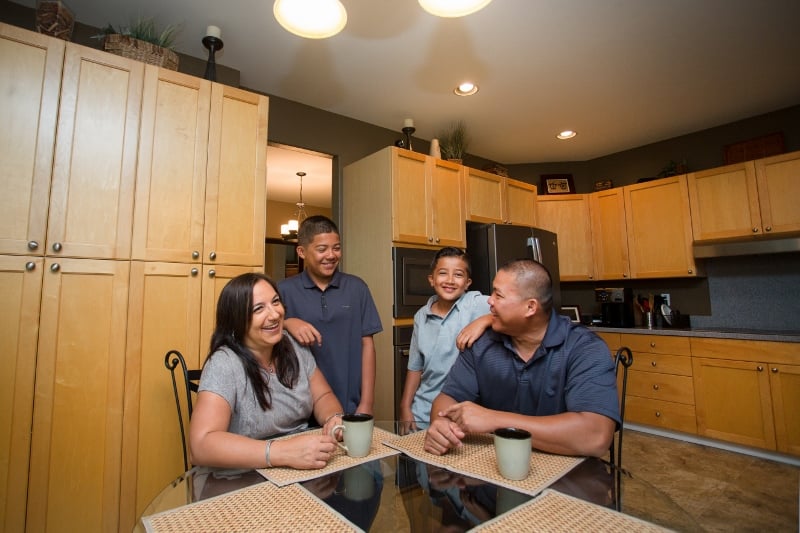 The Guanios delight in their surroundings. Isn't that right, Senior Chief Guanio?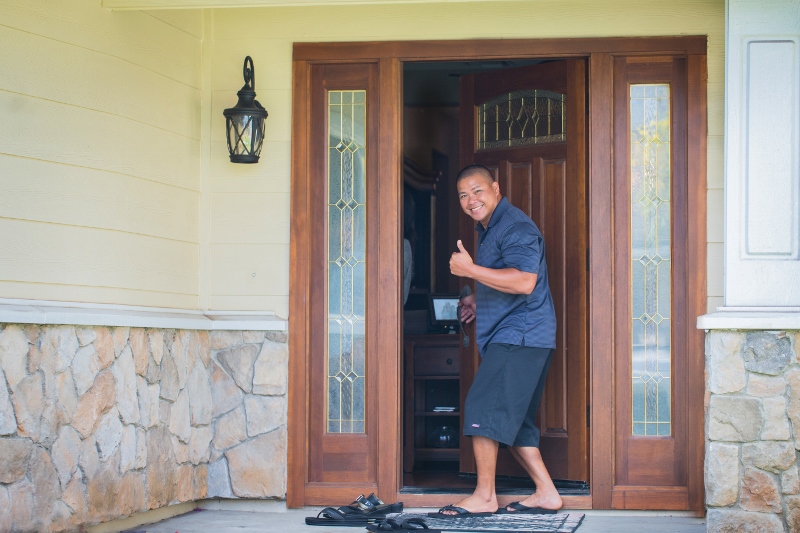 Mahalo nui loa to the Guanio ohana for welcoming us into their slice of paradise! We're proud to have been your choice for a VA loan lender in Hawaii!
Photos by Keao Sunaoka | All Rights Reserved
Buyer's VA Loan Specialist: Brenda Carr