Hawaii VA Loans customer, Air Force 1st Lieutenant Jacob Mast, chose the Windward side of Oahu to buy a home with his VA loan benefits due to one very decisive factor: the unbeatable mountain and oceans views along the H-3 each time he makes the drive from Hickam. As a photographer, too, it's safe to say that Jacob's eye for art has found a friend in Hawaii's landscape.
His wife, Alyssa, shares the love for the island's natural beauty, especially when it comes to the lush surroundings of their three bedroom, two bathroom townhome where mountain views, native Hawaiian flora, and tropical plants abound.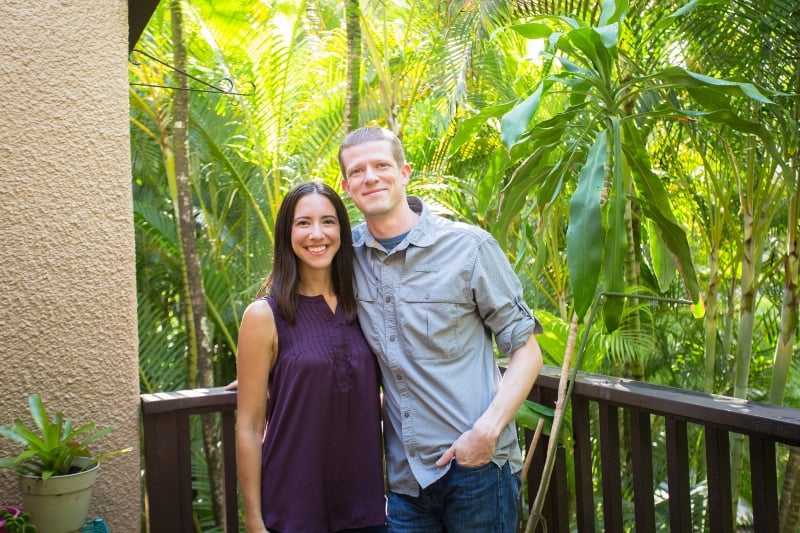 When we arrived to visit with the Mast ohana on an early weekend morning, Jacob greeted us at the door, along with their peppy husky, Odin. Here's Odin, after being peppy, but still thinking about it.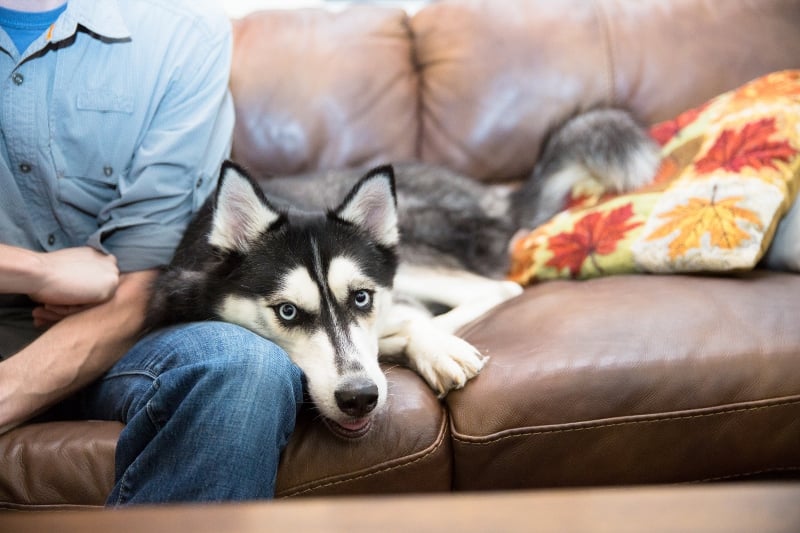 Soon after entering their large living room, we couldn't help but take note of two things: the incredible amount of natural light and their adorable, one and a half year old son. An inquisitive toddler, he was more than ready to show us his favorite views from what's surely a coveted nook!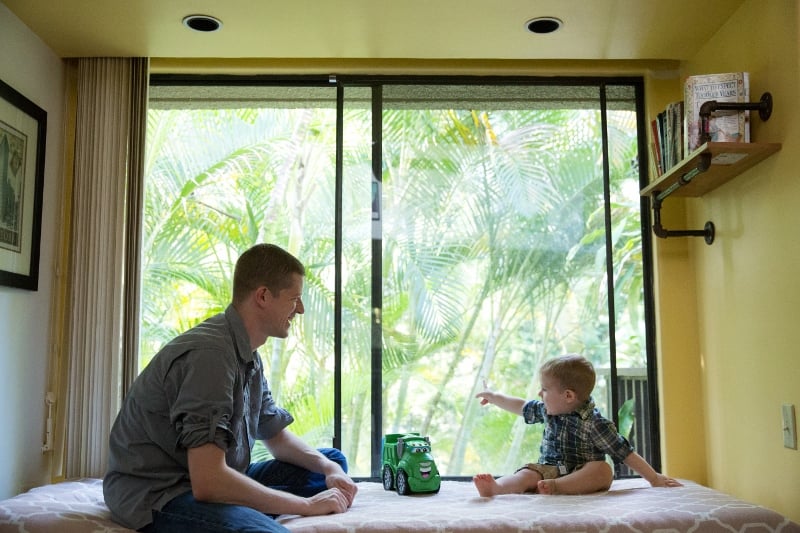 Since their little guy clearly knows the best spots in the house, we let him take the lead inside….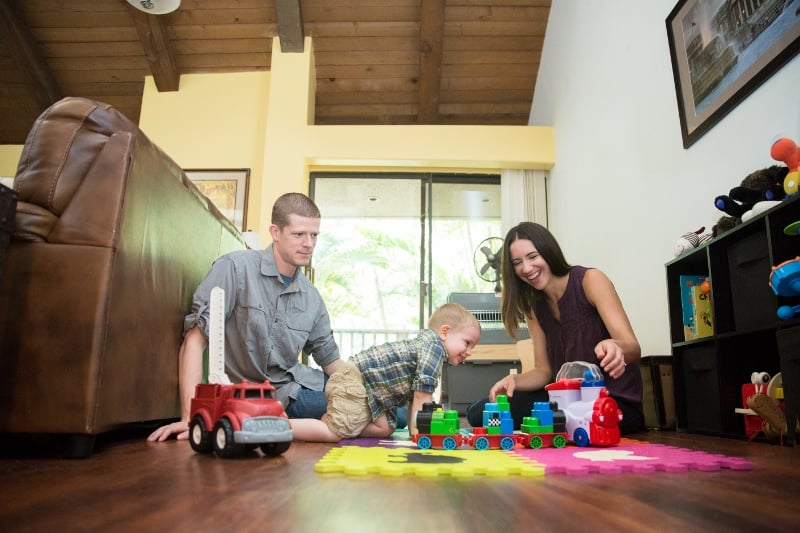 On the lanai….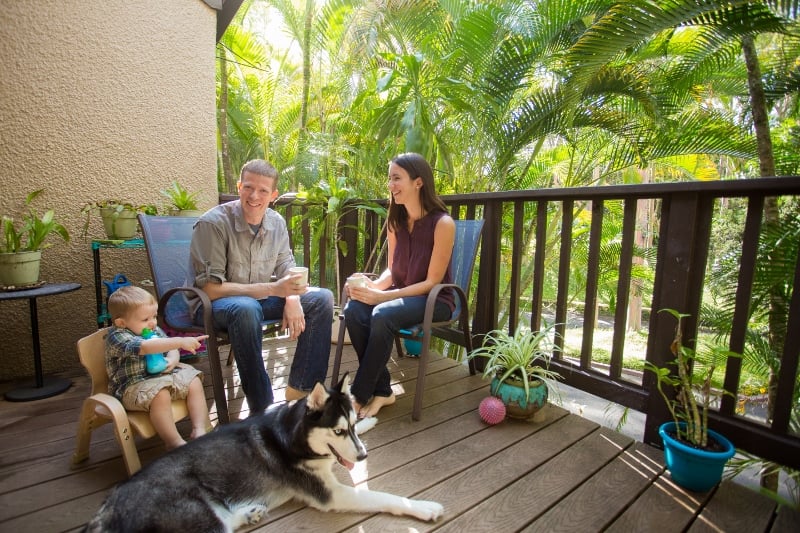 And among the green giants, outside….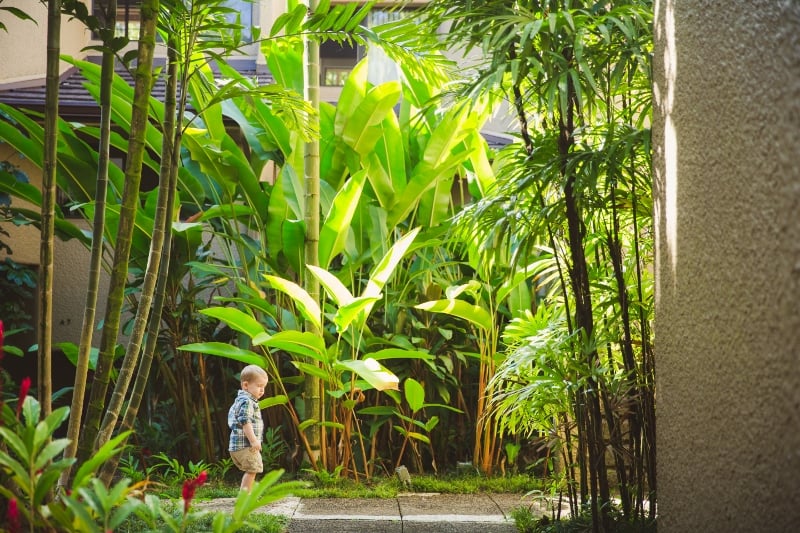 Of course, we had to ask Jacob and Alyssa about their experience working with Hawaii VA Loans. Here's what they said: they began their Hawaii home search online from their previous duty station in Mississippi. While working with a military veteran real estate agent in Hawaii, they started the VA loan process with our expert VA Loan Specialist, Janice "Jo" Akeo. Now, here's the best part of their experience – it took only 28 days from making an offer to funding and closing on their home! On average, closing can take anywhere from 30-45 days. Excellent!
CONGRATS again, Jacob and Alyssa!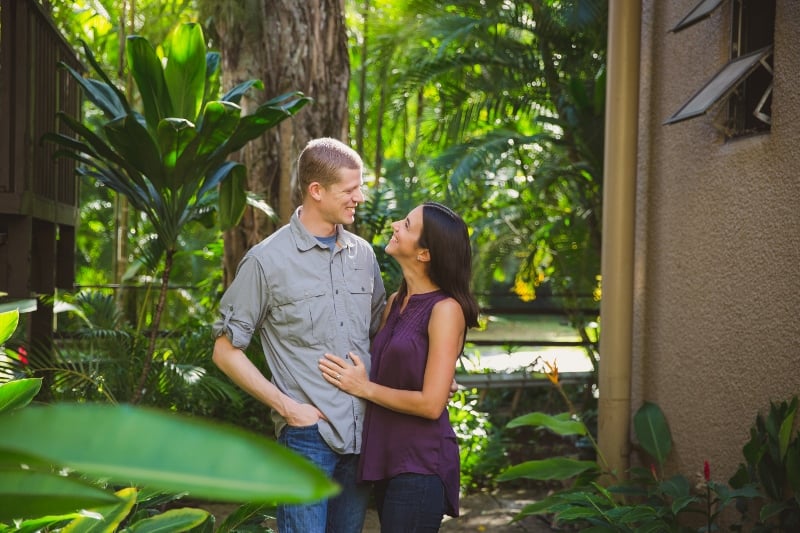 Mahalo nui loa to the Mast ohana for showing us what they enjoy about their Hawaii home. You make us proud to have been your choice for a VA loan lender in Hawaii!
Photos by Keao Sunaoka | All Rights Reserved