Did you find out that you're being assigned to Marine Corps Base Hawaii? Be stoked! MCBH is located on the Windward side of Oahu where you'll find some of the best beaches and activities on the island. Your time here will likely be the kind you tell your grandchildren about – the blue ocean, the warm waves, the shave ice – Hawaii will leave a lasting impression.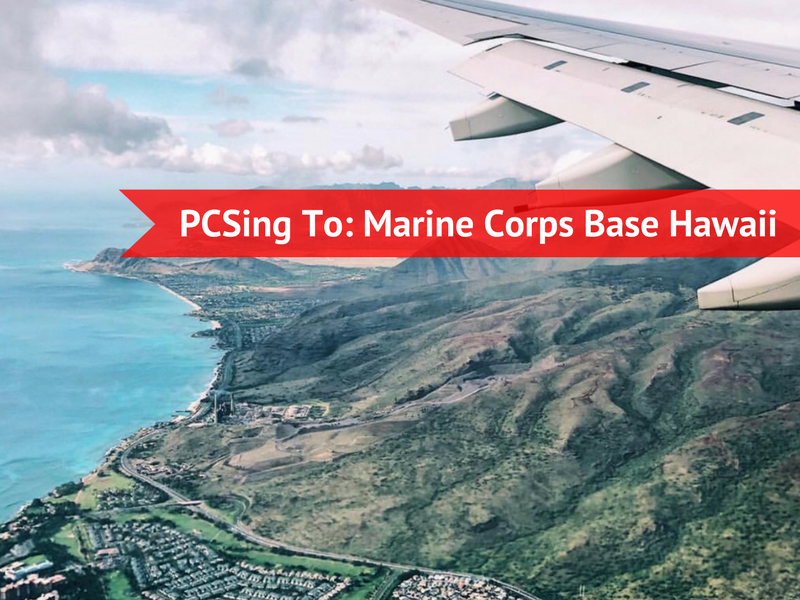 Yet, Hawaii doesn't need to become only a distant memory. In fact, many military families assigned to MCBH (and other Oahu bases) decide to put down some roots, so-to-speak, in terms of homeownership. They may choose to retire in Hawaii at the end of their careers or keep their property as an investment and long-term rental.
Since 2007, we've helped hundreds of Hawaii veterans and servicemembers become homeowners. How could you go about becoming one, too? By utilizing your hard-earned VA home loan benefits!
Here are some numbers to consider when getting started:
We have many additional Buyer Resources for your use as well:
● VA Homebuyer's Guide
● Condo Check Tool
● VA Loan Seminars
To learn more about Marine Corps Base Hawaii and Windward Oahu, download our free 2018 MCBH PCS Guide. Now, continue reading below about Kaneohe and Kailua – two towns just outside the gates of MCBH.
Kaneohe
Located southwest of Marine Corps Base Hawaii, the community of Kaneohe with its 35,000 (approximate) residents has one of the best geographical situations in all of Oahu with its beautiful views of the Ko'olau Mountains and the stunning scenery of Kaneohe Bay. Lush and green due to its abundant rainfall, waterfalls can be seen flowing from the mountains on rainy days.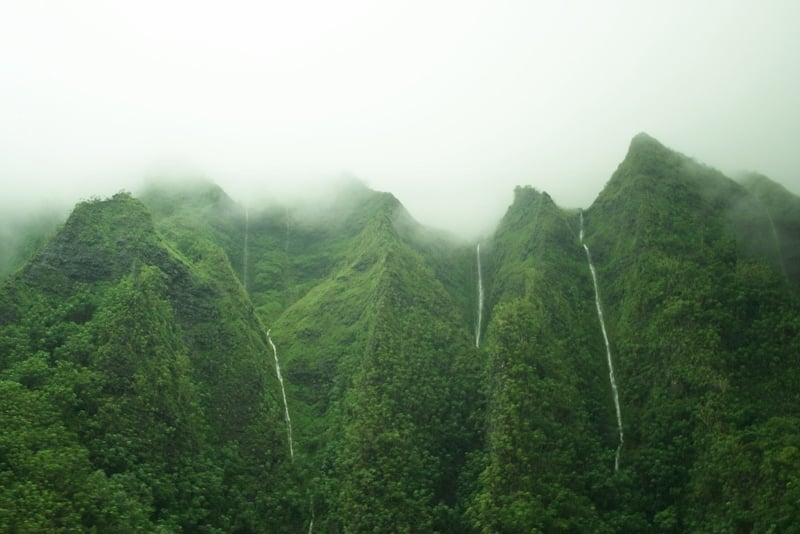 Kaneohe real estate, specifically, is also considered to be more affordable in comparison to Kailua real estate, resulting in great opportunities for single family home and condo buying.
The majority of Kaneohe's shopping district and retail stores can be found easily on Kamehameha Highway. Kaneohe's location is ideal for travel to Honolulu (approximately 30 minutes). There are three major highways (Pali/Likelike/H3) that are accessible for commuting to town and to military bases around the island. Even more, route 83 from Kaneohe will take you up the Windward coastline to the North Shore.
Kailua
Located southeast of Marine Corps Base Hawaii, the town of Kailua with a population of 40,000 (approximate) offers nothing short of the complete package for island living. Driving through the Pali tunnels on your way to Kailua with its stunning views of the Windward coast immediately tells you why so many people are drawn to its shores.
Kailua is a versatile town that offers plenty of activities for people who crave adventure and the outdoors. From Kailua Bay, you'll see people kite surfing, kayaking, paddling, swimming, and surfing. If ocean sports aren't your thing, there are equally enough options for walking, hiking, sightseeing or simply, relaxing.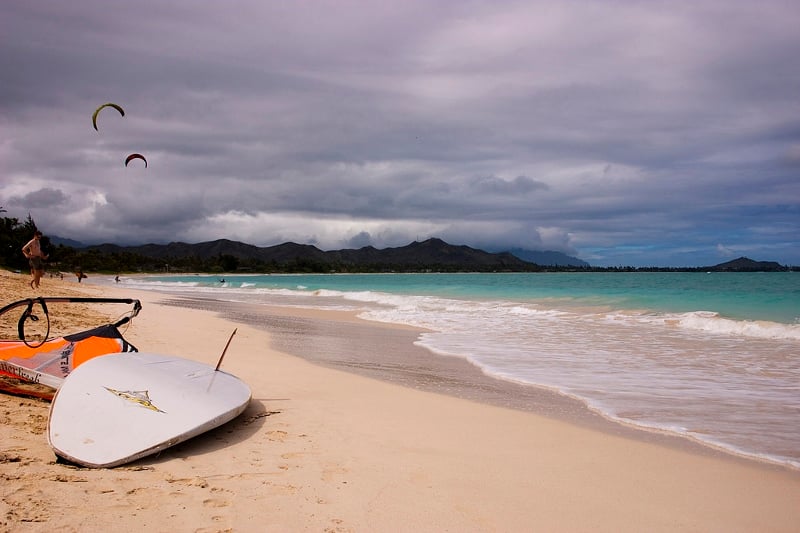 Due to its popularity, Kailua is known for its strong real estate market. In 2017, the median sales price for a single family home in Windward Oahu was $993,750; the median sales price for a Windward Oahu condo was $542,500. Newly constructed condos like those by D.R. Horton on Kailua Road add to Kailua's more affordable condo-living options.
Discover more about Kaneohe and Kailua in the 2018 Marine Corps Base Hawaii PCS Guide! Learn about schools, activities, restaurants, and how your VA home loan benefits can help you become a Hawaii homeowner.
If you're ready to get started, contact us at 808-792-4251 or fill out this easy online application.