Note: As of January 1, 2020 the VA Loan Limit in Hawaii is NO LIMIT for pre-approved VA buyers with full entitlement. The rules of the VA Jumbo Loan will apply to VA buyers with remaining entitlement seeking to use their VA home loan benefits for more than one VA purchase. Please see blog post on Remaining Entitlement for an example scenario of calculations. Below is a 2019 blog post on how to calculate the down payment on purchases above the county loan limit prior to the 2020 NO LIMIT announcement.
_ _ _
There's no question that property values in our beautiful state of Hawaii are high, so it make sense that VA home buyers want to know, "What opportunity do I have to purchase a property that's priced higher than the VA loan limit?" Can a veteran still use his or her VA home loan benefits to purchase a $900,000 home in Hawaii when the 2019 VA loan limit is $726,525?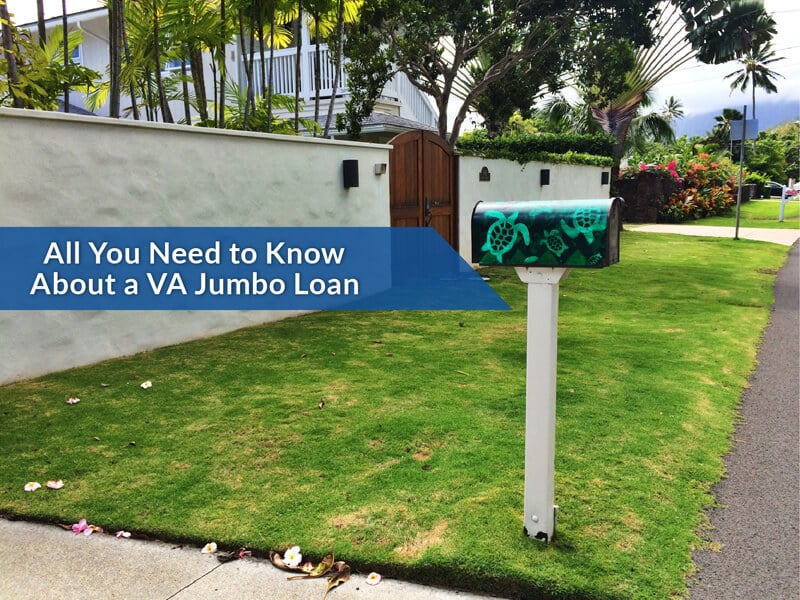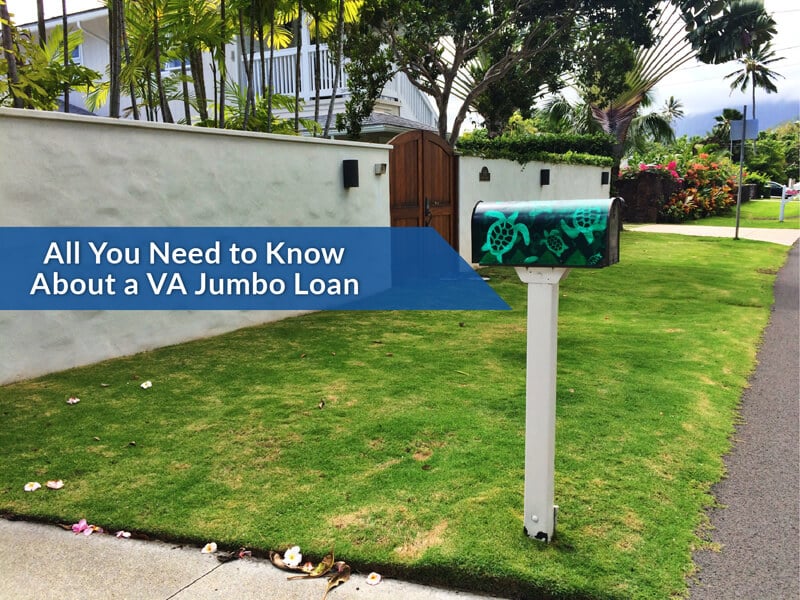 The answer is YES. It's called the VA Jumbo Loan, and there are some important calculations to consider when pursuing it as your financing route. Primarily, how to calculate the amount needed for a down payment. Keep reading and we'll make sure you have the Jumbo knowledge!
Let's say you are the veteran seeking to buy a $900,000 home in Honolulu County and you have full VA entitlement. First, you subtract the county loan limits from the purchase price (assuming the appraised value is equal to or higher than the purchase price).
Example Scenario:
Purchase Price = $900,000
2019 Honolulu County VA Loan Limit = $726,525
Difference = $173,475
Since the VA will guarantee 25% of the total loan amount, the veteran must cover 25% of the difference shown above:
Difference = $173,475 x 25% = $43,368.575
Down Payment = $43,368.75
Then, you subtract the down payment requirement from the purchase price and get your "Base Loan Amount":
Purchase Price ($900,000) – (Down Payment) $43,368.75 = Base Loan Amount of $856,631.25
Remember, if you are not exempt from paying the VA Funding Fee and you plan on financing this fee into your loan, you will need to tack this on to your Base Loan Amount.
Quick Tip:
To reduce the VA Funding fee down to 1.5% of Base Loan Amount (from either 2.15% – 3.3% depending on first-time or subsequent use), ensure you are putting at least a 5% down payment.
In the above scenario, by putting an additional $631.25 down, or $44,000 total, the VA Funding Fee would be reduced to 1.5% or $12,840.
Base Loan Amount ($856,000) + VA Funding Fee of 1.5% ($12,840) = Total Loan Amount of $868,840. 
All Islands

If you plan on doing a VA Jumbo on Kauai, Maui, Lanai, Molokai or Hawaii Island, the VA loan limit is also $726,525 for your calculations.
To get prequalified, contact us at 808-792-4251 or fill out our online application and we'll get in touch with you.