Believe it or not, there are some negative rumors out there about VA loans! As Hawaii's longest-running VA loan specialized lender, we know first-hand about the great benefits of the no down payment VA home loan program for veterans and servicemembers. We'd like to take this opportunity to shed some factual light on VA loans vs. conventional loans and how VA loans compare favorably to other loan programs based on the data in a recent nationwide insight report.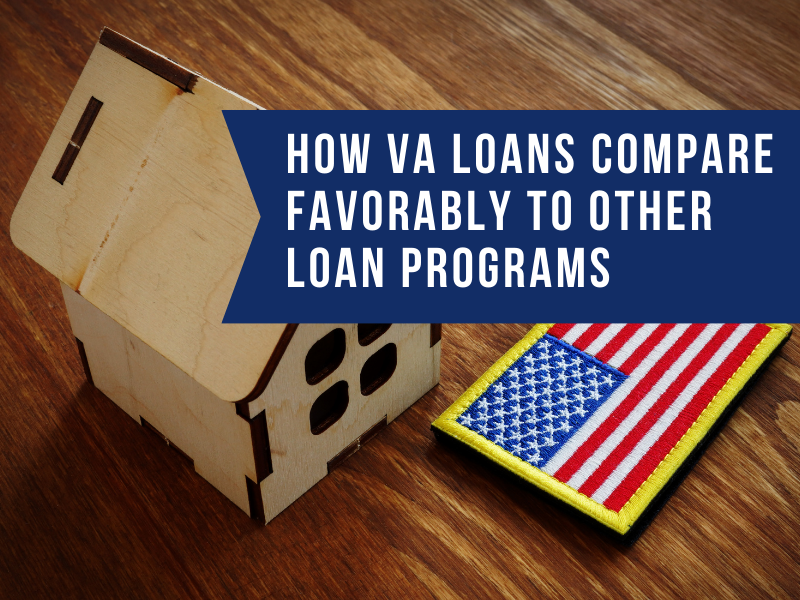 VA Loans vs. Conventional Loans & FHA
Interest Rates
Rumor: VA loan rates aren't that much better.
The 30-year fixed rates for each loan program in October 2020 according to the Ellie Mae Origination Insight Report were listed as follows:
VA  – 2.75%
FHA – 3.01%
Conventional – 3.01%
Yes, VA loan rates rock.
Closing Percentages of VA Loans vs. Conventional Loans
Rumor: VA loans constantly fall out!
The closing percentage for VA loan purchases in October 2020 was 75.1%.
That's BETTER than FHA loan purchases at 73.8% and competitive with Conventional loan purchases at 77.3%.
No, you won't see many VA loans free-falling into an abyss.
LTV & FICO Scores
Rumor: It's harder to obtain VA loan financing!
For VA loans, the average Loan-to-Value (LTV) in October 2020 was 98%. The average buyer FICO score (credit score) for closed VA loan purchases was 725.
For Conventional loans, the average LTV in October 2020 was 81% (19% down payment required). The average buyer FICO score (credit score) for closed Conventional loan purchases was 759.
Terms:
Loan -to-Value (LTV) is a lending risk-assessment ratio that financial institutions and other lenders examine before approving a mortgage. It is calculated by dividing the mortgage amount by the appraised value of the property.
FICO score is a type of credit score that makes up a substantial portion of the credit report that lenders use to assess an applicant's credit risk and determine whether to extend a loan. FICO is an acronym for the Fair Isaac Corporation, the creators of the FICO score.
These numbers just don't lie. It's much easier for buyers with a lower credit scores to obtain VA loans vs. conventional loans.
The VA loan program is a great loan program that many of our nation's veterans and service members are taking advantage of in today's market. Feel free to give us a call to obtain financing or for any VA loan program information you need at 808-792-4251.