Rumors about the VA loan program are similar to those of a class you have to take in school where you hear that the teacher is really hard, disagreeable, and assigns too much work, but then you end up taking the class and your assumptions are completely debunked.
You love the class. You learn so much, and that "disagreeable" teacher has been there for you as a mentor and a guide.
Then, on graduation day (while you're giving your valedictorian speech), you point out into the audience and say, "There's one person I'd like to thank who has made it all worth it…" and you say the name of that teacher from the misunderstood class you initially didn't want to take.
Success has been yours! The auditorium erupts with applause and shouts of accomplishment as you toss your cap into the air.
VA loans are a lot like that class.
As your VA loan lender in Hawaii, we know the negative rumors are out there, so we'd like to take this opportunity to shed some factual light on the favorability of VA loans compared to other loan programs based on a recent nationwide insight report.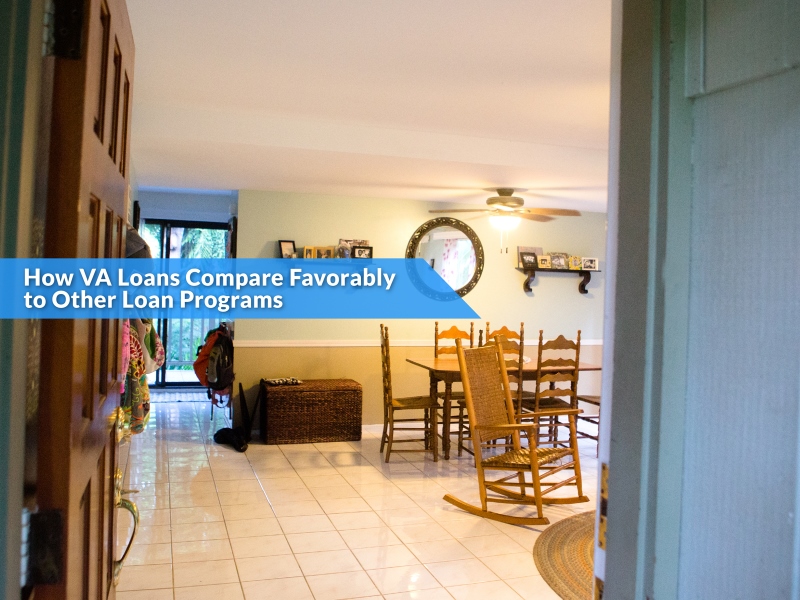 Rates
Rumor: VA loan rates aren't that much better.
The 30-year fixed rates for each loan program in December 2019 according to the Ellie Mae Origination Insight Report were listed as follows:
VA  – 3.66%
FHA – 3.93%
Conventional – 4.07%
Yes, VA loan rates rock.
Closing Percentages
Rumor: VA loans constantly fall out!
The closing percentage for VA loan purchases in December 2019 was 79.1%.
That's BETTER than FHA loan purchases at 78.8% and competitive with Conventional loan purchases at 79.9%.
No, you won't see many VA loans free-falling into an abyss.
LTV & FICO Score
Rumor: It's harder to obtain VA loan financing!
For VA loans, the average Loan-to-Value (LTV) in December 2019 was 98%. The average buyer FICO score for closed VA loan purchases was 713.
For Conventional loans, the average LTV in December 2019 was 80% (20% down payment required). The average buyer FICO score for closed Conventional loan purchases was 755.
Terms:
Loan -to-Value (LTV) is a lending risk-assessment ratio that financial institutions and other lenders examine before approving a mortgage. It is calculated by dividing the mortgage amount by the appraised value of the property.
FICO score is a type of credit score that makes up a substantial portion of the credit report that lenders use to assess an applicant's credit risk and determine whether to extend a loan. FICO is an acronym for the Fair Isaac Corporation, the creators of the FICO score.
These numbers just don't lie. It's much easier for a buyer to obtain VA financing.
The VA Loan program is a great loan product that many of our nation's veterans and service members are taking advantage of in today's market. Feel free to give us a call to obtain financing or for any VA loan program information you need at 808-792-4251.
Source: Ellie Mae Origination Insight Report | December 2019