Are you being assigned to the U.S. Army base at Schofield Barracks, Hawaii? Congratulations! Schofield Barracks is located in the Central Region of Oahu where you'll find yourself in a prime location for enjoying adventures all around the island.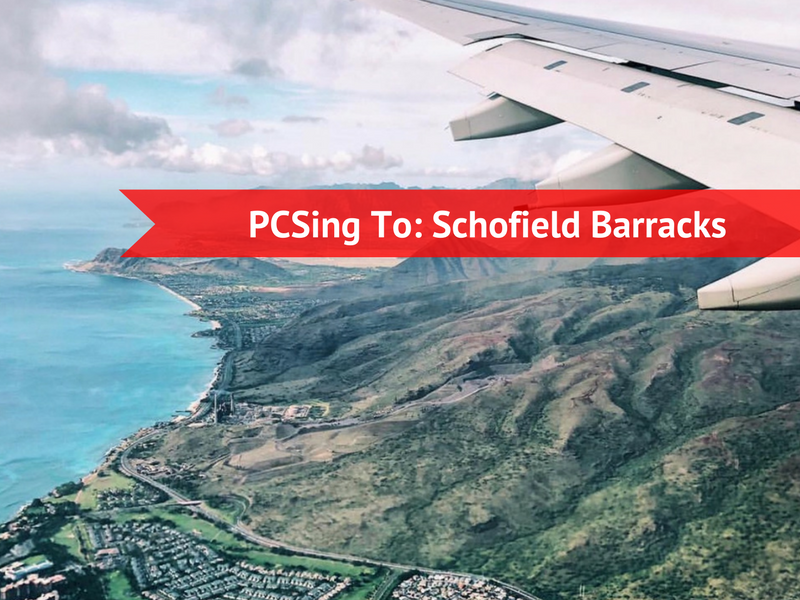 From the waves of the North Shore to the lagoons southwest at Ko'Olina to downtown Honolulu, and all points in between, your time in Hawaii will create memories that will stay with you for a lifetime. You may even decide to come back one day! In fact, many military families who get assigned to Schofield Barracks or other Oahu bases decide to put down some roots, so-to-speak, in terms of homeownership. They may choose to retire in Hawaii or keep their property as in investment and long-term rental.
Since 2007, we've helped hundreds of veterans and servicemembers become Hawaii homeowners. How could you go about becoming one, too? By using your VA home loan benefits!
Here are some numbers to consider when getting started:
We have many additional Buyer Resources for your use as well:
● VA Homebuyer's Guide
● Condo Check Tool
● VA Loan Seminars
To learn more about Schofield Barracks and the Central Oahu region, download our free 2018 MCBH PCS Guide. Now, continue reading to find out more about Mililani & the North Shore – two locations just outside the gates of Schofield Barracks.
Mililani
In  the central  valley between  the island's two  volcanic mountain ranges  lies the  town of Mililani. Approximately  seven miles southeast of  Schofield Barracks, the community  of Mililani has two distinct census  areas:
Mililani Town, located to the west of interstate H-2, is the older section of Mililani with approximately 28,000 residents.
More newly developed, Mililani Mauka, is located to the east of H-2, and has approximately 21,000 residents according to the 2010 census.
Centrally  situated with  every day conveniences at your fingertips, Mililani's  ideal geographical situation offers  its residents easy access to the "city life" of  Honolulu to the south (16 miles via H-1) or the  "country life" of Oahu's fabled North Shore (13 miles  via HI-803), where some of the world's best surfers reside  and compete each winter.
If  Mililani  becomes the  town you call  home while assigned  to Schofield Barracks,  then a quiet suburban Hawaii  life will be all yours. Mililani  is, without a doubt, a great community  for families with its libraries, parks, schools, and  public golf course. The Town Center of Mililani includes plenty  of restaurants, a movie theater, entertainment and events, as well  as a variety of shopping options.
Buying
In 2017, the median sales price for a single family home in Mililani was $777,000. The 2017 median sales price for a condominium in Mililani was $375,000.
The North Shore – Waialua & Haleiwa
Waialua  and Haleiwa  are two North  Shore communities  that, although close  in proximity, offer two  separate and distinct environments when it comes to daily life.
Both former plantation towns, Waialua and Haleiwa's populations  were under
4,000  at the  time of the  2010 census. However,  Waialua has a much quieter characteristic  than Haleiwa, which has a tourist activity year round, and for good reason; it has preserved  many of its old plantation era buildings and is one  of the most picturesque areas on all of the island.
During  the winter  months from November  to December, the North  Shore's famous beaches are  home to the Triple Crown of  Surfing where you can watch the  world's top names in surfing compete  for the Championship title.
To put it  simply, the vibe of the North Shore is second to none. From driving up Rte. 803 to  Waialua with the Pacific Ocean  painted on your windshield or crossing Rainbow Bridge into Haleiwa town with its many boutiques, galleries, shopping, and eateries, you'll see why life on the North Shore is coveted.
The  distance  from the North  Shore to Schofield Barracks is approximately  10 miles. Places of interest  for visitors and residents include Waimea Bay, Pipeline Beach, Sunset Beach, and Haleiwa Beach Park.
Buying
In 2017, the median sales price for a single family home on the North Shore was $890,000. The 2017 median sales price for a condo on the North Shore was $421,250.
*Remember to check out the 2018 BAH Charts to see an estimated purchase price of what your BAH rate alone could afford to buy.
Discover more about the housing market surrounding Schofield Barracks in our 2018 PCS Guide! There's also more to learn about schools, great restaurants, and how you can utilize your VA home loan benefits to become a Hawaii homeowner.
If you're ready to get in touch with a VA Loan Specialist, contact us at 808-792-4251 or fill out this short online application.