Are you being assigned to Joint Base Pearl Harbor-Hickam? That's great news! JBPHH is located on Oahu's south shore/Honolulu region where you'll find yourself in an amazing location for enjoying a plethora of daily activities. From taking in the rich Hawaiian history at the Bishop Museum or Iolani Palace to sunset sailing from Waikiki or catching the sunrise at Hickam Beach, your time in Hawaii will create memories that will stay with you for a lifetime.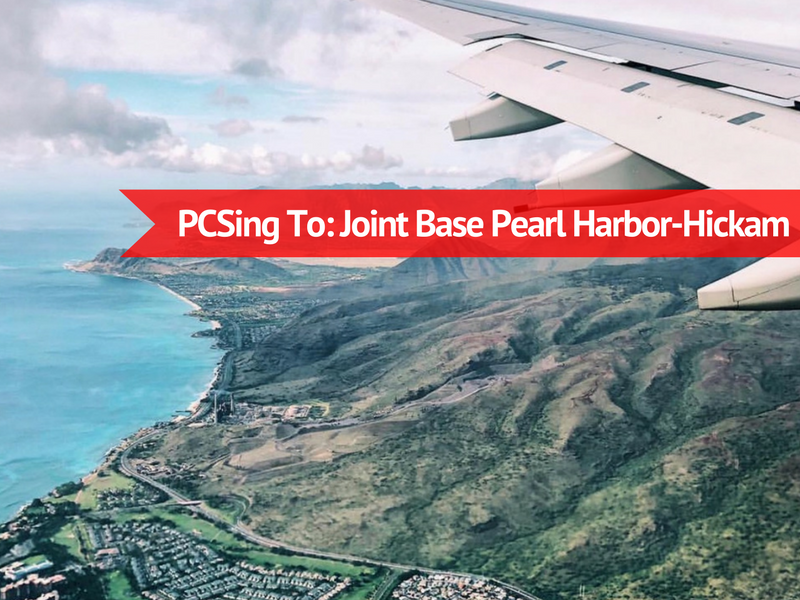 You may even decide to come back one day. In fact, many military families who get assigned to Schofield Barracks or other Oahu bases decide to put down some roots, so-to-speak, in terms of homeownership. They may choose to retire in Hawaii or keep their property as in investment and long-term rental.
Since 2007, we've helped hundreds of veterans and servicemembers become Hawaii homeowners. How could you go about becoming one, too? By using your VA home loan benefits!
Here are some numbers to consider when getting started:
We have many additional Buyer Resources for your use as well:
To learn more about Joint Base Pearl Harbor-Hickam and the Honolulu region, download our free 2018 JBPHH PCS Guide. Now, continue reading to find out more about the areas just outside the gates of Pearl Harbor.
Ewa Beach
Ewa is located 3 miles (10 minute commute) from Joint Base Pearl Harbor-Hickam. The main thoroughfare is Fort Weaver Road (State Rte. 76) which runs north (away from the coast) past ʻEwa to Waipahu, connecting there to Farrington Highway (State Rte. 90) and the H-1 freeway.
Approximately 16 miles (25 minute drive) from Honolulu International Airport, the postal code for Ewa Beach extends inland to the developments of Ocean Pointe, ʻEwa Gentry, Iroquois Point, and ʻEwa Villages.
In the late 19th century to early 20th century, ʻEwa was one of the large population centers on the Island of Oʻahu, with industry focused around sugar cane production. The ʻEwa Mill, in ʻEwa was a major employer that set up residential villages. Sugar cane is no longer grown on the ʻEwa Plain and Ocean Pointe, Ewa Gentry, and Ewa Villages are now part of Oʻahu's new suburban growth center—an area of substantial sprawl spreading unbroken to the south to ʻEwa Beach, north to Honouliuli, and west to Kalaeloa and Kapolei. This area is now referred to as Oʻahu's Second City, with a city center (downtown) located in Kapolei.
"Iroquois Point" refers to the geographic land area that is occupied by the Waterfront at Pu'uloa (known as "Iroquois Point Island Club" prior to 2008), a firing range, a Navy Exchange shoppette and gas station, and Iroquois Point Elementary School. Once primarily used as a military housing community, it is now privately operated.
Ewa's climate averages a yearly high of 84.4 degrees Fahrenheit, a low of 67.4 degrees Fahrenheit, and annual precipitation of 19.8 inches. As of the 2010 Census, Ewa had a total population of 14,955.
Kapolei
Located west of Ewa Beach, the city of Kapolei is known as the "second city" of Oahu in relation to Honolulu. Planned as the second "urban center" on the island of Oahu, initial residential construction in the Kapolei area began in the late 1980s, with commercial developments springing up shortly thereafter. Two decades later, the Kapolei area has seen massive growth, and has become the center of business in the West Oahu region of the island. In fact, our first of two Hawaii VA Loans offices is located in the business district of Kapolei (the other is located in Kailua).
Kapolei is approximately 17 miles from JBPHH and is a 25 minute commute. Other communities in the Kapolei area are Makakilo and Naval Air Station Barbers Point (now known as Kalaeloa), the industrial area known as Campbell Industrial Park with its deepwater port, Barbers Point Harbor, and the resort and marina community of Ko Olina, which includes the Disney Aulani Resort and Ko Olina Golf Club.
As of the 2010 census, Kapolei had a population of 15,186 people.
Honolulu
Honolulu is the state capital and the most populated city in Hawaii. The city is a major hub for international business, military defense, as well as hosting a diverse variety of east-west and Pacific culture, cuisine, and traditions. It is the major financial center of the islands. Living in the center of Honolulu would give you about a 45 minute commute to JBPHH and a short 13 minutes to Honolulu International Airport.
Here are just a few of Honolulu's neighborhoods….
>  Downtown Honolulu is the financial, commercial, and governmental center of Hawaii. On the waterfront is Aloha Tower, which for many years was the tallest building in Hawaii. Currently the tallest building is the 438-foot (134 m) tall First Hawaiian Center, located on King and Bishop Streets. The downtown campus of Hawaii Pacific University is also located there.
>  The Arts District Honolulu in downtown/ Chinatown is on the eastern edge of Chinatown. It is a 12-block area bounded by Bethel & Smith Streets and Nimitz Highway and Beretania Street – home to numerous arts and cultural institutions.
>  The Capitol District is the eastern part of Downtown Honolulu. It is the current and historic center of Hawaii's state government, incorporating the Hawaii State Capitol, ʻIolani Palace, Honolulu Hale (City Hall), State Library, and the statue of King Kamehameha I, along with numerous government buildings.
Buying – Ewa Plain (Ewa Beach, Kapolei)
In 2017, the median sales price for a single family home in Ewa Plain was $654,000. The median sales price for a condo in Ewa Plain was $480,000.
Buying – Honolulu
In 2017, the median sales price for a single family home in the Kalihi neighborhood was $770,000. The 2017 median sales price for a condo in the Ala Moana neighborhood was $551,000. The median sales price for a condo in the Salt Lake neighborhood was $369,000. Finally, the median sales price for a condo in Waikiki was $390,000.
Discover more about the housing market surrounding Joint Base Pearl Harbor-Hickam in our 2018 PCS Guide! There's also more to learn about schools, more neighborhoods, great restaurants, and how you can utilize your VA home loan benefits to become a Hawaii homeowner.
If you're ready to get in touch with a VA Loan Specialist, contact us at 808-792-4251 or fill out this short online application.