Right before the rush of the holidays began, we had the pleasure of visiting with Hawaii VA home buyers, Army Captain Donnell Smith, his wife, Cassia, and their two children (ages six and seven).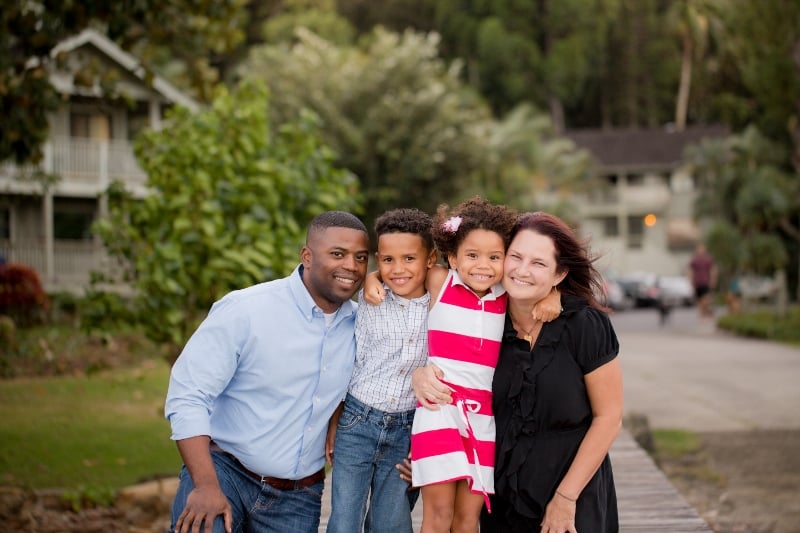 It was beautifully overcast early evening when we arrived at the Kaneohe townhome they bought using their VA loan benefits. It is Donnell and Cassia's second home purchase (they own and rent out a home on the mainland), and we soon found out why buying this particular property on Oahu was a "no brainer" for them.
Donnell explained that they chose the home for one standout reason: its tucked away location, directly on Kaneohe Bay with access to the Pacific Ocean. Their other property loves include the neighborhood's Hawaiian flora and pool for swimming.
Before we explore the outside, let's see what the Smith ohana enjoys most about the inside of their home.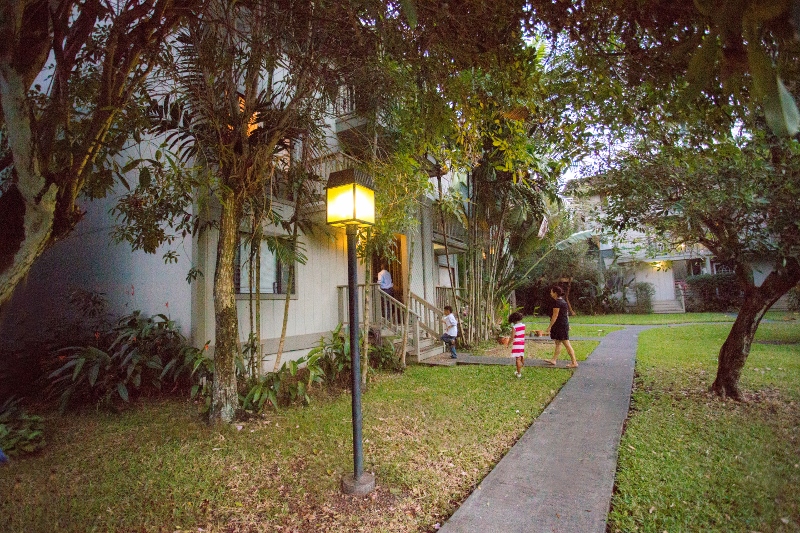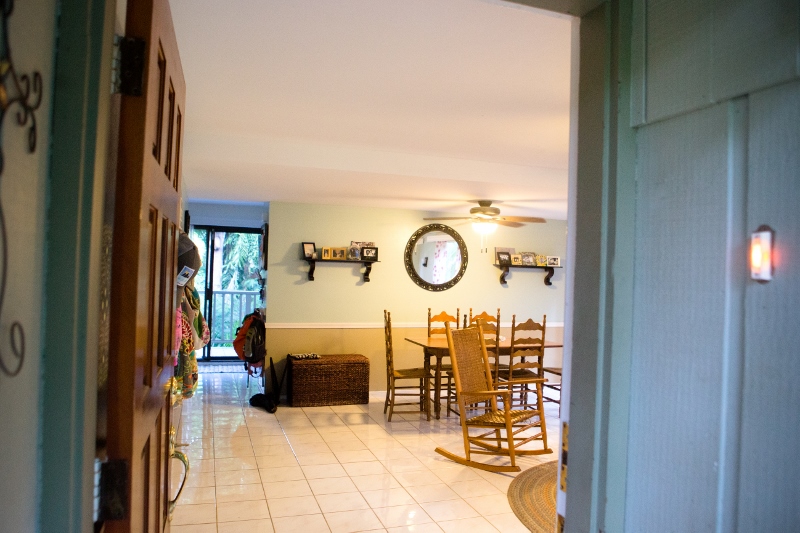 As we exchanged greetings in the living room, our eyes kept sneaking back to the extraordinarily lush back lanai – a green wonderland fit for the magical thoughts of the Smith keiki.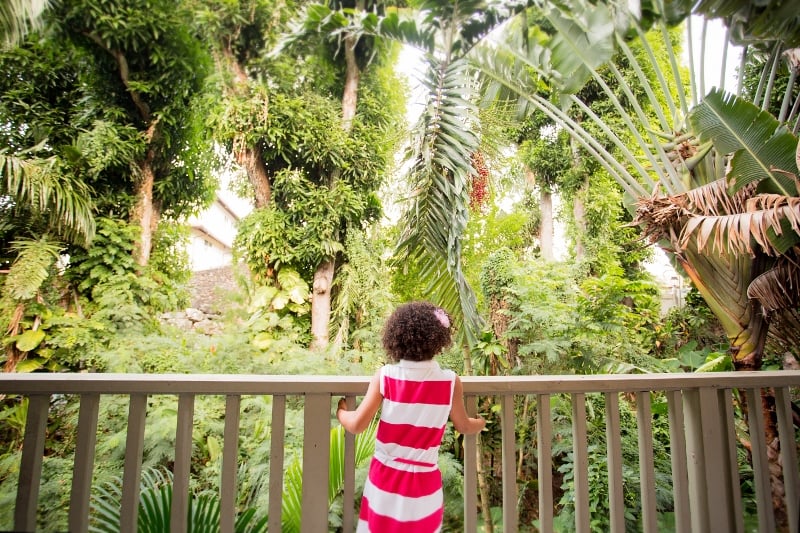 We would soon discover that the fishing poles on the deck play a big role in their time spent outdoors!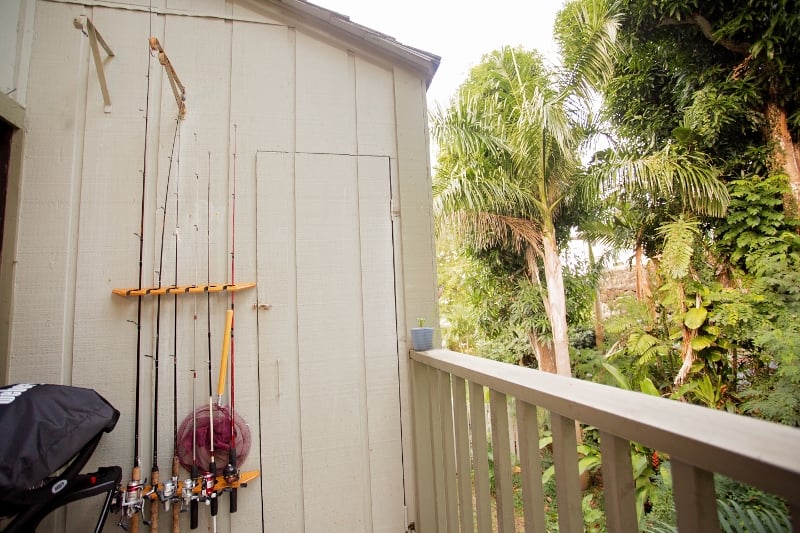 At the dining room table, a lighthearted game of UNO began.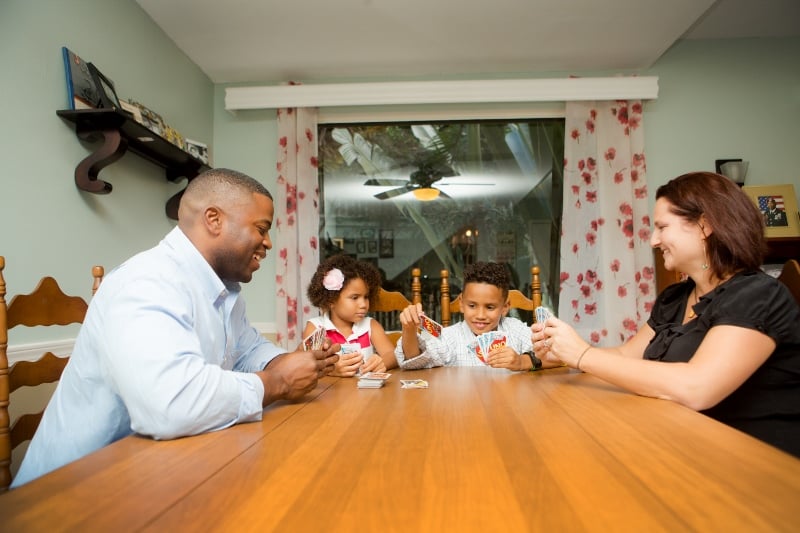 Let's be truthful, it became a competitive game of UNO!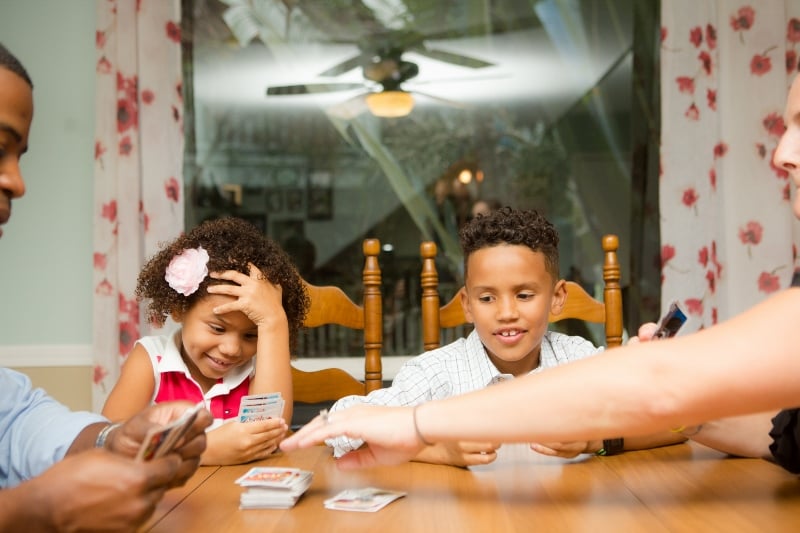 As a Childcare Director on the island, Cassia works full-time in addition to her role as an Army spouse and mother. Their smiles show just how much they enjoy the little moments spent together.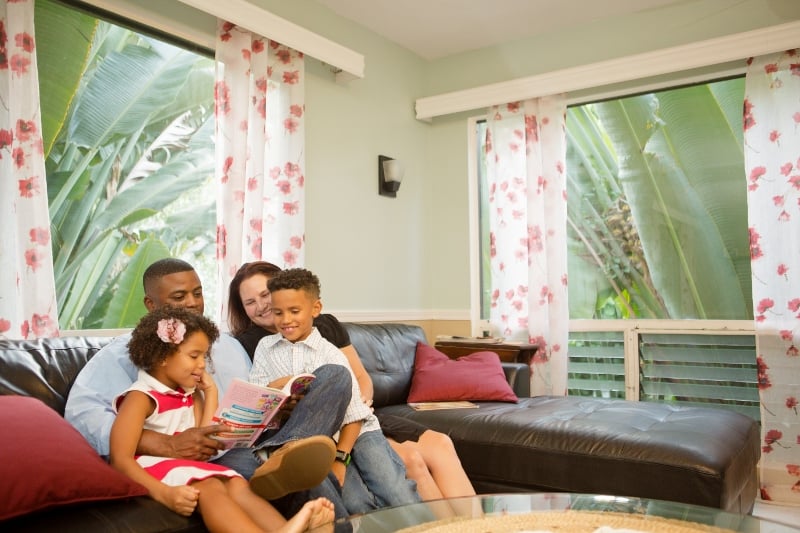 (Yes, those are real plants outside of the windows!)
It's hard to think of a better scene than watching Captain Smith, a man who has devoted a large part of his life to the service of his country, enjoy his family in a space that he owns.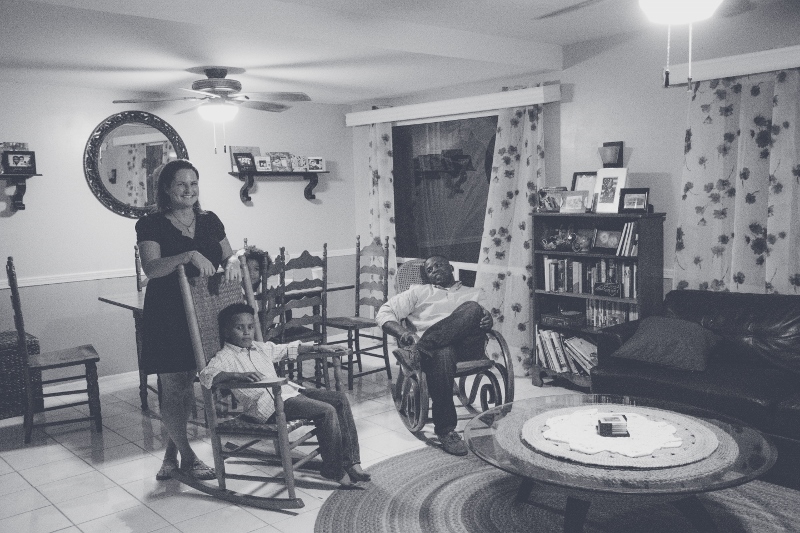 The sun was beginning to set, so we grabbed a football and those fishing poles and headed outside. Their son has quite the arm and plenty of space to practice a Hail Mary pass.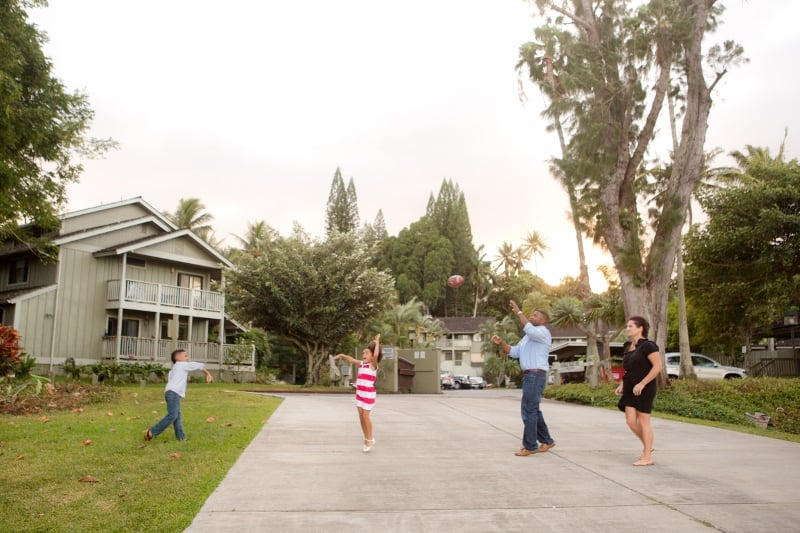 Donnell and Cassia walked out onto the dock of the bay (cue Otis Redding's soulful song) for some photos. Their daughter excitedly whispered, "It looks like they're getting married!"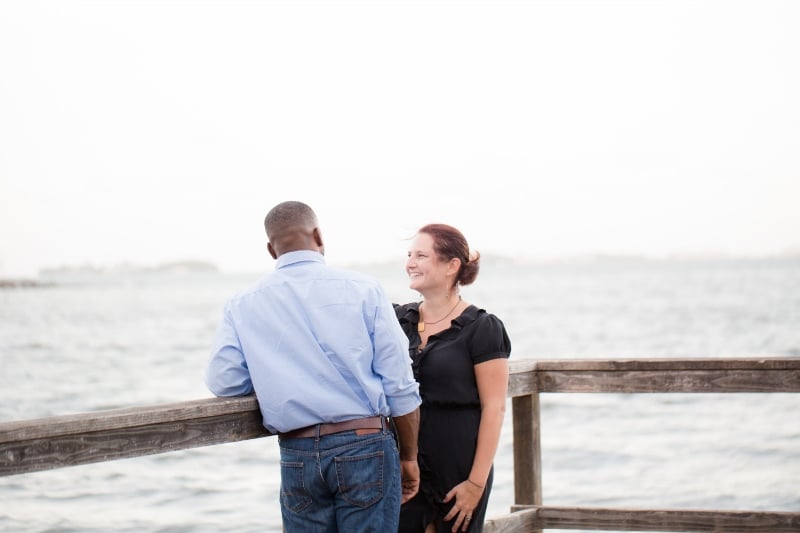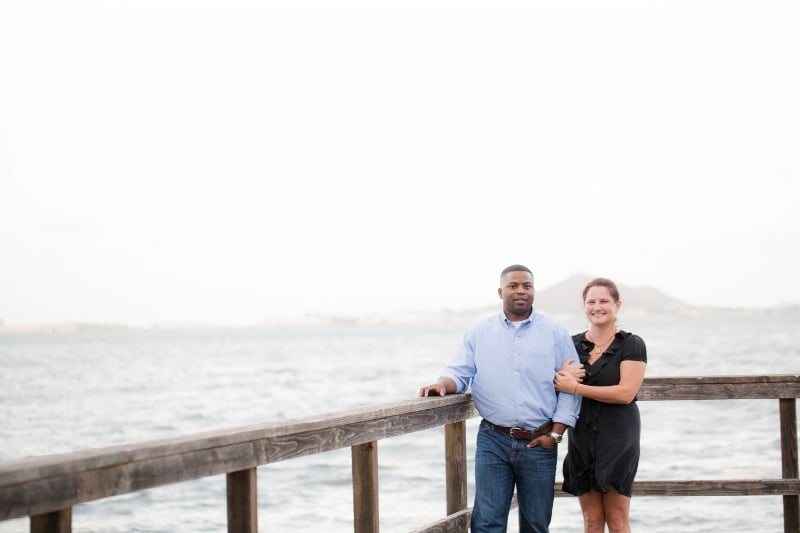 Before the sun went down, some jumping…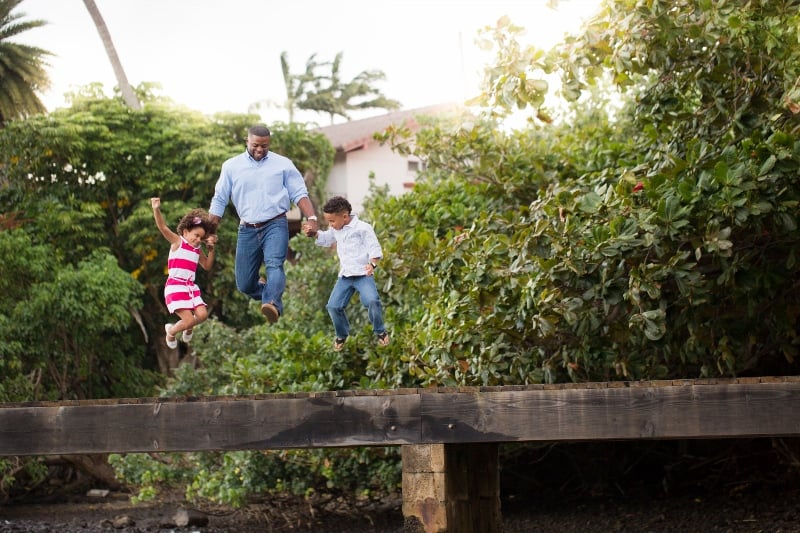 silliness…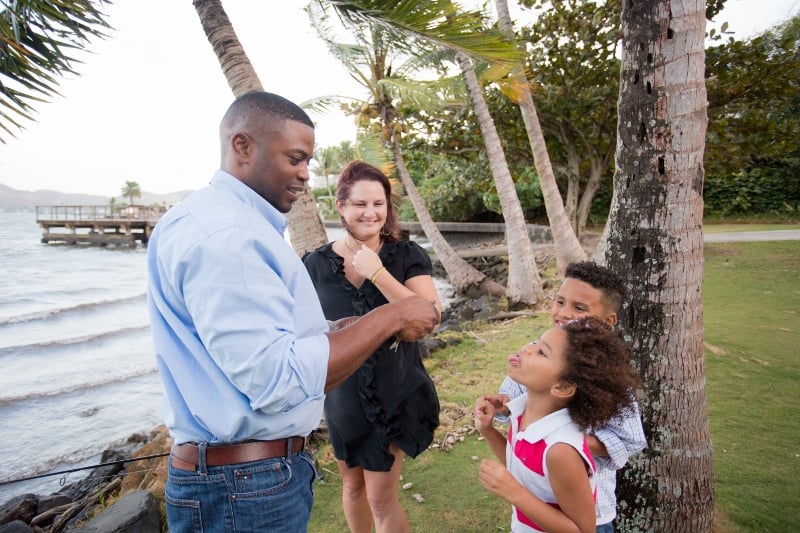 and fishing practice were in order.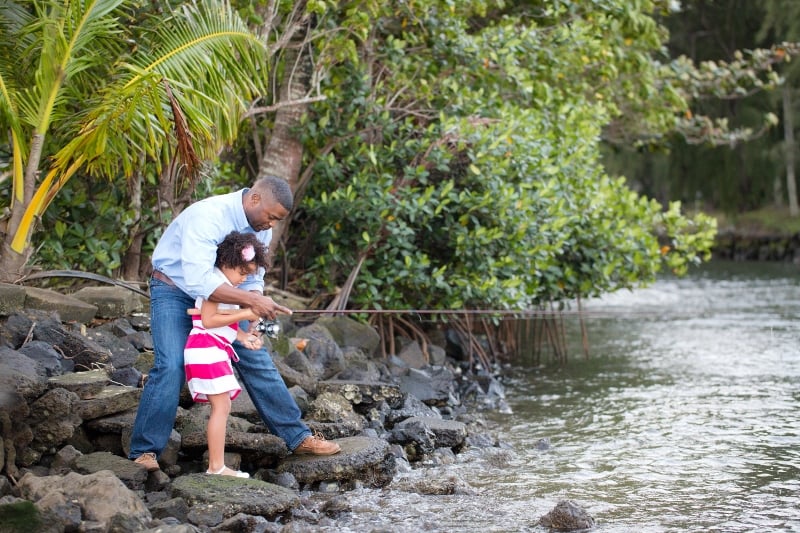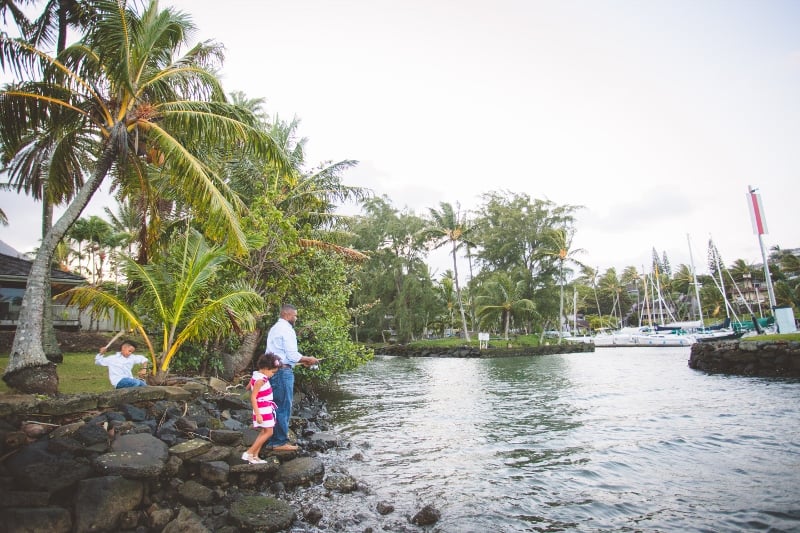 As we said goodbye to this superb military family, the Hawaii sunset insisted it have the final word. Of course, there's no other choice but to let it.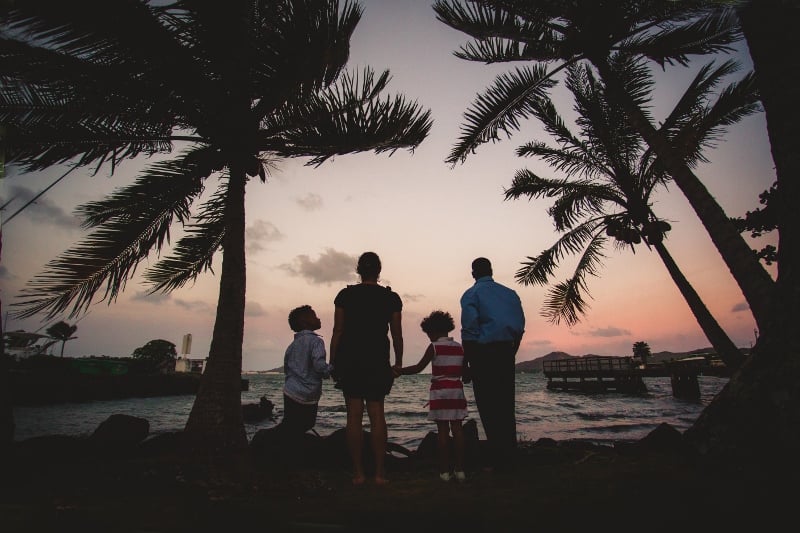 Mahalo nui loa to Captain and Mrs. Smith and their family for welcoming us into their slice of paradise! You make us proud to have been your choice for a VA loan lender in Hawaii!
Photos by Keao Sunaoka | All Rights Reserved
Buyer's VA Loan Specialist: Jo Akeo