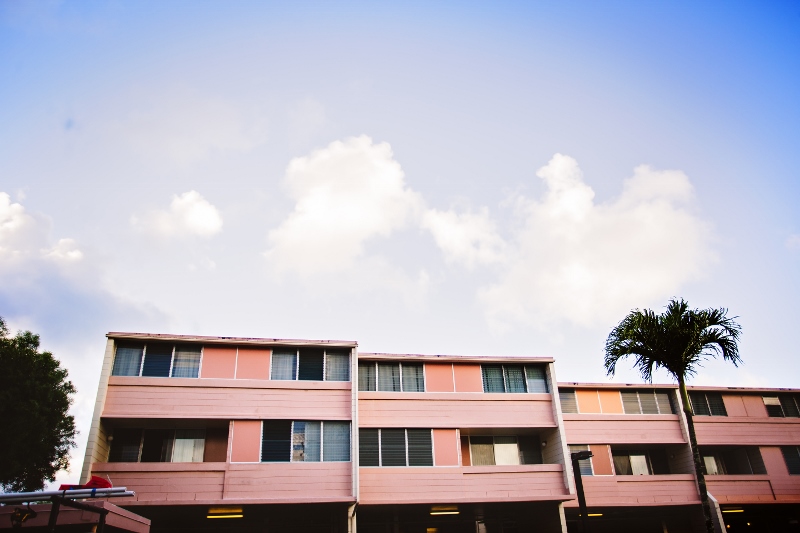 Josh is a Marine, and a father of two, who recently bought a condo in Kaneohe, Hawaii using his VA home loan benefits.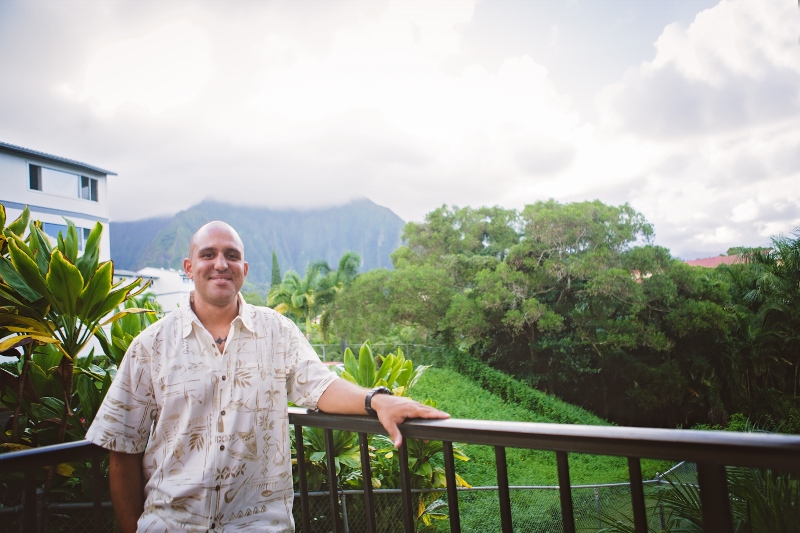 He decided to buy the corner unit condo because of its location, layout, and the downstairs sublevel that has two extra bedrooms, a bathroom, and space for his surfboards and fishing gear.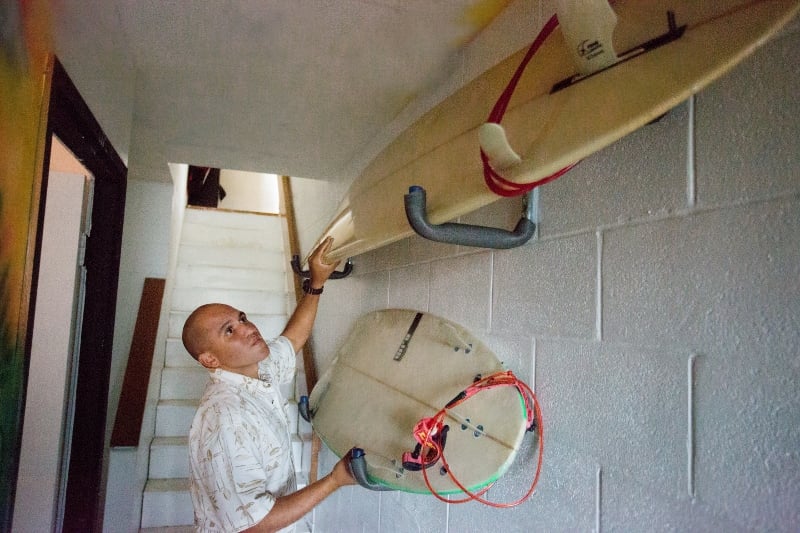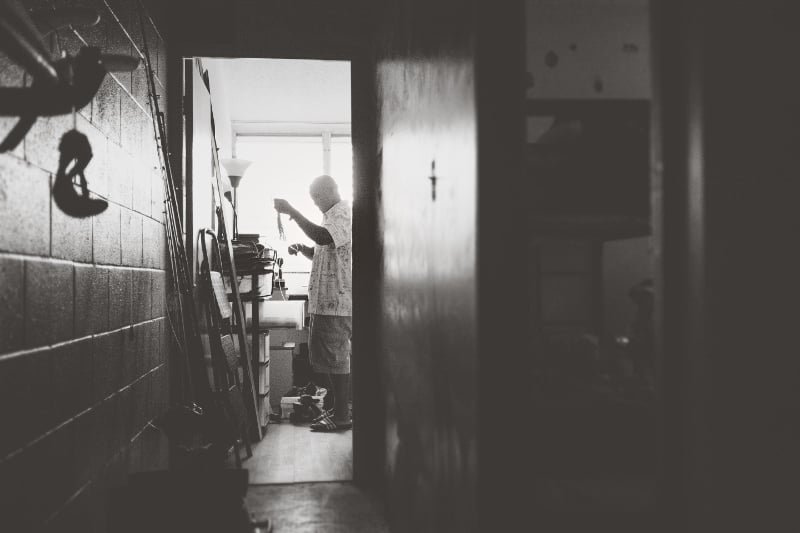 Soon after moving in, Josh decided that his long-term investment needed updating! He knocked out the wall separating the kitchen from the living room. It opened up the floor plan and allowed the light from the living room window to shine through.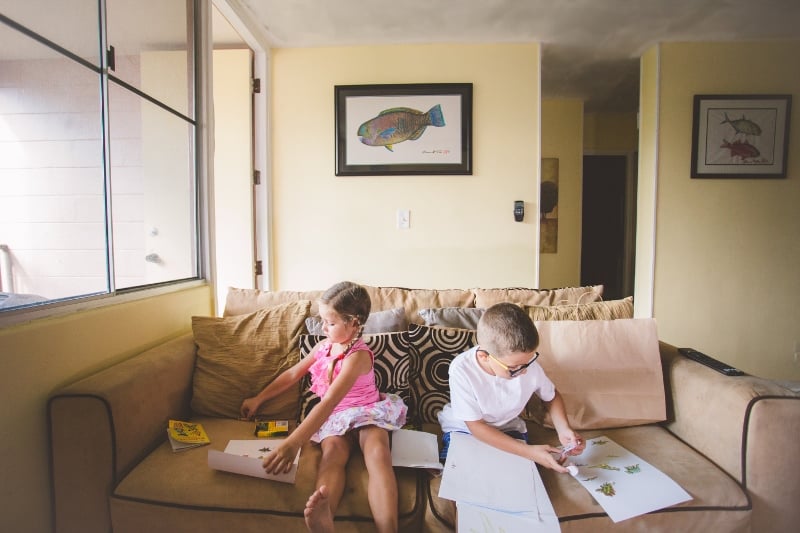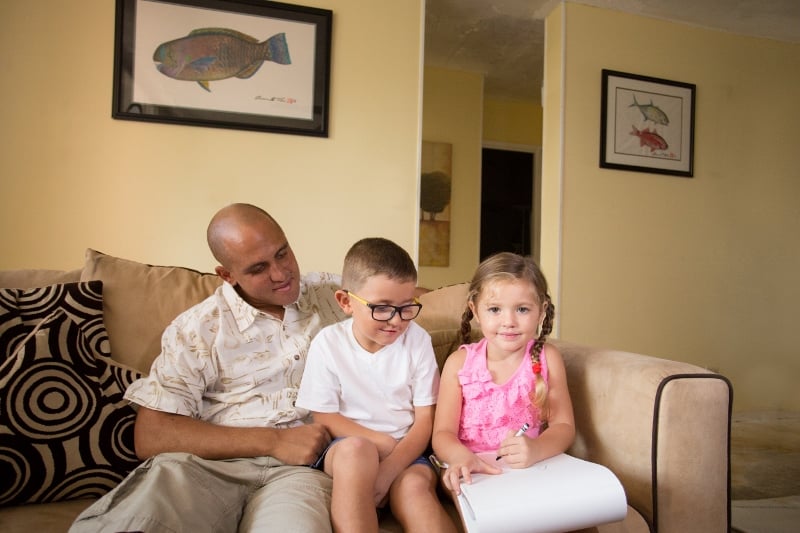 He chose to renovate the kitchen as well – installing new cabinets, countertops, and there's still more to go, including all new flooring. A true highlight of Josh's work is the monkeypod wood breakfast bar he purchased in nearby Waimanalo. His two children agree that being served snacks by their dad is the most fun!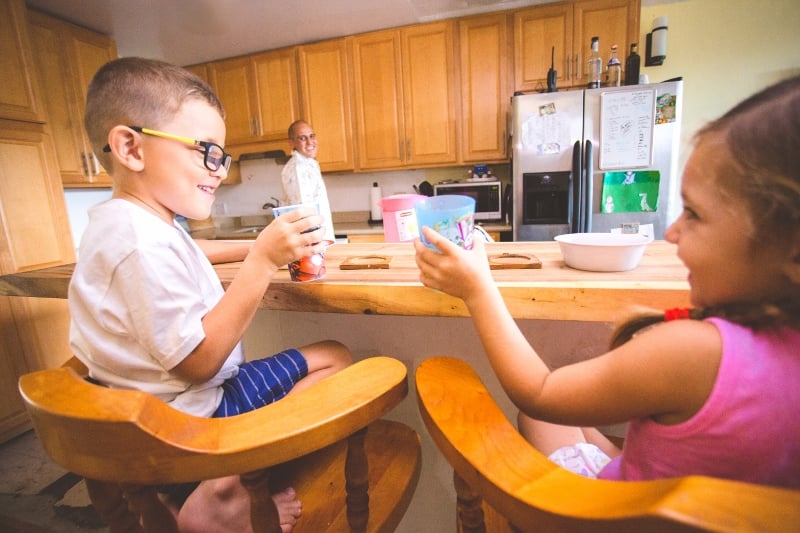 In the early evening, Josh opens the door to a refreshing tradewind that calls for some outside play.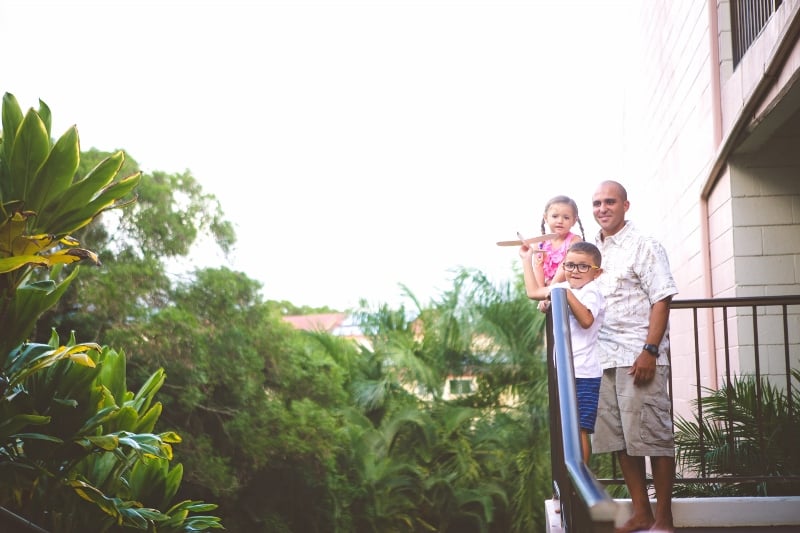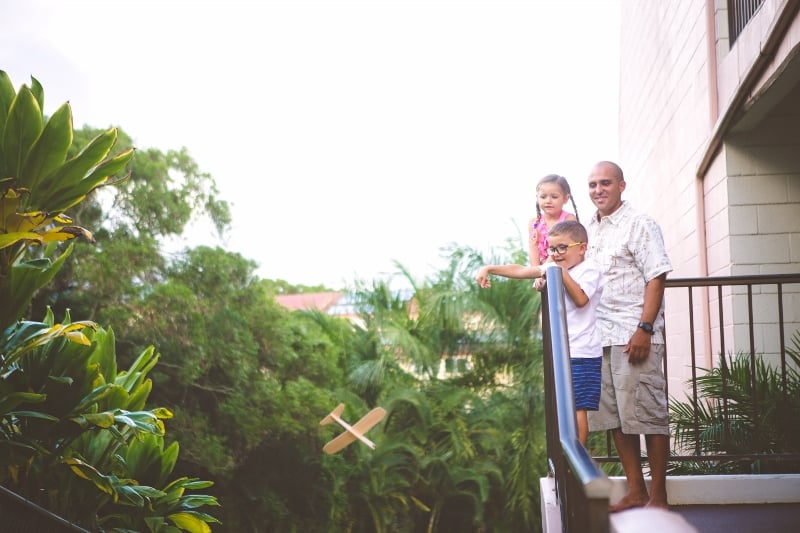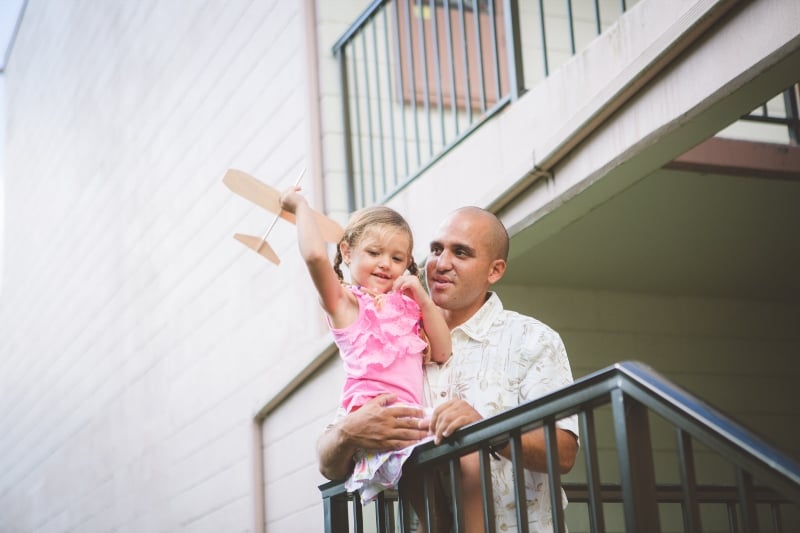 Josh's designation in the U.S. Marine Corps is aviation maintenance, so the keiki decide to let him have one chance to fly their balsa wood airplane.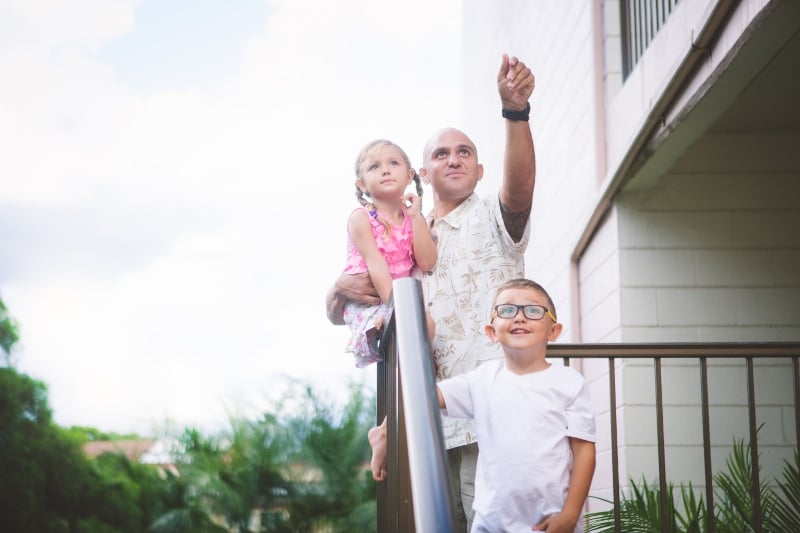 Perhaps it's the little playground within walking distance that they enjoy best.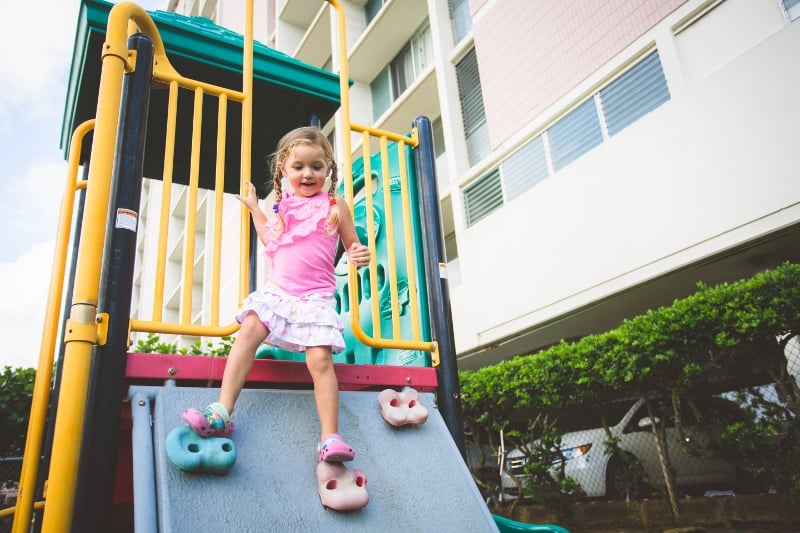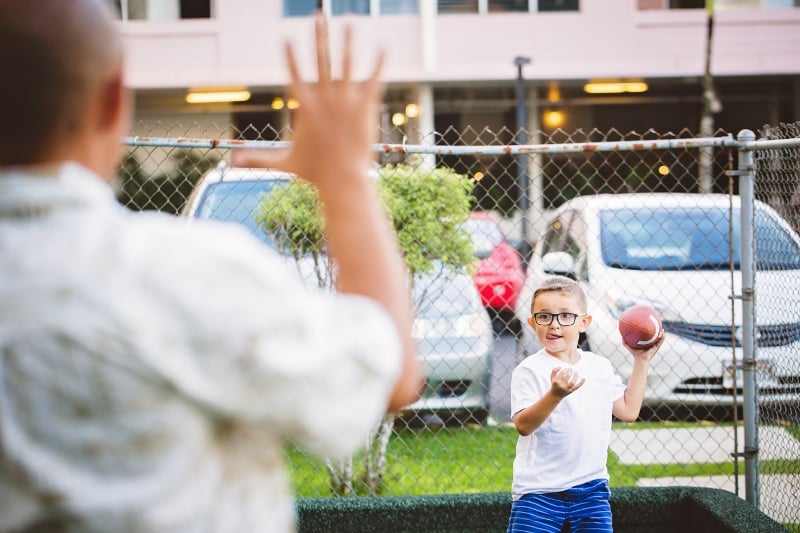 Simply watching this sweet family of three laugh and spend time together in their little corner of Hawaii made for a beautiful, late afternoon.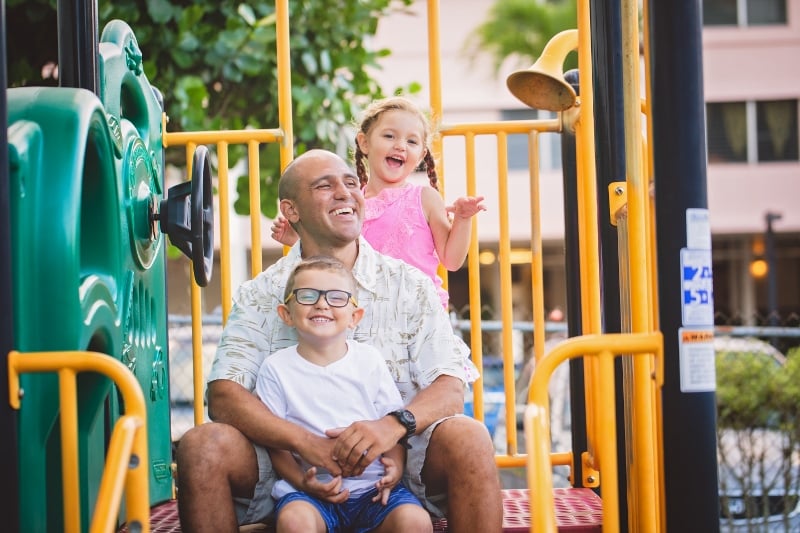 Mahalo nui loa to Josh and his children for sharing their home and environment with us. You make us proud to have been your choice for a VA loan lender in Hawaii!
Photos by Keao Sunaoka | All Rights Reserved
Buyer's VA Loan Specialist: Brandi Brickler