Some say there's no such "road" as "Easy Street," but they haven't met us. VA refinancing is easy with Hawaii VA Loans!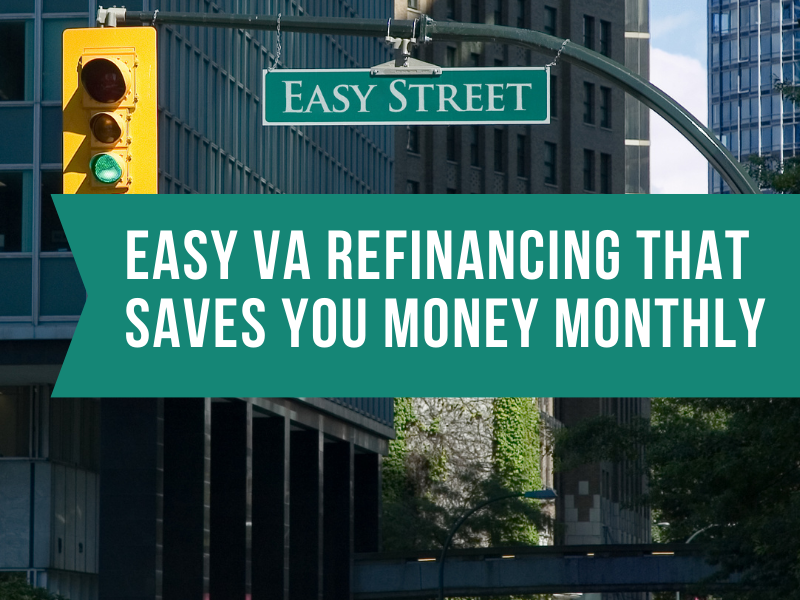 In a recent Zillow survey of 1,300 homeowners, 29% said they didn't refinance because they don't understand the process. Yet, those who did refinance reported that they saved $300 or more per month! What's the solution for lack of knowledge about refinancing so that we can help more homeowners save? Well, VA homeowners can always contact a VA Loan Specialist – that's a great way to get started. But there's also a second option (or an additional option along with speaking to a human), and that's to download the free e-book called: The Ultimate Guide to Refinancing.
Here's a summary of what's inside the guide:
1. The reasons why VA refinancing is a great choice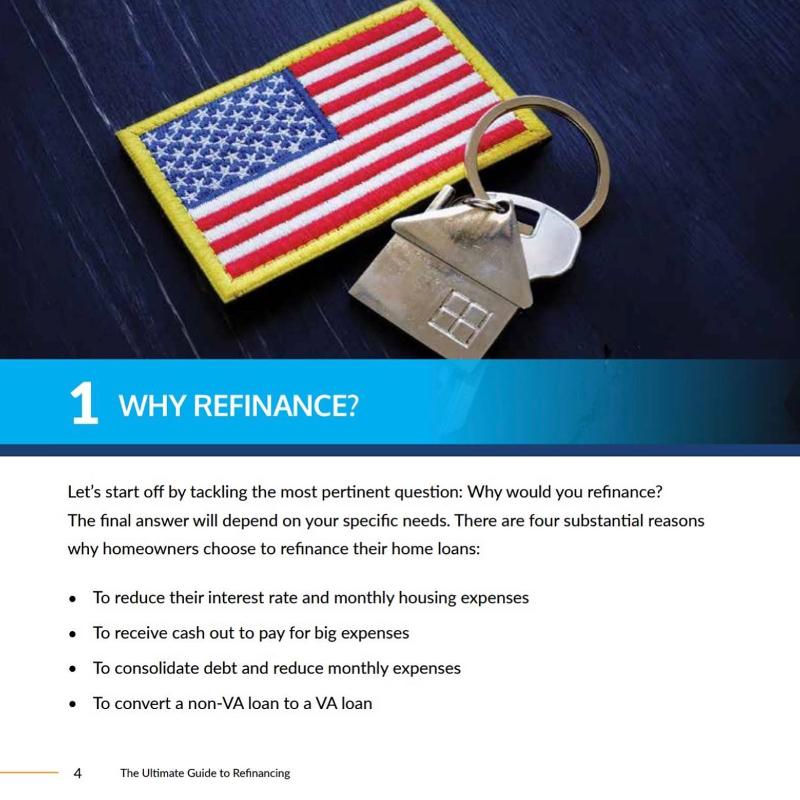 2. The types of refinances you can do – VA IRRRL, VA Cash-Out Refinance (cashing out equity), VA Cash-Out (convert a non-VA loan to a VA loan)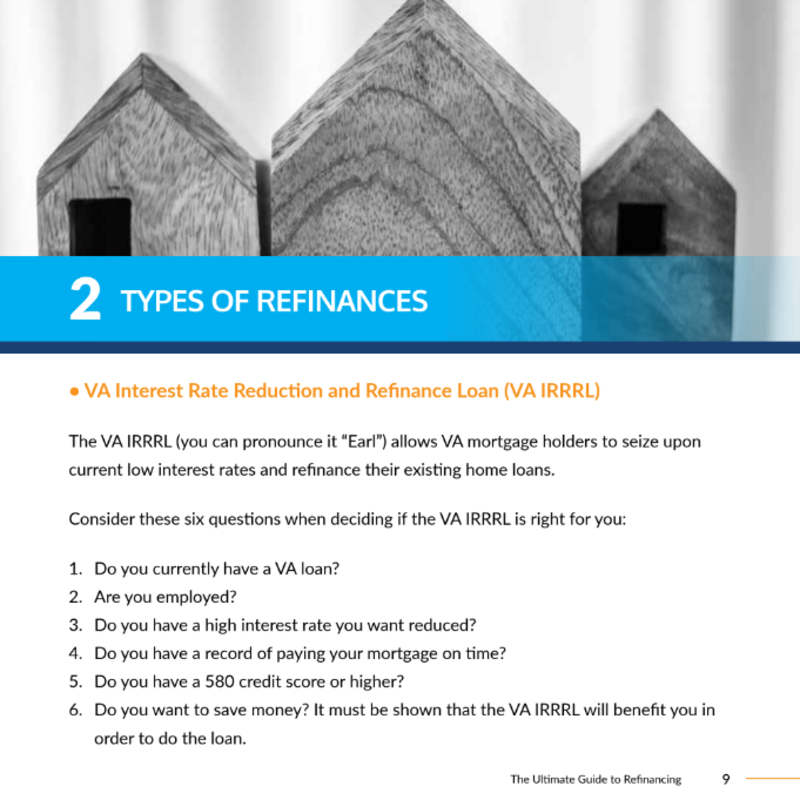 3. The process & paperwork
4. The costs
5. FAQs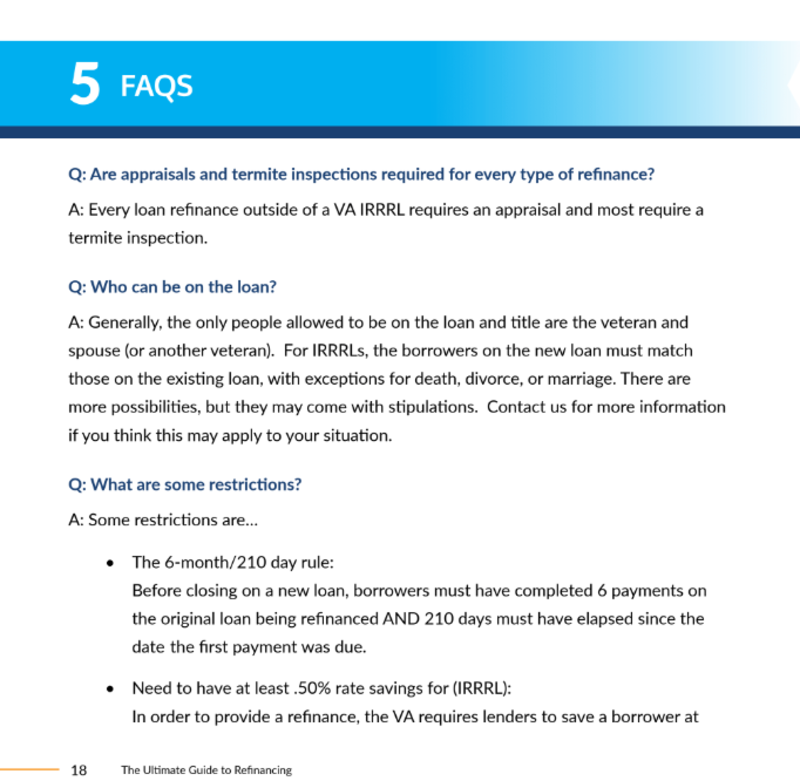 VA is the easiest way to refinance.
Of the 29% of homeowners surveyed by Zillow who said they did not refinance, almost half (49%) say they will refinance in the next year. Trust us when we say that VA is the easiest way to refinance. Take advantage of low interest rates and save money monthly. Plus, enjoy the ease of working with Hawaii VA Loans. Fill out the VA refinancing online application, or download The Ultimate Guide to Refinancing today!