Michael Andres doesn't quit when the going gets tough. It's an approach to life's challenges that has carried him through childhood and into adulthood. As a Kama`āina Veteran, husband, father, and Hawai'i homeowner, Michael doesn't see struggles as a signal to stop pursuing his goals. Instead, he faces them head-on while working to achieve the highest possible outcome for himself and his family.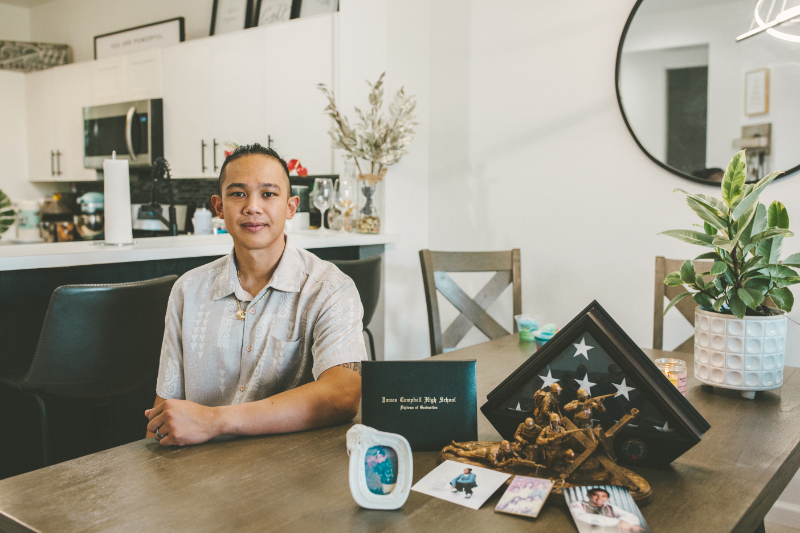 Growing Up in Hawai'i
Michael grew up in Ewa Beach in the Central region of O'ahu known for its family-friendly communities. He spent his boyhood days on the mound playing baseball, competing in football, and looking for adventure.
"Hawai'i was a playground for me," Michael describes. "From riding bikes to rollerblading, swimming at the pools, and playing outside with my younger brothers around the neighborhood – they were all priceless moments to enjoy."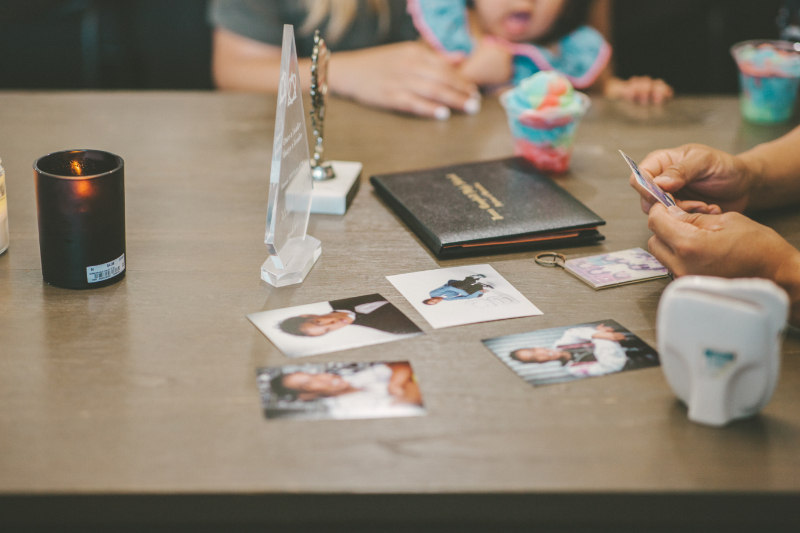 Although shy as a child to some, he was anything but reserved around his friends. Michael was the joke teller, the goofy one, and the most outgoing. Yet, it's important in telling his story to know that Michael was (and is) innately optimistic and driven. Still, he says that there's one thing he has always had to work hard at every day: confidence.
As Michael's Boots to Roots story unfolds, his mental strength and motivation would be called upon even more when he made the pivotal decision to join the military after high school.
Serving His Country
Following his graduation from Campbell High School, Michael wanted to join the Hawaii Army National Guard to help pay for school. He chose the Guard because it would allow him to be close to home and serve part-time. That way, he could take on other ventures to discover what he was truly passionate about.
Sounds like a great plan, right? Well, before Michael was able to get into the Guard, he was met with a big obstacle. He failed his first ASVAB.
The Armed Services Vocational Aptitude Battery (ASVAB) is a timed multi-aptitude test maintained by the Defense Department (DoD). It helps the DoD determine whether you are a good fit to join the service, which service branch you might be best for, and what military jobs you can hold after you finish basic training or boot camp. (Source: Military.com)
Michael retook the test, but failed again. He failed twice more, and on the fifth time, he passed!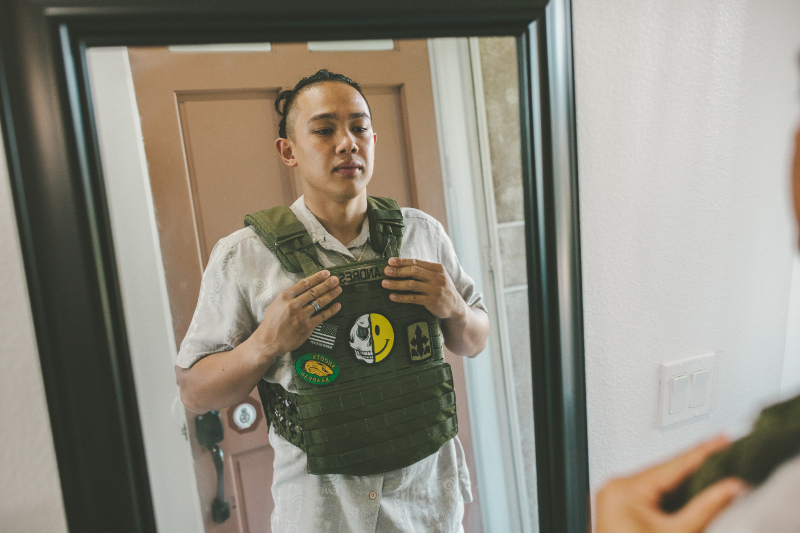 "There were times I felt like giving up, but I remembered why I wanted to join the military: to prove to my parents that I could follow through on what I said I was going to do. Although I always believed that I'd be in the military, [failing the test] was frustrating and discouraging at points. My first recruiter, David Kaita and I talked, and it was just a matter of timing and building myself to where I wanted to be," Michael says.
He acknowledges that the support he received from leadership helped make it possible to serve six proud years in the Hawaii Army National Guard. However, what we know after meeting Michael is that the credit is really due to him for putting in the hard work and never giving up.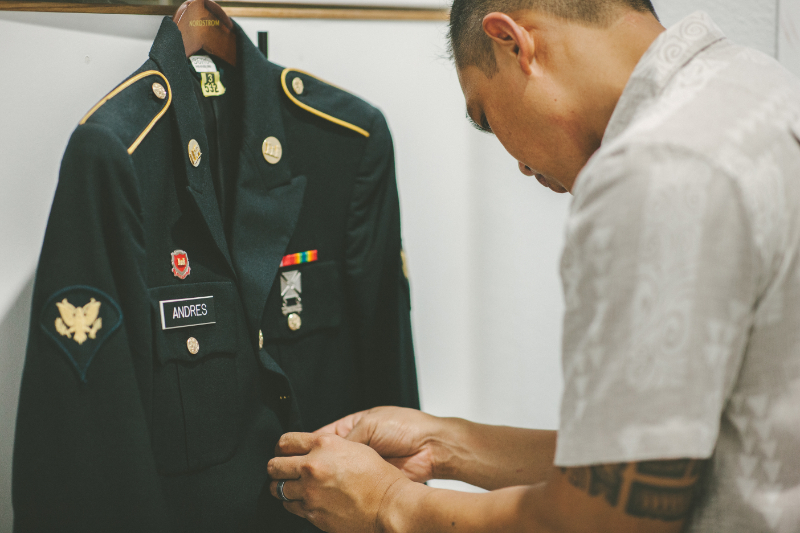 "My time in the service taught me to be brave and bold," Michael recalls. "I'm proud of the leadership and the discipline while hanging out, getting fit, and talking stories with all of my battle buddies. And not to forget, the VA loan benefit!"
Yes! Now to the fun part of how he used his VA home loan!
Buying a Home in Hawai'i
Purchasing a home with his VA loan became an important goal of Michael's because he wanted to build his family in the place that he grew up.
"Luckily enough, I was fortunate to be born [in Hawai'i]. My parents fought long and hard to get to Hawai'i from the Philippines," he shares.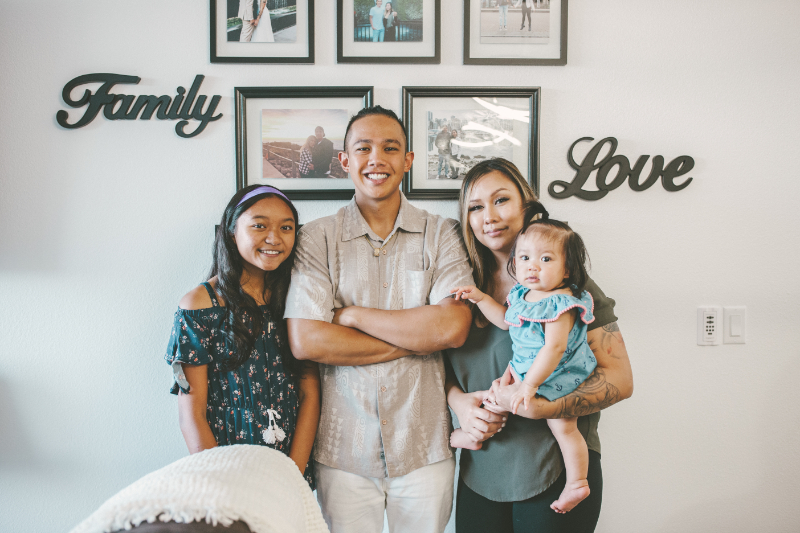 He also reveals that he felt both scared and excited to start the VA home loan process. However, the education Michael received from Hawaii VA Loans helped to simplify things for him.
"[Hawaii VA Loans] made it much easier to understand how the [home buying] process worked. Also, they helped me to understand what documents and signatures were needed towards all of the agreements," Michael explains.
Michael and his wife, Zaneth, purchased a condo with a golf course view in Kapolei for themselves and their two daughters.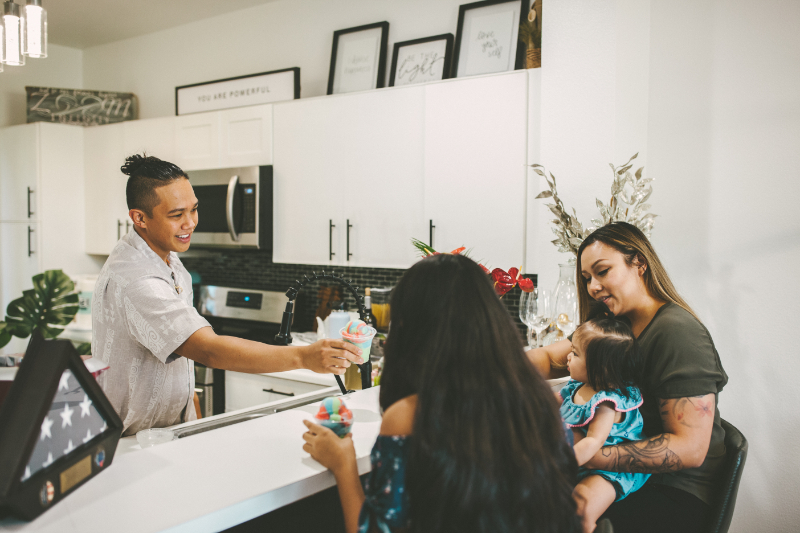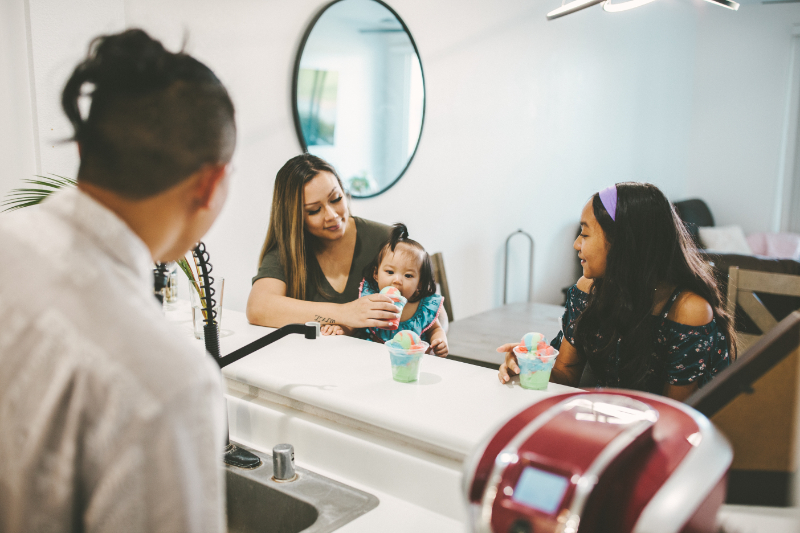 "It met our pre-approved price range and we wanted a neighborhood with a clean community and an epic view," Michael tells us.
He was also drawn to the growth that Kapolei is experiencing as Oahu's second city.
"It brings us closer to the malls, freeways, beaches, and parks. Also, the location was perfect because our immediate family members live 10 minutes away. Like they say in Hawaii 'no can beat' when your hometown is right next door," says Michael.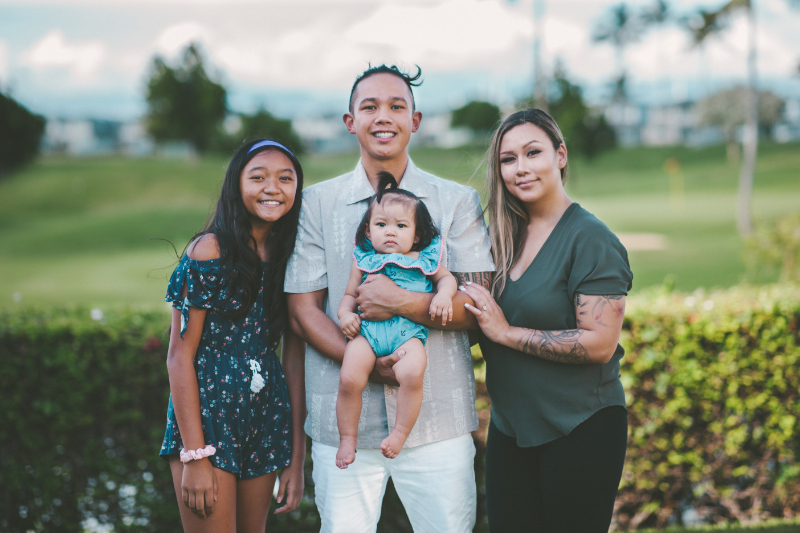 Finally, we asked him what was the biggest challenge he faced with Hawaii home buying:
"Being patient was the biggest challenge, yet [buying a home] rewarded us with lots of confidence in actually owning our first property."
Confidence. We couldn't be happier that Michael's quest for confidence has been fulfilled through investing in his first home! The insight he can give to other Kama`āina Veterans who want to become Hawai'i homeowners is invaluable. So let's give Michael the final word to complete his inspiring Boots to Roots story:
"If you believe in something or you want to pursue a goal or dream, the daily work you put towards your goals accumulates to the results of your big winnings. For me, it was owning my first property and investing in my first home."
Watch Michael tell his Boots to Roots Story:
Mahalo nui to Michael for sharing his story and to the entire Andres Ohana for welcoming us into their home!
Contact Hawaii VA Loans | Return to Boots to Roots main page
Videography by Peer Films | All Rights Reserved
Photos by Jonas Maon | All Rights Reserved