In our previous blog post we explained how homeownership may not be as hard as you may think – especially if you are eligible for a VA Loan. We touched on a few benefits of VA Loans which include 100% financing as well as reduced closing costs. We also explained that current military personnel have an added benefit in that they already receive a monthly housing allowance to pay or subsidize their rent or mortgage payments.
Today HawaiiVALoans.com is introducing a new segment to our blog called "What Can Your Housing Allowance Buy?". With this, we will feature a specific property for sale to give examples of how much buying power one would have by just using their monthly housing allowance to cover their mortgage expense (with no down payment).
Mahi Ko at Waikele – $349,000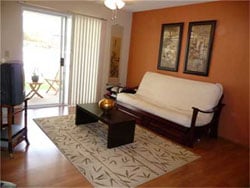 94-529 Lumiaina Street, #D101
Waipahu, HI 96797
Living Area: 830 s.f.
Lanai (Patio): 92 s.f.
Bedrooms: Two
Bathroom: Two
Parking: Two
MLS #: 2810757
Description: Exceptional Value: GROUND floor, CORNER unit with fenced large yard and patio-great area for BBQ. Ready-to-move in condition freshly painted, with laminate flooring and w-w carpet. Renovated kitchen w/new granite counter top, cabinets, refrigerator and washer- dryer, microwave oven. Hall bathroom: new vanity, toilet, ceramic flooring. Updated light fixtures in living room & kitchen.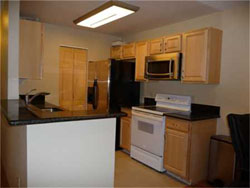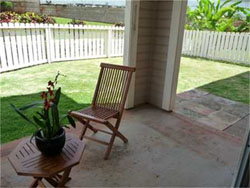 Monthly Payment Breakdown (100% Financing)
Interest Rate: 6.000% (6.419% APR)
Principle & Interest Payment (includes VA Funding Fee of 2.15%): $2,137.42
Basic Housing Allowance Pay Rank
Listed below is the minimum necessary pay rank one would need to cover the principle & interest payments on this mortgage:
With Dependents:
E6 ($2,412), W-1 ($2,414), O-1E ($2,583), O-2 ($2,403)
No Dependents:
E9 (2,226), W-3 (2,237), O-2E ($2,200), O-3 ($2,277)
For more information regarding this property, contact the listing agent:
June Ito
Realtor/Principle Broker
June Muta Realty
Office: 808-487-2919
Email: juneito(at)hawaii.rr.com
If you are a real estate agent with an exceptional property for sale, contact me for details on how you can get your listing featured on an upcoming "What Can Your Housing Allowance Buy" post.