Here at Hawaii VA Loans, we believe that our customers deserve the best access to information and the time to make well-informed decisions. In that vein, we are reviving our popular series: "What can your housing allowance buy?"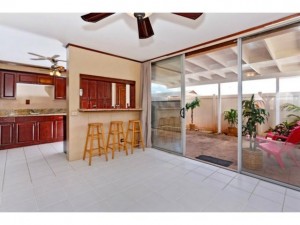 Many already know that homeownership is not as hard as some think, especially for those eligible for a VA Loan. When PCSing to Hawaii, many are shocked at island prices, however, in practice it is often a great financial choice to buy in an area known for reliable rental income and strong resale values. So, what is your buying power when considering the houses currently listed? Read below for an example.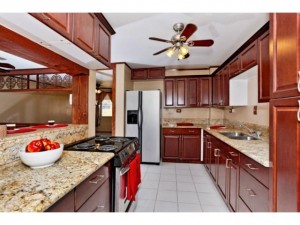 This amazing four bedroom one and a half bath property near Pearl Harbor and Hickam in the Manana neighborhood boasts a large covered lanai with open floor plan living! Remodeled in 2007; new kitchen cabinets with granite counter tops, appliances, ceiling fans in every room, new carpet and bathroom fixtures. Lanai roof is permitted making this house VA approved! A corner unit, with parking located right in front, and additional parking available for rent from the association for only $20/month. This pet friendly community enjoys the Hawaiian tradewinds and an easy commute to JBPHH.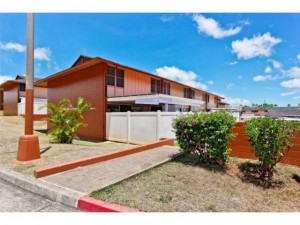 Monthly Payment Breakdown (100% Financing) $375,000 Purchase Price
Interest Rate: 4.25% (APR 4.495%)
Principle & Interest Payment (Includes VA Funding Fee of 2.15%): $1184.43
Basic Housing Allowance Pay by Rank:
No dependents: ALL ranks would be able to cover this payment with BAH, from E1 at $1680 a month on up.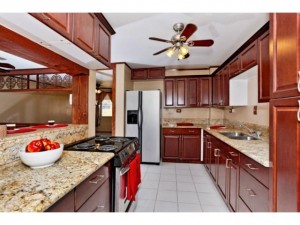 With dependents: ALL ranks would be able to cover this payment with BAH, from E1 with dependents at $2172 and up.
For more information regarding this property, contact the listing agent Tiffany Bove (RA).
For more information regarding your VA Loan benefit, I'll be happy to answer any questions at dcosta@hawaiivaloans.com or at (808) 792-4251.