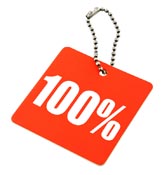 The last 5 years or so, finding financing to purchase a home with no down payment was relatively easy – granted you had a decent credit score. There were an abundance of 2nd mortgage products available so you can do an 80/20 loan (80% first mortgage and 20% 2nd mortgage) and avoid paying Private Mortgage Insurance (PMI).
Now if you didn't want to pay the higher rate with the 2nd mortgage – you could just do one loan and pay the PMI. The PMI would add a few hundred dollars to your monthly mortgage bill, but at least you didn't have to place a hefty down payment to buy the property.
Well things have drastically changed over the last 6-8 months. The lax mortgage lending guidelines that were in place during the recent real estate boom we've experienced has finally caught up with many lenders. Even with Hawaii's real estate market not seeing the same dramatic drop in values as the case with most cities in the continental US – we are still affecting by this.
Lenders across the board have now tightened their mortgage guidelines, by increasing their credit score and down payment requirements. On top of that, mortgage insurance companies have made it increasing harder to obtain PMI without a down payment. The combination of these two factors are making "No Down Payment Loans" a thing of the past.
100% Financing Still Available With VA Loans
The one thing that has remained constant is that government loans (FHA & VA) have not changed their guidelines. VA eligible buyers can still buy a home here in Hawaii without a down payment as long as their loan amount does not exceed $625,500. On top of that, no PMI is required for VA loans.
No down payment – no PMI required. VA loans – such a great loan product for those who are eligible!