Aloha, military service members! Here at Hawaii VA Loans, one of our goals is to be your go-to, trustworthy resource for information on home buying and the VA loan process. In order for us to achieve that, we think it is important to break it down for you. Not in dance moves, but in data, BAH style. We'll leave the break dancing to you – for after you sign those closing papers.
What can your BAH buy?
If your home buying list includes a never-gets-old, spectacular Hawaiian view, this Kaneohe townhome at Poha Kea Point checks off that box in the bedroom, the living room, and the large lanai!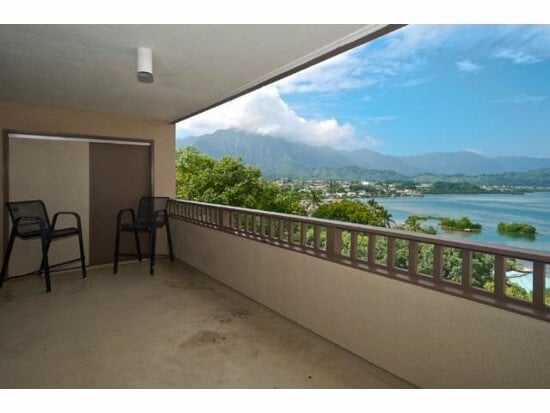 The Poha Kea Point townhomes in the Lilipuna neighborhood boast a park-like setting with a walking path, swimming pool, and tennis courts among their amenities. This listing in particular is a larger, two-story unit with two parking spaces, and let's not forget the views.
The town of Kaneohe is located on the Windward side of Oahu – a highly sought after area for its beautiful beaches and small town feel. Marine Corps Base Hawaii is just around the corner for your convenience to work and for your family's access to base facilities. However, if you're stationed at Joint Base Pearl Harbor-Hickam (JBHH), highway H-3 is easily accessible from Kaneohe for your daily commute.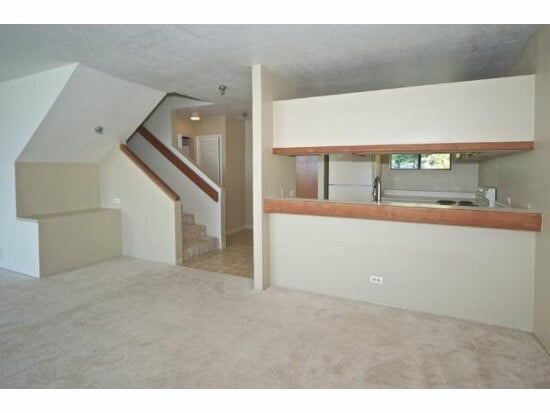 The BAH Breakdown
Where: 46-081 Konohiki Street Kaneohe, Hawaii 96744
Bases nearby: Marine Corps Base Hawaii, Kaneohe Bay – 9.0 miles
Property type: Condominium
Asking price: $549,000
Bedrooms: 3
Bathrooms: 2
Square footage: 1,008
Schools: Heeia Elementary, King Middle School, Castle High School
Rates:
YSP Credit ($7,010) towards closing costs
Payments:
Principal and Interest (includes VA funding fee of 2.15%) = $2,758.81
Total estimated monthly payment = $3,039.12
The new 2014 BAH Rates support the ability for many active duty ranks to afford this property.  For E-7 to E-9, W-2 to W-5, O-1E to O-3E, and O-2 and above, this property will be covered by your Base Allowance for Housing. The BAH rates for ranks of E-6 and W-1 fall less than a hundred dollars under this property's total monthly payment, and could still be affordable.
Do you like what you see? For more information regarding this property, contact KU Realty, LLC at (808) 398-3220.
Would you like to find out if you qualify for this purchase price? Fill out this online application or contact VA Loan Specialist, Tai Jackson at (808) 983-2701.