Aloha, military service members! Here at Hawaii VA Loans, one of our goals is to be your go-to, trustworthy resource for information on home buying and the VA loan process. In order for us to achieve that, we think it is important to break it down for you. Not in dance moves, but in data, BAH style. We'll leave the break dancing to you – for after you sign those closing papers.
What can your BAH buy?
When you think about the easy, relaxed style of Hawaii living, this peaceful home in the established residential neighborhood of Pacific Palisades, nestled in the mountains above Pearl City, evokes that way of life perfectly. Its open living space, tranquil family room, and updated, modern kitchen make this home move-in-ready, and ready to be enjoyed. The Pacific Palisades neighborhood is centrally located between downtown Honolulu and the city of Kapolei, and is a convenient distance to a variety of Oahu's military bases.
In addition to the living space, this Palisades home has three bedrooms with beautiful, traditional open beam ceilings. A multi-use room with a separate entrance and closet can be used as a fourth bedroom for guests or family.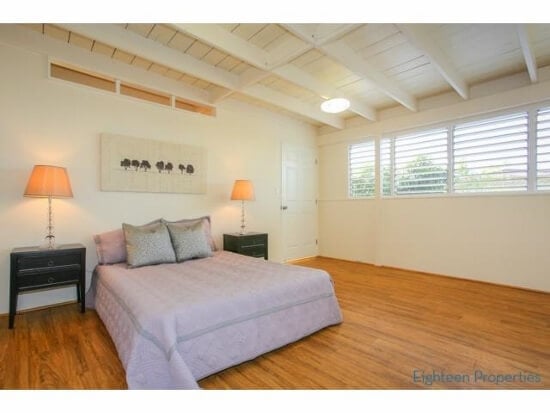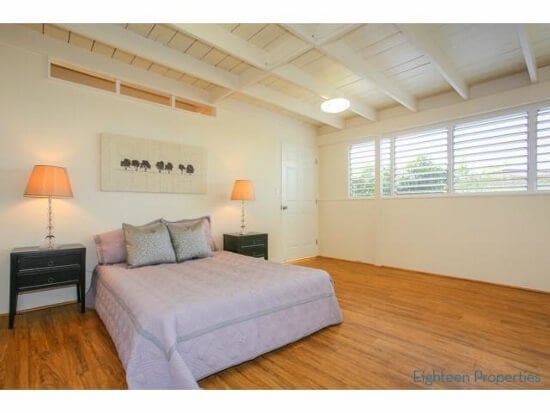 Last but certainly not least, the large yard space with its fruit and flower trees offers plenty of opportunity to create your personal, outdoor living area.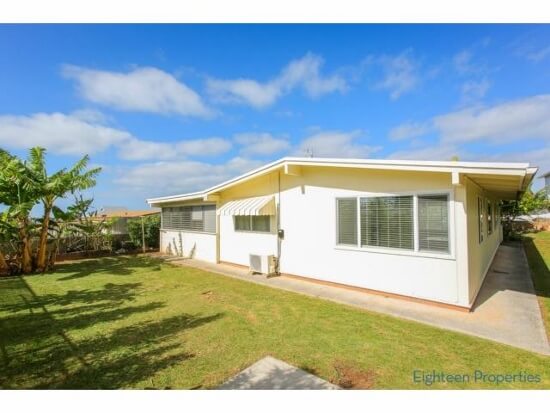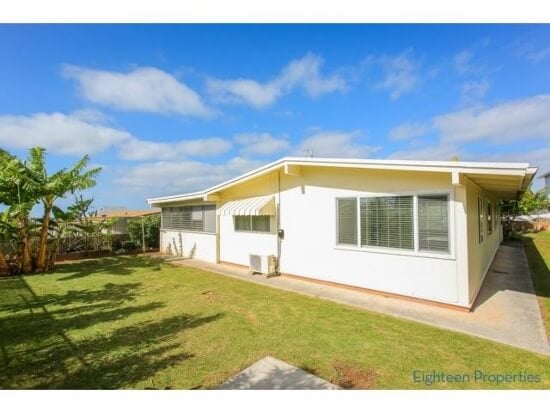 The BAH Breakdown
Where: 2415 Ahaiki Street Pearl City, Hawaii 96782
Bases nearby: Pearl Harbor Naval Base – 9.1 miles; Hickam Air Force Base – 11.5 miles
Property type: Detached Single Family
Asking price: $568,000
Bedrooms: 3
Bathrooms: 1.5
Square footage: 1,359
Schools: Palisades Elementary School, Highlands Middle School, Pearl City High School
Rates
YSP: $1,450 credit towards closing costs
Payments
Principal and Interest (includes VA funding fee of 2.15%) = $2, 854.33
Total estimated monthly payment = $3,113.08
The new 2014 BAH Rates support the ability for many active duty ranks to afford this property.  For E-7 to E-9, W-2 to W-5, O-1E to O-3E, and O-3 and above, this property will be covered by your Base Allowance for Housing. The BAH rates for ranks of E-6, W-1, and O-2 fall just under this property's total monthly payment, and could still be affordable.
Do you like what you see? For more information regarding this property, contact Eighteen Properties at (808) 595-8478.
Would you like to find out if you qualify for this purchase price? Fill out this online application or contact VA Loan Specialist, Larry Lee at (808) 792-4251.