Aloha, military service members! Here at Hawaii VA Loans, one of our goals is to be your go-to, trustworthy resource for information on home buying and the VA loan process. In order for us to achieve that, we think it is important to break it down for you. Not in dance moves, but in data, BAH style. We'll leave the break dancing to you – for after you sign those closing papers.
What can your BAH buy?
Many of the island properties that you'll discover on your Oahu home buying search will most likely have less square footage than a typical mainland home. However, it's the year round enjoyment of outdoor activities and lanai living here in Hawaii that many people treasure above the numerical measurement of their indoor living space. Take a look at this three bedroom, two bath in Waipahu that stands out for its superb remodel of the kitchen and bathrooms, as well as the over 6,000 square feet of land, and a yard that's lined with palm trees.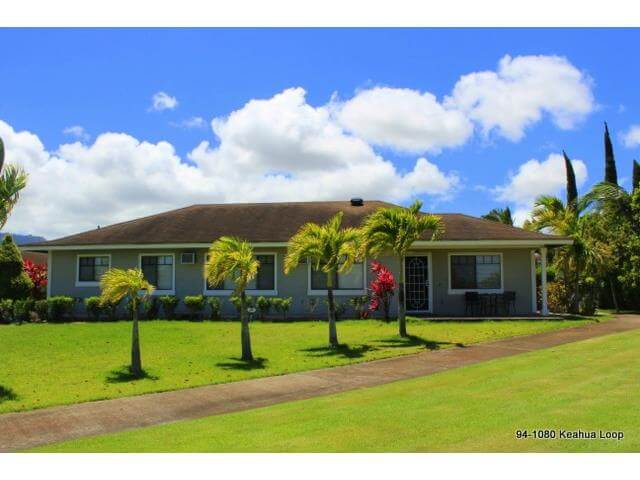 The open concept dining and kitchen area with its stainless steel appliances entices the entertaining of friends, the cooking of family dinners, and the kind of casual, barefoot living Hawaii is known for.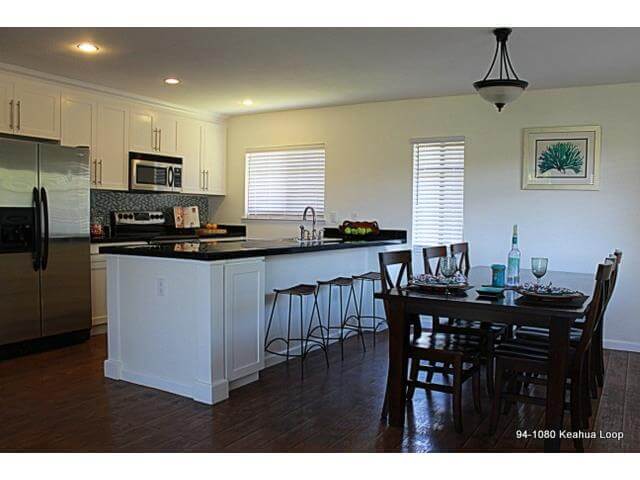 Kick your feet up at the end of the day in the cool, peaceful living space.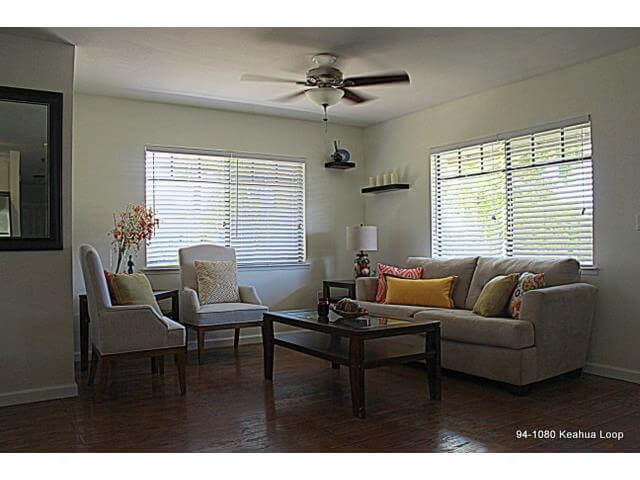 The remodeled bathrooms include vessel sinks and new shower doors.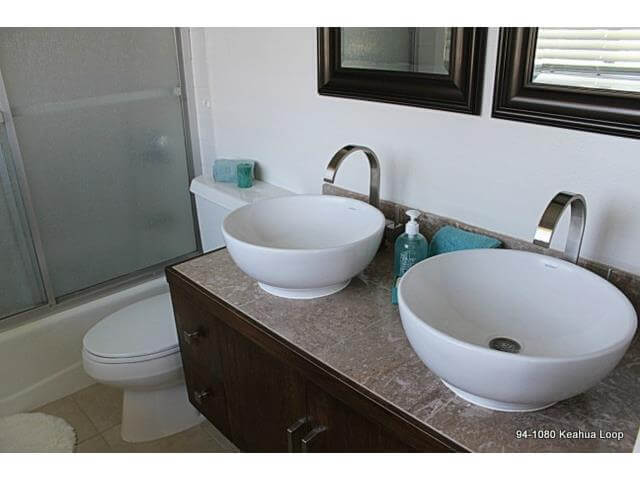 Situated in the neighborhood of Royal Kunia, you and your family will find the convenience of a residents-only park with tennis courts and a playground, the Royal Kunia Country Club golf course, and an ideal commute to multiple military bases nearby.
The BAH Breakdown
Where: 94-1080 Keahua Loop, Waipahu, HI 96797
Bases nearby: U.S. Coast Guard Air Station Barber's Point – 8.8 miles; Wheeler Army Airfield – 8.2 miles; Schofield Barracks – 9.3 miles; Camp Smith – 12.7 miles; Joint Base Pearl Harbor/Hickam – 13.8 miles; Fort Shafter – 14.3 miles
Property type: Detached Single Family
Asking price: $559,000
Bedrooms: 3
Bathrooms: 2
Square footage: 1,096
Schools: Kaleiopuu Elementary School, Waipahu Middle School, Waipahu High School
Rates
Interest rate: 4.125%
APR: 4.334%
Payments
Principal and Interest (includes VA funding fee of 2.15%) = $2,767
Insurance = $100
Property Tax = $100
HOA Fee = $88
Total estimated monthly payment = $3,055
The 2014 BAH Rates support the ability for many active duty ranks to afford this property. For E-7 to E-9, W-2 to W-5, O-1E to O-3E, and O-3 and above, this property will be covered by your Base Allowance for Housing. The BAH rates for ranks of E-6, W-1, and O-2 fall just under this property's total monthly payment, and could still be affordable.
Do you like what you see? For more information on a property like this one, contact Lana'i Realty at (808) 721-1600.
Would you like to find out if you qualify for this purchase price? Fill out this online application or contact VA Loan Specialist, Brandi Brickler at (808) 792-4251.