Aloha, military service members! Here at Hawaii VA Loans, one of our goals is to be your go-to, trustworthy resource for information on home buying and the VA loan process. In order for us to achieve that, we think it is important to break it down for you. Not in dance moves, but in data, BAH style. We'll leave the break dancing to you – for after you sign those closing papers.
What can your BAH buy?
Let's imagine that you have just arrived to Oahu island for your next tour of duty. Your spouse, kids, and pets have all made it safely, but oh, what a move! You're expecting household goods soon, you have your cars coming in, and the kids need to get enrolled in school. Not to mention you have to report to work soon! Wouldn't it be nice to find a private, spacious home in excellent condition? You know, a worry, hassle free place – perfect for enjoying the next few years of island living! This immaculate Ewa Beach home in Ocean Pointe takes the stress away from your PCS and welcomes you to Hawaii with just the perfect amount of aloha!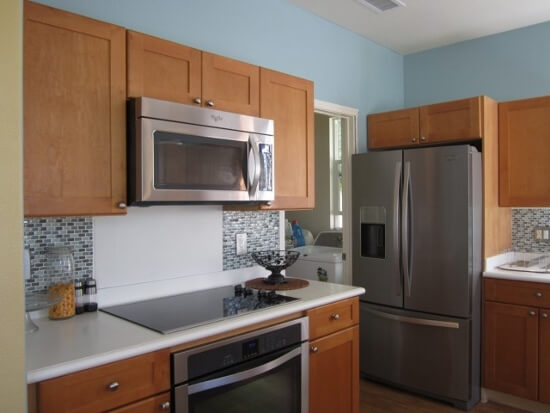 This three bedroom home with its calm colors and brand new stainless steel kitchen appliances is just minutes away from Laulani Village Shopping Center – a convenient distance for your grocery and household needs (or for picking up a cup of joe and grabbing a bite for lunch!). It's also in close proximity to U.S. Coast Guard Air Station Barber's Point and a relatively short commute (~30 mins) to Wheeler Army Airfield, Schofield Barracks, Pearl Harbor/Hickam, and Fort Shafter.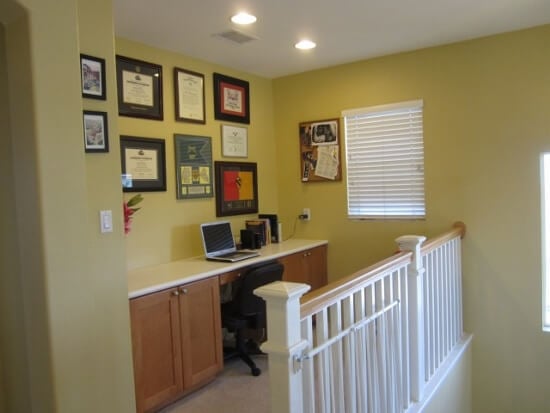 Check out that extra work space just right for working from home or homework time.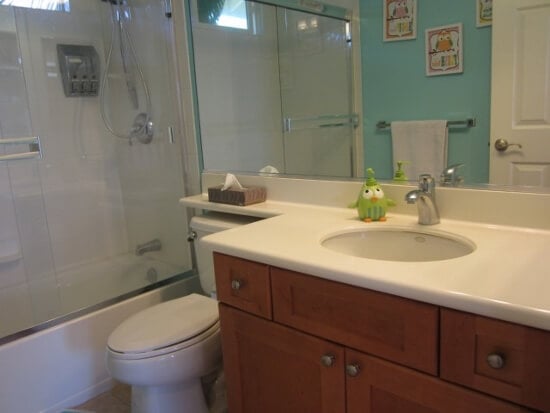 The two and a half bathrooms are in tip-top shape.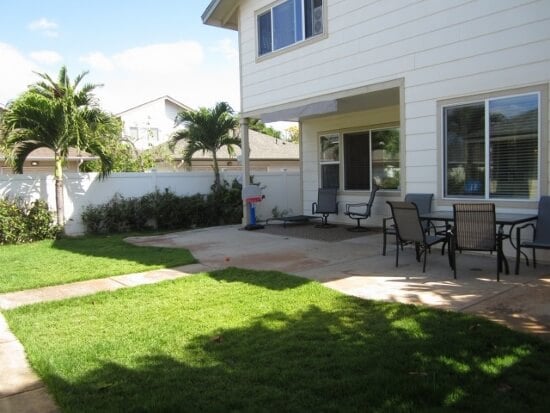 The backyard space is ready to be enjoyed and ready to be made your own!
The BAH Breakdown
Where: 91-1008 Kaianae Street, Ewa Beach, Hawaii
Bases nearby: U.S. Coast Guard Air Station Barber's Point – 6.3 miles; Schofield Barracks – 14.5 miles; Joint Base Pearl Harbor/Hickam – 17.1 miles; Wheeler Army Airfield – 13.6 miles
Property type: Detached Single Family
Asking price: $660,000
Bedrooms: 3
Bathrooms: 2.5
Square footage: 1,846
Schools: Ewa Beach Elementary School, Ewa Makai Middle School, Campbell High School
Rates
Interest rate: 4.125%
APR: 4.150%
Payments
Principal and Interest (includes VA funding fee of 2.15%) = $3,199.00
Insurance = $175
Property Tax = $164
HOA Fee = $82
Total estimated monthly payment = $3,620.00
The 2014 BAH Rates support the ability for many active duty ranks to afford this property.  For E-9, W-4 to W-5, O-3E, and O-4 and above, this property will be covered by your Base Allowance for Housing. The BAH rates for ranks of W-3 and O-3 fall just under this property's total monthly payment, and could still be affordable.
Do you like what you see? For more information about this property, contact Cathy Possedi R(S), Hawai'i Life Real Estate Brokers. at (808) 728-5696.
Would you like to find out if you qualify for this purchase price? Fill out this online application or contact VA Loan Specialist, Brenda Carr at (808) 792-4247.