They're sweet as candy to our home buying soul! Yes, VA home loans offer six "sweet" advantages over conventional loans, particularly for eligible veterans, active-duty service members, and surviving spouses. Here are some reasons why VA home loans are often considered more beneficial.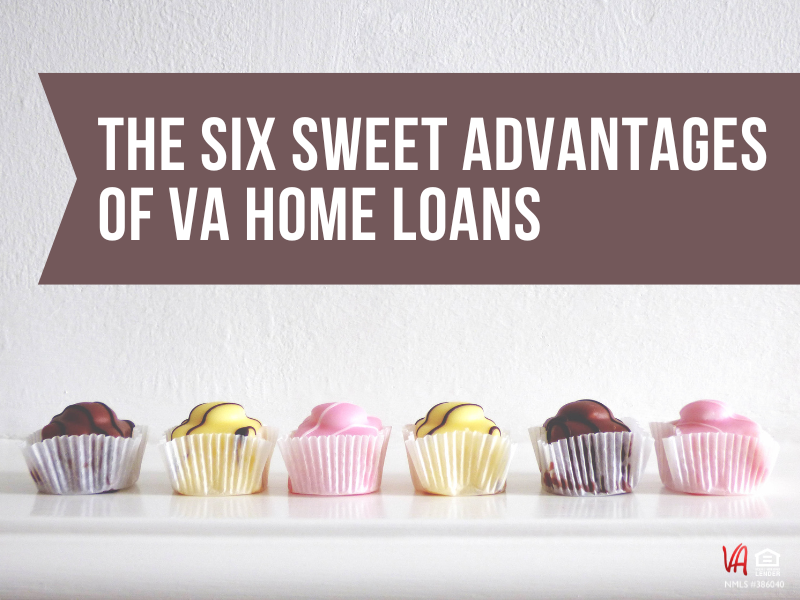 1. No Down Payment
One of the most significant advantages of VA loans is that they typically do not require a down payment. This can be a relief for eligible borrowers who may not have saved enough money for a conventional loan's down payment, which can be a significant amount of the home's purchase price.
2. Lower interest rates
VA loans often have lower interest rates compared to conventional loans. Contact us to inquire about how interest rates are determined. This can result in lower monthly mortgage payments and potentially save borrowers a substantial amount of money over the life of the loan.
3. No private mortgage insurance (PMI)
Unlike conventional loans, VA loans do not require private mortgage insurance. PMI is typically required for conventional loans. By eliminating PMI, VA loans can help borrowers save money on their monthly mortgage payments.
4. Easier qualification
VA loans have less stringent qualification requirements compared to conventional loans. While credit history and income are crucial factors, VA loans tend to be more forgiving in terms of credit scores and debt-to-income ratios. This can make it easier for veterans and active-duty service members to qualify for a home loan.
5. Flexible refinancing options
VA loans offer various refinancing options, including the VA Interest Rate Reduction Refinance Loan (IRRRL) and the Cash-Out Refinance loan. These programs can allow borrowers to refinance their existing VA loans to lower interest rates or access cash from their home's equity.
6. Limits on closing costs
VA loans have certain limits on the closing costs called VA non-allowable that borrowers can be charged, which helps protect veterans from excessive fees. This can make the overall cost of obtaining a VA loan more affordable.
It's important to note that while VA loans provide numerous benefits, they are specifically designed for eligible military personnel and their families. Conventional loans, on the other hand, are available to a broader range of borrowers. The choice between a VA loan and a conventional loan depends on individual circumstances and eligibility. Consult with Hawaii VA Loans for personalized guidance based on your specific situation. Contact us today at 808-792-4251 or fill out our online loan application.