"Know before you go" is a common phrase often used to share important tips related to travel or any journey one sets out on. It can also apply to home buying! So we've gathered five tips to get you ready to buy a home that can make the VA loan pre-approval process faster. However, it's always okay to contact us at anytime. Our VA Loan Specialists will guide you every step of the way, but it's always good to know before you go. Read on for five tips to get you ready to buy a home.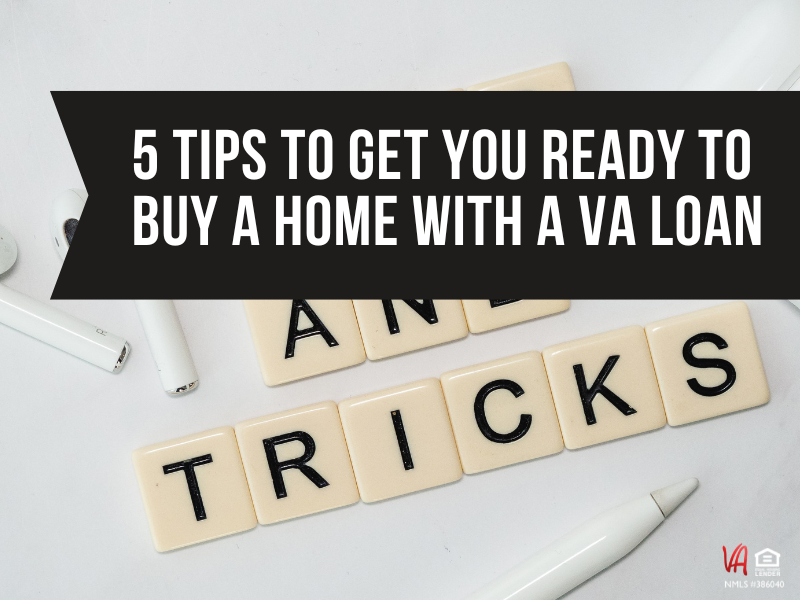 Tip 1: Check your credit score
Go ahead and check in with your credit score or contact us to pull your credit at no cost to you. Websites like Credit Karma offer constant insight into your credit status, too. Typically, a score of 620 or higher make VA loan pre-approval faster. If you fall short of a 620 credit score, we can help you determine what actions can be taken to improve your score.
Tip 2: Save money
You will need to have enough money saved to:
Make an earnest money deposit (which is generally about $1,000)
Have credit or assets available to pay for an appraisal (about $900 for a VA loan)
Pay for closing costs on your home purchase. Closing costs are about 1-1.5% of the loan amount.
You may also want money saved to pay down your interest rate, or any down payment you'd like to make.
Tip 3: Pay down debt
Simply put, paying down debt is always a good action. However, for some buyers, having assets available may be more important than paying down debt. It's important for prospective buyers to consult with a VA Loan Specialist, because every situation is different. A VA loan specialist can analyze your situation and provide proper guidance based on your home buying goals.
Tip 4: Be patient & flexible
As with any important process involving many working parts, unexpected issues can arise. Whether that's waiting for a condo to be approved by the VA, a VA inspection or appraisal, delays may occur. Rest assured, we will be working tirelessly for you to become a homeowner.
Tip 5: Be budget realistic
Choose a mortgage payment comfort level which allows for the financial freedom you desire monthly. At Hawaii VA Loans, we help you make the best home buying decision possible. Therefore, consider your future monthly expenses when deciding on your mortgage payment. Future expenses such as private schooling for keiki, frequent travel, vehicle purchases, or a retirement can impact your wallet and thus, your ability to make a higher mortgage payment.
We hope these 5 tips to get you ready to purchase a home are valuable information for you. Contact us for more information or go ahead and start the pre-approval process here.