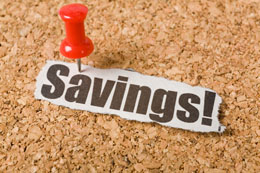 When Congress officially passed the Servicemen's Readjustment Act of 1944, one of the key elements in this bill was the creation of the VA Guaranteed Home Loan program. With this program, President Roosevelt & Congress wanted to make it as easy as possible for our soldiers returning home from World War II to become homeowners.
One of the biggest obstacles of homeownership for everyone is out-of-pocket expense, which includes down payment and closing costs. We've already discussed that you don't need a down payment with a VA Loan since you can do 100% financing. In addition, the VA Department restricts the amount of closing costs that a VA borrower can pay – essentially breaking up the closing costs into two categories; Allowable Closing Costs & Non-Allowable Closing Costs.
Allowable Closing Costs
Here are the costs that a VA borrower can pay:
Credit Report
Origination Fee (up to 1%)
Discount Points
Funding Fee
Recording Fee
Appraisal / Notice of Value (NOV)
Survey
Flood Verification Fee
Hazard Insurance
Title Insurance
Title Examination
Non-Allowable Closing Costs (and estimated cost)
Escrow Fee ($500 – $900 depending on loan amount)
Notary Fee ($20)
Doc Prep Fee ($250-$400 – also called "Admin Fee")
Processing Fee ($250 – $600)
Tax Service Fee ($89)
Underwriting Fee ($250 – $600)
Application Fee (varies)
In total – the average VA buyer can save roughly $1500 – $2000 in closing costs fees versus doing a conventional mortgage. At HawaiiVALoans.com – the only fees we charge are:
Admin Fee ($825)
Processing Fee ($495)
Since these are part of the VA Non-Allowables, on all VA Loans we credit the buyer $1,320 at closing to pay for these costs. Traditionally, the seller picks up 100% of the escrow fee and the notary fee. Keep in mind, who picks up what fees regarding the non-allowables will vary depending on the seller and which lender you choose, but what doesn't change is the fact that in almost all cases, VA buyers have less out-of-pocket expense when buying a home via a VA Loan then getting financing through a conventional mortgage.