One of the main reasons we started HawaiiVALoans.com was that we found that there were so many misconceptions about VA Loans.  Whether it was the broker/lender giving the wrong information or Veterans finding outdated information from non-reliable websites – it was evident that for whatever reason, the facts about VA Loans were getting distorted.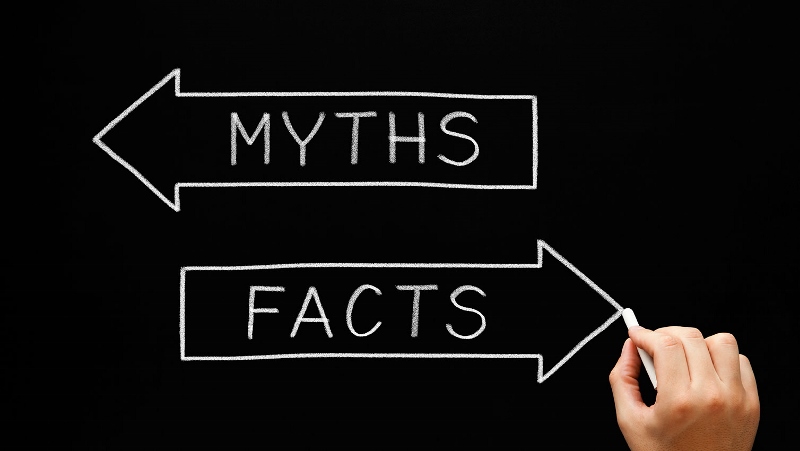 Over the years – we've heard it all.  I thought it would be a good idea to debunk the 5 most common myths we've heard about VA Loans:
1. "I can only use my VA Loan eligibility once"
This is by far the most common myth we hear – but this is definitely false.  There is no limit on the number of times you can use a VA Loan.  Now if you've had a VA loan previously, you need to have had your entitlement restored by paying off the mortgage (pay off balance, sell the property, refinancing into a conventional mortgage) in order to get another VA Loan.  There is a possibility  in which you could have more than one VA Loan outstanding at a time – but only if you didn't use your entire entitlement on the purchase of the first property.  Now if you've already used a VA Loan previously, you just have to keep in mind that the cost of the VA funding fee is increased from 2.15% to 3.3% (no down payment) for every subsequent use of a VA Loan.  If you've accumulated equity on the sale of your first home, and you can put a 5% down payment the next time, your funding fee can be reduced from 3.3% to 1.5%.
2. "Sellers won't accept my offer if they know I'm doing a VA Loan"
This was the case a few years back when it was a "sellers' market" and it was common for sellers to get multiple offers on a property that were over the asking price.  Sellers would often be reluctant to accept VA offers because they had to pay additional costs to cover the VA non-allowables.  Now that the market has shifted to a "buyers' market" – we've been seeing sellers more than happy to accept VA offers.  In fact, since the guidelines for traditional conventional loans are constantly changing and getting tighter, sellers are more confident that the loan will be approved if the buyer is using a VA loan because the guidelines for VA Loans very rarely change.
3. "VA Loan amounts are not high enough to buy a property in Hawaii"
When I speak with military personnel who are new to the islands, many of them think that the VA Loan amount is $417,000.  This was true for the continental 48 states – but in Hawaii and Alaska, maximum VA Loan amounts for 100% was actually 625,500.  This past July, congress recently passed a bill which temporarily increases the maximum VA Loan amount to $793,750 for Honolulu County until 12/31/2011.
Update: as of 1/1/2012, the 100% financing max in Honolulu County is $695,750 & $625,500 on the neighbor islands.
With these loan amounts – there is no shortage of properties in Hawaii that a VA Loan can cover.
4. "Those in the National Guard or Army Reserves are not eligible for a VA Loan"
Not true. Those who have only served in the National Guard or Army Reserves may also qualify for a VA Loan – they just have to have at least 6 years of service compared to 2 years or less in the regular military (Army, Marines, Navy, Air Force, Coast Guard).
5. "I cannot qualify for a VA Loan since I've declared bankruptcy in the past"
Again – not true.  If you filed bankruptcy but have been discharged for at least 2 years – we can disregard the bankruptcy.  If it was discharged within the last 2 years, there is a possibility to still get a VA Loan if:
the applicant or spouse has obtained consumer items on credit subsequent to the bankruptcy and has satisfactorily made the payments over a continued period, and
the bankruptcy was caused by circumstances beyond the control of the applicant or spouse such as unemployment, prolonged strikes, medical bills not covered by insurance, and so on, and the circumstances are verified.
Now if you filed for Chapter 13 – you may be eligible for a VA Loan if:
the applicant has finished making all payments satisfactorily.
the applicant has satisfactorily made at least 12 months' worth of the payments and the Trustee or the Bankruptcy Judge approves of the new credit.
These are just 5 of the most common myths we hear about VA Loans.  If you have a question about VA loans – feel free to contact us.  No VA question is a "stupid" question.