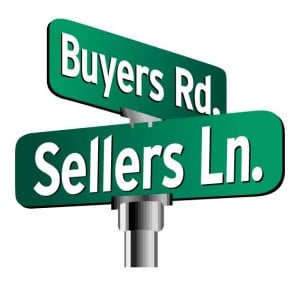 So you've just put your home up for sale and had your first open house.  Before you know it, you have multiple offers and it's time to decide which offers to reject and which offer to accept (or counter-offer).  While mulling through your offers you notice that you have a potential buyer who plans on using a VA Loan to purchase your property.
When discussing the offer with your real estate agent, she advises you to ignore the offer by the VA buyer since the Veteran is not allowed to pay certain closing costs on a VA Loan – which in essence, could equate to additional costs for you, the seller.  Is this wise advice?  Let's take a look.
The VA Non-Allowables
It is true that with a VA Loan, the Veteran is not allowed to pay for the VA Non-Allowable closing costs which on average will save the Veteran roughly $1500-$2000 in closing costs – and thus, potentially more cost for the seller.  But here are two facts that the seller must realize before deciding to deny the Veteran's offer:
Very rarely does the seller have to absorb the entire cost of the VA Non-Allowables
It is likely that the VA offer has a higher chance of closing compared to a similar offer from another buyer using a Conventional loan
I'll explain #2 more in detail in an upcoming post – but for now, let's focus on what may be additional costs for a home seller with a VA transaction.
Per VA Guidelines, the Veteran cannot pay the following closing costs which are considered "VA Non-Allowable" closing costs (figures are estimates based on buyer's traditional costs):
Escrow Fee ($500 – $900 depending on loan amount)
Notary Fee ($20)
Doc Prep Fee ($250 – $400 – also called 'Admin Fee)
Processing Fee ($350 – $600)
Tax Service Fee ($89 – $100)
Underwriting Fee ($250 – $600)
Application Fee (Varies)
Besides Escrow Fee, not all of the above fees are always charged by the lender.  It will just vary from lender to lender.  On average, the total cost of the VA Non-Allowables usually range from $1500 – $2000.
Then Who Pays These Fees?
These fees can be paid by paid by any other party, except the Veteran themselves.  Typically, anyone of the following parties will end up covering the cost:
Lender or Broker
Seller
Seller's Agent
Buyer's Agent
Most of the time, you will find that it is usually a combination of two (or more) parties above that will contribute to cover these costs.  Very rarely would the seller have to pay for all of the VA Non-Allowables.  In most cases you'll find that seller's usually end up coming up with roughly $500 – $1000 in additional costs when accepting an offer from a VA buyer.
From the perspective of a seller, of course you want to maximize the amount of proceeds you'll receive from the sale of your house – but would you really want to ignore a substantial market of home buyers just to save $500 – $1000?  Just something to think about.