To say we are happy to have singer, songwriter, and performer Maila Gibson-Bandmann join our Hawaii VA Loans team as our new Realtor Relations Director is an understatement. We're thrilled!
Maila, and her musical partner, Ben Vegas, have been singing and performing together for over ten years at venues around our islands and in the studio. Ben & Maila have a partnership that has been described as something "that almost can't be given an award, be placed in a category, or be expressed through any one song. Simply put, they love music." – and it shows. In 2011, their CD Forevermore won the Na Hoku Hana Award for Contemporary Album of the Year.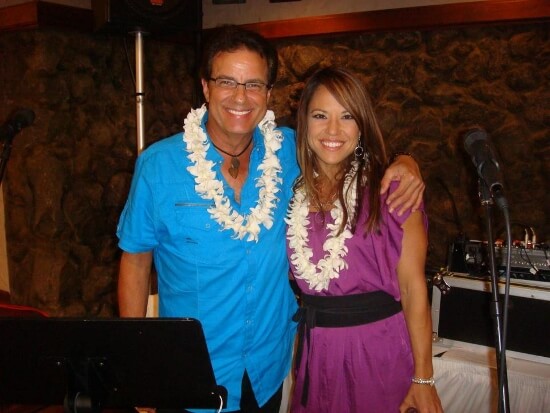 As a performer, Maila's musical desire is to touch people by "singing straight into their hearts." That passion for reaching out to people is one of the foremost qualities that Maila brings to the Hawaii VA Loans team. Her charisma and ability to connect with individuals is a key component to establishing relationships within our Hawaii real estate community.
Maila's career in music began at the age of ten when she recorded a commercial jingle for Meadow Gold. Since then, she has released a solo album in Japan entitled Maila Gibson in 1996, had a number one hit single "What If It's True" with Ben Vegas, and has won two Hawaii Music Awards for Female Vocalist of the Year and Pop Album of the Year for her 2003 album More produced by Ben Vegas.  As if that wasn't enough, she has performed with national artists Natalie Cole, Ruben Studdard, Michael McDonald, Kenny Loggins, and Donny and Marie Osmond. Maila loves Hawaii and has shared the local stage with Na Hoku Hana Award winners The Hawaiian Style Band, as well as Grammy nominees Keali'i Reichel and Ho'okena. She attended the Grammy Awards after recording "The Prayer" on Ho'okena's 2005 Grammy nominated album, Cool Elevation.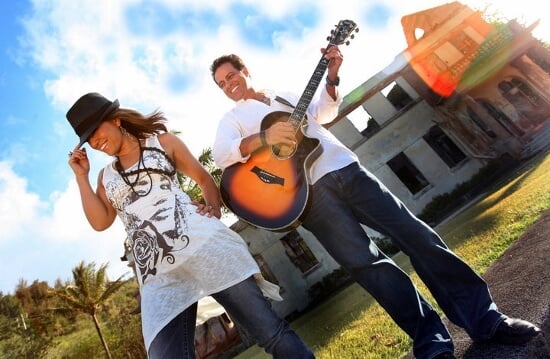 The new year is already proving to bring in more highlights for Maila. Just as she begins her journey with Hawaii VA Loans, Ben & Maila are gearing up for their 2014 NFL Pro Bowl performance at Aloha Stadium on Sunday, January 26, 2014. They will be singing Hawaii Pono'i and performing a mash-up of a Hawaiian song and a Lady Gaga song. The Hawaii VA Loans team is excited to follow her musical adventures and share them with our audience, all while she works with us to support Hawaii's military community.
Let's find out a little bit more about Maila Gibson-Bandmann, her experience with the military community, and, of course, her love for all things Hawaii.
Q&A with Maila Gibson-Bandmann
Where did you grow up?
I was born in Missouri. My dad is from there and met my mom when he was stationed with the Army here in Hawaii.  My mom was born and raised in Hawaii, so we always related to Hawaii as home, too. We missed it so much during the cold Missouri winter!
Tell me about your family.
My husband is Kelii Bandmann. He attended Kamehameha Schools and is from Kaua'i.  We've been married for eight wonderful years and we love CrossFit!  He is currently a Health and Wellness Administrator at HECO (Hawaii Electric Company). We have an 11 year old Cocker Spaniel named Molly.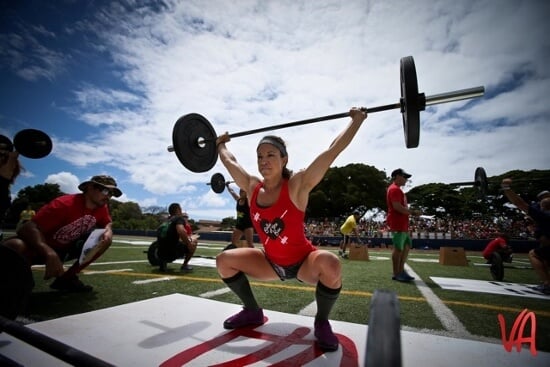 Talk about your career path as it has led to your position as our Realtor Relations Director?
My full time gig for the last four years has been singing with my musical partner, Ben Vegas.  However, prior to that, I was a sales executive with the Marriott Ko Olina Beach Club. I have always had an interest in real estate and being Realtor Relations Director with Hawaii VA Loans allows me to be in the industry while still being able to pursue my musical passion.
What do you look forward to most about joining the Hawaii VA Loans team?
I look forward to networking with realtors in order to help veterans become homeowners. The Hawaii VA Loans staff is really great and I hope to help them be more successful.
What is your experience with Hawaii's military community? Do you have friends or family members who have served?
I feel very fortunate to live in a state where the military presence is strong and where we can interact with members of the military on a daily basis. My dad served in the Army. My nephew recently returned from the Middle East. I have many CrossFit friends who have served.  I admire anyone in the Armed Forces. Yes, they receive great benefits for serving (such as VA Loans) but there's no doubt that they are deserving. I am in awe of the sacrifices they make.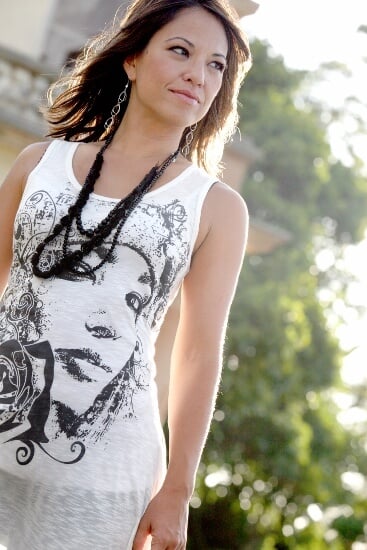 What do you enjoy most about living the Hawaii life?
Hawaii rocks! I'm grateful that I grew up in Missouri, because although I have family here and we visited often, being away from Hawaii gave me an even greater appreciation for it.  My husband and I love being outdoors – whether it's working out with our barbells and kettlebells in the sun or hiking Koko Head. I love the ocean. At one time, I was surfing a couple times a week. Gotta get that going again!
What other activities do you enjoy in your spare time?
I enjoy a good cup of a coffee with my bible and journal. CrossFitting, surfing, dinner with my husband, or snuggling on the couch with our dog, Molly, while zoning out to various reality shows. I'm embarrassed to say which ones, so we'll leave it at that!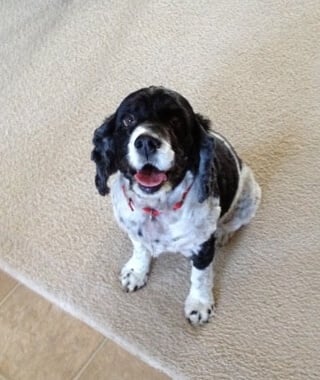 Where can our audience see Ben & Maila perform live?
We perform at Gordon Biersch, HASR Bistro, and the Disney Aulani Resort regularly. We perform at weddings pretty much every weekend. The Pro Bowl is HUGE! We are so excited! And in the summer, we'll be performing at Carnegie Hall!
Mahalo to Maila Gibson-Bandmann for sharing these details about herself with our audience. The pictures included in this post are from top: Maila and Ben Vegas in the studio, Ben & Maila musical duo image, Maila at the 2012 Hawaii VA Loans Showdown event, Maila solo image, and last, but not least, Molly.
To follow Ben & Maila visit: http://www.benandmaila.com/
To learn more about your VA home loan benefits fill out our online application.