We have a new team member on the Hawaii VA Loans block! Say hello to Brandi Brickler, VA Loans Specialist.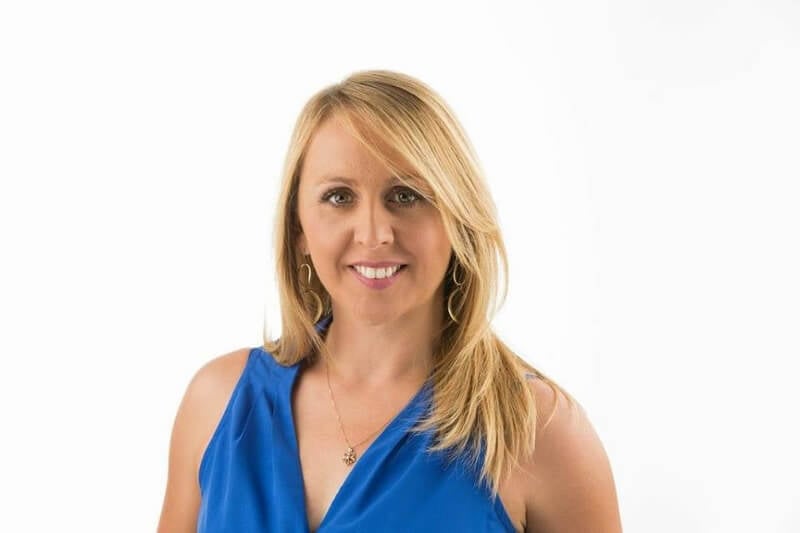 As we welcome Brandi into the Hawaii VA Loans family, we'd like to share a bit of her impressive background with you. It's important that your experience with our company feels like more than a transaction. We value the relationships we create with our clients, and that's why we enjoy giving you insight into the people who make up our team. In Brandi's case, she's one of you – a veteran and a military spouse. She's also a mother, a paddler, and a lover of the state of Hawaii.
Q&A with Brandi Brickler
Where are you originally from?
I'm originally from Baton Rouge, Louisiana. South Louisiana was home until I joined the Navy when I was 20 years old. That also happens to mark my first time on a airplane!
Tell us about your family.
My husband is originally from Scranton, Pennsylvania and has been in the Navy for 21 years. We met when we were both stationed at NAS Pensacola, Florida. We have two daughters who attend Damien Memorial School and they both play volleyball for Lokahi Volleyball. We've been stationed in Hawaii since 2008, so this is "home" for my children.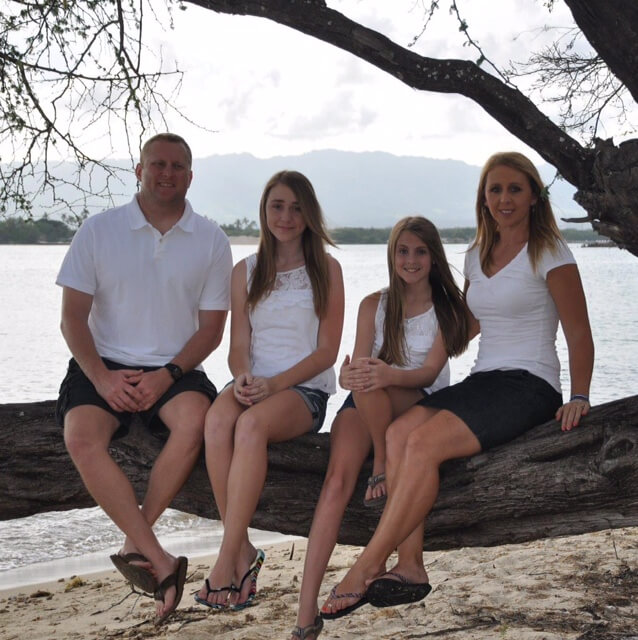 What is your military background and your path toward joining the Hawaii VA Loans team?
I have been in the military or a spouse of a military member for 18 years. I have moved eight times, survived deployments, and attended three different colleges. What benefits my work with Hawaii VA Loans is that I understand the community we serve, because I am a member of the community we serve. I've also volunteered as a budget counselor for active duty military with Navy Marine Corps Relief Society.
What excites you most about being part of the Hawaii VA Loans team?
I love the philosophy here at HVL of providing value to the community.
If what we are doing doesn't add value, we don't do it. As a consumer, I dislike pushy marketing tactics that target the military, so I would never be a part of a company that operated in that manner. At HVL, we provide VA Homebuyer Seminars for veterans/service members, VA guideline training for realtors, and the Hawaii VA Foundation raises money for local charities. This is a company whose values and morals align with my own, and I'm happy to be a part of it!
What do you enjoy most about living the Hawaii life?
Since 2011, my husband and I have become a part of the islands paddling family, which is a pretty extensive group of people. We've traveled to almost every island competing in races, participated in the building of a koa wood canoe, and escorted the Hokulea to the beginning of its worldwide voyage. The camaraderie among the paddling community has been a wonderful experience for our family. We have truly gained an island family through paddling.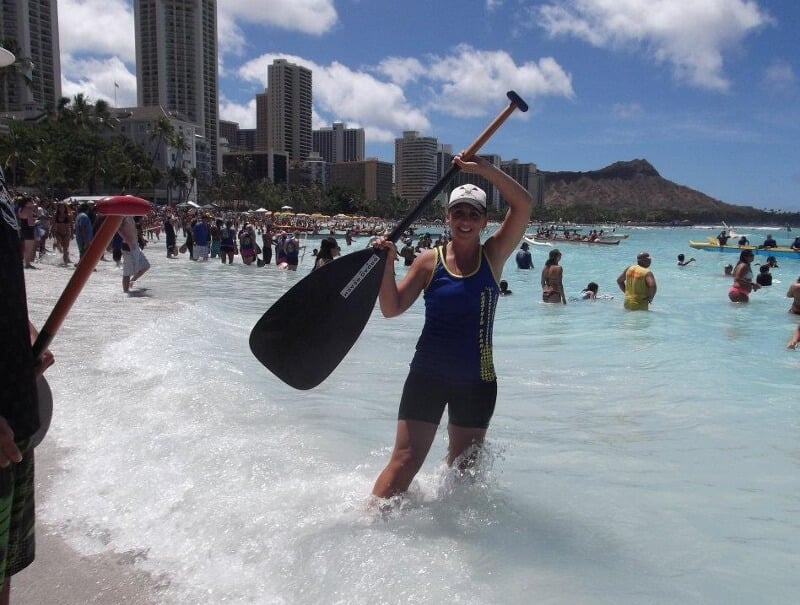 What's something you may not have expected to enjoy so much about island living, yet you do?
One of my favorite places in Hawaii is Volcanoes National Park and the Mauna Kea Observatory in the winter time. I love the brisk cool air in the morning at the park and the nearly freezing temperatures at the top of Mauna Kea at night. I love that you can wear a coat and within a 30 minute drive you can be at the beach swimming in perfectly temperate water.
Do you have one piece of advice for military families who have just arrived to the island?
Hawaii can be a hard transition for military families who are used to being within travel distance of extended family. Yet, forget about the things you "can't do," and take advantage of the many things you "can." Take advantage of your surroundings, visit the outer islands, hike to the top of a mountain and most of all, take some time to understand the culture and learn about this amazing place we have the opportunity to call home.
Mahalo, Brandi, for sharing that great advice and details of her life with us!
For more information on the VA loan process, contact Brandi at (808) 388-1550. To see how you prequalify for a VA loan, fill out our online application.