On October 2nd 2011, just as the first official Hawaii CrossFit Affiliate Challenge was wrapping up, after an amazing show of camaraderie and athleticism, the next bomb in the Hawaii CrossFit event schedule was dropped.
It was announced that on November 19th, a second throw down would be held. This time the stakes are higher, the bragging rights louder, and the competition fiercer then ever before. The second event in the Hawaii VA loans schedule of sponsored CrossFit competitions is going to be a battle between the branches of some of the most loyal and enthused members of the community? Our military. And let the smack talking begin.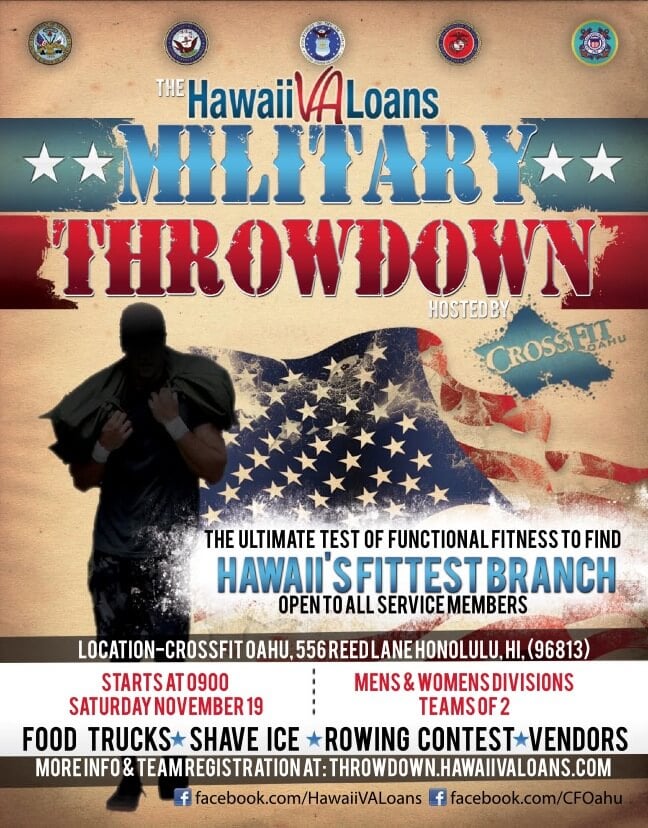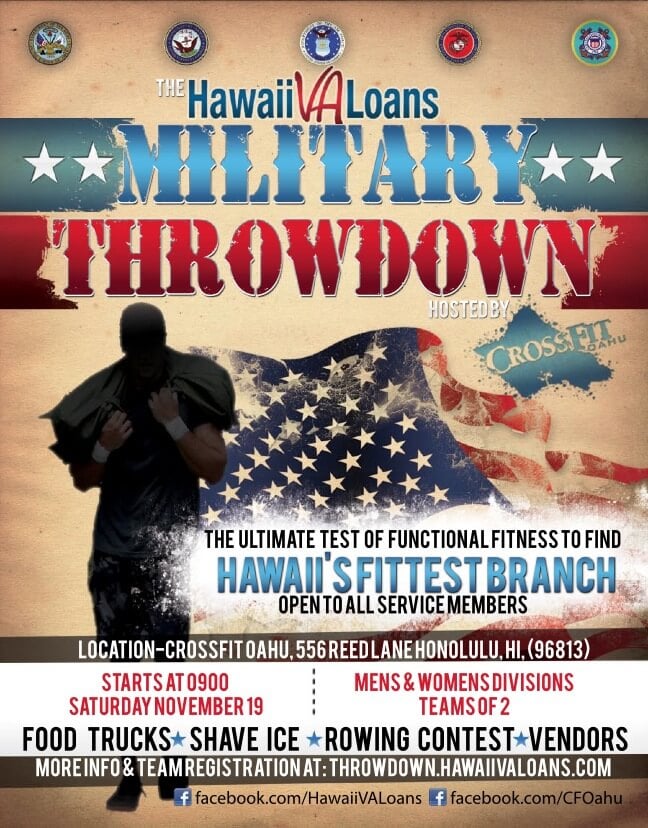 The Hawaii VA Loans Military Throwdown will showcase the fittest athletes, male and female, from the Navy, Marines, Coast Guard, Air Force, and Army. Not only determining the fittest branch, but the fittest members within each branch. This competition will also test their ability to strategize and function as a unit, in this two-man team competition.
This Saturday, hosted by CrossFit Oahu, 39 teams will put forth a display of team-work and elite fitness. Prepare to watch 8 Navy, 5 Marines, 1 Coast Guard, 5 Air Force, and 20 teams from the Army strive to prove their ranking as in the Hawaii CrossFit Military scene. 3 WODS will go down, teams will be eliminated, with only the top teams making it to the next round.
Have a hard time just watching the festivities? Join in and showboat your rowing skills, in the spectator rowing competition. Food trucks, shave ice, and some of our favorite WOD friendly vendors will also be on site. Event starts at 9am, please join us for this celebration of physical excellence in the military today.