On August 26th, 2012, 138 athletes convened at St. Louis School to compete in the 2nd Annual Hawaii VA Loans Showdown for Operation Homefront Hawaii.
As we did last year, we invited Hawaii?s top CrossFitters to battle it out in the largest Hawaii CrossFit Competition ever, all to raise money for a great charity – Operation Homefront Hawaii.
In last years inaugural event, in which 8 teams and 5 individuals competed – we were able raise $2,970 for the non-profit that helps families of deployed servicemembes with emergency assistance services as well as Hawaii?s Wounded Warriors coming back from deployment.
Banking on that experience, Hawaii VA Loans did it again, just this time it was on a far grander scale. There were 33 Teams and 6 Individuals taking part in the competition which comprised of 4 events each – to determine this years top Team and Individual Competitor.
The Hawaii CrossFit community came out in full force this year not just in attendance, but also with their pocketbooks as this year we all came together to raise a whopping $15,543.64 for Operation Homefront Hawaii!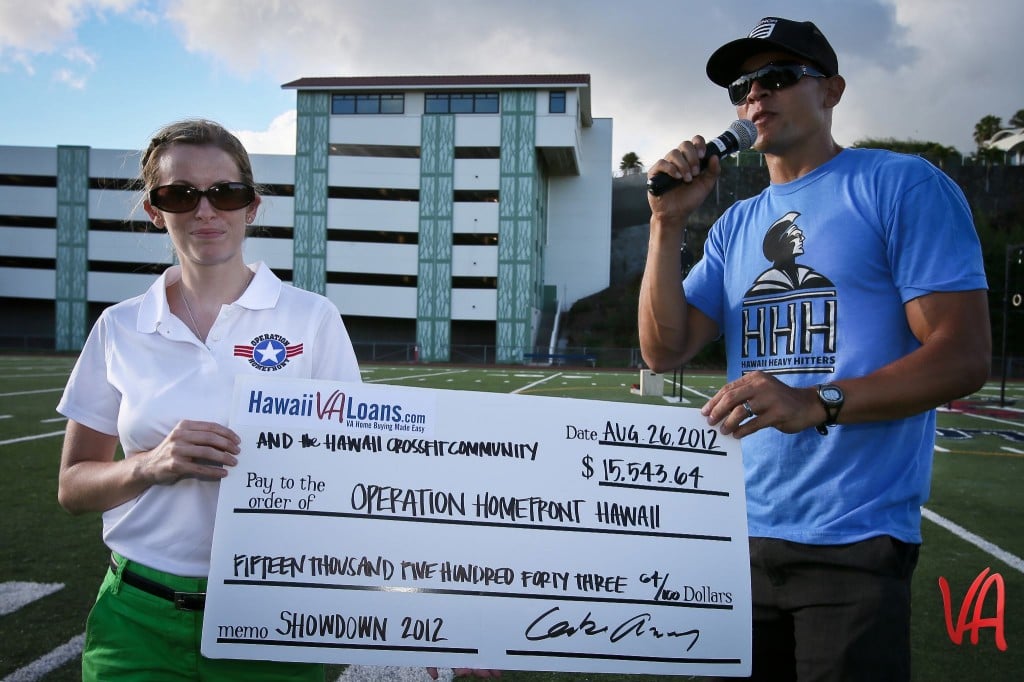 Team Competiton
On the Team Competition side – all Teams had the opportunity to compete in the first 2 events comprised of a sprint relay and traditional CrossFit Chipper event that included 8 different CrossFit elements.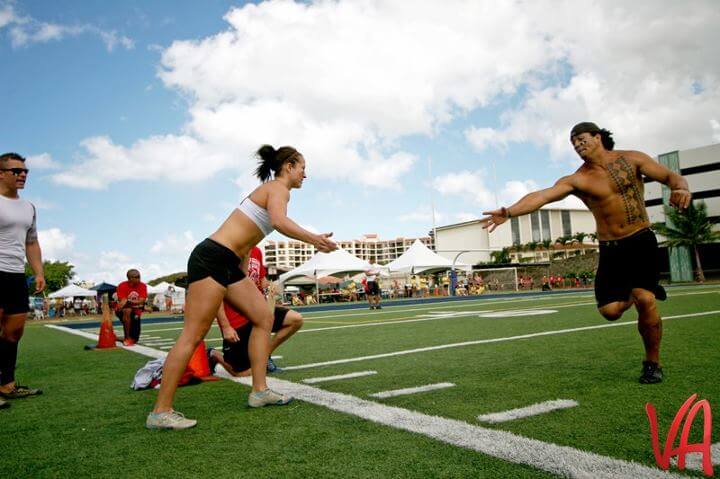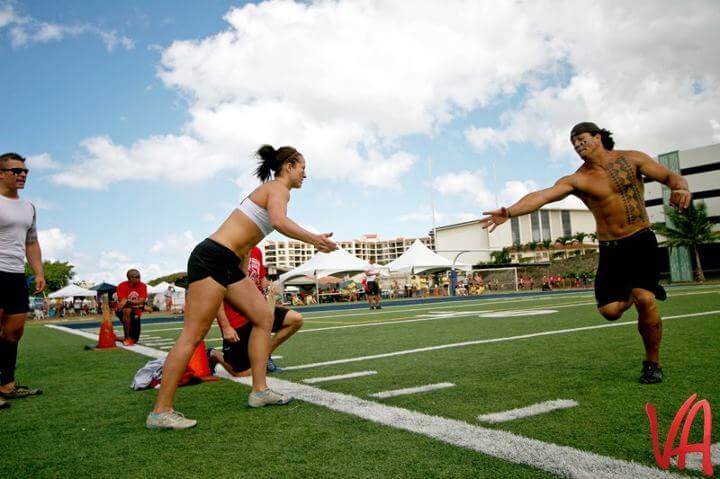 The Defending Champions, CrossFit 808 – Team 3, came out firing once again, coming in 2nd place on Event #1, and for Event #2, easily beating the rest of the field by nearly 2 minutes.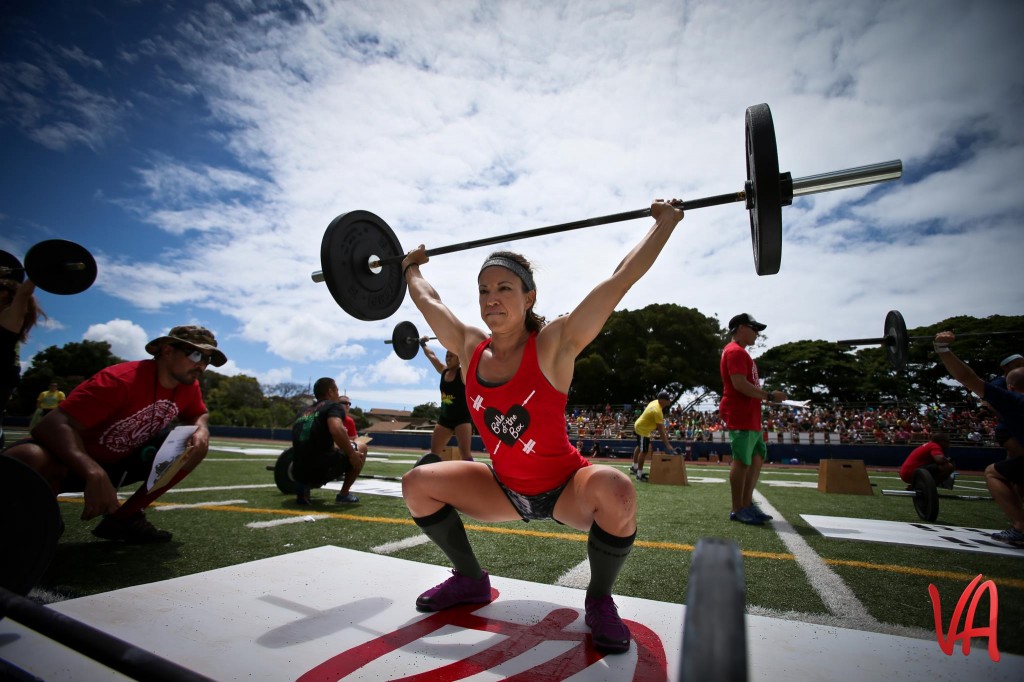 With the top 12 advancing to Event #3, it was time for the exciting ?Muscle-Up and Thrusters? WOD which each team had to perform a highly technical gymnastic element followed by a weightlifting movement that tested brute strength and work capacity.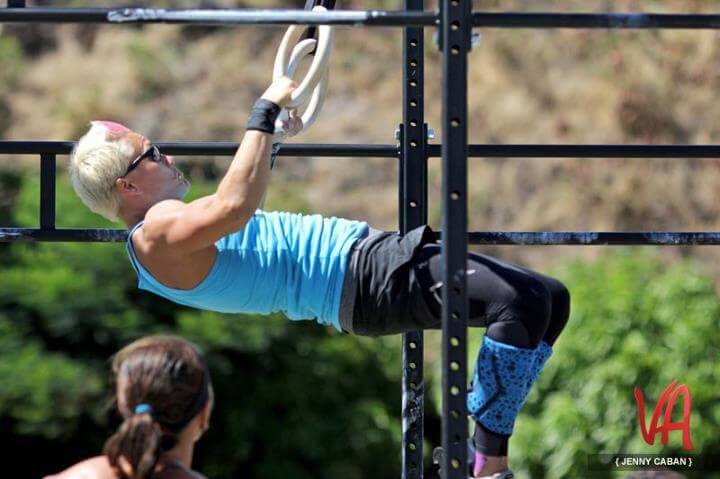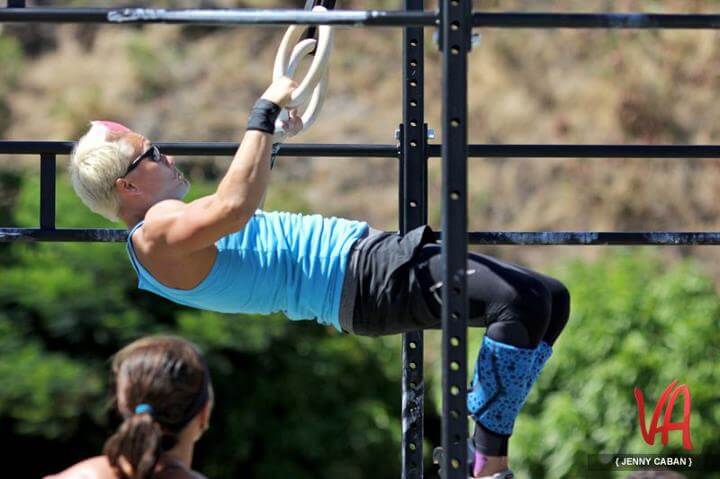 The stage was finally set for Event #4, in which only the top 6 teams advanced to. CrossFit 808 – Team 3 had the early lead and never let down, easily winning this event and defending their title as Showdown Team Champions. The crew from Kapolei – KSAC Powered by At Large Nutrition parlayed their consistent performance all day long to a 2nd place finish. The surprise came from CrossFit Waipio – Team 1 as they started the last event in 6th place, but clawed their way to the podium with an impressive performance in Event #4 and solidified their spot for 3rd Place.

Individual Competition
For the Individual Competition – the Elite CrossFitters didn?t disappoint the crowd as they put on an exciting show. This star-studded competition showcased the talents of Elyse Umeda – Head Coach of CrossFit 808, Josh Akiona – Coach at CrossFit 808, Noel Famy – Head Coach at KSAC, Dirty Alvarez – Head Coach at CrossFit Kailua, Adam Jamieson – Coach of CrossFit Kailua and our very first neighbor island competitor, Melissa Jamerino of Kauai CrossFit.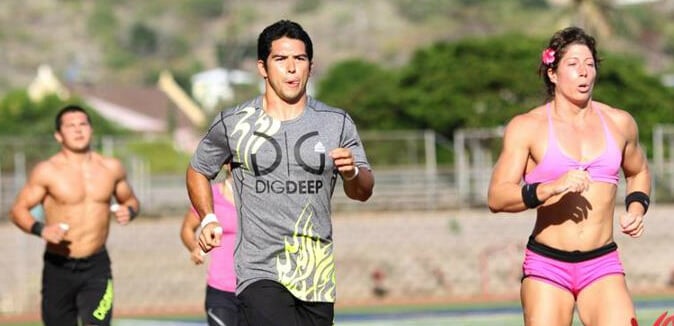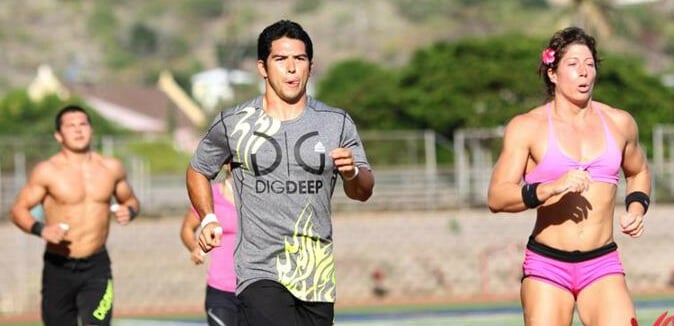 Elyse Umeda and Melissa Jamerino came out hot with 1st and 2nd place finishes in Event #1, respectively. Dirty Alvarez bounced back from his last place performance in Event #1 to get the best time in Event #2. In Event #3, Noel Famy put up an impressive 295 lb Clean & Jerk to win that portion of the event. Finally, Event #4 belonged to Adam Jamieson as the brutally challenging, classic CrossFit workout that was a hybrid of 3 different Hero and Benchmark WODs, proved to be what he needed to finish overall in the top 3.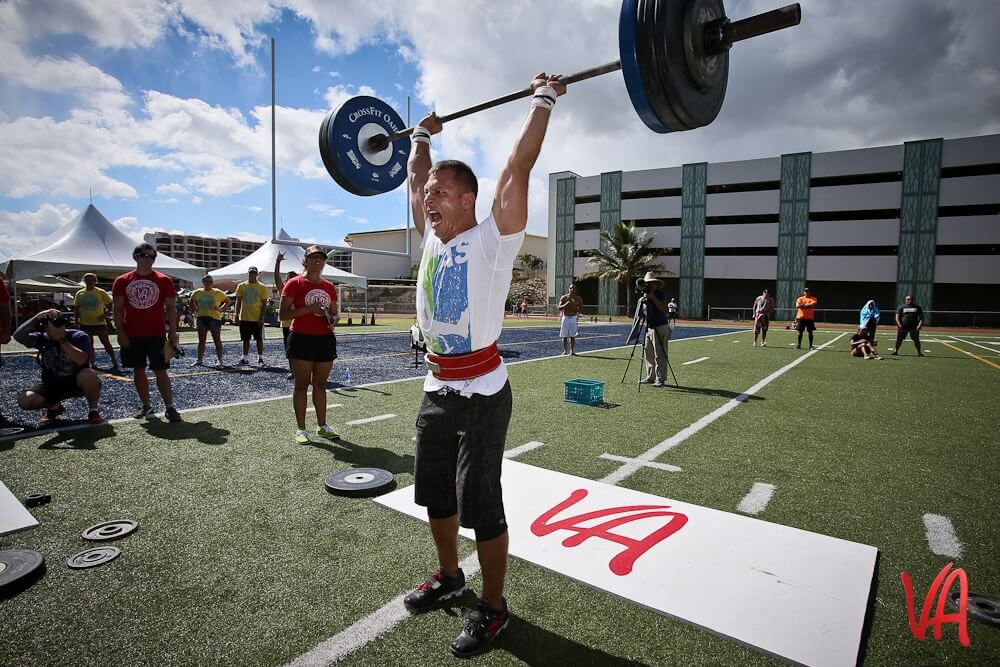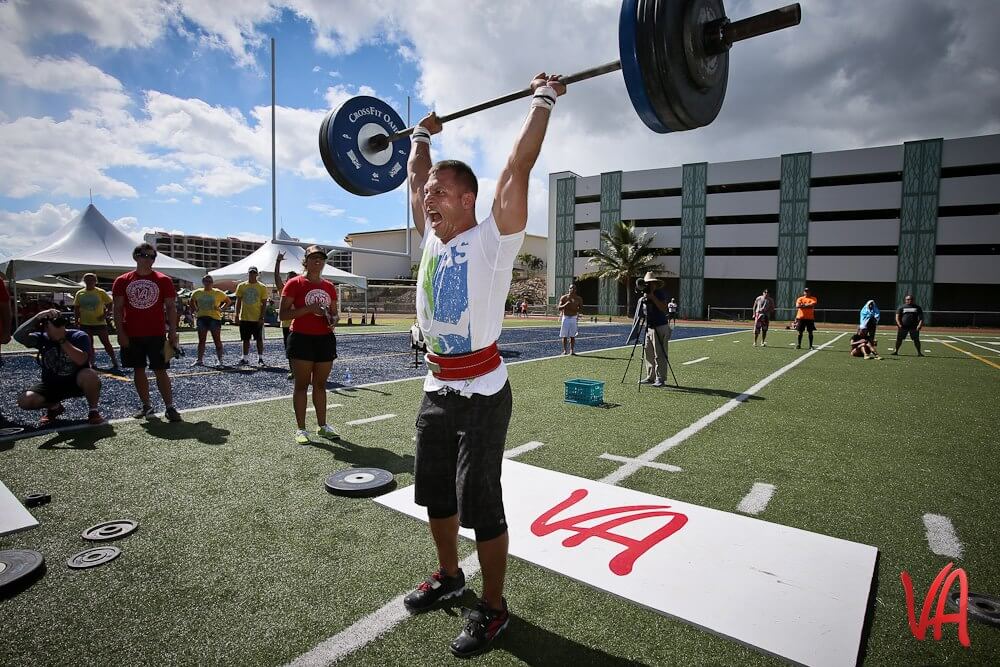 At the end of the day, Elyse Umeda showed why she has competed in 2 of the last 3 CrossFit Games as she finished with a dominating 1st place finish. Her CrossFit 808 coach, Josh Akiona stood next to her in 2nd place and Adam Jamieson, with his first place finish on Event #4, rallied to get the 3rd spot on the podium.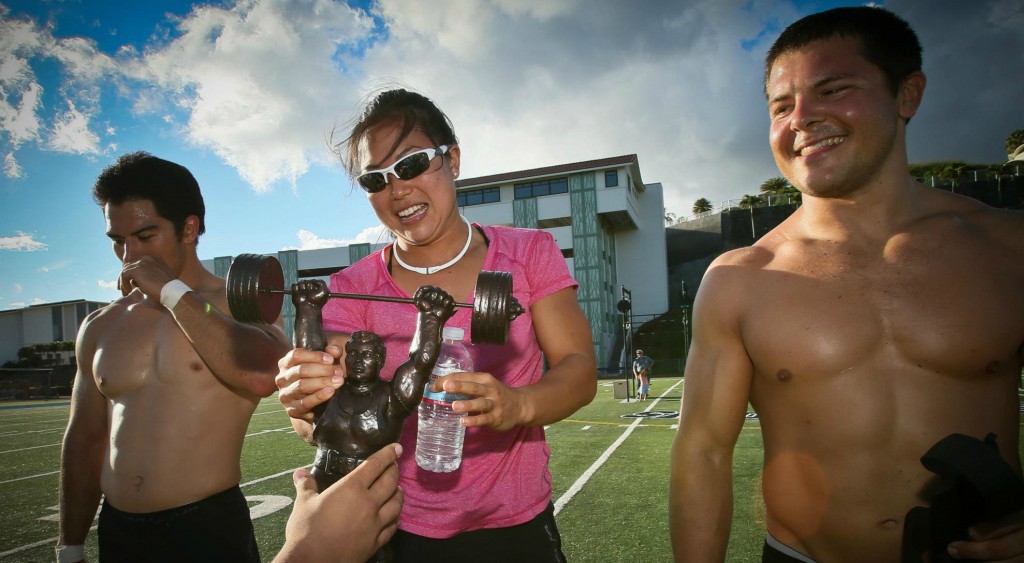 With all said and done, it was a great event to bring the Hawaii CrossFit community together to showcase their talents but to also pull together and raise money for a great cause. Goes to show how strong and vibrant the Hawaii CrossFit community is – and with this continuance growth towards functional fitness, we can?t wait to see what the turnout will be for the 2013 Showdown!