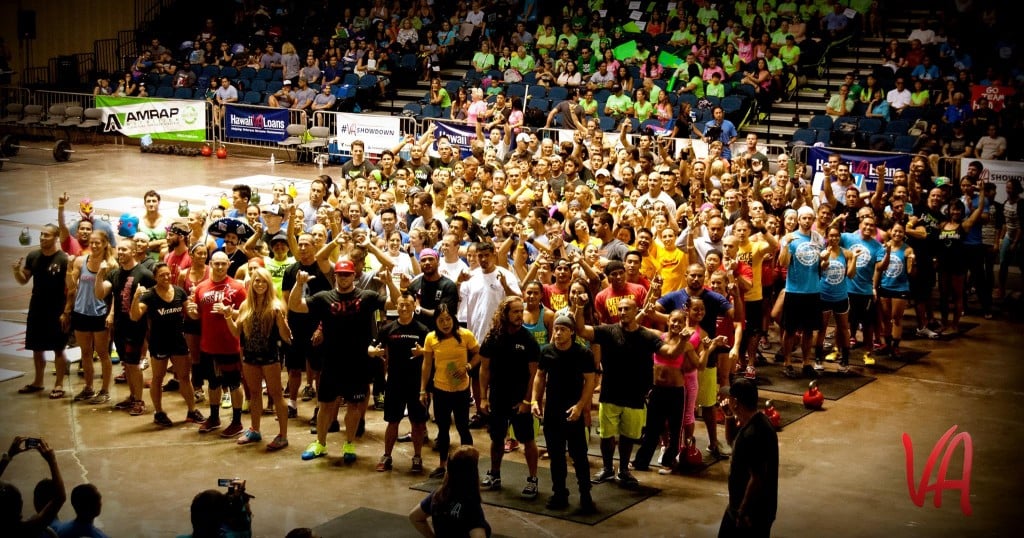 As we look back upon our third consecutive Hawaii VA Loans Showdown and the impressive actions of Hawaii's CrossFit community, we see the values in practice that we hold so dear. This month's Ambassadors of those values are the Hawaii CrossFit community, as well as the many military veterans and families who participated not only in the difficult physical competition but also in raising over $28,955 for Operation Homefront Hawaii – an amazing amount!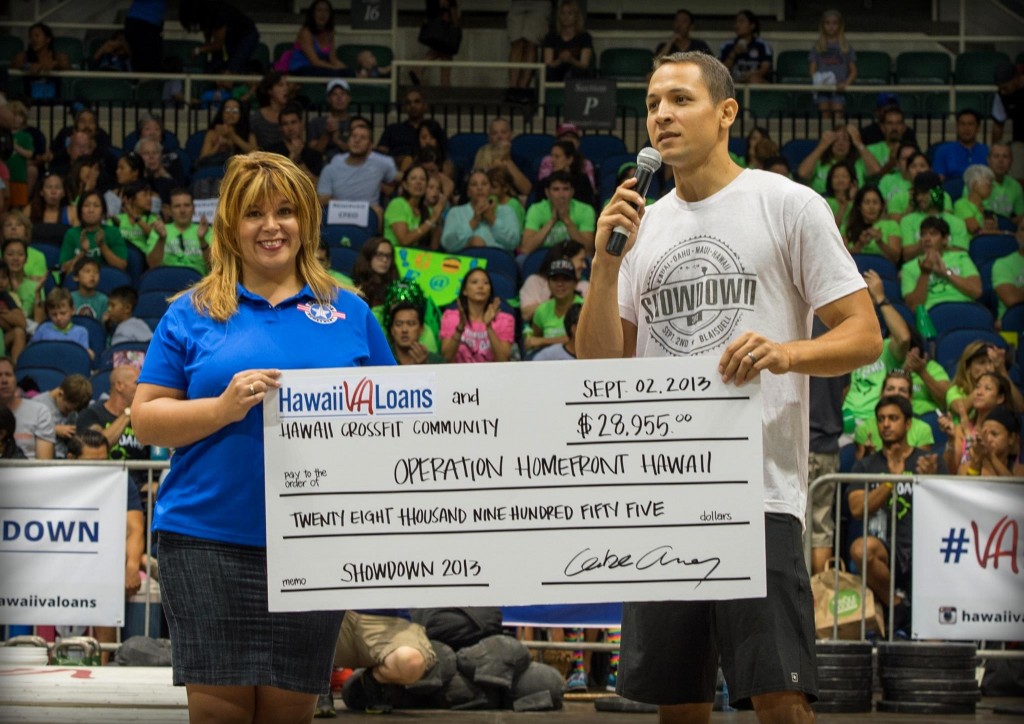 Our History
We began this journey three short years ago, and the growth since 2011 has been nothing short of an inspiration.? In 2011, we had just eight teams and fifty athletes and raised $2800 for Operation Homefront.? In 2012 that grew to 33 teams with 137 athletes and over $15,000 raised. In 2013 we watched the Hawaii Crossfit community step up with 52 teams, 219 athletes, and $28,000 raised for Operation Homefront ? 1000% increase from just three years before.? We began the competition at CrossFit Ewa Beach, expanded to St. Louis School in 2012 and, this year, packed the Blaisdell with athletes, their supporters and families.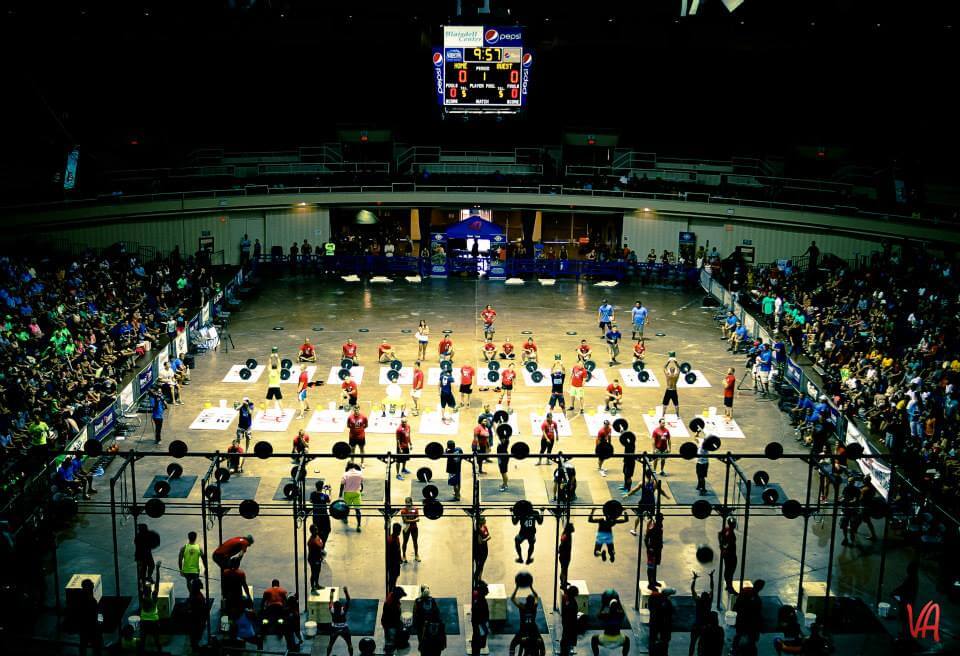 Our Goals
The goal of this event has always been bringing Hawaii's CrossFit community together. Just like the military families we support, many in Hawaii are farther from opportunities found more easily on the mainland. For our athletes, that means that the Showdown might be the only chance for their Ohana to see them compete in person. For many, while they are amazing athletes the CrossFit games are out of reach and this is their big competition to look forward to each year. In addition, the Showdown's goal is to give back and honor our military community, and the exponential growth in the donations we are able to share gives us great joy. Over 30% of our competitors are Active Duty Military, and if we began to count those who work in support of, or are in families connected to our military in Hawaii that number could grow.
They Inspire Us
For example of competitors that inspire us, there is David Lyman, and his Team Lava, who fund raised while deployed in Afghanistan so that they could support and compete at the Showdown on Labor Day 2013. Imagine not only fighting for your country overseas, but taking the time to both train and fund raise in support of military families back home that is true commitment and perseverance.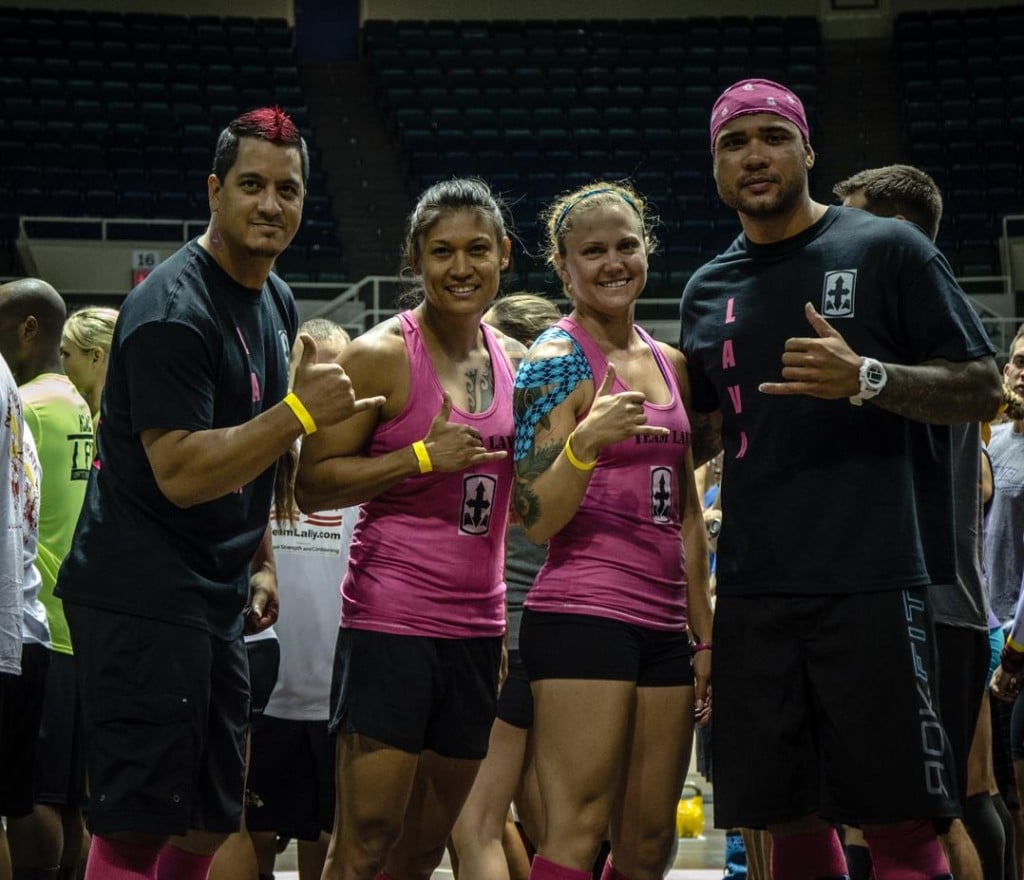 Our amazing competitors from the military don't stop there, a few others include;
Navy Spouse, Emilia Quezada & Army 1st Lieutenant Dave Romaka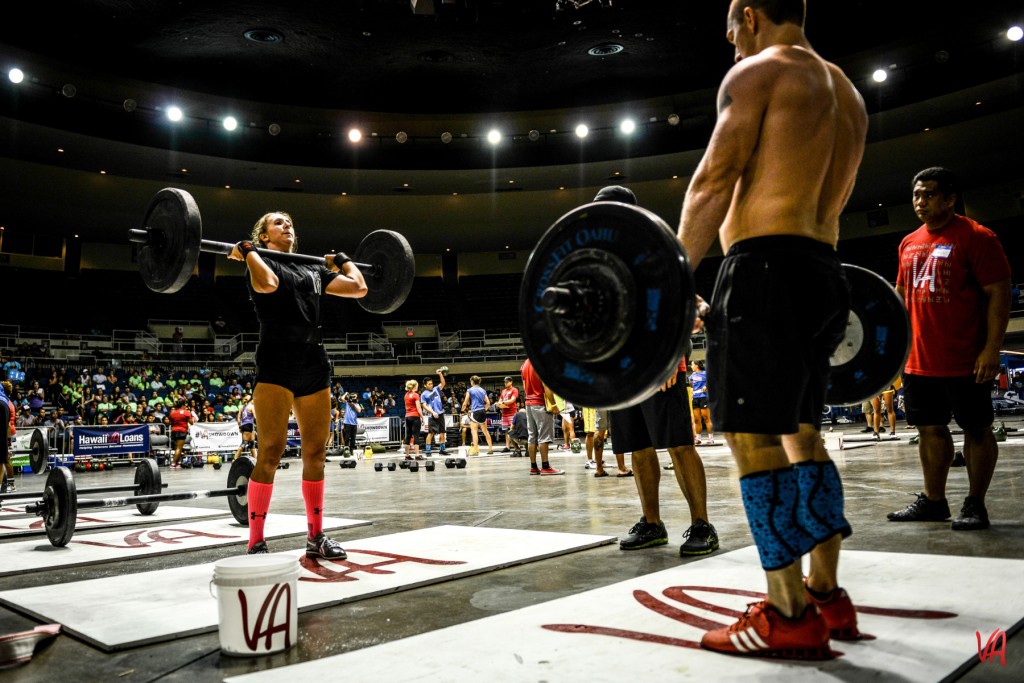 and Army Helicopter Pilot, Nicole Collins,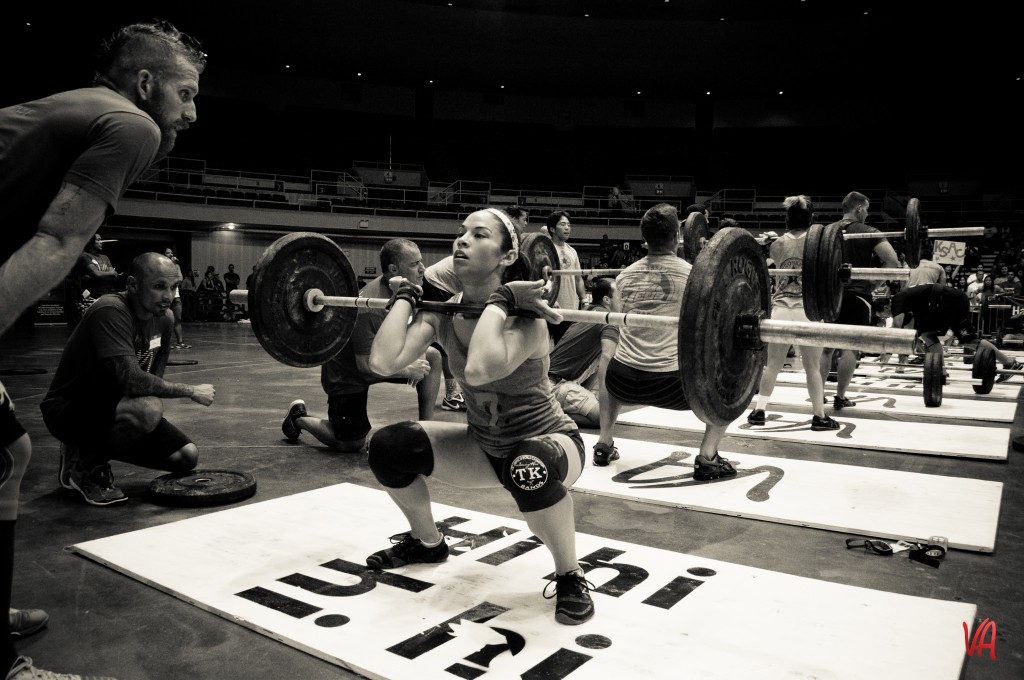 and honestly, so many more that we could never list them all!
Our top three winning teams – CrossFit 808's E's Angels, CrossFit 808's Chuck's Steakhouse and KSAC's Powered by at Large ALL had at least one service member on the team – our Hawaii military families are truly the cream of the crop when it comes to improving their community and physical achievement!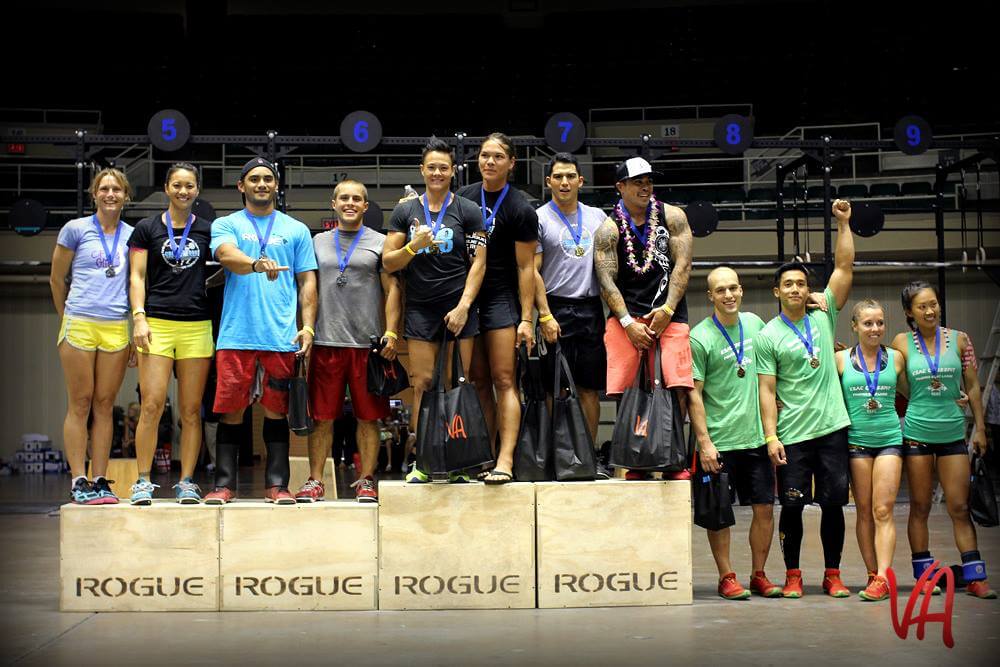 This is the first year that we've opened up our strong local competition to include regional athletes, and CrossFit responded positively. Our individual competitors included the 2010 CrossFit Games womens champion, Kristan Clever, and other top mainland athletes that were up against our strong local talent. With a top-three for both men's and women's individual that show what a strong competition this is, we could not be more proud.
Women's individual champions this year were 1. Jamie Hagiya of Torrance Fit Lab, 2. Elyse Umeda of CrossFit 808 and 3. Kirsten Pedri of CrossFit Davis.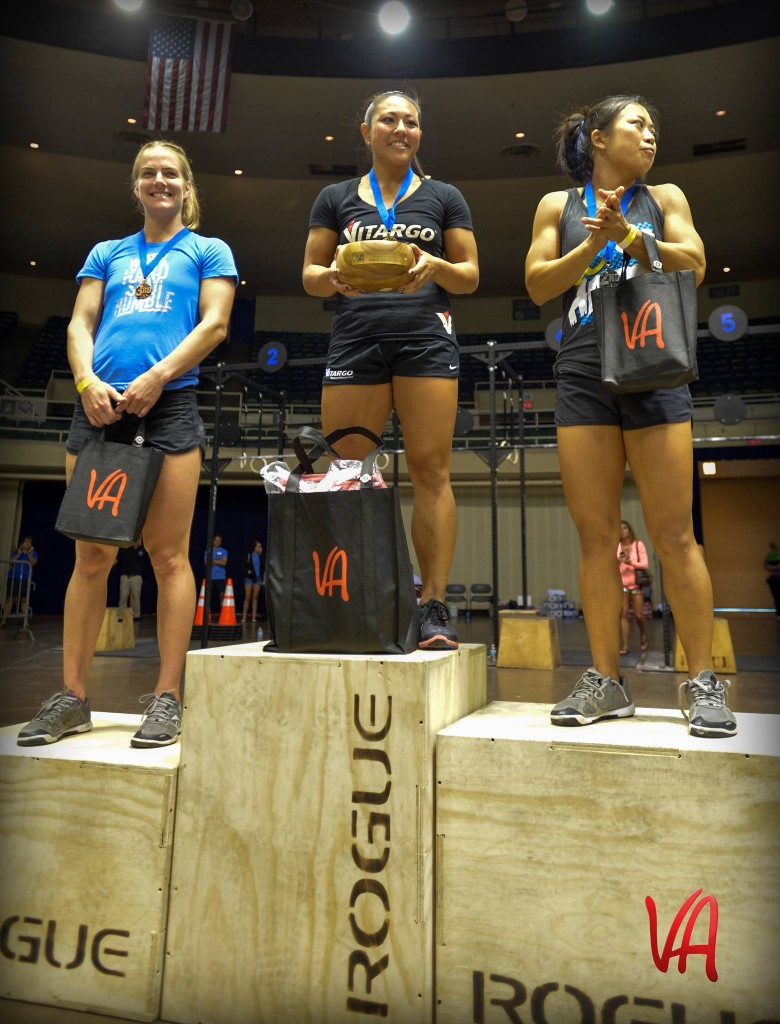 Men's individual champions this year were 1. Ben Alderman of CrossFit Ironmile, 2. Danny Nichols of TJ's Gym in Marin and 3. Chad Melton of Valley Crossfit.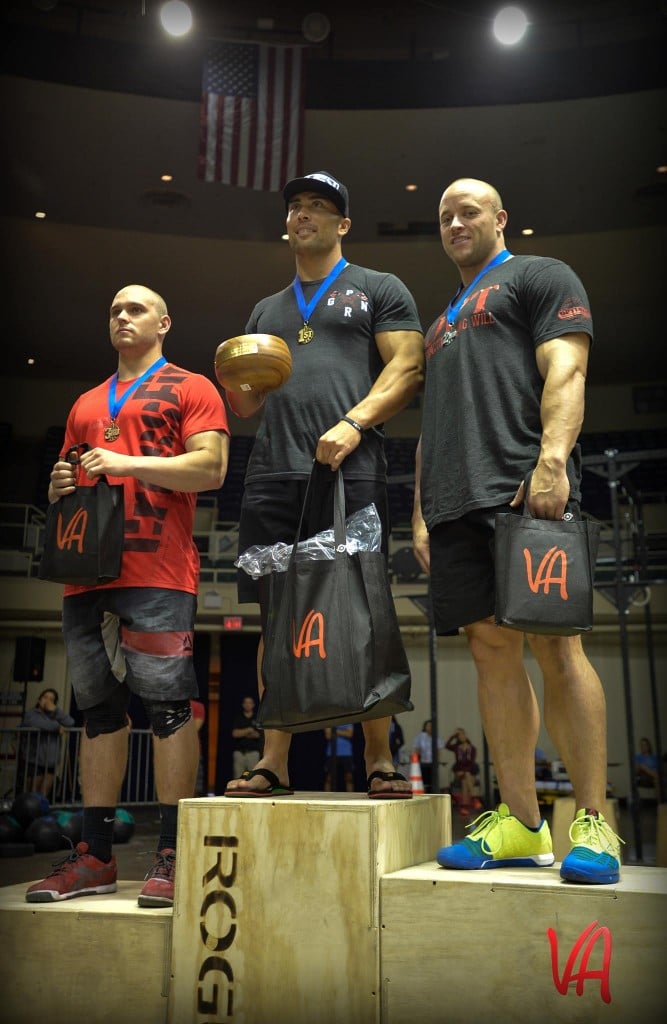 2013 Ambassadors
As we reflect on this last month, our Hawaii CrossFit community and the athletes that push themselves physically while supporting our military families with quiet strength inspire us. They embody all that we look for as Ambassadors of our Hawaii VA Loans values and are proud to present all 219 athletes and the hundreds of volunteers as our September 2013 Ambassadors.