It's that special time of year! Tinsel, mistletoe, and sand! Sand?! Yes, that's right, celebrating Christmas in Hawaii may be a tad different than a mainland holiday experience in colder climates. Here in the Hawaiian islands, we embrace warmer weather, making sand-snowmen instead of snowmen, and we indulge in shave ice a bit more than hot chocolate. Yet, we can still hunt for the perfect Christmas tree, decorate our Hawaii homes, bake sweet treats, and of course, enjoy the music of the season!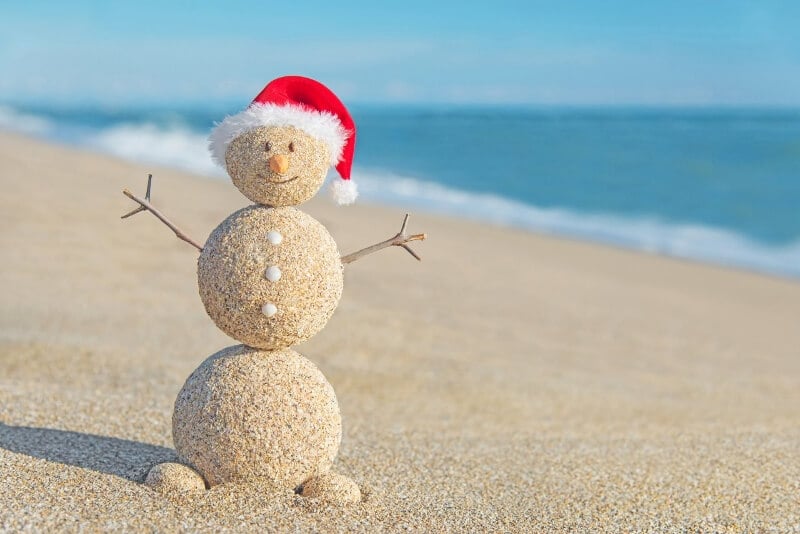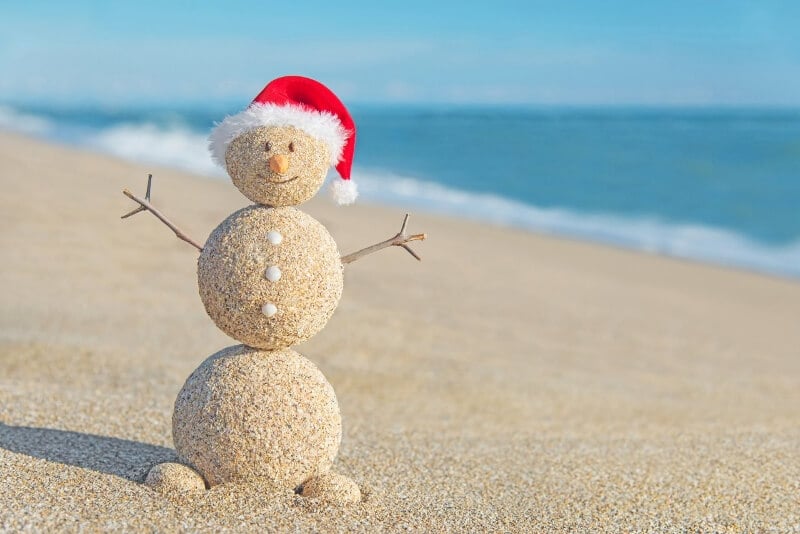 You may be asking yourself, "What's the perfect way to get in the festive spirit of a Hawaii Christmas?" Well, if we have anything to say about it, it's with live music, of course! That's why we are excited to announce the first headlining concert of our ultra-talented Realtor Relations Director and award-winning singer/songwriter, Maila Gibson, and her musical partner, Ben Vegas:
A Happy Hawaiian Christmas with Ben & Maila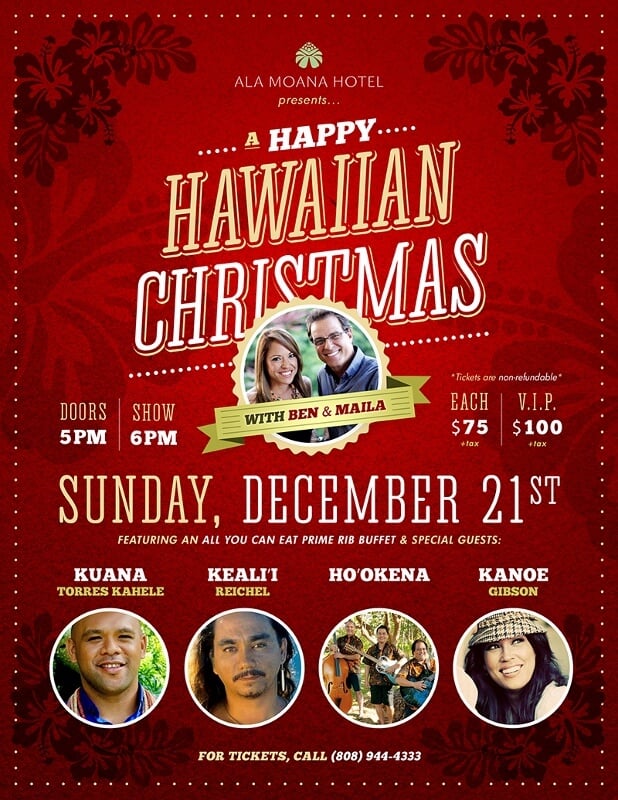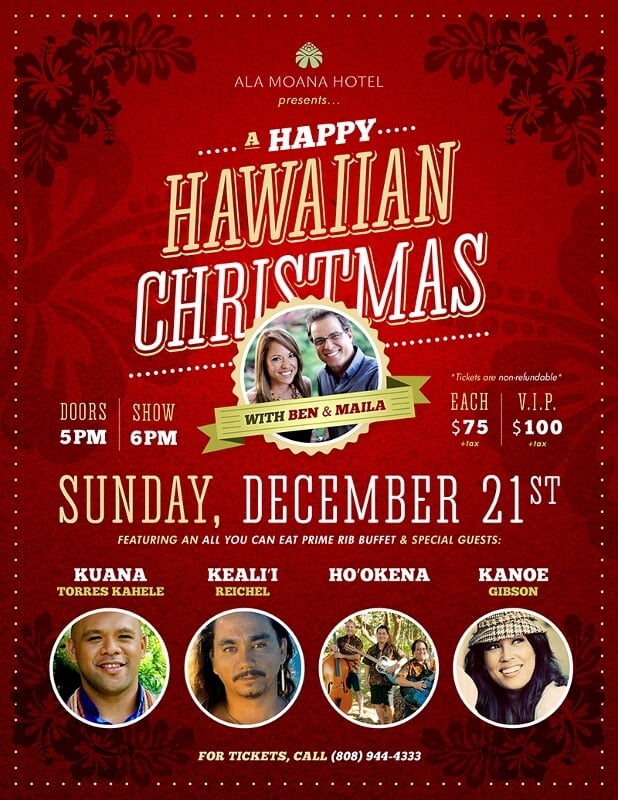 Ben & Maila have been entertaining audiences with their music for over ten years together. On Sunday, December 21st, at the Ala Moana Hotel, bring along your friends and loved ones to see them live in concert with special guests Kuana Torres Kahele, Keali'i Reichel, Ho'okena, and Kanoe Gibson.
At Hawaii VA Loans, we only share the best, most important information on VA loans and life in Hawaii. That means you can trust us when we say that you'll have a beautiful evening with the sounds of Ben & Maila, and a Hawaiian Christmas experience that you will never forget. Be sure to save the flyer above for ticket prices and details. Mele Kalikimaka!