Are you searching for clear and comprehensive VA home loan information in one resource? Look no further! You'll be seeing 2020 with our newest VA Homebuyer's Guide!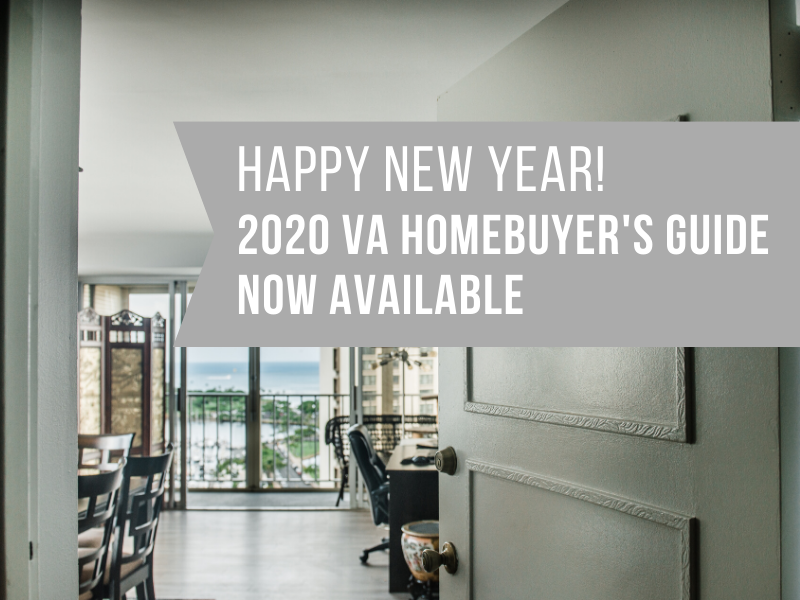 That's right. The 2020 VA Homebuyer's Guide is available for free download HERE.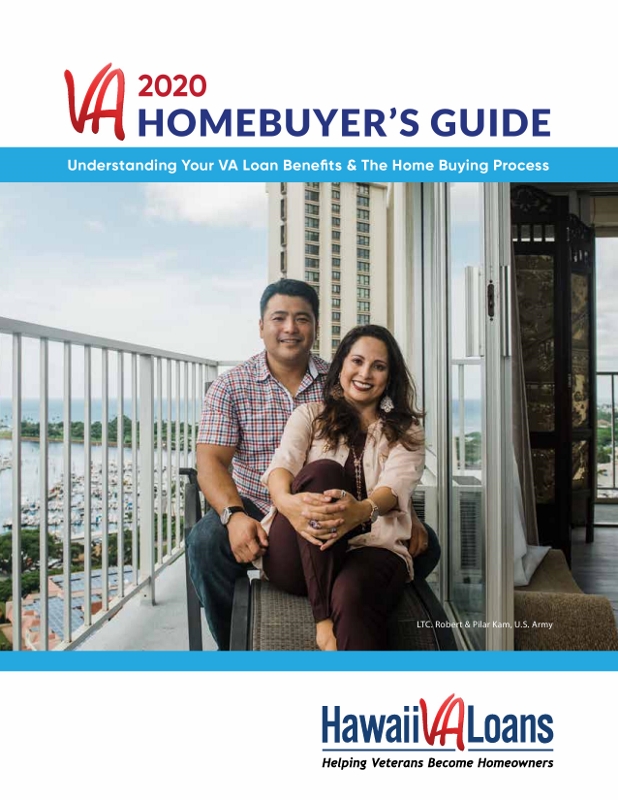 Since 2008, Hawaii VA Loans has published the annual guide to reflect the most current VA home loan information for Oahu and all of the Hawaiian islands.
Inside the Guide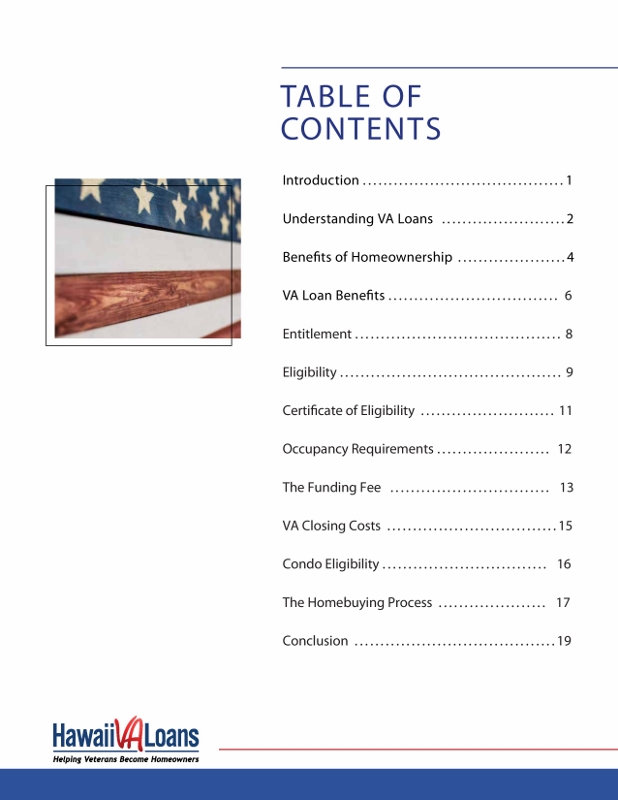 In just 20 pages, you'll discover:
the undeniable benefits of homeownership,
information on VA loan limits in Hawaii (hint: there is NO LIMIT)
the complete steps of the VA home buying process,
and more!
The 2020 VA Homebuyer's Guide is the first step many of our customers have taken to to begin the process of using their VA home loans in Honolulu and across all Hawaii's counties. If you're a service member or U.S. veteran interested in becoming a Hawaii homeowner, put your hard-earned VA home loan benefits to work for you!
More Digital Resources
We believe VA loan information should be easily accessible from wherever you may be in the world. So after you download the VA Homebuyer's guide, check out more free Buyer Resources, the Hawaii VA Loans Blog and our Video Hub for extra VA home buying knowledge.
The Hawaii VA Loans Way
Established in 2007, Hawaii VA Loans is the longest-running VA loan specialized lender in Hawaii. Our longevity in Hawaii's mortgage industry is a result of our customer-focused philosophy from start to finish. We train our team to simplify the VA loan process for military and U.S. veteran home buyers, so the only hassle they have is choosing the perfect island home.
You don't have to be in Hawaii to give one of our local VA Loan Specialists a call either! He or she will be happy to work with your unique schedule to answer questions and get you pre-approved for a VA loan in Hawaii. Our VA Loan Specialists can also recommend a trusted Hawaii real estate agent to help with your home search!
When you're ready, here are three ways to get started:
Call  808-792-4251 to talk with a member of our Hawaii VA Loans team.
Book an appointment with a VA Loan Coordinator to call you directly.
Fill out this short online application and we'll get in touch with you.
Hawaii VA Loans is ready to help with you VA loan financing in Hawaii. Mahalo for choosing us as your source for VA home loan information!