In addition to all the standard benefits of the VA loan program, there are some distinct money-saving advantages of buying during the PCS process.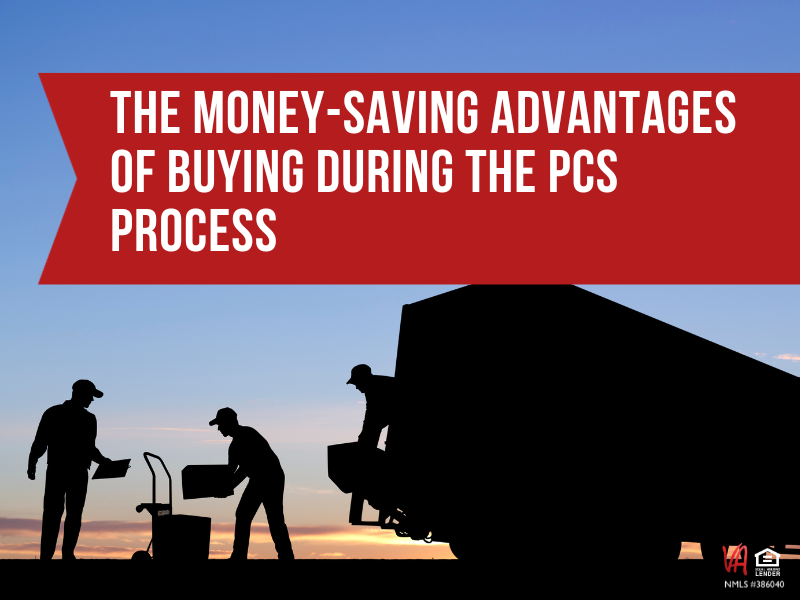 1. Moving Expenses
Your moving expenses are paid for by the military. If you rent somewhere before buying, you'll have to pay for that move yourself. Hiring movers can be costly. Forbes magazine reports the average cost to hire movers to move a three-bedroom home locally costs around $2,100 in 2023.
2. TLA Reimbursement
Temporary Lodging Allowance (TLA) is an awesome money-saving benefit once you PCS to Hawaii. When you arrive in Hawaii, you're entitled to up to 60 days of TLA while you settle in, house hunt, and wait for your house to be ready. Therefore, getting pre-approved for a VA home loan before you PCS to Hawaii will expedite the house hunting and buying process.
3. Collect Your BAH
You can collect your Hawaii Basic Allowance for Housing (BAH) for the time between check-in at your new duty station until closing on your home while you're in temporary lodging. Therefore, you can save your housing allowance since you don't have to pay it out to a rental management company.
4. Summary of PCS Earnings (60 Days in Lodging)
It's worth noting that active duty servicemembers can take advantage of BAH, COLA (Cost of Living Allowance), and DLA (Dislocation Allowance) to pocket roughly $15,000 if they buy a home. Check out the graphic below which illustrates this scenario.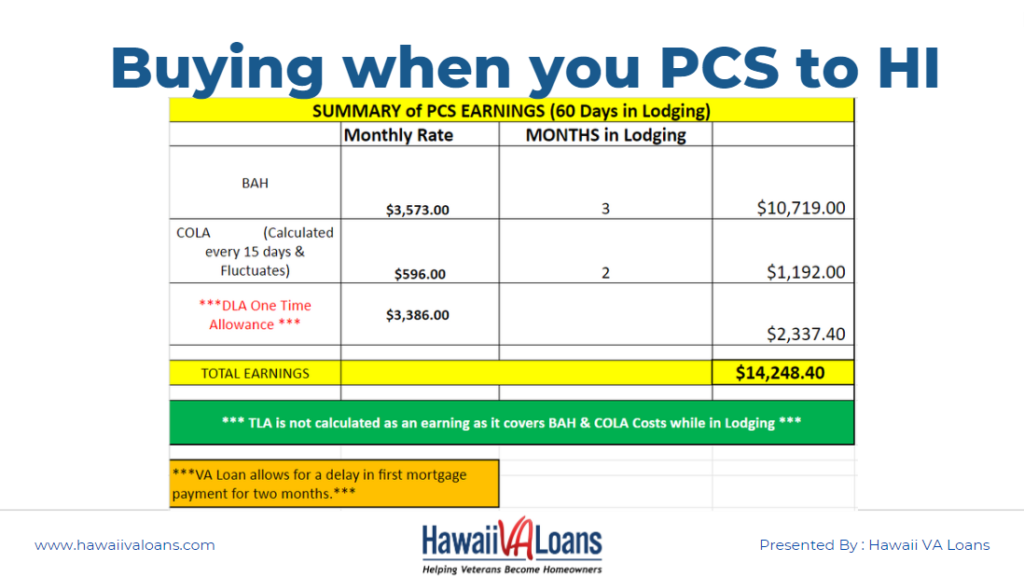 Finally, it's imperative that in order to attain these money-saving advantages of buying during the PCS process, you must contact a VA Loan Specialist. Contact us at 808-792-4251 or fill out our secure, online loan application here.