Aloha, service members! Here at Hawaii VA Loans, one of our goals is to be your go-to, trustworthy resource for information on home buying and the VA loan process. In order for us to achieve that, we think it is important to break it down for you. Not in dance moves, but in data, BAH style. We'll leave the break dancing to you – for after you sign those closing papers.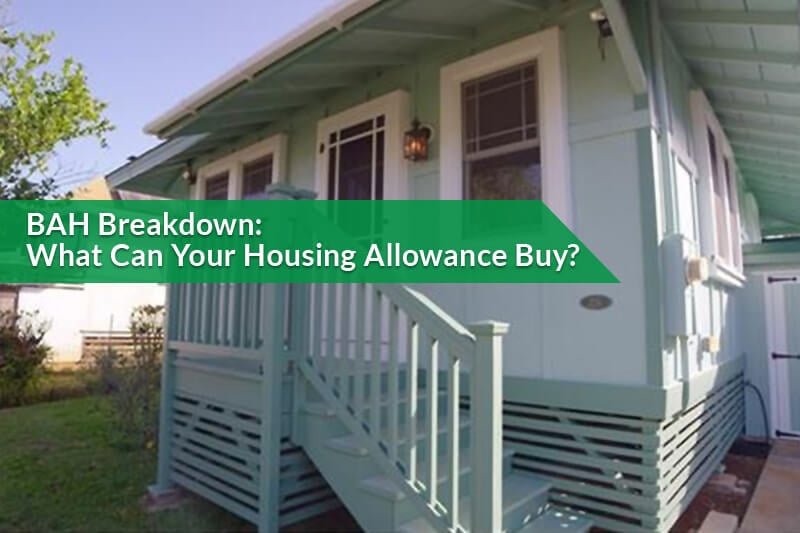 What can your BAH buy?
If you're a single soldier or married (and even if you have children and you're looking to live the "tiny house" vibe that has swept many parts of the nation), then this is the perfect property for you – a completely renovated 1941 Hawaii bungalow! Let's take a look at the photo of the front of the home without our title banner on it.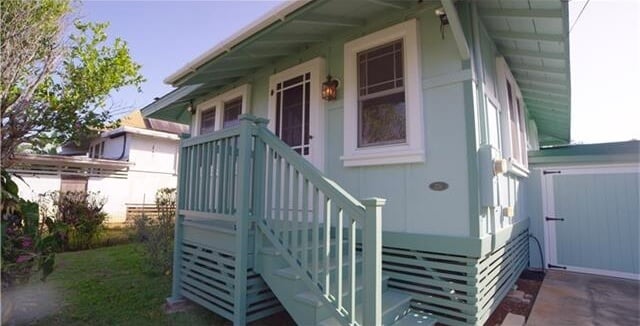 Now that's vintage charm! Yes, it's 580 square feet, but it's also on a 4,500 square foot lot (giving you plenty of room to expand if your future plans desire). And the lush backyard is a big bonus!
A rare bungalow like this one is a great opportunity for a servicemember to use their VA loan and BAH to buy their own home, instead of renting a condo. We love this property for three reasons:
It has historic appeal.
It's 100% renovated.
The future potential to add on is certainly there.
Located in the central valley of Wahiawa, this home is an approximate 10 minute commute to Schofield Barracks, 20 minutes to Wheeler Army Airfield, and 30 minutes passing pineapple fields to the surfing sites of the North Shore. It's quietly tucked away on Thomas Street with Wahiawa District Park and the rainforest gardens of Wahiawa Botanical Gardens close by. The commute to Honolulu International Airport is about 25-30 minutes.
Inside Scoop
upgrades: owner spent $114K on remodeling with old meets new details
parking: driveway, 252 sq. foot garage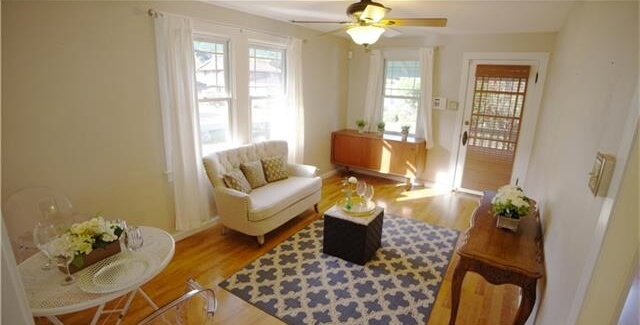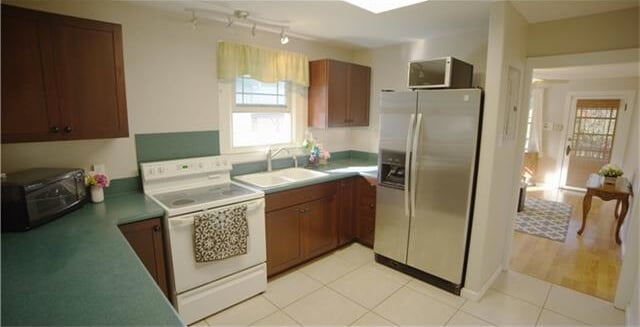 More Details
4,500 square foot lot with fruit trees and tropical plants
flooring: ceramic tile & laminate
some inclusions include: washer & dryer, dishwasher, microwave, range/oven, refrigerator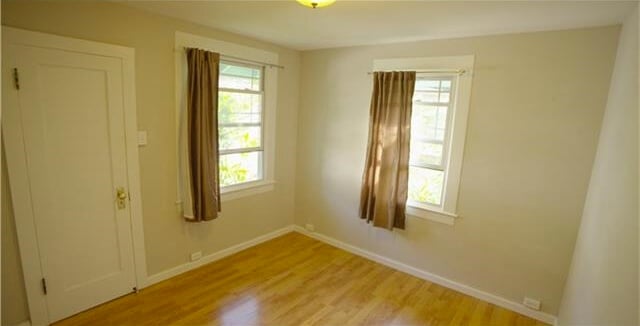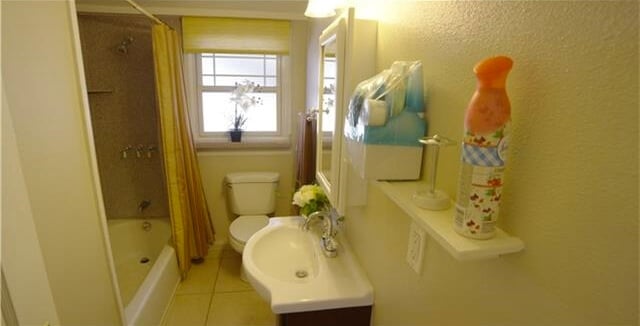 A perfect sized yard for green lovers to BBQ and wind down from a week of work with friends.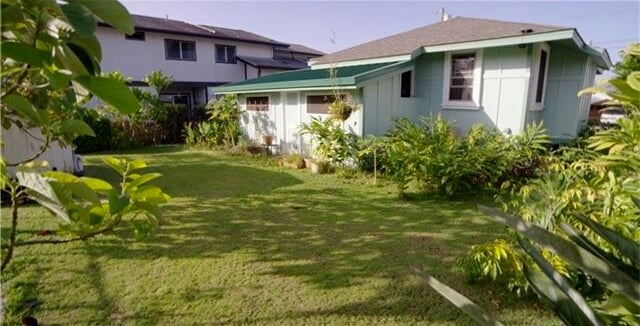 It has front yard space and it's fenced, too!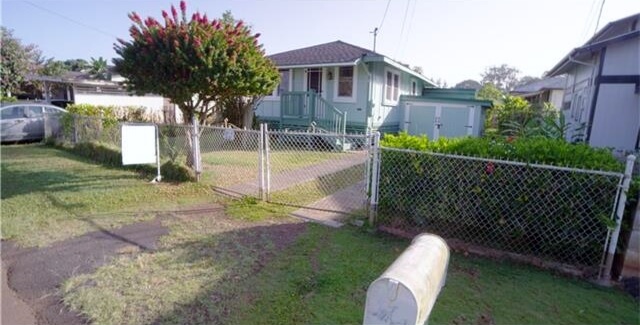 The BAH Breakdown
Where: 226 Thomas Street, Wahiawa, HI. 96786
Bases nearby: Schofield Barracks – 4.1 miles; Wheeler Army Airfield – 4.7 miles; Tripler Army Medical Center – 18.2 miles
Points of Interest: North Shore – 10.2 miles; Airport – 17.9 miles
Property type: Detached Single Family
Asking price: $435,000
Bedrooms: 2
Bathrooms: 1
Land: 4,500 square feet
Living: 580 square feet
Rates
Interest Rate: 3.375%
APR: 3.591%
P&I: $1964.46
Taxes: $126.15
Insurance: $120
Total Estimated Monthly Payment = $2,210.61
What BAH Rates Cover This Monthly Payment?
Service Members with Dependents
The 2016 Hawaii BAH Rates support the ability for ALL active duty ranks with dependents to afford this single family home if purchased at its asking price. For an E-1 to and E-4 with a spouse, the estimated monthly payment for this property is approximately $400 below their BAH rate which is $2613/month.
Service Members without Dependents
The 2016 Hawaii BAH Rates support the ability for ranks E-5 and above without dependents to afford this property if purchased at its asking price.
Would you like to find out if you qualify for a purchase price like the properties above? Fill out this online application or contact VA Loan Specialist, Tai Gustafson at 808-673-0014.
Interested in viewing this property in-person? Contact Jackie Oldbury of Coldwell Banker Pacific Properties – Kapolei at 808-393-3829.
Check back soon for another property with a BAH Breakdown!