Do you want to continue giving your clients the best home buying experience imaginable? We know you do, and you're invited!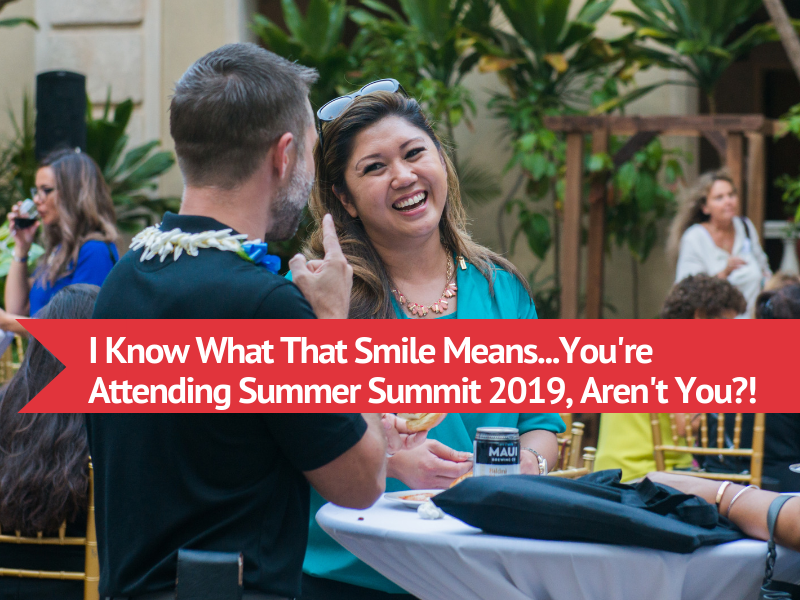 As a real estate agent in Hawaii, you have the awesome opportunity to work with the large population of prospective military buyers each year, so being able to discuss the most up-to-date developments on the best home loan option for them – the VA Home Loan Program – is paramount to your business of building comprehensive agent-buyer relationships.
Don't worry. We're not talking about having you read a VA press release or loan data sheet. Our vision for giving you the information you need is much better (and more fun)!
On June 12th 2019, Hawaii VA Loans has planned an event just for you –
What can you expect?
Well, we hope to give YOU the best experience imaginable!
Summer Summit 2019 will be:
An afternoon full of lively discussion at a great venue – Artistry in Kakaako
Networking with your Hawaii real estate colleagues
Getting the inside industry scoop on VA loans & Hawaii home buying
Topped off with the best food catered by Chef Andrew Le of renowned Chinatown restaurant, The Pig & the Lady
Drinks hosted by Mark Kam of Liberty Mutual
Music by the talented John Akapo
That's not all!
In addition to our "What's New Regarding VA Loans in 2019" panel discussion with industry insiders, we are welcoming a special Keynote Speaker to Summer Summit 2019:
Walter Thoemmes has spent 24 years at Kamehameha Schools – the last four being Managing Director of Commercial Real Estate. In his role, Walter oversees Kamehameha Schools' vast real estate portfolio which includes spearheading its latest real estate development that plans to add an estimated 8,000 new homes in Honolulu's urban core that includes Waipahu, Waiawa, Moilili, Kakaako & Kapalama Kai.
Get your tickets now!
Early bird pricing of $15 per ticket ends Friday, May 31st! Price per ticket will be $25 thereafter. PURCHASE TICKETS HERE.
Location & Schedule
Address: 461 Cooke Street Honolulu, HI. 96813
Doors Open: 3:00pm
Opening Remarks: 3:30pm
Keynote: 3:40pm
Panel Discussion: 4:00pm
Food & Entertainment: 5:00pm
Hawaii VA Loans is Hawaii's longest-running VA loan specialized lender. We help veterans become homeowners!