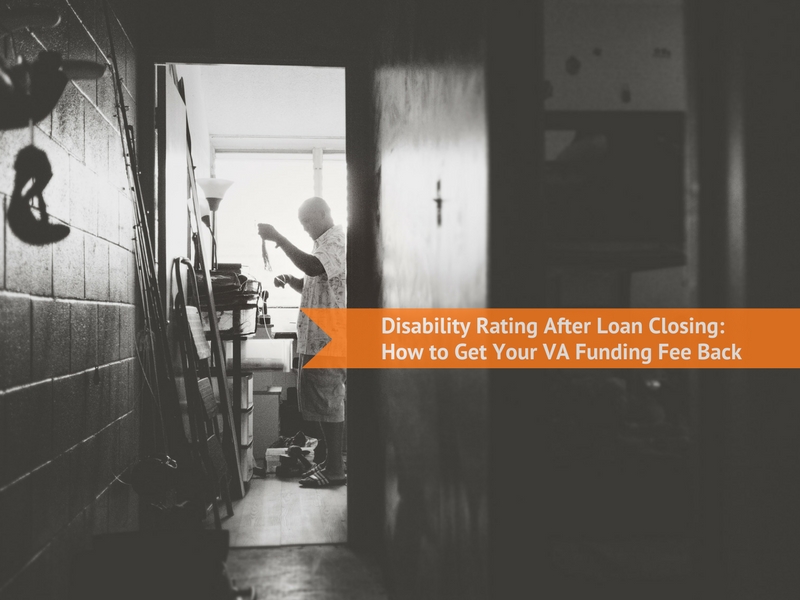 Update: As of August 9, 2019, the VA Funding Fees have been changed. See the updated funding fee table and more information here: https://hawaiivaloans.com/va-funding-fee/
The VA Funding Fee is a payment made at loan closing by a veteran who is utilizing their VA benefits to finance their home purchase. The fee can be paid by cash or it can be financed (rolled into the loan).
The payment goes directly to the VA and helps to reduce costs of the VA Home Loan Guaranty program to taxpayers. The funding fee amount (see VA Funding Fee Table) is based on a veteran's military category (Regular Military, Reserves or National Guard) and the type of loan (purchase loan, refinance loan, etc).
VA Funding Fee Exemptions
There are servicemembers and veterans who are exempt from paying the VA Funding Fee.
The exemptions include:
Veteran receiving VA compensation for a service-connected disability, OR
Veteran who would be entitled to receive compensation for a service-connected disability if you did not receive retirement or active duty pay, OR
Surviving spouse of a Veteran who died in service or from a service-connected disability.
VA loan borrowers who are exempt from paying the funding fee will have their exemption indicated in their Certificate of Eligibility (COE).
What happens if a disability rating is given to a veteran AFTER loan closing?
Can he or she receive a refund of the VA Funding Fee they originally paid? If the disability rating is confirmed by the VA, the answer is YES.
To begin, once the veteran receives their disability rating, he or she should use their current mortgage statement to reach out to their lender and their local VA office for guidance on obtaining a retroactive VA Funding Fee refund.
Here's an example of how the refund process will work:
After receiving a VA disability compensation, the veteran requests to have their Certificate of Eligibility (COE) updated. The veteran's mortgage lender (like Hawaii VA Loans) can help do this with the required documentation (ie: VA disability award letter, DD-214, etc.)
Once the COE has been updated to reflect the correct VA disability rating, the COE and refund request needs to be submitted by the veteran's lender to the VA Department.
After submission, the veteran's current lender will work with the VA Department for verification and apply a one-time principle reduction payment (lowering your loan balance) in the amount of the originally charged VA Funding Fee at the time of loan.
Please note that this process will take some time AND the veteran will be the sole initiator of notifying an updated disability status to their lender. Rest assured that when you're working with a local lender like Hawaii VA Loans, we'll always be ready and willing to assist you!
For more information about how you can use your VA loan benefits to become a Hawaii homeowner, contact us here or call 808-792-4251.