Aloha, service members! Here at your local VA mortgage lender, Hawaii VA Loans, one of our goals is to be your go-to, trustworthy resource for information on home buying and the VA loan process. In order for us to achieve that, we think it is important to break it down for you. Not in dance moves, but in data, BAH style. We'll leave the break dancing to you – for after you sign those closing papers.
What Can Your BAH Buy?
If you're the kind of VA buyer who wants to be in a downtown location in the heart of it all, then this VA-approved Harbor Square condo at 225 Queen Street 9H Honolulu HI 96813 may be what you're seeking. It's listed for $369,000 (well under the Honolulu County VA loan limit with no down payment of $721,050) and has many advantages in terms of its location. You'll be surrounded by museums, parks, history, culture, shopping, entertainment venues, and more!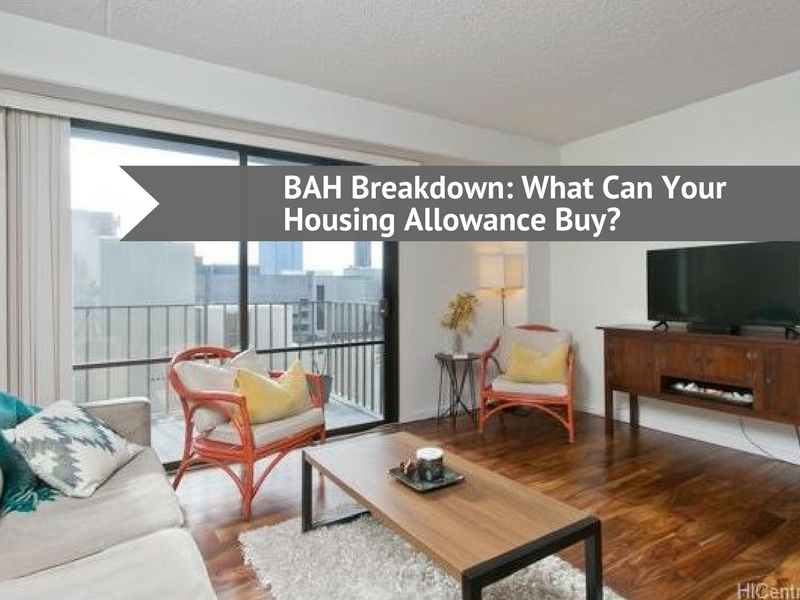 About the Area: Downtown Honolulu
Imagine yourself waking up on a day off and having multiple activities available to you in no time. Itching to surf or paddle board? Load them up – you have ten minute drive to Ala Moana Beach Park and Magic Island.
Do you want to check out some art? Take a four minute stroll over to the Honolulu Museum of Art on Bishop Street. How about a five minute walk over to Iolani Palace – home of Hawaii's final monarch and the King Kamehameha Statue.
Hungry? You won't even have to drive to enjoy the menu at some of downtown's best restaurants either – from the dynamic grinds of Chinatown like The Pig and The Lady – to Murphy's Bar and Grill on Merchant Street – to Aloha Tower Marketplace harbor-side.
You probably get the picture by now. You won't be at a loss for things to do in Downtown Honolulu!
For military service members stationed at Joint Base Pearl Harbor-Hickam, the seventeen-minute commute to base from this condo is ideal. Other nearby installations and military facilities are convenient as well (see "Oahu military bases nearby" under the BAH Breakdown below for mileage).
Take a Look Inside
● 2 bed / 2 bath (624 sq ft)
● Recently remodeled
● Acacia hardwood floors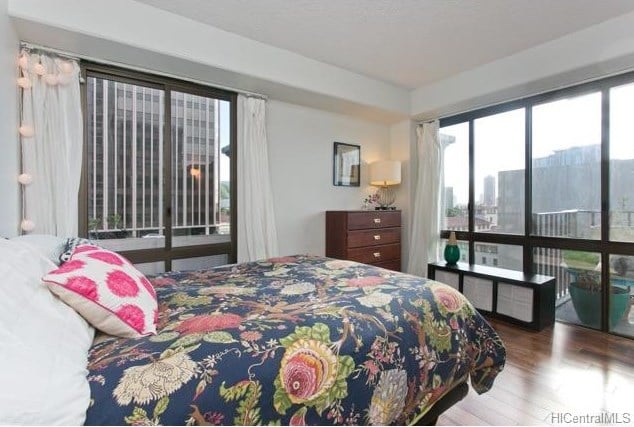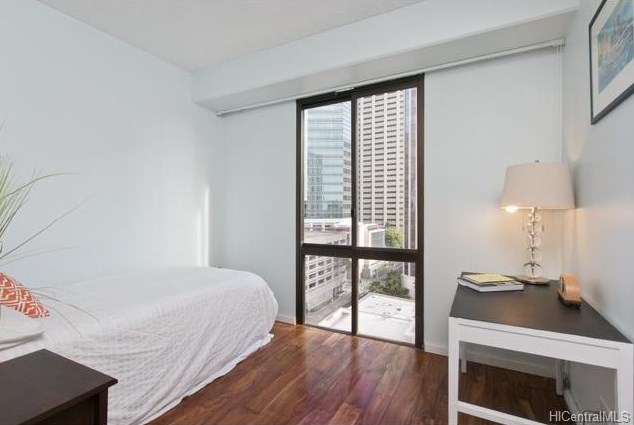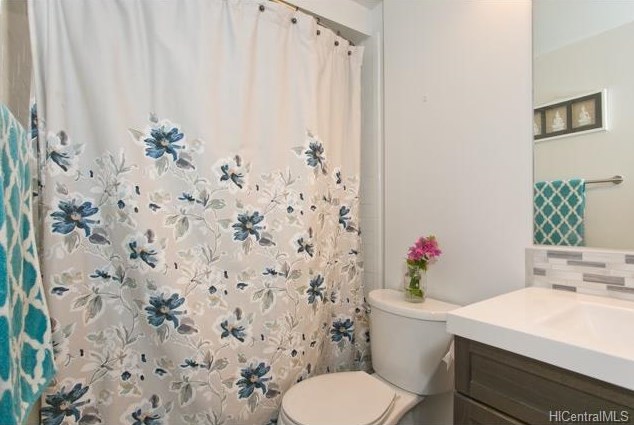 ● Granite countertops
● 116 sq. ft lanai
● Central AC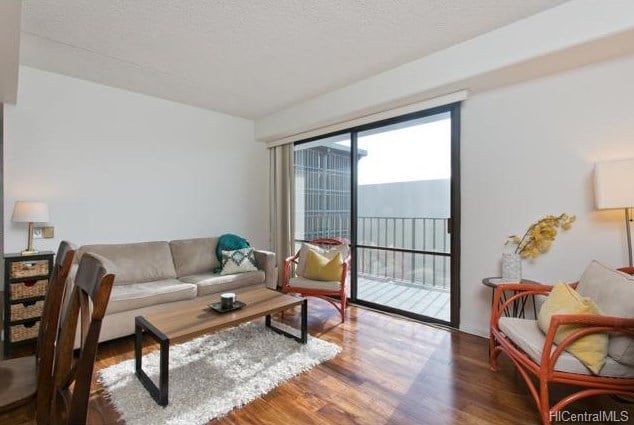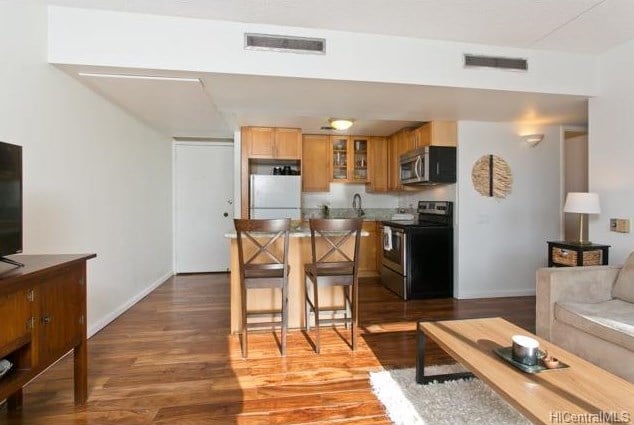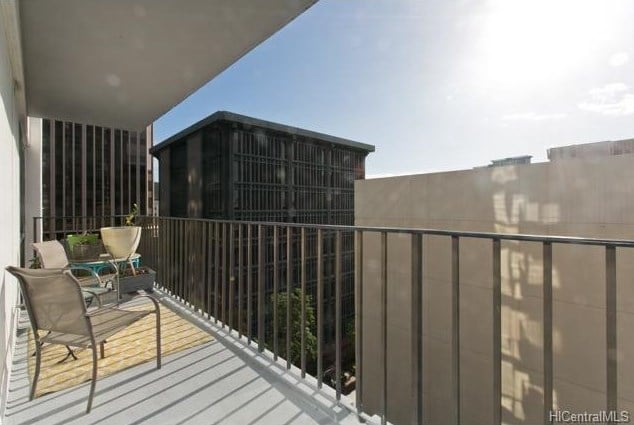 More Details
● Pool
● Recreation area
● Security guard
● Storage
● Resident manager
The BAH Breakdown
● Where: 225 Queen Street 9H Honolulu HI 96813
● Oahu military bases nearby: Tripler Army Medical Center – 5.7 miles; Pearl Harbor – 7.9 miles; Camp Smith – 9.2 miles; Fort Shafter – 4.5 miles
● Points of Interest: Airport – 5.6 miles; Waikiki – 3.3 miles
● Property type: Condo
● Asking price: $369,000
● Bedrooms: 2
● Bathrooms: 2
● Living: 624 sq ft.
Rates
Interest Rate: 4.0%
APR: 4.225%
Total Monthly Payment (all inclusive): $2,640.00

What BAH Rates Cover This Monthly Payment?
Service Members with Dependents
The 2018 BAH rates support the ability for ranks E-5 and above with Dependents to afford this property's monthly payment.
Service Members without Dependents
The BAH of ranks E-8 and above without dependents can afford this monthly payment.
*Download the 2018 BAH Matrices with and without dependents HERE.
Would you like to find out if you qualify for a purchase price like the properties above? Fill out this online application or contact VA Loan Specialist, Brenda Carr at 808-722-9713 or via email at bcarr@hawaiivaloans.com.
To see this property in-person, contact agent Elizabeth La Riva at (808) 554-9667 or elizabeth.lariva@locationshawaii.com.
Follow us for more BAH Breakdowns as we post them!