Aloha, service members! Here at your local VA mortgage lender, one of our goals is to be your go-to, trustworthy resource for information on home buying and the VA loan process. In order for us to achieve that, we think it is important to break it down for you. Not in dance moves, but in data, Hawaii BAH style. We'll leave the break dancing to you – for after you sign those closing papers.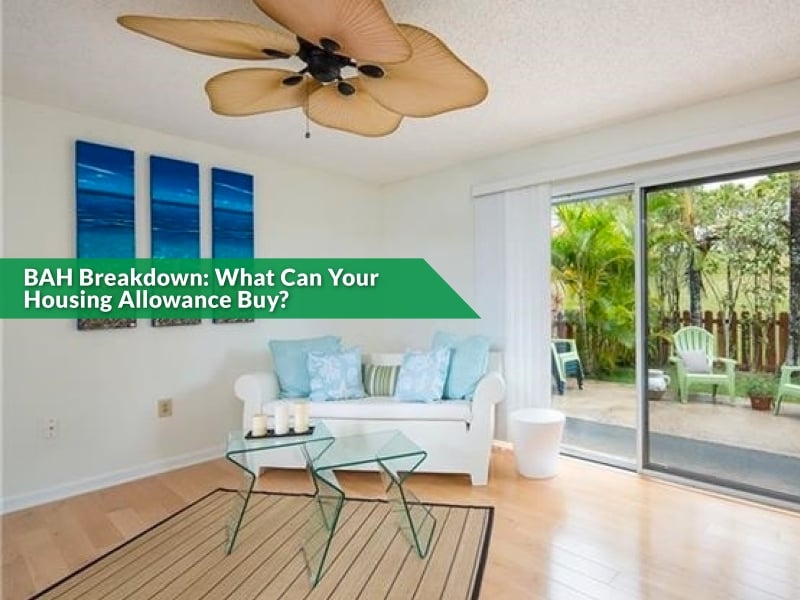 What can your BAH buy?
One thing is for sure – you'll see many photos throughout your home search. Some will immediately make you want to see the property in person with your agent, some will make you consider seeing the property, and some may even make you cringe.
This Mililani Mauka townhome is one that is an immediate must-see. Even more than that, it emerges as a sense of calm, peace, and hope in the quest for a home that is modern, upgraded, spotless – and could potentially be yours.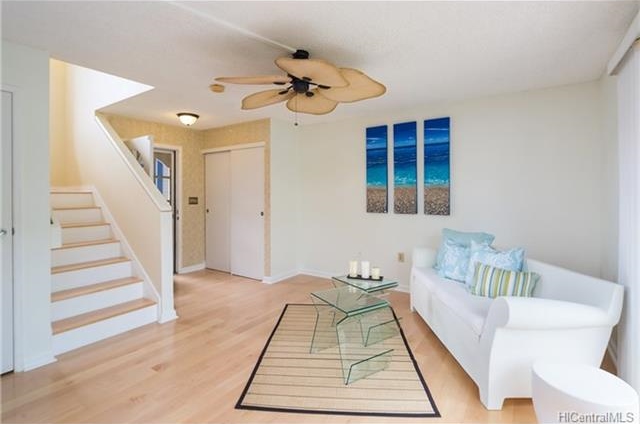 The town of Mililani is located in the central valley of Oahu between the island's two volcanic mountain ranges. This location is particularly convenient for service members assigned to Schofield Barracks and Wheeler Army Airfield; your commute will be approximately 15 minutes to either base (less without traffic).
The community of Mililani has two distinct census areas:
Mililani Town, located to the west of Interstate H-2, is the older section of Mililani with approximately 28,000 residents.
Mililani Mauka, the newer portion, is located to the east of H-2, and is made up of approximately 21,000 residents according to the 2010 Census.
Recently, Honolulu Magazine highlighted Mililani as "Neighborhood of the Week" in February 2017. There, you'll have easy access to the city life of Honolulu to the south (16 miles via H-1) or the country life of Oahu's fabled North Shore (13 miles via HI-803), where some of the world's best surfers reside and compete each winter. It's also a great community for families with its libraries, parks, and public golf course. The Town Center of Mililani has plenty of restaurant choices, a movie theater, entertainment and events, as well as a variety of shopping options.
Let's learn and see more of this VA-approved Kuulako 2 townhome.
Inside Scoop
2 bed / 2 bath (799 sq ft.)
Mahogany cabinetry
Corian countertops
New flooring
New countertops
New appliances
Plentiful storage
Lots of natural lighting
Remodeled in 2017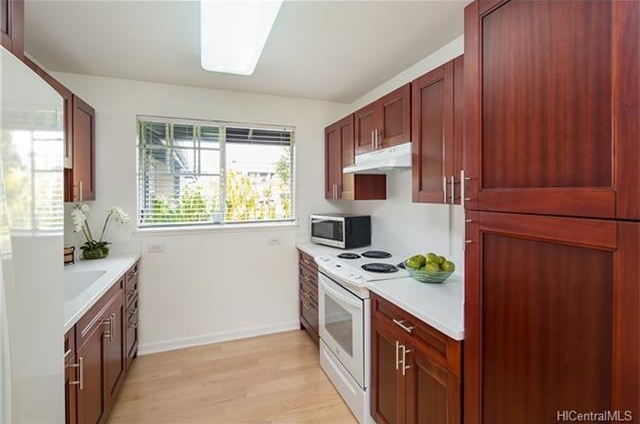 More Details
Spacious, landscaped backyard (200 sq ft. lanai)
No unit above or below
2 recreational pools
Walking/jogging path

The BAH Breakdown
Oahu military bases nearby: Schofield Barracks – 6 miles; Wheeler Army Airfield – 7 miles; Pearl Harbor – 15 miles; Tripler Army Medical Center – 15 miles
Points of Interest: Airport – North Shore – 13 miles; Airport – 15 miles (20 minute drive); Downtown Honolulu – 19 miles
Property type: Townhouse (No unit above or below)
Asking price: $455,000
VA Approved? Yes
Bed/Bath: 2/2
Living: 799 sq ft.
Rates
Interest Rate: 4%
APR: 4.209%
Total Estimated Monthly Payment = $2,782.94
What BAH Rates Cover This Monthly Payment?
Service Members with Dependents
The 2017 Hawaii BAH Rates support the ability for ranks E-6 to E-9, W-1 to W-5, O-1E to O3E, O-2 and above with dependents to afford this property if purchased at its asking price. For ranks E-5 and O-1, BAH falls only slightly below the estimated monthly payment and can still be affordable with supplemental income from a spouse.
Service Members without Dependents
Ranks E-9, W-3 to W-5, O-2E to O3E, and O-3 and above can afford the estimated monthly payments of this property if purchased at its asking price.
Would you like to find out if you qualify for a purchase price like the properties above? Contact VA Loan Specialist, Lyn Vargas at 808-425-1201 or via email at lvargas@hawaiivaloans.com
For more information on this particular property, contact agent Susan Borochov of Coldwell Banker Pacific Properties at 808-478-0330.
Follow us for more BAH Breakdowns as we post them!