Aloha, military service members! Here at Hawaii VA Loans, one of our goals is to be your go-to, trustworthy resource for information on home buying and the VA loan process. In order for us to achieve that, we think it is important to break it down for you. Not in dance moves, but in data, BAH style. We'll leave the break dancing to you – for after you sign those closing papers.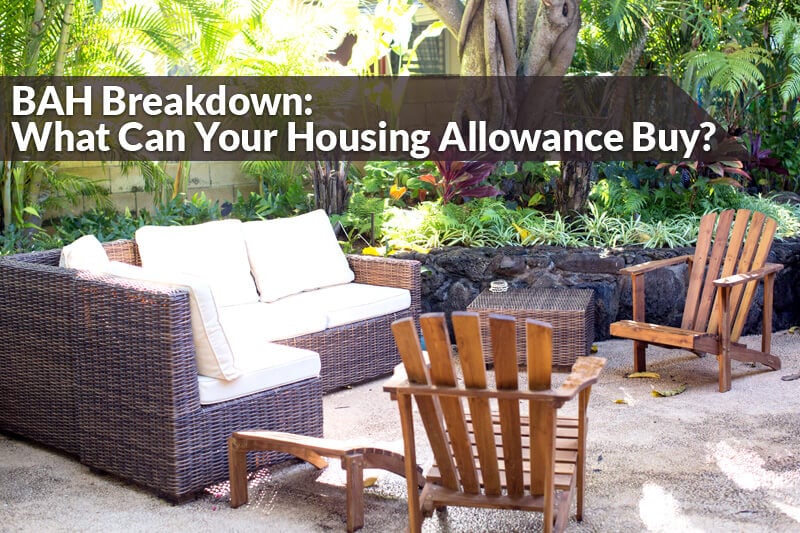 What can your BAH buy?
Contrary to many opinions you may hear about the types of homes available in Hawaii, it is more than possible to find a place to buy that is a close drive to work, is NOT a tear-down, and offers the complete comforts of home within your BAH range. A shining example of that is this newly renovated home for sale on Waimakua Drive in the popular town of Mililani. Located in the Central region of Oahu, it is a 15-minute commute to Schofield Barracks.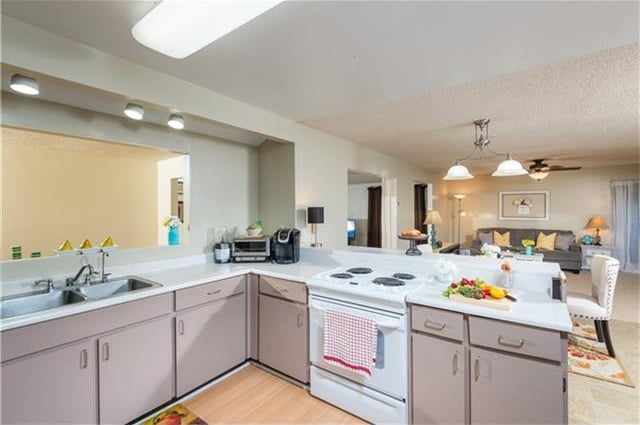 Sitting on a ¼ acre lot that backs up to the mountains, the entire home has new electrical, updated roof, flooring, and a custom kitchen complete with quartz counter tops, espresso slow-close cabinets, and a walk-in pantry. How about those beautiful beamed ceilings?
If your living destination is Mililani, then you'll have a short drive to work at Schofield Barracks or Wheeler Army Airfield, and a straight shot up to Oahu's North Shore.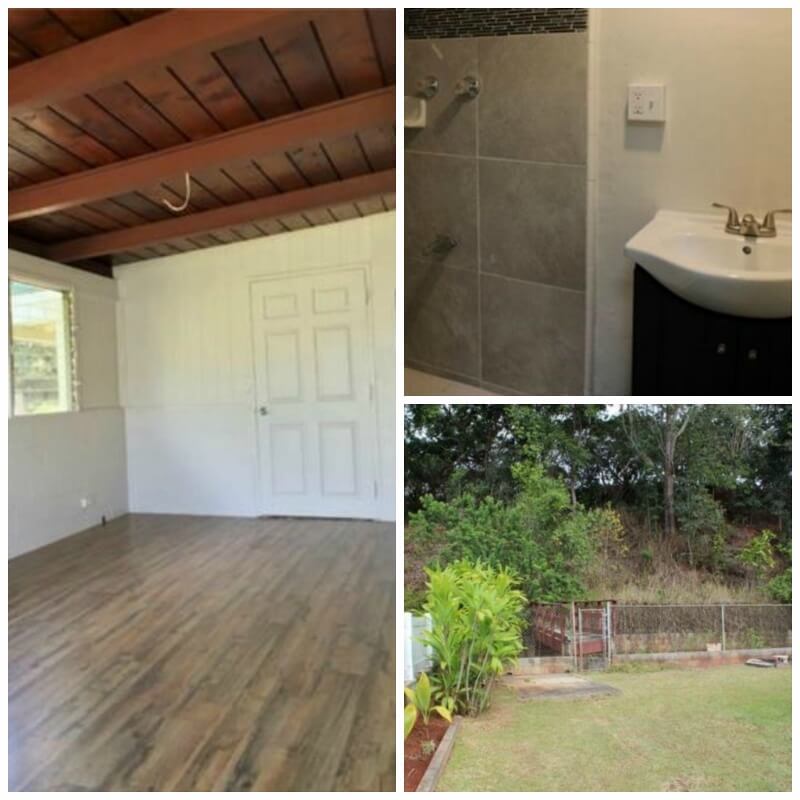 In addition to its 10,299 square foot lot, another cool feature of this particular home is that it offers a bonus one bedroom suite that includes a wet bar/living area and a separate entrance.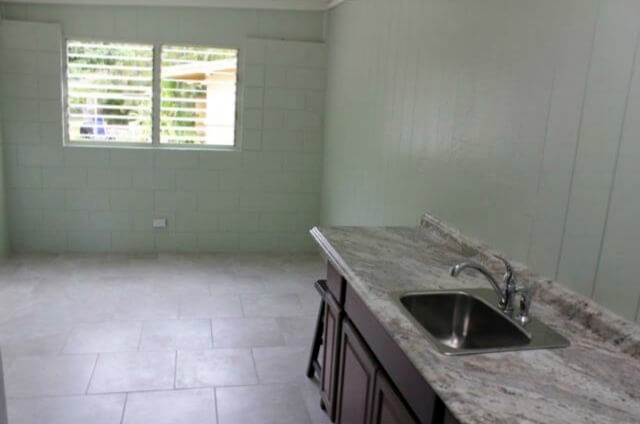 Let's take a look at this Mililani home in the Waipio Acres-Waikalani Woodlands neighborhood and see how the numbers break down for you in terms of BAH affordability.
The BAH Breakdown
Where: 95-243 Waimakua Drive, Mililani, Hawaii 96789
Bases nearby: Schofield Barracks – 5.7 miles; Wheeler – 6.4 miles; Camp Smith – 14.3 miles; Joint Base Pearl Harbor/Hickam – 15.3 miles; Tripler Army Medical Center – 15.7 miles
Points of Interest: North Shore – 12.9 miles; Airport – 14.8 miles; Downtown Honolulu – 19.3 miles
Property type: Detached Single Family
Asking price: $639,000
Bedrooms: 4
Bathrooms: 2.5
Living Sq. Footage: 1,292
Land Sq. Footage: 10,299
Schools: Kipapa Elementary School, Mililani Middle School, Mililani High School
Rates & Payment
Total estimated monthly payment = $3,435
Who can afford it?
The 2015 BAH Rates support the ability for many active duty ranks to afford this property.  For E-8 to E-9, W-1 to W-5, O-2E to O-3E, and O-3 and above, this property will be covered by your Base Allowance for Housing.
Do you like what you see? For more information on a property like this one, contact TLC Realty LLC at (808) 852-2555.
Would you like to find out if you qualify for this purchase price? Fill out this online application or contact VA Loan Specialist, Brenda Carr at 808-792-4247.