It's that time of year again! The new 2015 BAH rates have been released by the Department of Defense. On average, United States service members will see an increase of $17 per month (or 0.5%).
Here in Hawaii, however, the majority of our active duty military community will see a 3% to 12% increase across pay grades.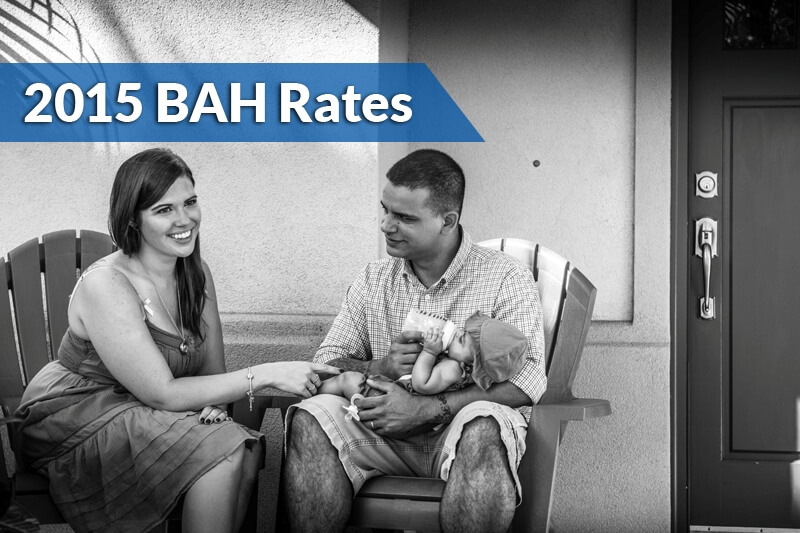 For example, an E-5 with dependents who is renting or owning a home in Honolulu County received $2,709 per month in BAH in 2014. In 2015, his BAH will be increased to $2,994. An O-3 residing in Honolulu County with dependents will see their BAH rise $168 from $3,600 per month to $3,768 per month. Furthermore, the ranks of E-1 to E-4 with dependents will have their rates increased from $2,607 per month in 2014 to $2,982 per month in the new year.
2015 BAH increases in Hawaii are also reflected in the rates for service members without dependents. For instance, an E-6 without dependents who is renting or owning in Honolulu County will see a $339 per month increase. An O-2 without dependents will see a $105 per month increase in the same county.
The DoD news release describes the factors which determine yearly BAH rates:
"Rates are calculated using median current market rent and average utilities (including electricity, heat, and water/sewer) for each pay grade, both with and without dependents. Two changes were made to BAH rate computations for 2015: renter's insurance, which contributed an average of one percent to rates, was eliminated, and the Fiscal Year 2015 National Defense Authorization Act reduced housing rates on average one percent for service members."
Now that you know about some of the BAH increases in Hawaii, find your pay grade below and take a look at your purchasing power in 2015 with a VA loan.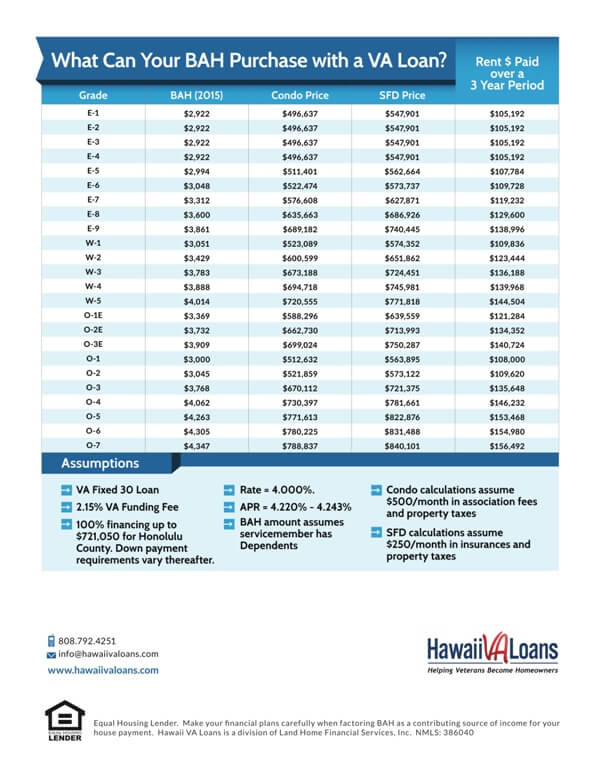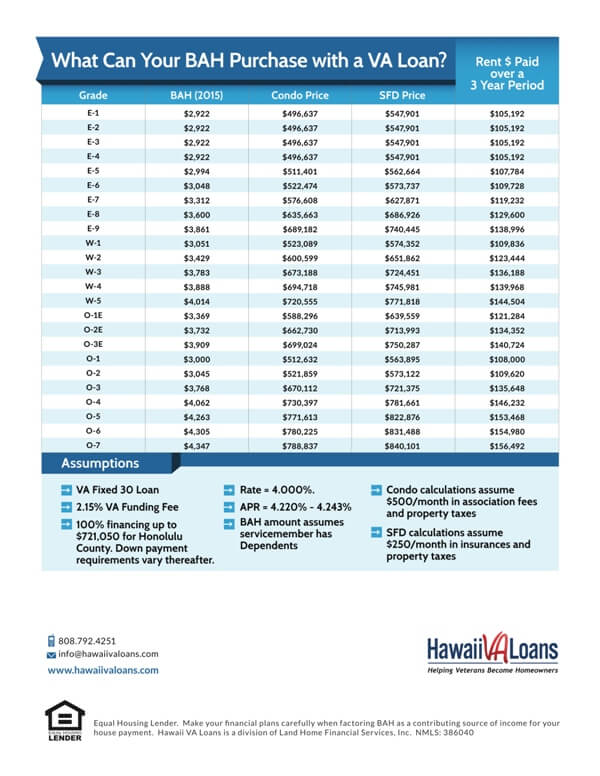 To see the full listing of 2015 Base Allowance for Housing rates, click on the following links:
2015 BAH Rates – Without Dependents
2015 BAH Rates – With Dependents
For information on your VA loan benefits and how your BAH rate can help you buy a home in Hawaii, contact us or fill out our online application. We look forward to talking with you!