The 2016 Basic Allowance for Housing (BAH) rates took effect on January 1, 2016. The Department of Defense reports that, on average, BAH rates will increase approximately $54 per month nationally.
However, in comparison to the 2015 rates for Honolulu, the BAH for service members with dependents being assigned to bases on Oahu in 2016 has decreased across all ranks; the decreases range from $140 – $309 dollars per month. For service members without dependents, decreases of $168 – $411 per month are also seen across all service ranks.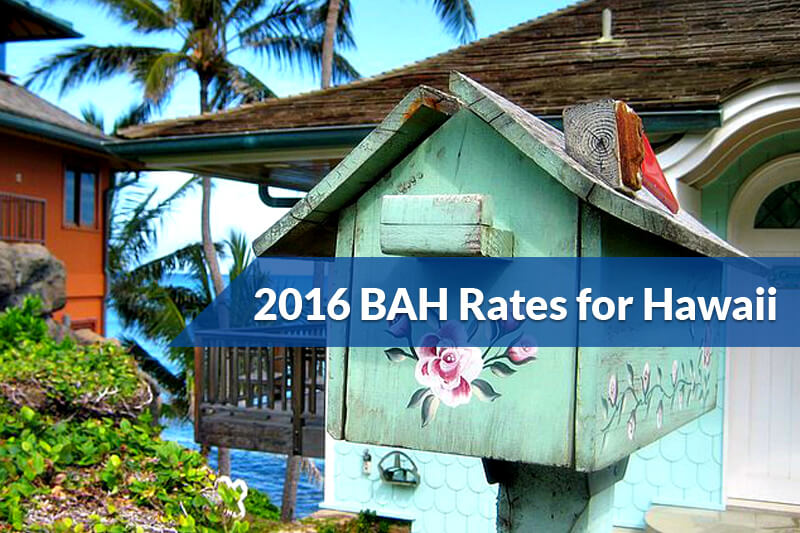 Individual Rate Protection
It is important to note that the Department of Defense maintains individual rate protection for service members already assigned on island prior to the rate decrease; therefore, the decrease will not impact their current BAH rate. Only newly assigned members to the island will receive the 2016 BAH rate for their rank.
How Are BAH Rates Determined?
What Can Your 2016 BAH Rate Purchase with a VA Loan?
As always, we want to simplify the VA home loan process for you. Therefore, we have created our 2016 BAH Matrices for Honolulu where we show you what your BAH can purchase with a VA loan. Note that we have broken it down by Condo Price and Single Family Dwelling (SFD) Price and have included matrices for service members with and without dependents.
2016 Honolulu BAH Rates With Dependents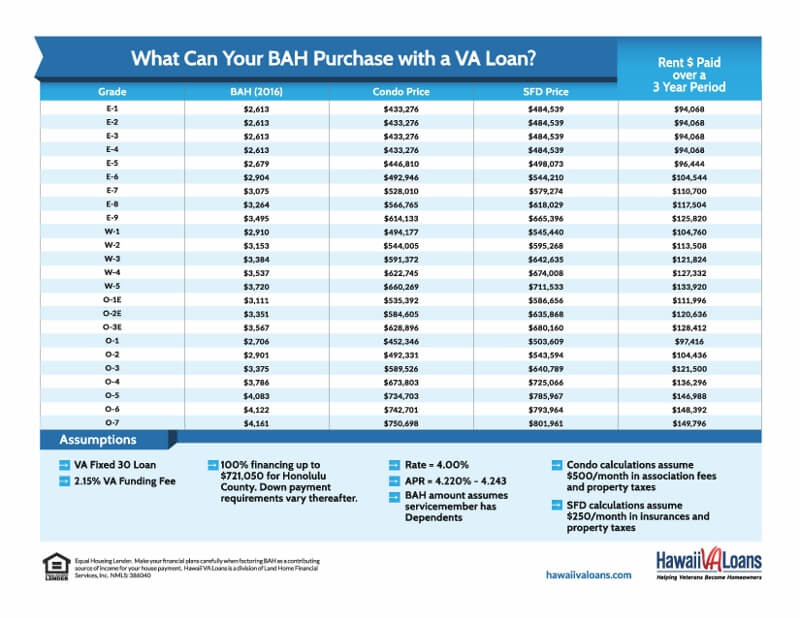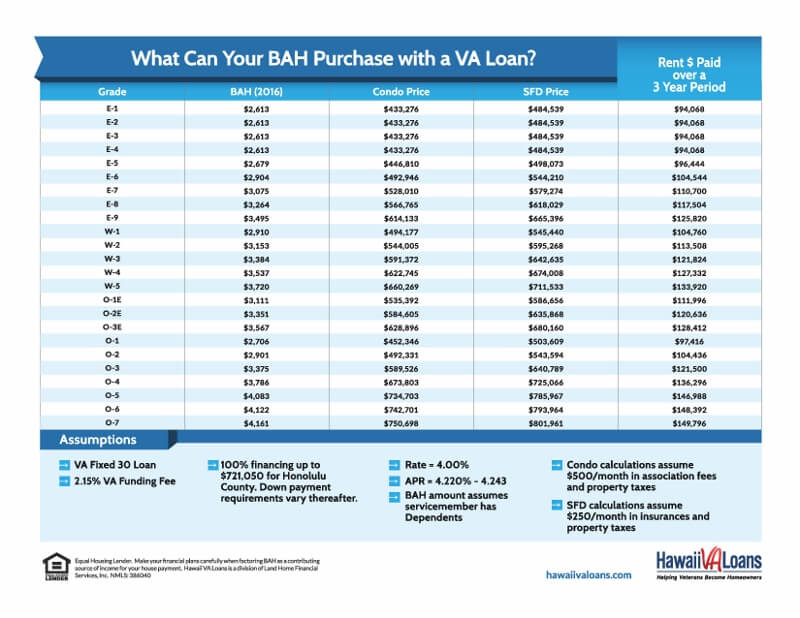 2016 Honolulu BAH Rates Without Dependents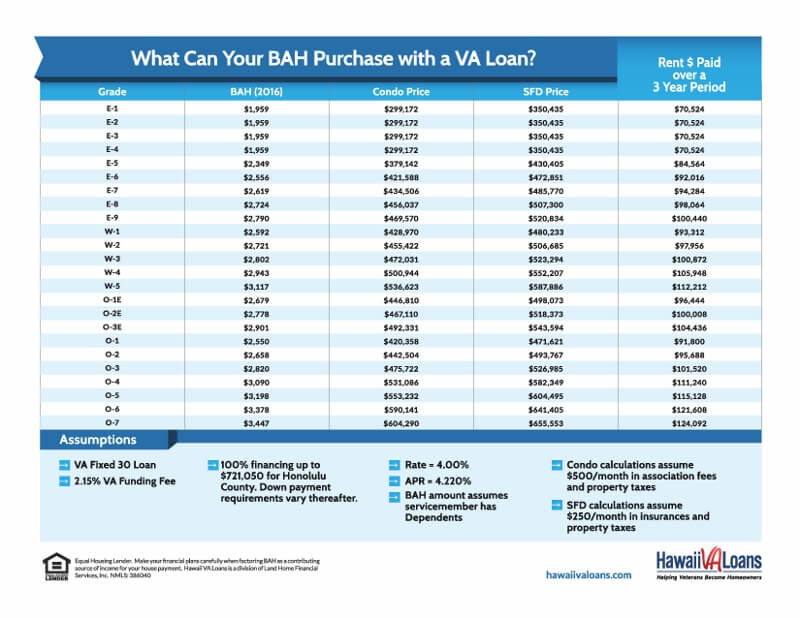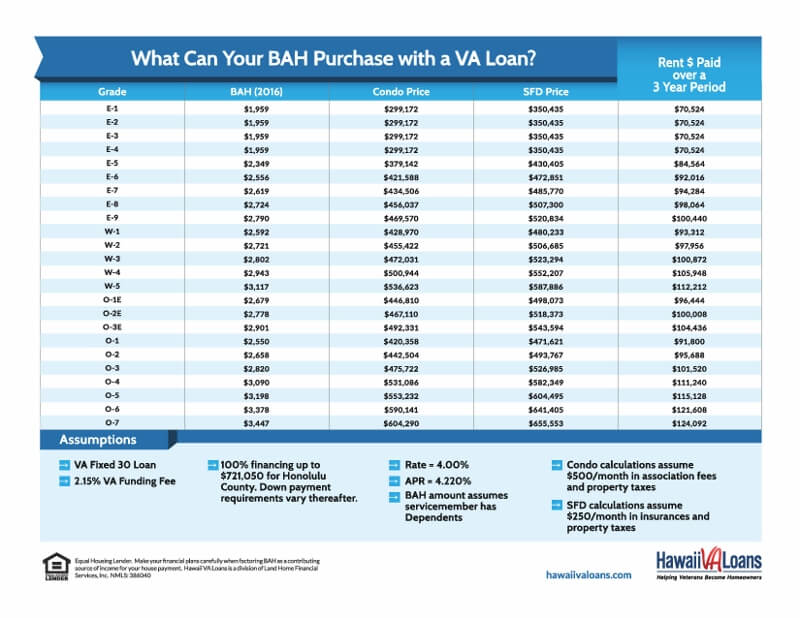 To find out how you can qualify for a VA loan, contact us at 808-792-4251 or simply fill out our secured online loan application and a member of our team will get back to you.
See the BAH Rates for all locations here: