Peak military PCS (Permanent Change of Station) season occurs from May 15 to August 31. If you're a servicemember or military family being assigned to one of Oahu's military bases soon, you may choose to live on base, rent, or you could be enticed by the prospect of using your hard-earned VA home loan benefits to invest and buy a home or VA-approved condo in one of the most beautiful locations on earth. Over the years, thousands of active duty military and veterans have made Hawaii more of a permanent home through the VA loan program.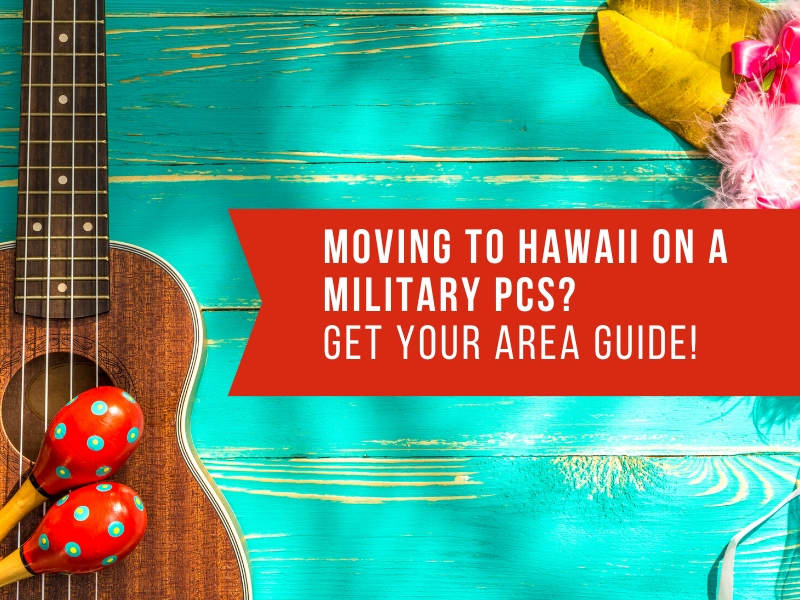 Hawaii VA Loans Home Buying Made Easy
You'll be happy to know that financing a Hawaii home with a VA loan requires no down payment. That means there is no 2020 Hawaii VA loan limit; the VA will finance your full purchase price amount as long as you're pre-approved for said amount. So if you're pre-approved by Hawaii VA Loans for a million dollar home, you can buy one without putting any money down. That's one of the VA loan program's many great benefits. Most conventional loan programs require a down payment. That's a lot of money you would need to have available for a home purchase in Hawaii due to our higher priced real estate inventory; the average VA purchase amount for the first quarter of FY2020 was $575,401.
Discover Where You'll You Be Living: Oahu Military PCS Guides are Available
For many servicemembers, your move to Hawaii will be your first time ever coming to the Hawaiian islands, so why not learn more about the 'aina with our trusted PCS guides. Find recommendations for food and fun, as well as housing market info for surrounding neighborhoods, and much more. Plus, they're completely free! Select a PCS guide from the three main Oahu bases: Marine Corps Base Hawaii, Joint Base Pearl Harbor-Hickam, and Schofield Barracks.
Furthermore, find out the estimate single family home and condo purchase prices your monthly Hawaii BAH allowance can afford with the 2020 BAH to Purchase Price Conversion Matrices.
Take a Peek Inside
Schofield Barracks PCS Guide: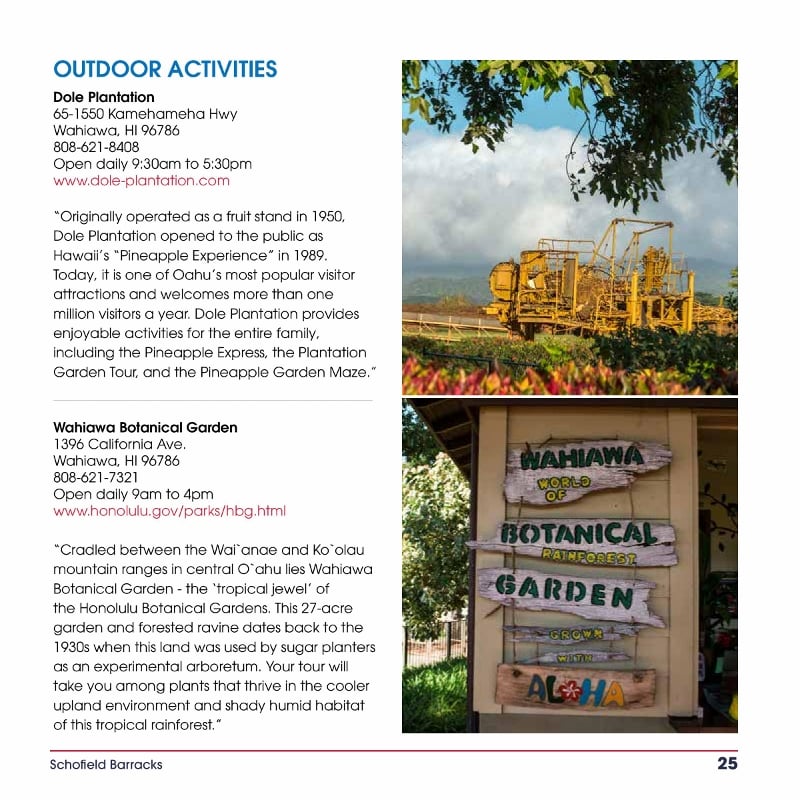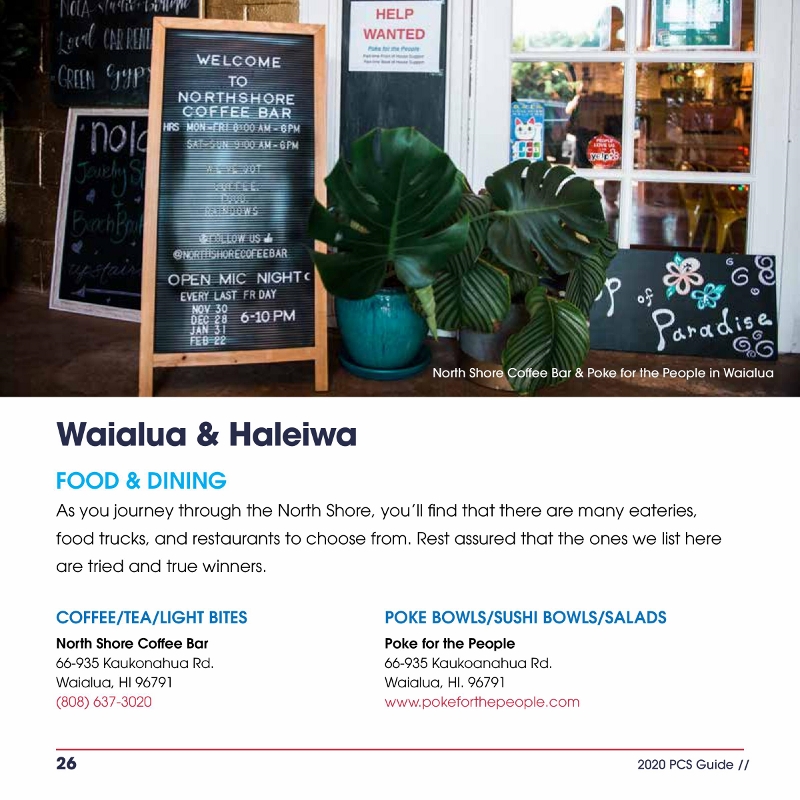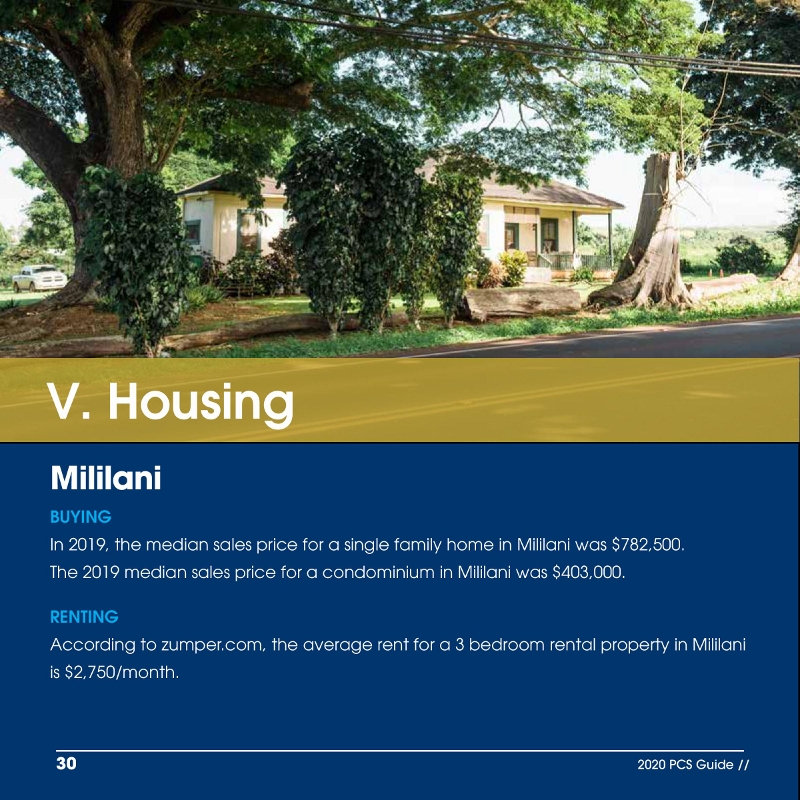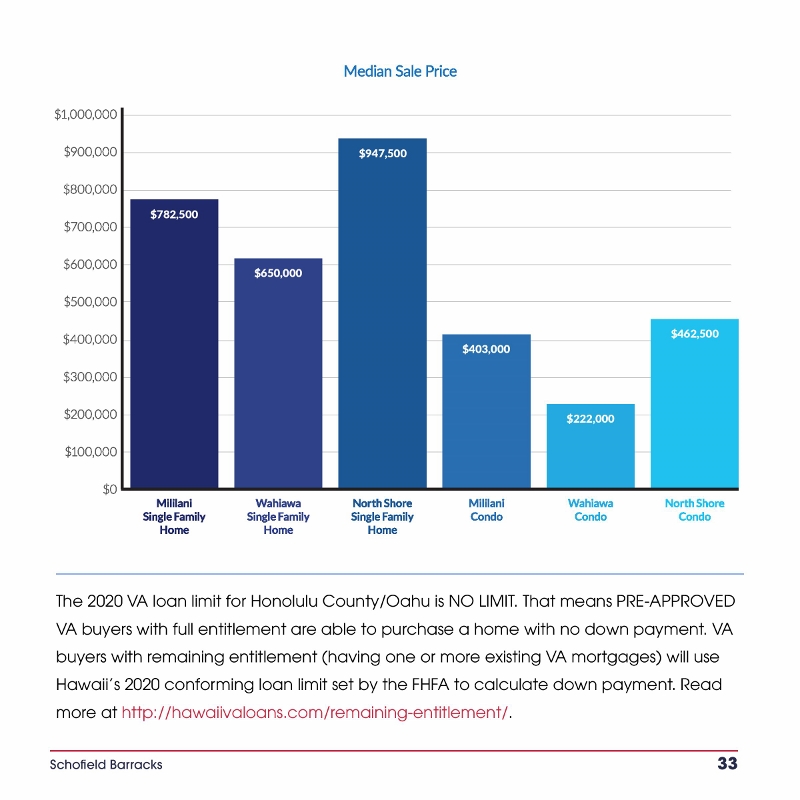 Our Team of VA Loan Experts
There's a reason why VA home buying in Hawaii so simple and smooth: our Hawaii VA Loans team! Our VA Loan Specialists are masters of the VA loan process. Even more, many of them have been born and raised here, and we have veterans and military spouses on our team who lend their expertise and knowledge of your military lifestyle. You can't go wrong with Team HVL!
Pre-Approval is Quick & a Must-Do
Now that you know about the incredible opportunity available to you by using your VA home loan benefits, what's next? You'll want to quickly get pre-qualified and then pre-approved with the help of one of our VA Loan Specialists. Call us at 808-792-4251 to get started or fill out our secure loan application online. We're ready to assist you from start to homeownership.