The Hawaii VA Foundation is pleased to announce the official donation of the funds raised by the 2015 Hawaii VA Games to U.S. VETS – HAWAII.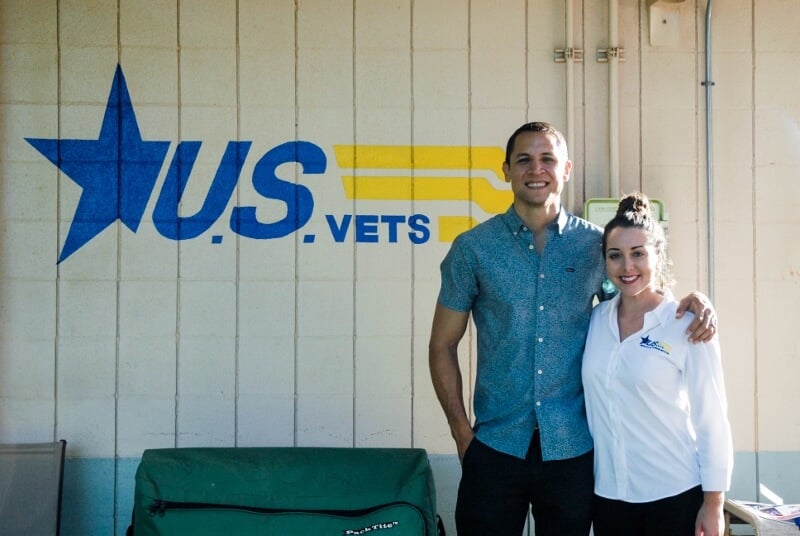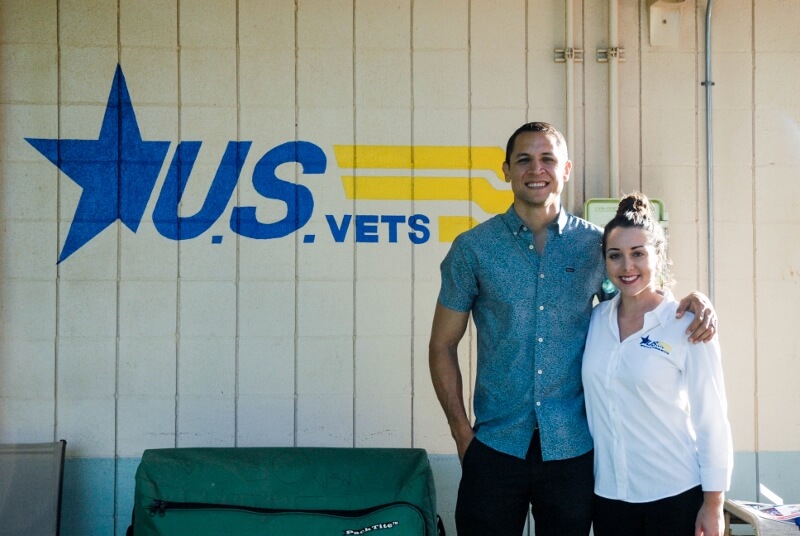 In a ceremony that took place on Monday, September 28, 2015 in Honolulu, Gabe Amey, Hawaii VA Foundation Founder and Director of the Hawaii VA Games, presented a check in the amount of $13,707.02 to U.S. VETS Barbers Point Executive Director, Kimberley Cook and Chief Operating Officer, Darryl Vincent.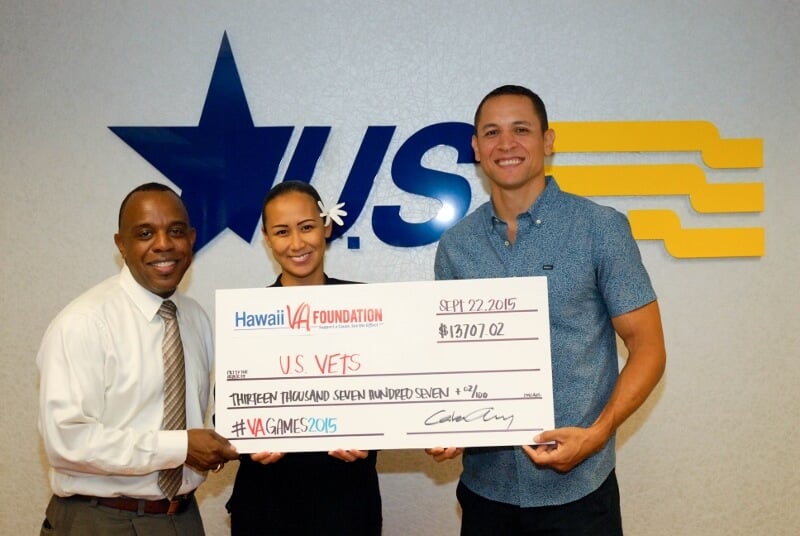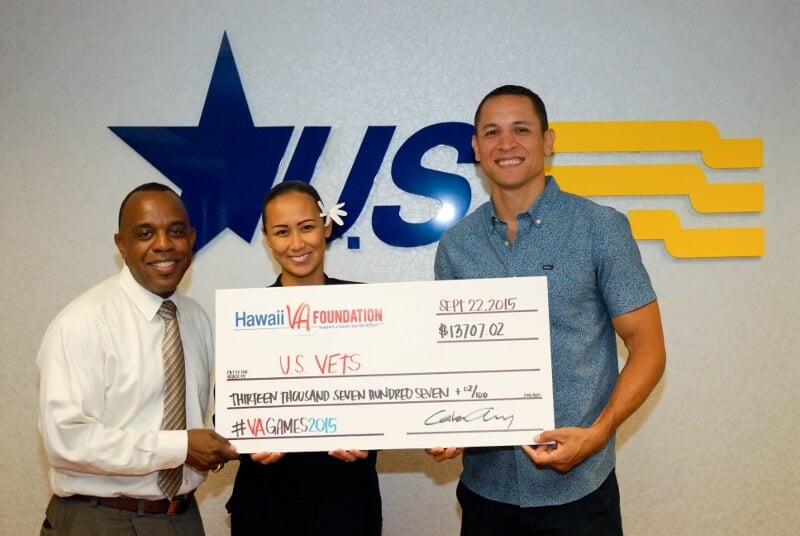 Amey's two-fold mission of bringing Hawaii's CrossFit community together through competition and supporting nonprofits has resulted in over $95,000 being donated to veteran-based organizations or local charities since 2011. In five years, the VA Games have become one of the most anticipated summer events at Oahu's Blaisdell Arena; athletes from all islands and the mainland train and travel for the opportunity to be named Hawaii's Fittest.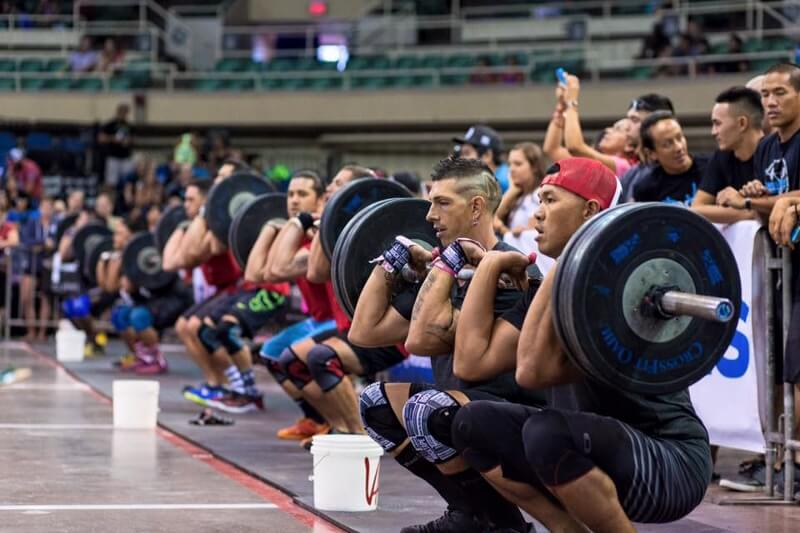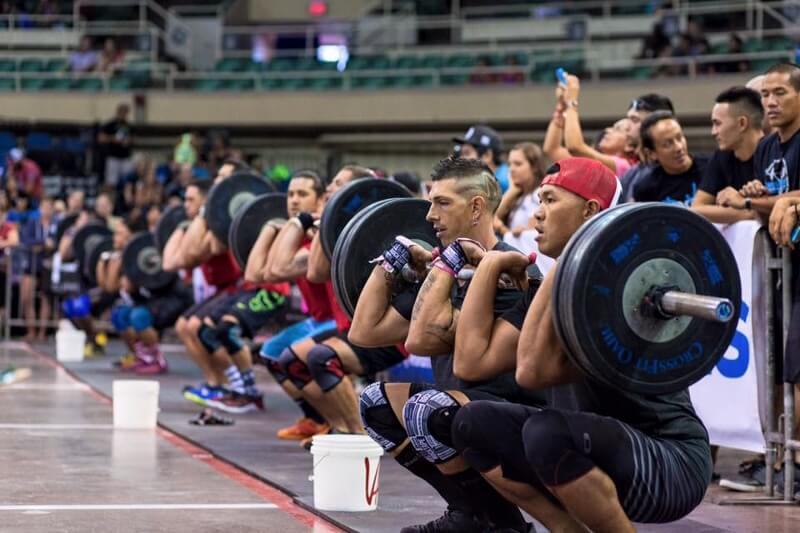 The growth in popularity of the Games (2015 Team Registration sold out in less than 48 hours), along with Amey's desire to push the event into exciting new territory while sustaining the competition's success over time, has required the Hawaii VA Games committee to simplify and streamline its organization, management, and the avenues through which funds for donation are garnered.
"Previously, we donated 100% of the team registration fees to charity. Over the years, that method did not prove to be a sustainable one as the remaining revenues generated from the event unfortunately were not enough to cover the expenses," said Gabe Amey. "This year, we were careful to make sure we covered our expenses prior to deciding on the donation amount. This change allows us to keep this event going for years to come."
U.S. VETS is part of the United States Veterans Initiative and is the nation's largest agency specialized in providing veterans supportive housing. Founded in 1993, the agency operates 12 sites in six states (CA, HI, TX, NV, MO, AZ) and the District of Columbia. Since August 2002, U.S. VETS – Hawaii has served over 2,000 homeless veterans through supportive service-enriched housing and an additional $1,500 homeless veterans and non-veterans through outreach services. Their mission is the successful transition of military veterans and their families through the provision of housing, counseling, career development and comprehensive support.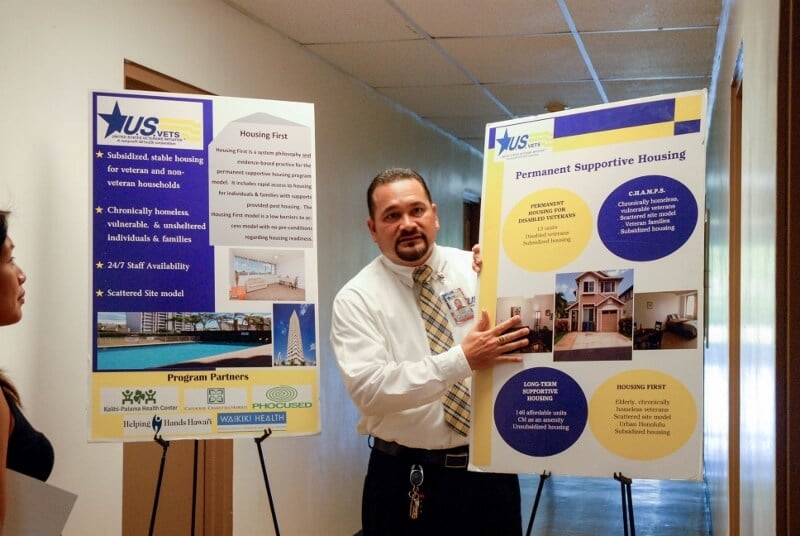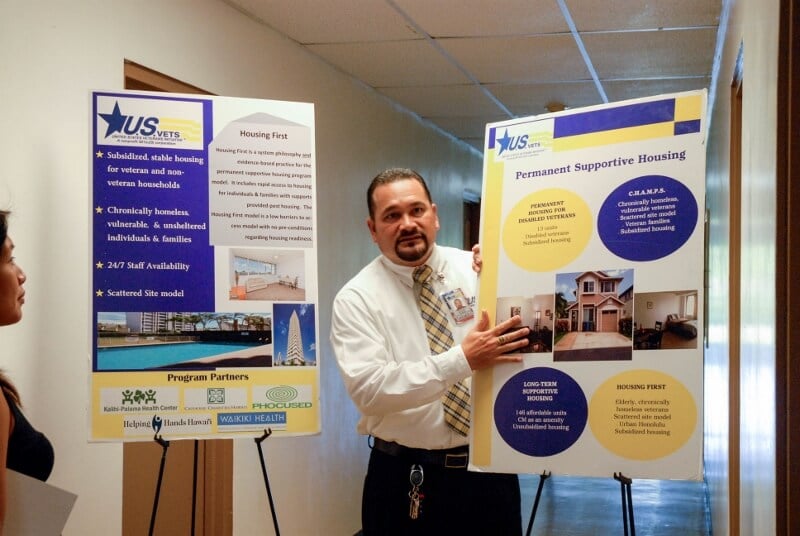 The Hawaii VA Foundation is happy to know that the funds will go toward giving the morale of the veterans an extra boost.
"On behalf of Dr. Cook, Executive Director and Darryl, our COO, we thank Hawaii VA Games and the Hawaii VA Foundation for donating to our organization," said Luisanna Carrera, U.S. Vets Development Coordinator. "There's no better feeling in the world than to have our community supporters come and give back first-hand to our missions. Eighty-nine percent of the dollar goes directly to our clients and eighty percent is federally funded. We only have that twenty percent flexibility to do open houses or to give the Veterans watches for their alumni program or do extra activities on Veterans Day and provide a brunch with extra food portions for them. We want to do an extra barbecue for them and have watermelon, we want to be able to buy them new twin sheets for their bedding, so the donation from the Hawaii VA Foundation will go toward those extras we want to do for the veterans."
Earlier this month, members of the Hawaii VA Foundation, Hawaii VA Games committee, and Hawaii VA Loans team members had the honor of visiting their Barbers Point location to meet the dedicated staff, to see first-hand the supportive facilities they provide for homeless veterans, and to learn more about their specialized programs.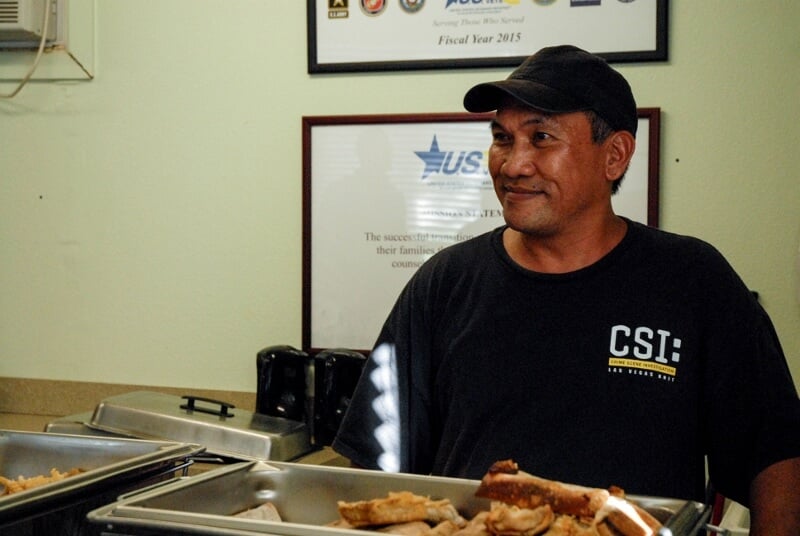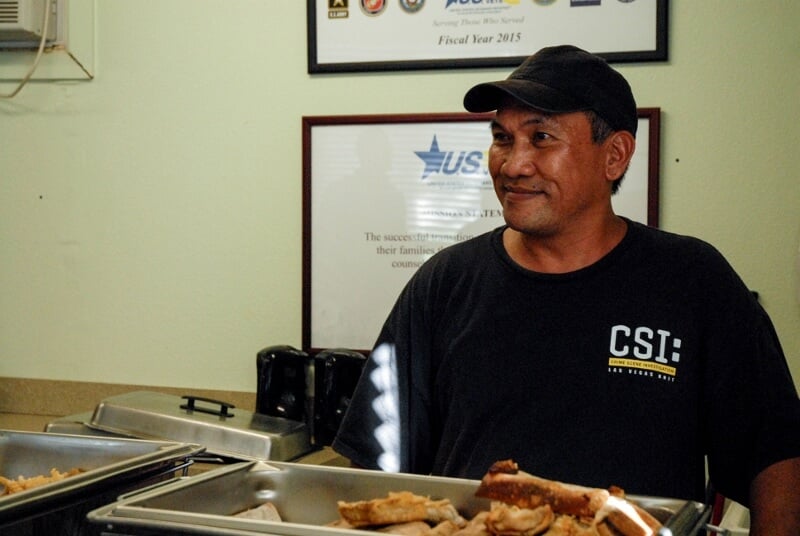 One thing we discovered is how easy it is to help and fight for veterans who have fought for us. Visit their two Hawaii locations at www.usvetsinc.org/barberspoint and http://www.usvetsinc.org/waianae/ to see how you can donate items, money, or your time to our deserving veterans. In fact, the U.S. VETS – Barbers Point 11th Annual Patriot Glow Run 5k on November 14, 2015 is an event the whole family can enjoy. Learn more and register by clicking the Barbers Point link above.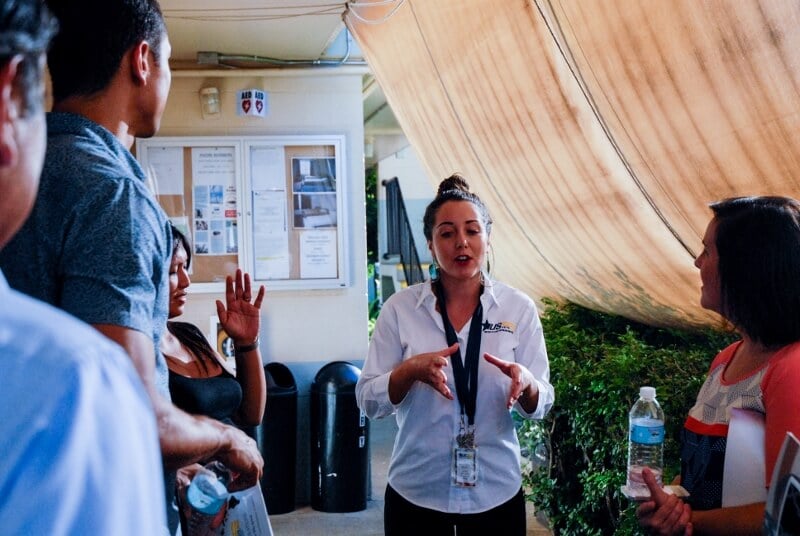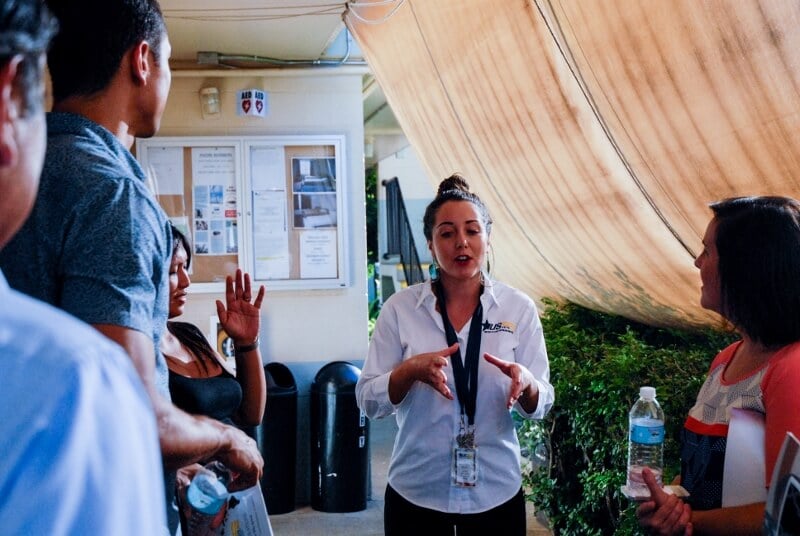 Mahalo to U.S. VETS – Hawaii for their partnership and enthusiasm for the 2015 Hawaii VA Games and the Hawaii VA Foundation! We look forward to keeping our audience up to date with news from U.S. VETS-Hawaii and sharing the Hawaii VA Foundation's continued support of local veteran-based nonprofits.