The 2018 Hawaii VA Loans Summer Summit was a success! Over 70 real estate professionals were in attendance at Cafe Julia in Honolulu on the afternoon of August 15th to hear keynote speaker Kit Millan of Alexander & Baldwin, a panel discussion on "The State of VA Loans in Hawai'i," and to mingle and laugh pau hana style. Details and photos below!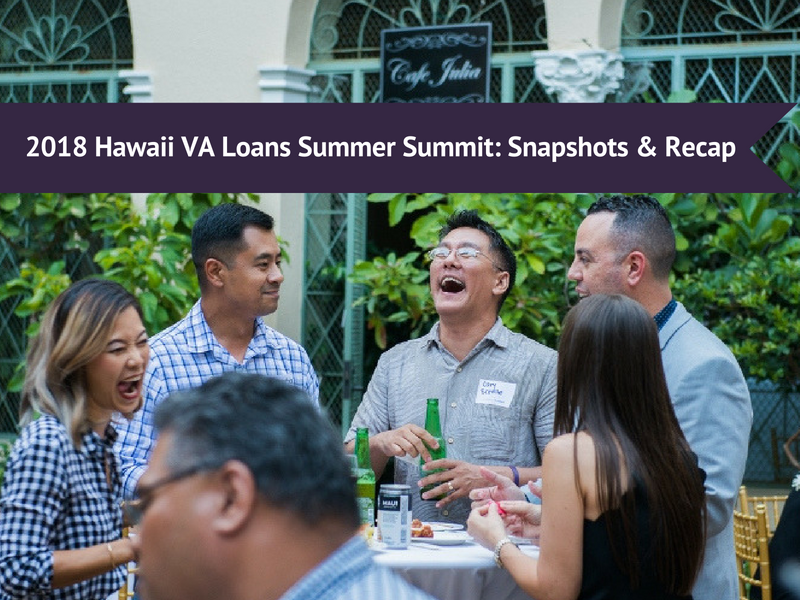 Summer Summit guests arrived at 3pm with smiles, greeting their fellow Hawaii real estate colleagues and members of the Hawaii VA Loans team.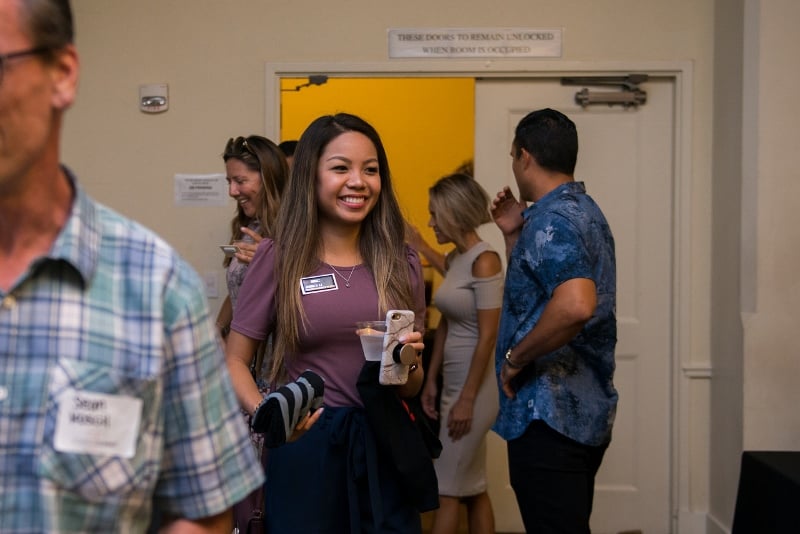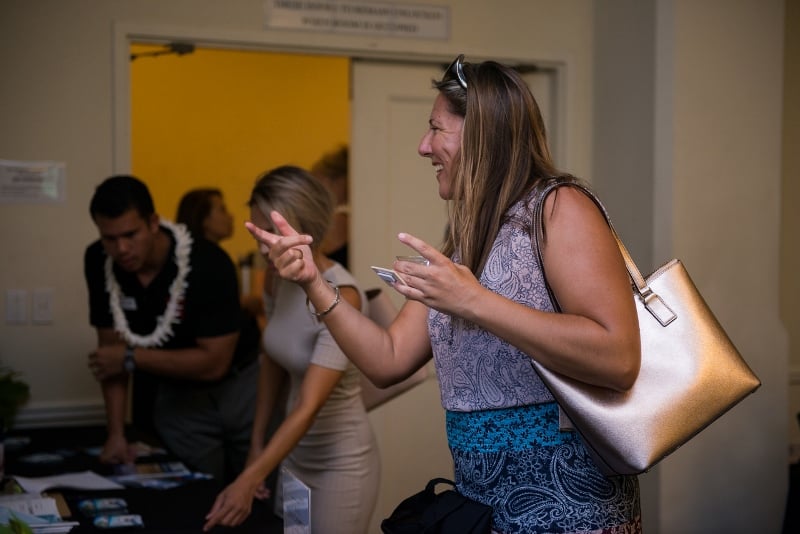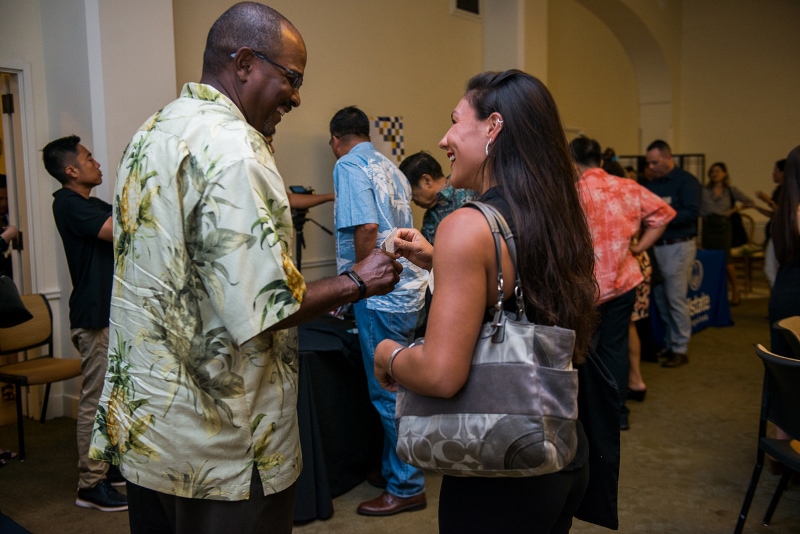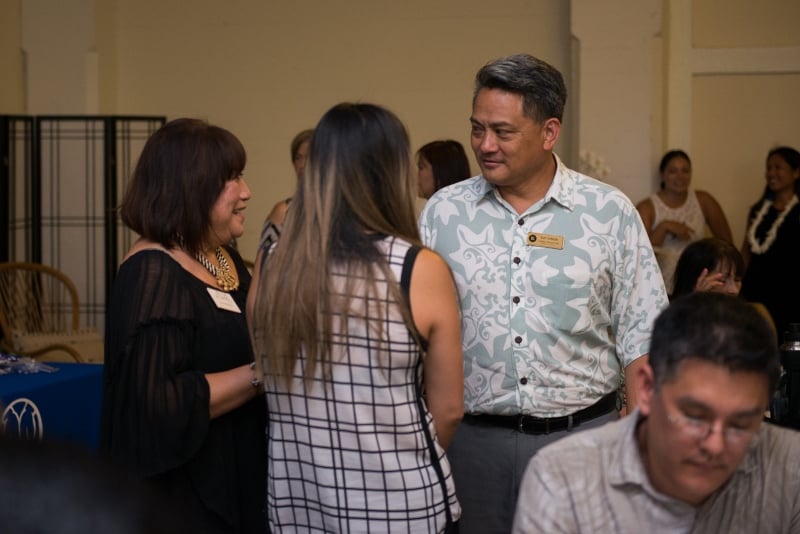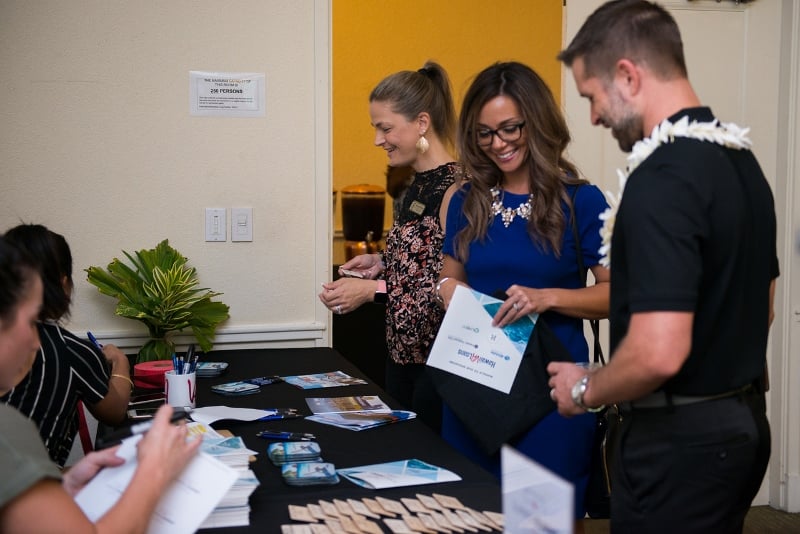 After guests settled in, Kit Millan, VP of Assets for Alexander & Baldwin, presented A&B's vision for staying "at the forefront of Hawaii's business community by acting with abiding respect for the state's communities, people, culture and environment."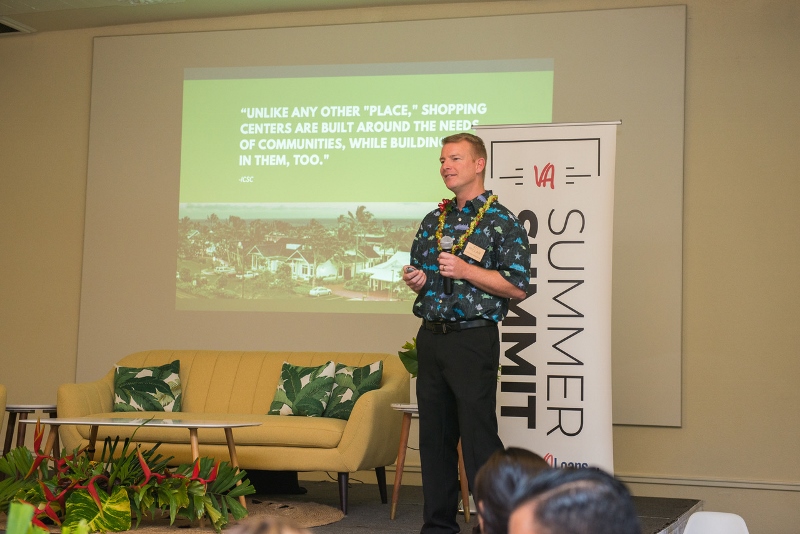 Additionally, Millan spoke of A&B's history from its agricultural roots to real estate – and their plan to centralize their real estate portfolio to the state of Hawaii only. Millan concluded his keynote with a visual graphic depicting Oahu's increased residential home values and their locations to A&B shopping centers.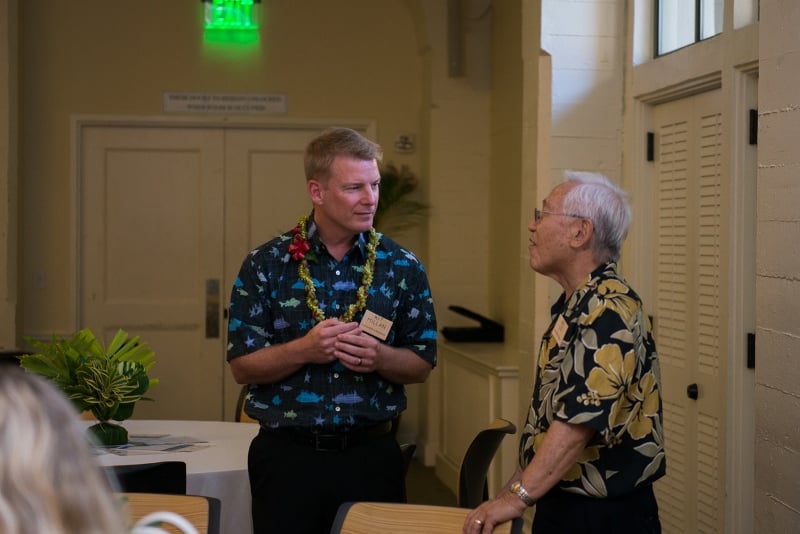 Next, panel members Joseph Lorinc (Staff Appraiser with the VA Department), Erin Evans (President & Owner of Century 21 Island Homes) and Jim Owens (Branch Manager of Hawaii VA Loans) discussed "The State of VA Loans in Hawai'i." Lorinc, a master of his trade, gave incredible insight on the VA loan program which are summarized HERE.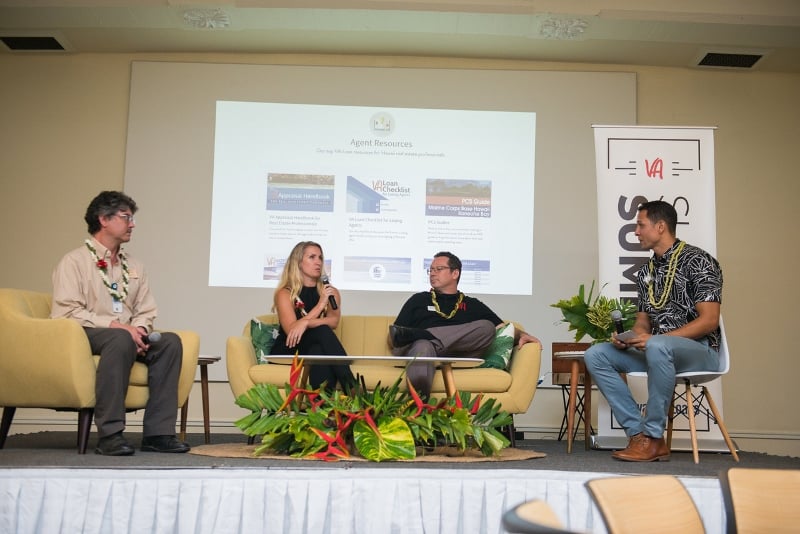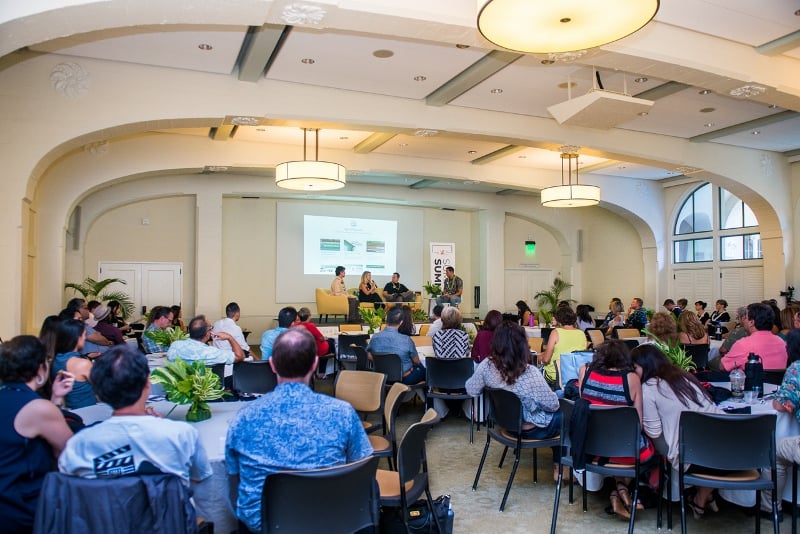 Sponsored by Bradley Maruyama's Allstate office, Fidelity National Title & Escrow of Hawaii, Roam Rentals, and LNG3D Hawaii, guests were treated to a hosted bar and heavy pupus while listening to the instrumentals of Ray Rapphael Bisnar within Cafe Julia's picturesque outdoor courtyard.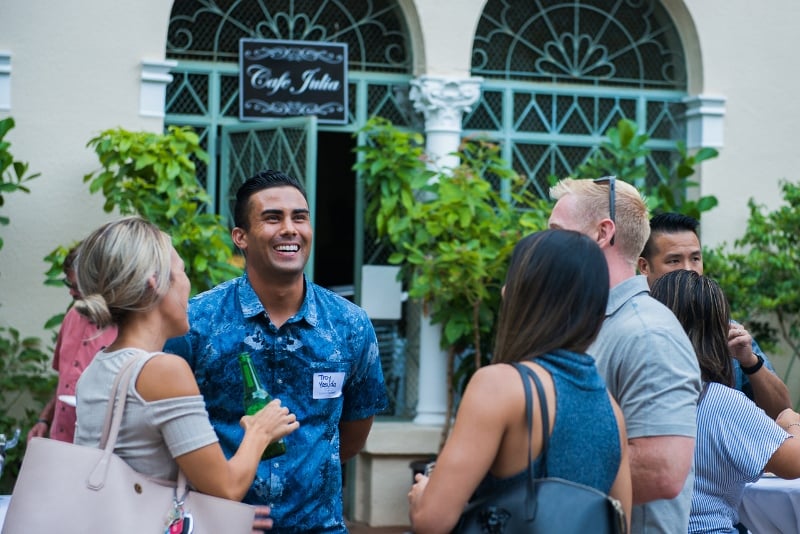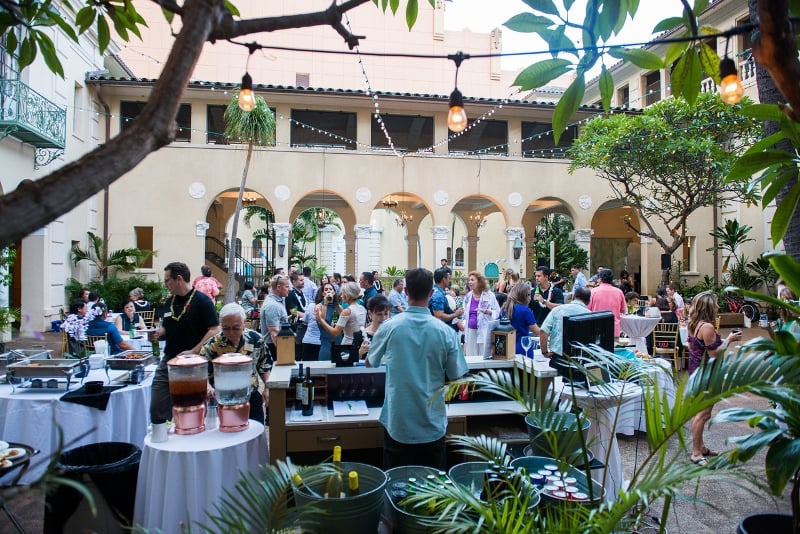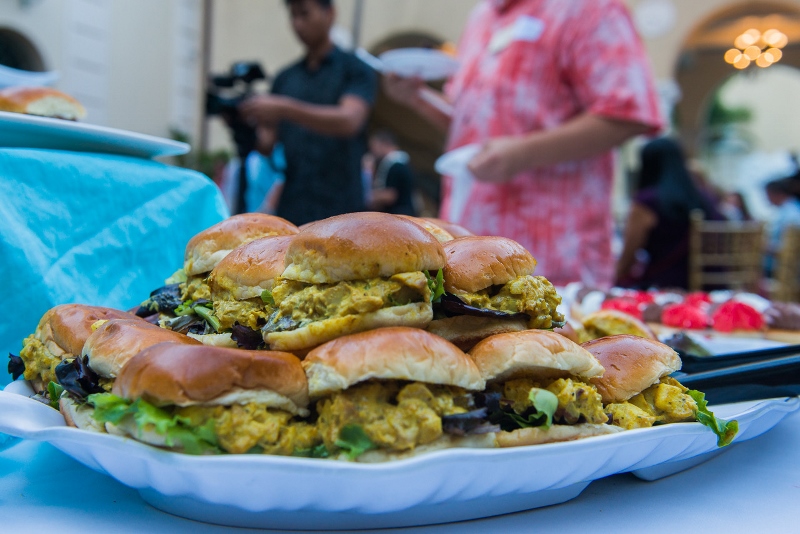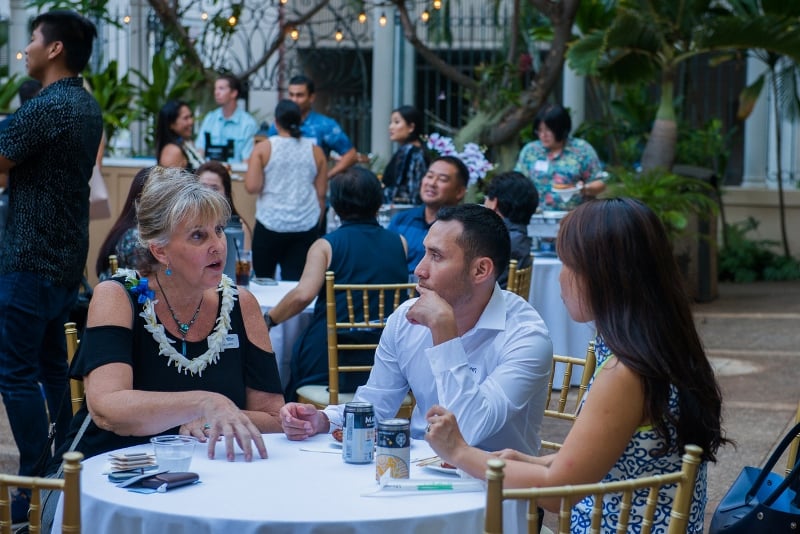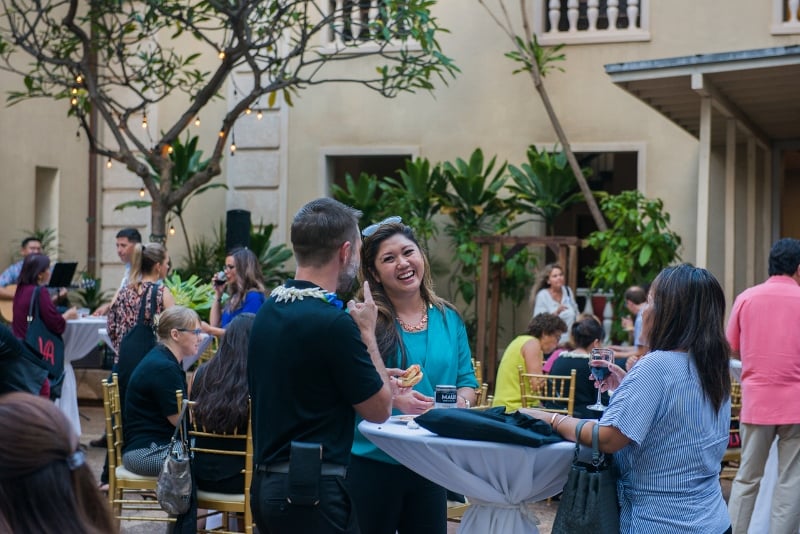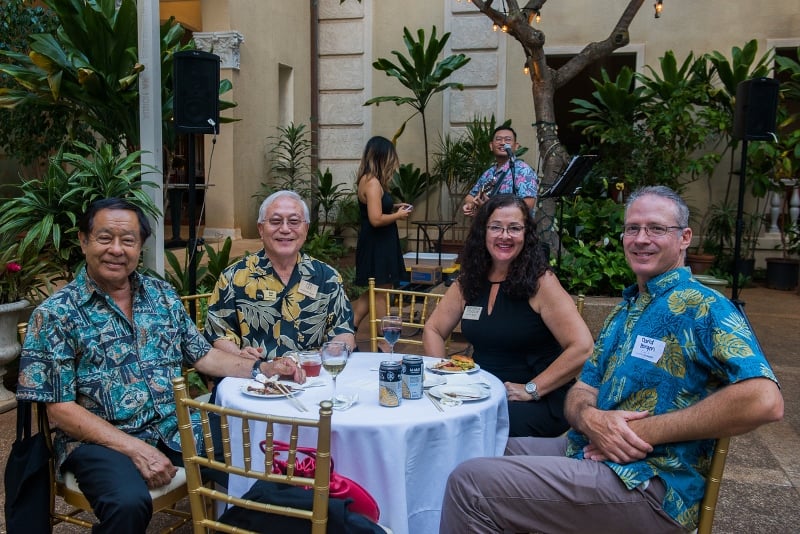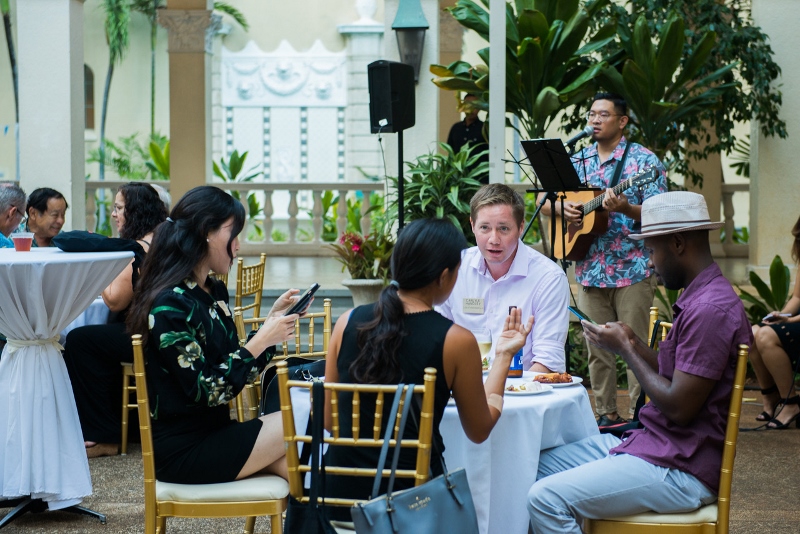 A variety of prizes were raffled during the pau hana – a one of a kind Hawaiian Islands string art piece by Raina Amey, a $100 Hawaiian Airlines gift card, and a $100 Ruth's Chris gift card, among others.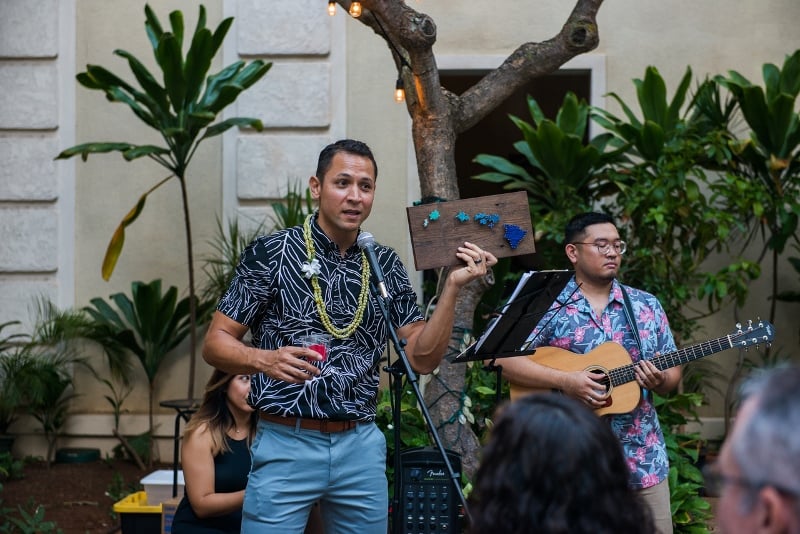 Real estate agents walked away with custom, wooden name tags as a gift from Hawaii VA Loans – they were a hit!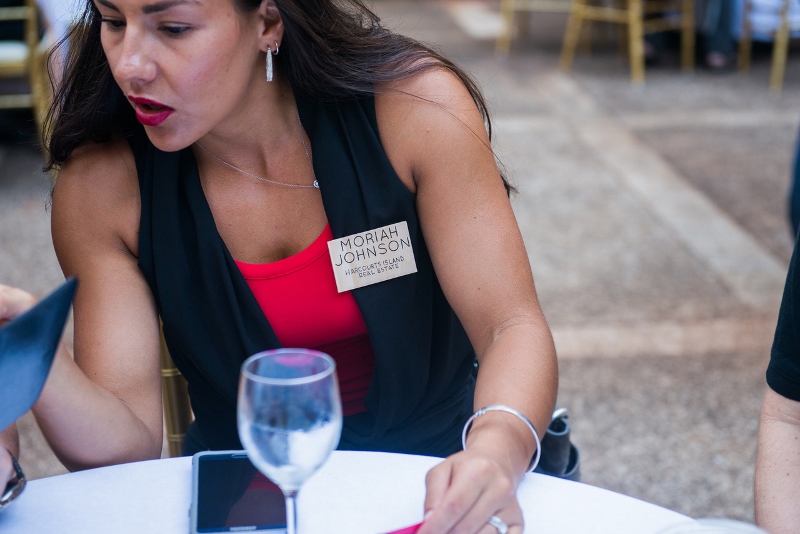 Mahalo to our guests for their great feedback about the information provided at this year's Summer Summit!
Don't forget to check out the blog post, "Top 5 Takeaways from the 2018 Hawaii VA Loans Summer Summit," to refresh your minds or discover facts about the VA loan program that you may not know!
The Hawaii VA Loans Team (L to R): Brad Vilgos, Brenda Carr, Stephanie Safholm, Gabe Amey, Linda Char, Jim Owens, Jo Akeo, Dane Costa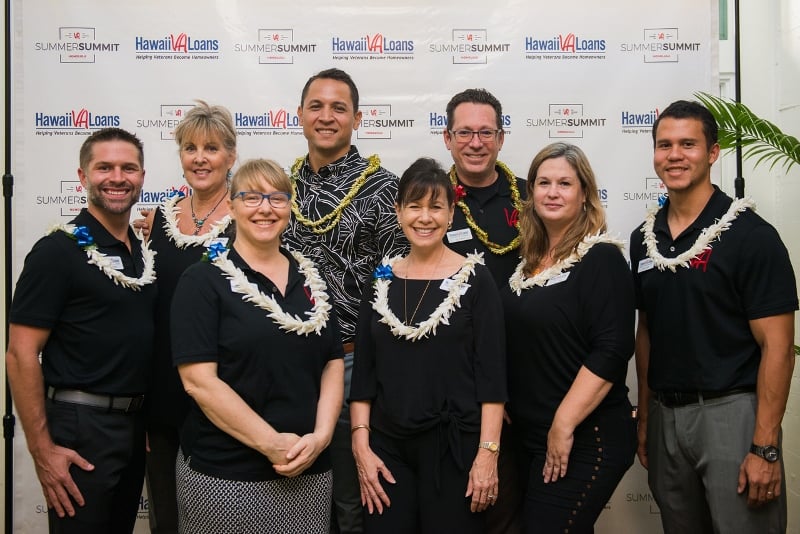 Photos by Heather Marshman of 37sight | All images property of Hawaii VA Loans, a division of Land Home Financial, Inc.