Did you know that you can use your VA loan benefit more than once? That's right! If you have an existing mortgage on the mainland where home prices are lower, you may still have enough of your benefit leftover for another home buying opportunity in Hawaii! Below, we give you an example scenario of how you can have more than one VA loan using remaining entitlement.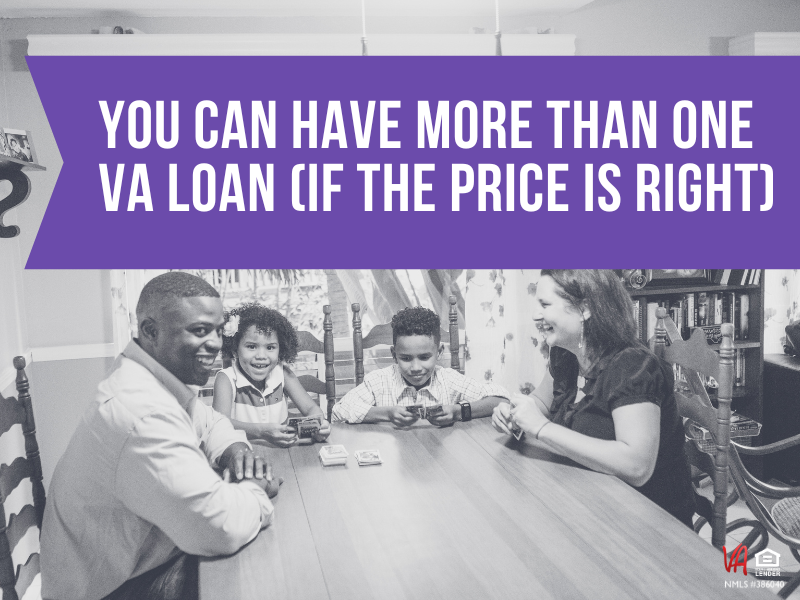 Example Scenario: Staff Sergeant Jones
SSgt. Jones and his family recently arrived on a PCS to Hawaii from a years long military assignment in North Carolina. While stationed in NC, he used his VA home loan for the first time to purchase a property with no down payment for $300,000. Thus, SSgt. Jones has an existing VA mortgage of $300,000 which is now paid monthly by renters.
When he arrives to Oahu, SSgt. Jones first considers renting a home with his wife and children. However, he discovers that the Conforming Loan Limit in Hawaii is $1,089,300. If he subtracts his current VA mortgage from Hawaii's conforming loan limit, Ssgt. Jones discovers has $789,300 of his benefit in Hawaii to use toward a condo or single family home purchase with no down payment.
Yet, can he afford a $789,300 purchase? Ssgt. Jones quickly fills out the Hawaii VA Loan online loan application to see what's possible!
As an E-6 living in Hawaii, SSgt. Jones receives $3,513/month in Base Allowance for Housing (BAH). The Hawaii VA Loans BAH Matrix with Dependents reveals that an E-6 can approximately afford a $518,724 condo purchase price and a $561,765 single family dwelling purchase price using solely monthly BAH as the mortgage payment. This estimate puts SSgt. Jones in a good position for buying using his remaining entitlement!
As always, VA buyers with remaining entitlement must first be formally pre-approved. Give us a call at 808-792-4251 to get started.